As the Kawhi saga continues to drag out interminably, one key fact seems to be getting lost in the maelstrom of private jet flights; taco spottings and ludicrously baseless Jalen Rose claims:
There are actually other free agents on the market.
I know, right? Shock horror. It's almost like the league has forgotten after Sunday's free-agent explosion that there are still a load of guys currently left team-less who can still contribute meaningfully at the NBA level.
Thankfully, here at Sportstips.com we never forget the little guys. As of Friday night PT, here are our top 10 remaining free agents outside of Kawhi and the teams that best fit them.
10. Rajon Rondo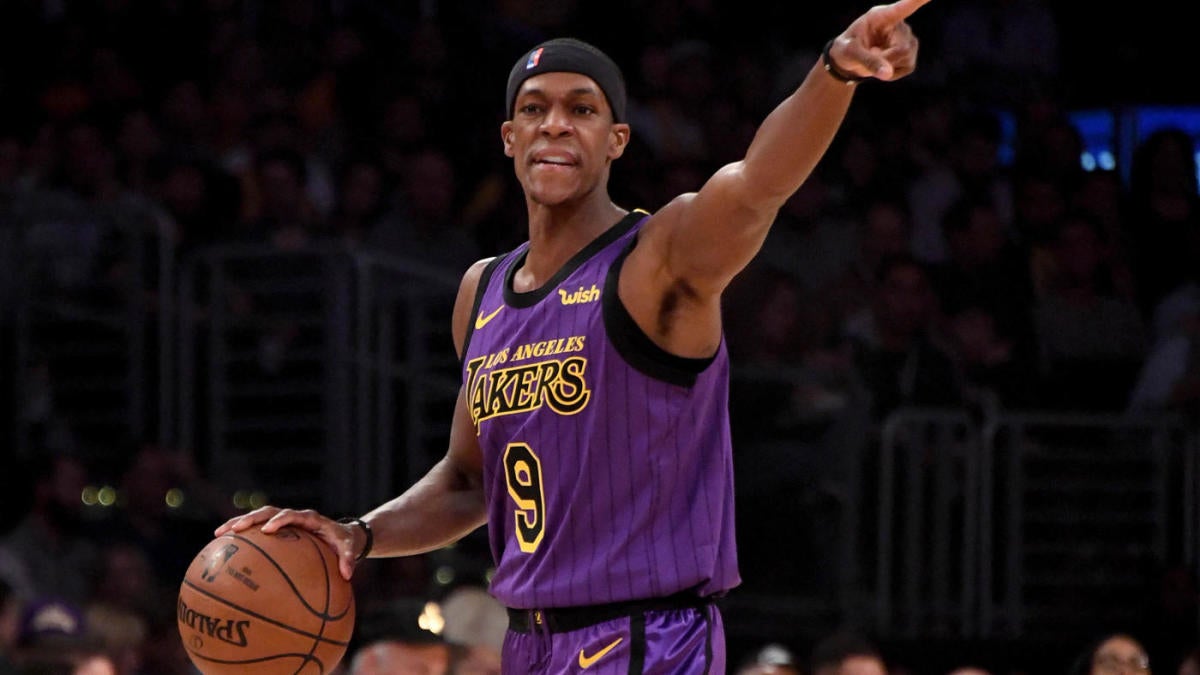 Yes, he's a notoriously difficult teammate, and yes, at the age of 33 his best years may be behind him, but there's no denying that a fit-and-firing Rajon Rondo could have a massive impact off the bench on a playoff team.
The back-handed compliment in that sentence is of course the implication that Rondo is no longer a starting calibre player. And, make no mistake, he's not. The Lakers were statistically better both on offense and defense last year without Rondo on the floor; his defensive effort is lacklustre and his trademark lack of shooting is now starting to rear its ugly head as he loses his agility and speed.
His vaunted passing is still as good as ever, though. Rondo averaged 8 assists per game last year in less than 30 minutes per contest, and committed 2.8 turnovers per game – his third lowest mark over a season since 2008-09. His points average of 9.2 was also his best since 2015-16.
For teams with a plethora of shooters and a dearth in backup point-guards, Rondo is the perfect fit. Unfortunately shooting is at a premium in the NBA, which explains his current inability to find a team. Paid $9,000,000 last year by the Lakers, you'd have to think Rondo now sits somewhere in the $5-7 million range.
Best Fits:
Los Angeles Lakers, Boston Celtics, Philadelphia 76ers.
9. Jabari Parker
Parker is a notorious liability on defense, but boy can this dude ball on offense.
The 24-year-old former second overall draft pick has had a bit of a nightmare start to his NBA career, tearing two ACLs and bouncing around between the Bucks, Bulls and Wizards. Despite the turmoil, though, he has shown genuine glimpses of NBA competency, averaging 15 points and shooting 49% from the floor on two terrible teams last year.
Offensive bucket-getters – even those who shoot below 32% from three (as Parker did last season) – are always going to be in demand in the NBA. This doesn't feel like a market where Parker isn't getting any interest, it feels like one where other teams are just waiting to see where their cards fall.
There is no chance in hell Parker gets anywhere close to the $20,000,000 he got last season, but somewhere in the $10-$15 million range feels adequate. The real question is whether a contending team like the Warriors or Rockets takes a punt on their system to sort out his horrendous defense, or whether Parker keeps putting up numbers on trash teams. We'd be betting on the latter.
Best Fits:
Washington Wizards, Cleveland Cavaliers, Charlotte Hornets.
8. Quinn Cook
Modern-day basketball is ruled by fearless shooters who can pull up from anywhere and aren't afraid to keep jacking up shots; Quinn Cook fits that bill perfectly.
The Warriors rescinded Cook's qualifying offer, which is a slight surprise given he showed in this year's playoffs that he is completely unafraid of big moments and big shots. When the Warriors offense stagnated in the absence of Durant and Thompson, Cook was often the guy who came up big late in third quarters or early in the fourth.
Cook shot 40.5% from three last season and an excellent 44% the year before. He's a heat-check guy, and there will always be a market for one of those in the NBA.
The 25-year old made just $1,544,951 from the Warriors last season, and you'd have to think he'll be tripling or quadrupling that in this current climate. The Warriors will certainly try and bring him back, but may not be able to afford the cost.
Best Fits:
Golden State, Minnesota, LA Clippers
7. Tyus Jones (Restricted)
Despite being perennially under-utilised in Minnesota, it seems there's every chance Jones stays with the Timberwolves next season.
The 23-year old has shown flashes of star potential throughout his career, but is a shaky outside shooter and his size limits him from being a consistent finisher around the rim. The Timberwolves were big players in the hunt for D'Angelo Russell, but now that's over and they've also lost Derrick Rose, expect them to hang on to Jones for dear life.
He's a dogged defender despite ceding size to a lot of opposing point guards, and is an offensive work in progress. Staying in Minnesota and fighting for the starting job is likely to be the best thing for him
Best Fit:
Minnesota
6. Delon Wright (Restricted)
Finally out of Kyle Lowry's shadow, the 27-year-old Wright showed his capabilities as a primary ball-handler with the Grizzlies last season.
He averaged 14 points per game with six assists in 27 games with Memphis, and firmly stamped his credentials for a starting role somewhere in the NBA.
Wright's real value is on the defensive end. At 6-5 he's the perfect height to guard 1s and 2s, and any team with him on the floor becomes immensely switchable almost immediately. The Grizzlies can match any deal he signs, but we imagine he'll be receiving interest from teams closer to imminent success.
Best Fits:
Memphis, Minnesota, Dallas
5. Kelly Oubre (Restricted)
23-year-old combo wings with massive upside on both sides of the floor are always going to be in high demand.
While Oubre's time in Washington was kind of bizarre for a number of reasons, he seems to have found a home in Phoenix. He averaged 16.9 points, 4.9 rebounds, 1.6 assists, 1.4 steals and 1.0 block for the Suns in 40 appearances last year, and shot better than 50% from inside the arc.
Again, this feels like a "wait to see how this plays out" kind of situation rather than teams not being interested. Depending how the whole Kawhi thing lands, there's a chance a team with cap space like the Clippers makes an offer-you-can't refuse to Oubre, putting the Suns in a tough spot. Oubre is good but his outside shooting is a concern and, well, he's a weird bloke. The Suns have right of refusal and they need to hang on to any quality players they can get, but Oubre is going to get offered way more than his $4,915,726 qualifying offer, and his value is tough to quantify.
Best Fits:
Phoenix, LA Clippers, Denver
4. JaMychal Green
Regardless of the outcome with Kawhi, the Clippers must find a way to hang on to Green.
A versatile, agile, decent three-point shooting big man has become an absolute necessity in today's NBA, and Green fits that bill to perfection. The former Grizzly shot 40.3% from three last season and rocketed that up to 55% of his spot-up threes in the Clippers' round 1 series with Golden State.
The big guy can move with an impressive lightness on his feet on defense and is continuing to improve every year with his offense. He will never be a first or second option but has proven he can play a role on a quality team. At 6'9 he's probably a tad undersized at centre, but can play the PF role (in the mould of Derek Favors) to perfection.
Green was paid $7,666,667 last season, and that is likely to see a big jump. It's probably going to cost around $12 million to keep him given his outburst of three point shooting last year.
Best Fits
LA Clippers, Utah, Houston
3. Marcus Morris
Marcus Morris is going to get paid, mark it down.
The 29-year-old shot 45% from three in the playoffs, and despite some shocking shooting slumps, has been a fairly consistent performer in recent times. He's also shown that his disciplinary issues have started to subside as he matures.
Per Basketball Reference, apart from Morris, Luka Doncic and Paul George were the only other players last season to average as many points, defensive rebounds and made three-pointers per 36 minutes.
Toronto showed in last year's finals the importance of bench scoring, and Morris offers exactly that. He averaged 14 points with six rebounds as a 6th man and occasional starter for the Celtics last season and would be a quality depth player on a lot of contending teams.
You can just about guarantee he may be as much as doubling the $5,375,000 he got last year from the Celtics.
Best Fits
Dallas, Boston, Denver
2. DeMarcus Cousins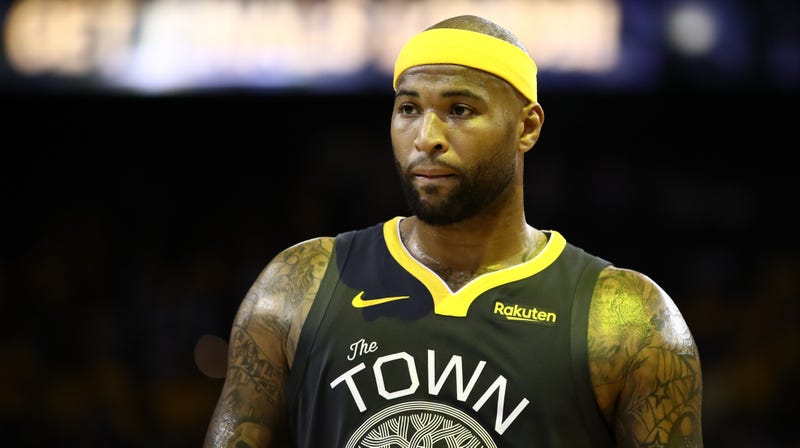 It's been a rough couple of months for Boogie.
The injury-prone former All-Star's dreams of a big payday and a championship with Golden State went up in smoke with a quad injury in the first round, and he wasn't the same when trying to return to the court in the Finals.
Consistent reports seem to indicate there's not a whole lot of interest. As Woj said on ESPN:
"There's not a market for [Cousins]. I think he hoped that some big-market teams would strike out, they'd have cap space and he could get a one-year, $12, $15, $18, $20 million deal. That's not happening. The mid-level exception he got in Golden State last year? I don't think that's there."
You can guarantee the 28-year-old 4-time All-Star will eventually find a team, it may just take some time. There's a deep centre market out there, and there seems to be a league-wide belief that Cousins' liabilities on defense preclude him from starting at centre in the league as it currently stands.
That said, a few of the contenders out there could do worse than take a punt on Boogie.
Best Fits:
San Antonio, LA Lakers, Golden State
1. Danny Green
Fresh off a championship with the Raptors, Green's fate seems to be inextricably tied with the destination of Leonard.
Marc Stein reported recently that Green will only decide where he'll play next year after hearing Kawhi's decision. That seems to indicate Green will be signing with either the Lakers, Clippers or Raptors – but who the hell knows. Maybe he wants to avoid being where Kawhi is.
Despite a wildly inconsistent post-season, Green showed in the Finals that there will always be a market for three-and-D wings of his ilk. He shot 47.4 from standstill three-pointers last season, and despite approaching his mid-30s, should still be in line for at least one more big payday.
Teams in contention will be clambering over themselves to get a guy with the championship experience Green brings – having now won titles in San Antonio and Toronto. He's a crucial glue guy and rest assured he'll continue to make something in the vicinity of the $10,000,000 Toronto paid him last year.
Best Fits:
LA Clippers, LA Lakers, Toronto
Any free agents we've missed? Let us know on Twitter! Follow Sportstips.com to get the best highlights and updates sent straight to your socials.