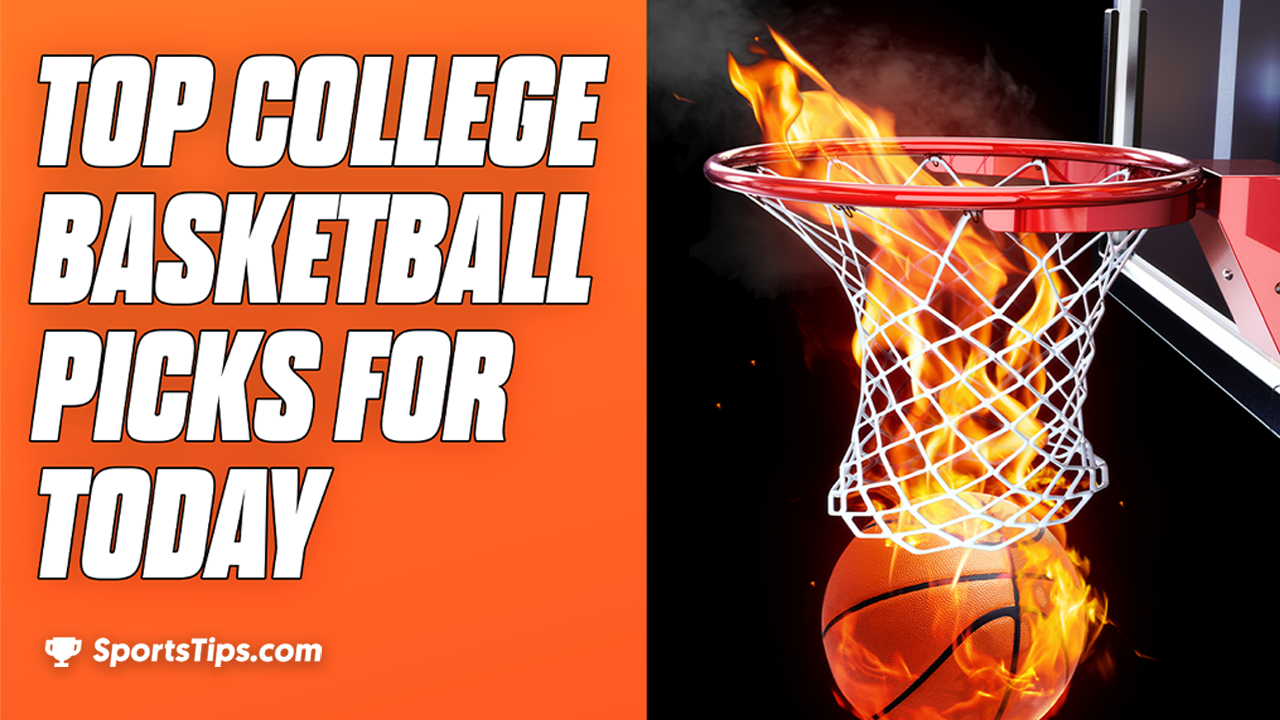 Miami vs Florida State
While the Miami Hurricanes are in crisis, the #16 Florida State Seminoles have played in excellent form over the last two weeks. The Seminoles are riding a four-game winning streak, climbing to the second spot of the ACC standings with a 5-1 record in the conference play and 9-2 overall.
On the other side, the Hurricanes have lost three of their previous four contests including the previous two. After a heavy 83-57 defeat at Syracuse, the Hurricanes suffered a 73-59 defeat to Notre Dame as 3-point home favorites.
Kam McGusty scored 20+ points for the 11th time in his career on Sunday.

In our look at the numbers presented by University Credit Union we revisit his season-high showing vs. Notre Dame. pic.twitter.com/GHfJdwEj4j

— Canes Hoops (@CanesHoops) January 26, 2021

The Seminoles are undefeated in five straight encounters with the Hurricanes, going 3-2 ATS in the process. In their previous duel at Donald L. Tucker Center in Tallahassee, Florida, the Seminoles thrashed Miami 99-81 as 13.5-point favorites.
The Hurricanes continue to struggle on the offensive end. They couldn't surpass a 65-point mark in four of their last five outings, so the Canes will keep it close in this one only if the Seminoles have a really bad day in the office. Miami is only 2-7 in the ACC play and 6-8 overall this season.
College basketball pick – Florida State by 12.
Penn State vs Ohio State
The Penn State Nittany Lions search for their first three-game win streak of the season, but that's not going to happen, as the #13 Ohio State Buckeyes look sharp and ready to avoid the second straight loss on the home court. After a 67-65 defeat to Purdue, we assume the Buckeyes will be keen to make amends.
Ohio State bounced back from that disappointing loss to the Boilermakers, outlasting the #10 Wisconsin Badgers 74-62 as 5.5-point road underdogs. The Buckeyes are 4-1 straight up and ATS in their last five games overall, improving to 12-4 on the season and 6-4 in the conference play.
Team effort Saturday night in 81-78 win over Northwestern for second-straight @BigTen victory. Brockington led PSU with 21 points & 3 others have double-figure scoring nights while Harrar gets 4th 10+ rebound total in last 5 games. 📰 Recap & stats: https://t.co/7sWzg5sATT🔵🦁⚪

— Penn State Men's Basketball (@PennStateMBB) January 24, 2021

Penn State is 5-6 overall and 2-5 in the Big Ten Conference after a couple of home wins over Rutgers 75-67 and Northwestern 81-78. Junior guard Izaiah Brockington scored 38 points through those two games, but the Lions still struggle defensively, allowing 96.3 points per 100 possessions (77th in the country).
The Nittany Lions have won four of their last six encounters with the Buckeyes while covering five times in the process. However, they lost two straight contests at Value City Arena including a 106-74 defeat in December 2019.
Ohio State has the fifth-highest scoring in the nation, tallying 118.3 points per 100 possessions. They should dominate the Lions' defense enough to cover the spread.


College basketball pick – Ohio State by 7.
Creighton vs Seton Hall
Back on January 6, the #17 Creighton Bluejays dismantled the Seton Hall Pirates 89-53 as 6-point home favorites and the No. 7 in the country at the time. It was their third consecutive straight-up and ATS victory over Seton Hall.
The Bluejays shot 59.6% from the field and 54.2% from beyond the arc, while the Pirates made just 33.3% of their field goals and 16.7% of their 3-pointers. This time, we should see a much tighter contest. The Bluejays are not an elite defensive team, and they've lost two of their previous three games, as well as the Pirates who are coming off a 76-74 defeat at #3 Villanova.
#11 Creighton completed a season sweep of #23 UConn with a 74-66 win at CHI Health Center Omaha on Saturday.

Recap: https://t.co/nPNyvMUXyR

Stats: https://t.co/4eRXJN7K9p

Highlights: https://t.co/CfZsCxyw37

Interviews: https://t.co/1m6bn88Up2

Photos: https://t.co/aPfAvwETK7 pic.twitter.com/7f8qhTRgzL

— Creighton Men's Basketball (@BluejayMBB) January 23, 2021

Creighton scores 115.4 points per 100 possessions (11th) and surrenders 93.0 in a return (36th). Seton Hall, on the other side, tallies 112.7 (27th) and yields 96.2 (73rd). The Pirates have enough offensive weapons to make this game interesting to watch, so we're backing them to cover.
Seton Hall is 3-1 SU and ATS in its last four home matchups with the Bluejays and 5-1 SU and 4-2 ATS in its previous six showings at Prudential Center in Newark.
College basketball pick – Seton Hall by 3.
Virginia Tech vs Notre Dame
The #20 Virginia Tech Hokies meet Notre Dame for the second time this season after beating the Fighting Irish 77-63 as 6.5-point home favorites on January 10. They shut down Notre Dame's potent offense, allowing the Fighting Irish to make just 37.5% of their field goals and 26.1% of their 3-pointers.
The Fighting Irish heavily lean on their offense that drops 112.9 points per 100 possessions (24th) on 38.4% shooting from deep (32nd). However, they surrender a whopping 102.2 points in a return (177th), so the Hokies shouldn't have any problems putting some serious numbers on the scoreboard.
Accurate beyond the arc and big off the glass.

Got it done in Miami ⤵ pic.twitter.com/9MdzyUwJlw

— Notre Dame MBB (@NDmbb) January 25, 2021

Notre Dame has won two straight games, but outlasting Boston College and Miami is way easier than beating the No. 20 Virginia Tech. The Hokies are a well-balanced team that ranks 46th in offensive efficiency (110.5) and 51st in defensive efficiency (94.3) while playing at a slow pace of 66.4 possessions per 40 minutes (296th).
Virginia Tech is 4-2 SU and ATS in its last six encounters with Notre Dame. The Hokies are 6-3 ATS in their previous nine outings, while the Fighting Irish went 2-6 ATS through their last eight showings.
College basketball pick – Virginia Tech by 2.
Wisconsin vs Maryland
For the second time this season, the Badgers and Terrapins will square off against each other, and the #14 Wisconsin will seek revenge for a 70-64 loss on the home court back in December. The Terrapins overcame an eight-point deficit, executing very well against one of the best defenses in the country.
Wisconsin ranks seventh in defensive efficiency (89.2) while scoring 112.8 points per 100 possessions (25th). On the other side, Maryland scores 112.4 points per 100 possessions (30th) while surrendering 95.8 (68th).
We should see another thrilling clash between Wisconsin and Maryland, as their last six encounters were decided by eight or fewer points. Both teams are 2-1 straight up over their last three outings. The Badgers are coming off a 74-62 defeat to Ohio State, while the Terrapins beat #17 Minnesota last time out, 63-49.
Road work.

We have won three games against ranked opponents on the road for the first time in Maryland history. pic.twitter.com/dWDv6NLm4p

— Maryland Basketball 🐢 (@TerrapinHoops) January 26, 2021

Maryland is very unpredictable this term. The Terrapins pulled off some huge upsets on the road, but they've dropped three of their last five home games while failing to cover in the process. The Badgers are 5-2 SU and ATS in their last seven road tilts.
College basketball pick – Wisconsin by 3.
Kansas State vs Baylor
The #2 Baylor Bears are 14-0 overall and 7-0 in the Big 12 following an 81-66 win at Oklahoma State this past Saturday. They will beat Kansas State, too, but covering a 26-point spread is always a tricky job, especially against the team that averages only 65.2 possessions per 40 minutes.
Only these eight teams have 4+ Quad 1 wins this season 💪

Who will finish with the most? pic.twitter.com/iyTAEBv651

— FOX College Hoops (@CBBonFOX) January 25, 2021

The Wildcats are on a six-game losing streak following a 69-47 defeat to the #14 West Virginia Mountaineers last Saturday. They score only 100.9 points per 100 possessions (187th) and allow 101.9 in a return (170th), so it's no strange that Kansas State is 5-11 overall and 1-7 in the Big 12 play.
The Bears would rout the Wildcats by 30 only if they want to, so don't overthink this game. Baylor is 3-0 SU and 2-1 ATS this season when listed as a fave of 26 or more points, and the Bears are 4-1 ATS in their previous five showings. The Wildcats are 2-5 ATS in their last seven games overall.


College basketball pick – Baylor by 26.
Louisville vs Clemson
The Clemson Tigers fell out of the AP Top 25 Poll after three straight losses to #18 Virginia 85-50, Georgia Tech 83-65, and Florida State 80-61. They are 9-4 overall and 3-4 in the conference play, sitting at the ninth spot of the ACC standings, a couple of games behind the #25 Louisville Cardinals.
The Tigers' defense fell apart, though Clemson still ranks 20th in defensive efficiency. They haven't allowed 80 or more points until that heavy loss to Virginia, and the Tigers will try to bounce back against the Cardinals who tally 111.2 points per 100 possessions (38th).
#ClemsonGRIT 🆚 Georgia Tech

🕖 7 PM
📍 Atlanta, Ga.
📺 RSN (Fox Sports South)
📻 https://t.co/ezhlT0HCwD
📊 https://t.co/SGt7CZvUM5
📝 https://t.co/3JEVUHQ8zu pic.twitter.com/Uf3AgZZ8Xe

— Clemson Basketball (@ClemsonMBB) January 20, 2021

Louisville stopped a two-game slide with a 70-65 win to Duke last weekend. The Cardinals improved to 10-3 on the season and 5-2 in the conference play, but they disappointed in their previous outing on the road, suffering a 78-72 defeat at Miami as 4.5-point favorites.
We're looking for a hard-fought battle at Littlejohn Coliseum. It's really hard to separate these two teams, and the Cardinals and Tigers split their previous four encounters. The hosts will be fired up to put an end to their losing streak, and after some terrible defensive displays, the Tigers just have to improve.
College Basketball Pick – Clemson by 1.
Are you interested in finding out more on the latest season of college basketball? Then make sure you visit our college basketball hub page, we've got all the details you need!