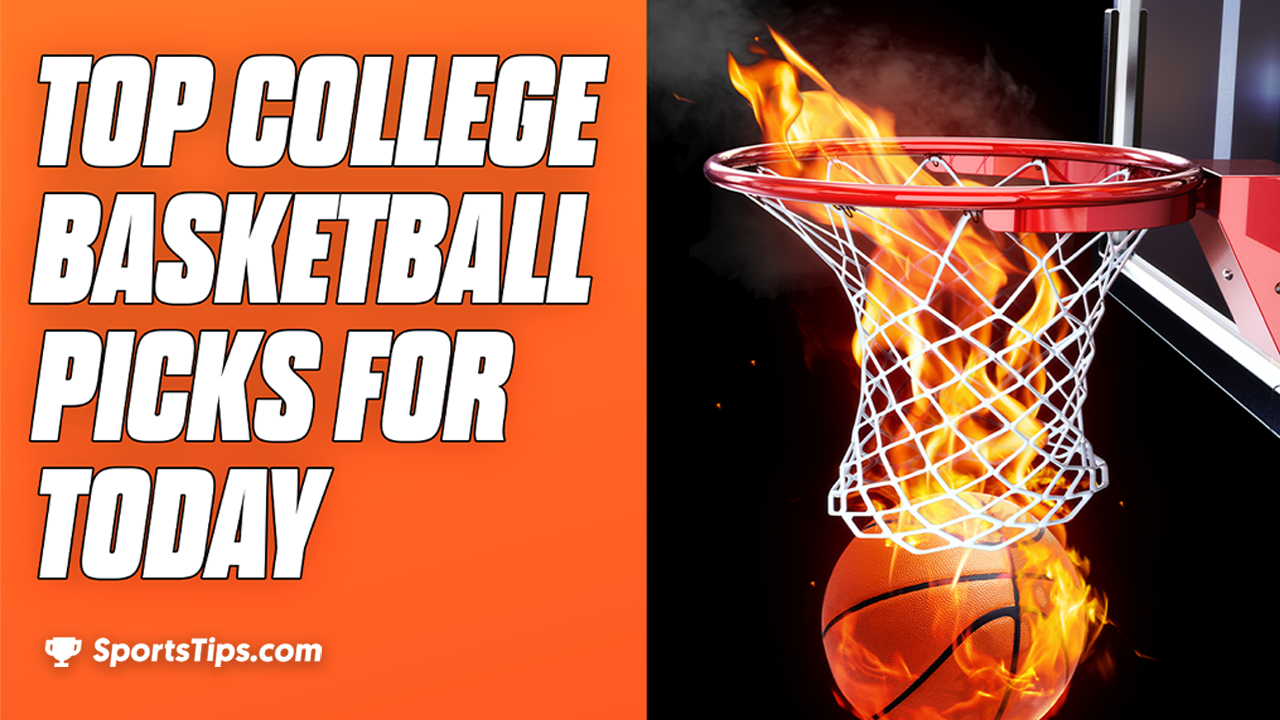 Oklahoma vs Texas Tech 
The Oklahoma Sooners will host the No.14 ranked Texas Tech Red Raiders on Tuesday in a Big 12 battle.
The Sooners are 5-1 to start the 2020 college basketball season and 1-0 in conference play, having recorded wins against UTSA, TCU, Florida A&M, Oral Roberts and most recently HBU. 
Oklahoma's one loss for the season came against Xavier last week, when the Sooners went down 99-77.  
The Sooners started their Big 12 conference play with a 82-78 win over TCU and will enter Tuesday's matchup fresh off a pair of non-conference wins over Oral Roberts and Houston Baptist last week. 
The No. 14-ranked Red Raiders are coming off a 58-57 loss to No. 5 Kansas last Thursday in their Big 12 opener. 
Mac McClung leads the Red Raiders with 15.0 points per game after recording a season-high 21 points in the loss to the Jayhawks. 
Despite their recent loss, Texas Tech enters Tuesday's matchup with one of the toughest defenses in the country. The Red Raiders are limiting opponents to just 52.4 points per game, the second fewest in the country, while also forcing 20.0 turnovers per game. 
Mac McClung of Texas Tech is already different than Mac McClung of Georgetown ever was.

Which is kinda the point, as @_Brian_Hamilton writes here.https://t.co/BBHBqUPpnK pic.twitter.com/hAbacVlL2z

— The Athletic CBB (@TheAthleticCBB) December 16, 2020
Given that the Red Raiders recent loss was by just one point against No. 5 ranked Kansas Jayhawks, expect Texas Tech to bounce back on Tuesday and record their first Big 12 win of the season against Oklahoma.  
College basketball pick – Texas Tech by 9. 
Missouri vs Bradley 
The No. 16 ranked Missouri Tigers will look to sustain their national ranking when they host the Bradley Braves on Tuesday night. 
The 6-2 Braves will travel for just the second time this season, currently with a 5-1 record at home while failing to record a win from their single away game this season.  
Senior forward Elijah Childs has been the key player for the Braves this season, scoring a team high 14.6 points and bringing in a team high 7.4 rebounds per game this season.  
Already being hindered by travelling, Tuesday's matchup will also be Bradley's first game this season against a ranked opponent.   
The undefeated Tigers are 5-0 in 2020, 3-0 when playing at home and have subsequently been rewarded with their first AP Top 25 ranking since 2014. 
Missouri are coming into Tuesday's matchup fresh off a 81-78 win over No. 14 ranked Illinois last week. 
Dru Smith scored a team high 18 points in the Tigers big win while Xavier Pinson (17), Javon Pickett (14) and Kobe Brown (12) also all hit double digit points.  
With both the Braves (354-271) and the Tigers (193-156) out-rebounding their opponents this season, this game will likely be won or lost based on who dominates the glass. 
Given that Missouri are at home for Tuesday's clash, they should comfortably record their sixth win of the season, validating their top 25 ranking. 
College basketball pick – Missouri by 14. 
Pittsburgh vs Louisville 
The No. 23 ranked Louisville Cardinals will match up against the Pittsburgh Panthers on Tuesday in an early season ACC battle. 
Recent reports have confirmed that Pittsburgh's head coach Jeff Capel has tested positive for COVID-19. 
With subsequent testing following Capel's diagnosis resulting in no further positive results, the Panthers will continue to practice and play.
Despite being without their coach, Pittsburgh will enter Tuesday's match with a 5-1 record for the season, 1-0 against ACC rivals and currently on a five game winning streak.  
Louisville have also had COVID-19 issues this season. Most recently the Cardinals took the court for the first time in 18 days and without Carlik Jones for their matchup against No. 12 ranked Wisconsin. Louisville were blown out 85-48, slipping to 4-1. 
Jones is Louisville's best player, averaging a team high in points (17.3), rebounds (7.0) and assists (5.3). The senior is expected to return for the Cardinals start conference play against the Panthers on Tuesday.  
Despite Jones' expected return, the Cardinals roster will not be ready to take on an opposition of Pittsburgh's calibre after their extended layoff. 
#Pitt head coach Jeff Capel has tested positive for COVID-19 and will miss Tuesday's game against Louisville.https://t.co/evrSeRyocz pic.twitter.com/lvixUfZTEZ

— Pittsburgh Sports Now (@PghSportsNow) December 19, 2020
Given that the Panther playing roster is intact, they should record their sixth consecutive win, even without their head coach on the side-lines.     
College basketball pick – Pittsburgh by 12. 
Wisconsin vs Nebraska
The No. 12 ranked Wisconsin Badgers will host the Nebraska Cornhuskers in both programs' Big 10 conference openers.  
The Cornhuskers recently snapped their two game losing streak with a 110-64 win over Doane on Thursday, improving to 4-3 in the 2020 college basketball season.  
Five Nebraska players scored 10+ points in the 46 point demolition, with Teddy Allen scoring in double digits for the seventh consecutive game. Allen leads the Cornhuskers in scoring with 18.3 points per game. 
Sophomore guard Dalano Banton also recorded his first triple double of the season against Doane with 13 points, 11 rebounds and 10 assists.  
Wisconsin recently improved to 6-1 following their 85-48 win over Louisville.  
The win over the Cardinals was the Badgers third consecutive victory, however it is somewhat of a misrepresented result as the Cardinals team had been depleted due to COVID-19. 
Wisconsin's one loss this season came against Marquette earlier this month when the Badgers went down 67-65.  
The Badger's defense is one of the most formidable in the country allowing only 58.1 opposition points, while also accumulating 5.6 blocks and 6.0 steals per game.  
Wisconsin should validate their No. 12 AP ranking with a big victory over Nebraska at home on Tuesday. Improving to 7-1 and getting their first win of Big Ten conference play. 
College basketball pick – Wisconsin by 14. 
Houston vs Temple 
The No. 6 Houston Cougars will host the Temple Owls on Tuesday in both programs' AAC conference opener.  
Following their longest delay to the start of a basketball season since 1936, the Temple Owls defeated NJIT, 72-60 in their season opener on Friday to start the season 1-0.  
Redshirt freshman Damian Dunn started at shooting guard for the Owls and led the way with a team high 18 points as well as five assists in the 12 point win.  
De'Vondre Perry finished with 12 points and 14 rebounds for Temple, recording his first career double-double and setting a new career high in rebounds. 
The Houston Cougars also returned to their most recent matchup after a delay, playing their first game in 15 days when they came up against Alcorn State on Sunday. The Cougars didn't miss a beat in their return against the Braves, recording a 33 points win.  
Quentin Grimes had 27 points and 10 rebounds while Reggie Chaney added 18 points and six rebounds as Houston overcame the absence of several key players in their 88-55 victory.  
Due to COVID-19 protocols and injuries the Cougars were limited to just nine players.  
He's not one to be played with!

Quentin Grimes with the SLAM!

He leads all scorers with 25 points.#ForTheCity x #GoCoogs pic.twitter.com/00GSmdQJ7P

— Houston Men's Hoops 🏀 🐾 (@UHCougarMBK) December 20, 2020
In what will be both teams' AAC conference season opener, Houston should record their sixth consecutive win for the season. Coming into just their second game for the year, Temple have not shown enough to suggest that they are capable of upsetting a ranked opponent of Houston's calibre, especially with the Cougars expecting players to return. 
College basketball pick – Houston by 17. 
NC State vs UNC 
In what will be not only both teams ACC tournament opener but also a battle for the pride of North Carolina, No. 22 UNC Tar Heels will face off against the NC State Wolfpack on Tuesday.  
After starting the college basketball season with three straight wins, the Wolfpack are now 4-1 following a loss to St. Louis and most recently a win over Campbell.  
Jericole Hellems led the way for NC State against Campbell, scoring a game high 19 points to go along with seven rebounds and five assists in the Wolfpack's 69-50 win.  
After suffering back to back losses against No. 11 ranked Texas and No. 3 ranked Iowa, the Tar Heels have since recorded consecutive wins against NC Central and Kentucky improving to 5-2.  
Armando Bacot (16.5) and Caleb Love (11.5) have both averaged double digit points over North Carolina's two game winning streak.  
RJ Davis bruised his knee in the first half against Kentucky when he fell to the court after a foul. He didn't start the second half and only played 2:34 after halftime. Hopefully Davis will be ready to go by the ACC opener on Tuesday at NC State. 
With Davis missing time, Kerwin Walton and Puff Johnson combined for 15 points on 4-4 field goals, 3-3 three-pointers, and 4-4 free throws. The two freshmen were a major factor in Carolina being able to secure the victory.  
In what is turning into a modern day in-state rivalry, UNC should build on their current two game win streak to improve to 6-2 for the season and 1-0 against ACC rivals. 
College basketball pick – North Carolina by 8.
Iowa vs Purdue 
The No. 3 Iowa Hawkeyes will look to bounce back from their loss to Gonzaga when they come up against the Purdue Boilermakers in their Big 10 opener at home, 
The Hawkeyes faced the No. 1 ranked Gonzaga Bulldogs in a highly anticipated top 10 matchup on Friday night.  
Despite a 30 point, 10 rebound performance from Luka Garza and a 20 point, nine rebound performance from Joe Wieskamp, Iowa suffered their first loss of the season going down 99-88, slipping to a 6-1 record.  
Even with the high scoring outputs from Garza and Wieskamp the Hawkeyes offense was out of sync against Gonzaga. Iowa went nearly five minutes without a field goal in the first half, and were just 4-22 from behind the three point line, where they averaged almost 12 three pointers per game prior to the loss.  
Iowa are still one of the best teams in the country, however they will need to recalibrate their offense against Purdue. 
The Boilermakers are 6-2 having won their last three games of the season, one of which was their first win (1-0) against a Big Ten opponent when they beat Ohio State last week.  
Purdue have been led by Trevion Williams in 2020. Williams is averaging a team high in points (13.8) and rebounds (9.8) this season.  
Jalen Suggs (27 PTS, 7-10 3PT) leads No. 1 Gonzaga past Luka Garza (30 PTS, 13-17 FG) and No. 3 Iowa 🔥

Doesn't get much better than this

(via @CBBonFOX)⁰pic.twitter.com/Hco1eToYBf

— Bleacher Report CBB (@br_CBB) December 19, 2020
Coming off their solitary loss for the year, Tuesday's match against the Boilermakers is the perfect opportunity for Iowa to get back on track in season 2020, with a big win in their Big Ten conference opener. 
College basketball pick – Iowa by 22. 
Kansas vs West Virginia 
In what will be the only matchup of the day featuring two top 10 opponents, the No. 5 Kansas Jayhawks will host the No. 8 West Virginia Mountaineers in a primetime Big 12 showdown. 
Both the Mountaineers and Jayhawks will enter Tuesday's matchup 7-1, with both programs only loss for the season coming against No. 1 ranked Gonzaga.  
West Virginia will enter the game with a four game winning streak behind them.  
The Mountaineers pride themselves on their ability to defend the three point line at a high level, allowing their opponents to shoot only 27.2 percent from behind the arc. 
West Virginia's ability to defend the three will play a major role in whether the Mountaineers can get the upset win, especially if they can restrict the Jayhawks' leading scorer, Ochai Agbaji.  
Agbaji is averaging 15.3 points per game and shooting 47.7% from three-point range. 
Agbaji (15.3) along with Jalen Wilson (14.3) and Christian Braun (10.6) are sharing the load on offense, all averaging 10+ points per game. 
Kansas have won each of their last seven games this season, allowing their opponents to score just 61.1 points per game since their opening night loss to Gonzaga.  
With Kansas winning each of their last two matchups against West Virginia 60-53 and 58-49, the Jayhawks will make it three in a row against the Mountaineers, in a nail biting Big 12 matchup. 
College basketball pick – Kansas by 4.
Saint Mary's vs San Diego State 
The Saint Mary's Gaels will take on the No. 18 ranked San Diego State Aztecs on Tuesday.  
After registering a loss to Memphis in their season opener, the Gaels have won their last eight games to improve to 8-1 ahead of their first matchup against an AP top 25 ranked opponent.  
Senior guard Tommy Kuhse is leading the way Saint Mary's with a team high 15.4 points and team high 6.3 assists  
In their most recent game against Colorado State, the Gaels were held to 53 points, shooting just 37% from the field and turning the ball over on 14 occasions.  
However, in an impressive defensive performance, Saint Mary's held Colorado State to just 33 points for the game, 25% field goal shooting, 13.3% three point shooting while also forcing 16 turnovers.  
Contrastingly, the No. 18 ranked Aztecs were upset by BYU in their most recent game, going down 72-62 in what was their first loss for the season.  
Matt Mitchell was the shining light in the loss, scoring a career high 35 points for the Aztecs. Mitchell leads the team in scoring with 16.3 points per game this season.  
Expect San Diego State to bounce back against Saint Mary's, snapping the Gaels eight game winning streak and returning themselves into the winners column with a victory on Tuesday.
College basketball pick – San Diego State by 8. 
Are you interested in finding out more on the latest season of college basketball? Then make sure you visit our college basketball hub page, we've got all the details you need!