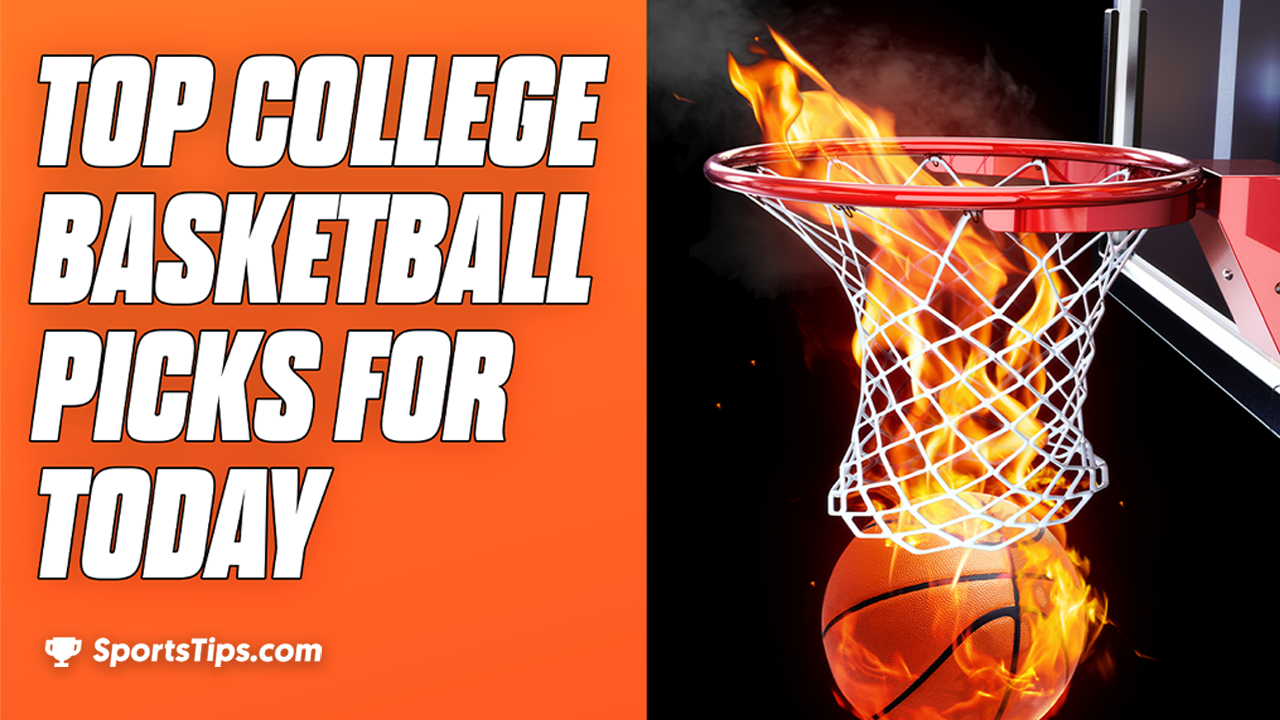 Alabama vs Oklahoma 
The opening clash of Saturday's slate will be a joy to watch, as the #9 Alabama Crimson Tide visit the #24 Oklahoma Sooners for the SEC/Big 12 challenge at Lloyd Noble Center in Norman. These two schools meet each other for the first time since 2018 when Alabama defeated Oklahoma 80-73 as a 1-point home dog. 
The Crimson Tide will search for their 11th straight victory. During that terrific run, the Tide outlasted just one ranked team, but they scored 80 or more points eight times in the process which tells you how good they were regardless of their opponents. Alabama tops the Southeastern Conference with a 9-0 record, three games ahead of LSU and Florida, eyeing its first regular-season title since 2002. 
On the other side, the Sooners are 10-4 overall and 6-3 in the conference play, sitting at the third spot of the Big 12 standings. They've won four consecutive games, outlasting #9 Kansas 75-68 and #5 Texas 80-79 in their previous two showings. 
Looking back at a big road win. @LonKruger recaps OU's victory over No. 5 Texas with @JimRome. pic.twitter.com/vAMBigFvjZ

— Oklahoma Basketball (@OU_MBBall) January 28, 2021

The key factor for the Sooners will be their offense, as Oklahoma has to slow down things and execute well offensively. Alabama plays at the ninth-fastest pace in the country and has the eighth-best defensive rating of 90.2 points allowed per 40 minutes. 
The Sooners score 114.2 points per 100 possessions (19th in the country) and surrender 93.7 to their rivals (40th). They possess great depth, and after a couple of impressive wins over Kansas and Texas, the Sooners will be fired up to get another big scalp. 
College basketball pick – Oklahoma by 2. 
Texas Tech vs LSU
Here's another SEC/Big 12 challenge, as the LSU tigers host the #10 Texas Tech Red Raiders at Pete Maravich Assembly Center in Baton Rouge. These two schools haven't met since 2017 when the Raiders beat the Tigers 77-64 as 16-point home favorites. This time, Texas Tech opened as a slight fave of 1.5 points. 
The Red Raiders will try to stop a two-game slide. In their last two showings, the Raiders lost to #2 Baylor 68-60 as 4-point home dogs and #11 West Virginia 88-87 as 1.5-point road favorites, falling to 11-5 on the season and 4-4 in the Big 12 play.


LSU, on the other side, has just snapped a two-game skid with a 78-66 win at Texas A&M. In their previous outings at home, the Tigers suffered a heavy 105-75 loss to #18 Alabama. They are tied for the second spot in the Southeastern Conference, going 11-4 overall and 6-3 in the SEC play. 
"We're looking forward to the challenge and opportunity of playing LSU on this stage."

🎥: https://t.co/0Jx8brEVo0 pic.twitter.com/dtF1zQtZFJ

— Texas Tech Basketball (@TexasTechMBB) January 28, 2021

The Tigers have the sixth-best offensive rating in the nation, racking up 118.3 points per 100 possessions. However, their defense is a big issue, allowing 100.7 points per 100 possessions (139th), so we're backing Texas Tech to win and cover. 
The Red Raiders score 113.6 points per 100 possessions (23rd) and allow 90.7 in a return (14th). They will slow down the tempo and force the Tigers into half-court basketball, and the Raiders' offense should be good enough to torture LSU's fragile D.  
College basketball pick – Texas Tech by 2. 
Florida vs West Virginia 
Ready for another battle between the SEC and Big 12? The Florida Gators head to WVU Coliseum in Morgantown to face off against #11 West Virginia, looking for their fourth consecutive straight-up and ATS victory over the Mountaineers. The Gators opened as 5.5-point underdogs, and we think they will keep it close enough to cover. 
Florida is on a three-game win streak that started with a tremendous 75-49 victory to #6 Tennessee. On the other side, West Virginia has won three of its last four contests. The Mountaineers are coming off an 88-87 home win over #10 Texas Tech, showing how lethal their offense can be even against one of the best defensive teams in the country. 
Tony Caridi sits down with @CoachHuggs to discuss Saturday's #SECBig12Challenge matchup with a talented Florida team in this edition of the @BankWithUnited Playbook. pic.twitter.com/7Y2mPwnEMf

— WVU Men's Basketball (@WVUhoops) January 28, 2021

As well as the Mountaineers, the Gators mostly lean on their offense. They always look to push the ball in transition, averaging 70.4 possessions per 40 minutes (105th), so the Mountaineers will certainly try to slow down things. 
Anyway, this should be a hard-fought battle, and we would be surprised if someone wins it by seven or more points. The Gators are 7-4 ATS in their last 11 games overall, while the Mountaineers are 5-6 ATS over their last 11 showings. 
College basketball pick – Florida by 5. 
TCU vs Missouri 
If you're not satisfied with just three SEC/Big 12 matchups on Saturday's schedule, we're taking a closer look at the TCU vs Missouri showdown to make it four. The Horned Frogs head to Mizzou Arena riding a four-game losing streak, so look for the #12 Tigers to pile on their misery. 
During its awful run, TCU lost to Kansas twice along with a couple of heavy defeats to Baylor and Oklahoma. The Horned Frogs just lack the talent to compete with the heavyweights, and while the Tigers are not an elite offensive team, they play tough defense which should be enough against TCU. 
FINAL: No. 15 Kansas 59 – TCU 51 pic.twitter.com/CcT9QC2aAf

— TCU Basketball (@TCUBasketball) January 29, 2021

Missouri allows 92.6 points per 100 possessions (28th) on 39.8% shooting from the field (38th) and 28.6% from beyond the arc (21st). The Tigers should shut down the Horned Frogs who average 105.2 points per 100 possessions (114th) on 44.5% shooting from the field (162nd). 
TCU is 4-9 ATS in its last 13 road contests and 2-5 ATS in its last seven games overall. Mizzou is 9-2 straight up and 7-4 ATS in its previous 11 home tilts and 3-1 ATS in its last four games overall. 
College basketball pick – Missouri by 9. 
Wisconsin vs Penn State 
The #14 Wisconsin Badgers hope to extend their dominance over the Penn State Nittany Lions when the two Big Ten foes take on each other at Bryce Jordan Arena in University Park, Pennsylvania. The Badgers have won 13 consecutive encounters with Penn State and are 5-1 ATS in their previous six matchups with the Nittany Lions. 
Wisconsin continues to dominate its rivals by playing excellent defense. The Badgers rank sixth in the nation in points allowed per 100 possessions (89.3) and 56th in opponent field goal percentage (40.2%) while allowing their opponents to take only 14.5 free-throw attempts per game which are the 25th-fewest in the country. 
Micah Potter was on a MISSION‼️😤

🔥 23pts and 12reb for @BigJam_23 🔥

Maryland ✔️ Penn State 🔜#OnWisconsin pic.twitter.com/RAYS1ujNrn

— Wisconsin Basketball (@BadgerMBB) January 28, 2021

The Nittany Lions tally 113.7 points per 100 possessions (22nd), but they yield 97.0 in a return (80th) on 47.3% shooting from the field (312th). With the average height of 6-foot-4, the Lions will struggle defensively, especially against senior forward Micah Potter (12.7 PPG, 6.8 RPG). 
The Badgers love to take things slowly, recording just 65.0 possessions per 40 minutes (331st). They will look for easy baskets in the paint while playing aggressive defense all night long, so go grab Wisconsin to cover. 
College basketball pick – Wisconsin by 3. 
Villanova vs Seton Hall 
For the second time in 11 days, the #3 Villanova Wildcats meet the Seton Hall Pirates for the Big East Conference clash. In their previous duel, the Wildcats narrowly defeated Seton Hall 76-74 as 9-point home favorites, so they are only 1-4 ATS over the previous five encounters with the Pirates. 
It was the Wildcats' first outing in 28 days due to COVID-19 issues, so they struggled on both sides of the ball, allowing the Pirates to shoot 55.8% from the field and 40.0% from downtown. Four days later, Villanova shut down Providence, outlasting the Fryers 71-56 as 11.5-point home favorites. 
Win No. 9️⃣ 🎥 pic.twitter.com/zrNLh4B6eF

— Villanova MBB (@NovaMBB) January 21, 2021

The 10-1 Wildcats are still unbeaten in the conference play, topping the Big East standings with a 5-0 record. The Pirates are third with a 6-4 record, and they've dropped three of their last four contests including a pair of losses to the top-25 Creighton Bluejays team. 
Seton Hall is No. 46 in the KenPom rankings, scoring 114.1 points per 100 possessions (20th) and allowing 97.7 in a return (95th). Senior forward Sandro Mamukelashvili averages 17.9 points and 6.9 rebounds on the season, and he's posted a wonderful line of 23 points, nine boards, and five assists in that narrow loss at Villanova. 
The Pirates can keep it close once more, but we would expect the Wildcats to put on a much better defensive job in this one while taking full advantage of Seton Hall's defensive flaws. Villanova is 6-2 ATS in its last eight tilts overall and 9-1-1 ATS in its previous 11 games on the road. 
College basketball pick – Villanova by 4. 
Auburn vs Baylor 
The Baylor Bears are No. 2 in this week's AP Top 25 Poll, but they sit atop of the latest NCAA NET Rankings ahead of Gonzaga and Michigan. The Bears are 15-0 on the season and 8-0 in the Big 12 Conference, and Scott Drew's boys have covered the spread in 12 outings this term. 
We love this Baylor team. The Bears play at a steady pace of 69.5 possessions per 40 minutes while posting the best defensive rating (87.3) and the third-best offensive rating in the country (121.8). They lead the nation in 3-point percentage (44.0%), so the Bears shouldn't have any problems thrashing off the Tigers on the home court. 
Part 1 📽️ ⬇️

It's close to the midway point of the season for your 1⃣5⃣➖0⃣ Baylor Bears.

Take a look back at some of the best moments from the season so far. 👏#SicEm 🐻 | #TimeIsNow 🏀 pic.twitter.com/ePA4LgDPUf

— Baylor Basketball (@BaylorMBB) January 29, 2021

Auburn is coming off an 88-82 home win over #12 Missouri. The Tigers surpassed an 80-point mark for the third time in their last five outings, going 4-1 straight up and 5-0 ATS in that span. Auburn seems ready to put on a fight, but the Tigers won't have enough defensive firepower to cope with Baylor. 
They love to play at a fast pace (72.6) while yielding 96.5 points per 100 possessions (70th), though the Tigers are 54th in the country in opponent 3-point percentage (30.0%). Anyway, if they continue with a strong performance, the Bears will beat Auburn easily, and, hopefully, cover a huge spread. 
College basketball pick – Baylor by 13. 
Florida State vs Georgia Tech 
The #16 Florida State Seminoles are rolling on a five-game win streak following an 81-59 dismantling off Miami. Four of those five wins came by 13 or more points, so the Seminoles continue to climb in the NCAA NET Rankings, holding the 18th spot at the moment.


On the other side, Georgia Tech is No. 61 in the latest NCAA NET Rankings. The Yellow Jackets have dropped their previous two games, playing on the road against Virginia 64-62 and Duke 75-68. 
Playing last night on repeat 🔂 pic.twitter.com/36Buh2ksma

— Florida State Men's Basketball (@FSUHoops) January 28, 2021

The Seminoles owned the Jackets over the last three years, winning their previous five encounters and covering four times in the process. Also, Florida State is 10-2 SU and 9-3 ATS in its last 12 meetings with Georgia Tech and 13-3 ATS in its previous 16 visits to McCamish Pavilion. 
We're looking for more of the same this Saturday, as the Yellow Jackets will struggle to defend against the in-form Seminoles. Georgia Tech allows 97.3 points per 100 possessions (86th) on 45.5% shooting from the field (266th) and 37.6% from downtown (315th), while Florida State notches 116.3 points per 100 possessions (11th) on 47.6% shooting from the field (40th) and 38.7% from beyond the arc (28th). 
College basketball pick – Florida State by 4. 
Virginia vs Virginia Tech 
A couple of ranked teams meet each other at Cassell Coliseum in Blacksburg, as the #8 Virginia Cavaliers visit the #20 Virginia Tech Hokies for the ACC showdown. Both teams have played well lately, as the Cavaliers ride a seven-game winning streak, while the Hokies have won four of their previous five games overall. 
This should be a proper low-scoring affair, and the under has hit in six of the last nine matchups between Virginia and Virginia Tech. While the Hokies average 66.7 possessions per 40 minutes (287th), the Cavaliers play at the slowest pace in the nation, recording only 60.2 possessions per 40 minutes. 
#TBT to this memorable win over Syracuse at @JPJ. What a game. What a team! 🔶⚔️🔷 #GoHoos pic.twitter.com/6Wbp0AyJPC

— Virginia Men's Basketball (@UVAMensHoops) January 28, 2021

These two teams know each other very well, and the Cavaliers have owned the Hokies over the last ten years, winning 16 of their previous 20 encounters. Also, the Cavaliers are 4-0 SU and ATS in their last four games against Virginia Tech. 
Virginia smashed Syracuse 81-58 at home last Monday. The Cavaliers are 5-2 ATS during their streak, and six of their seven wins came by nine or more points. On the other side, the Hokies covered seven times over their last ten outings. They can make this clash very interesting to watch, but we would stick with the Cavaliers to extend their dominance. 
College basketball pick – Virginia by 4. 
Kansas vs Tennessee 
The #18 Tennessee Volunteers snapped a two-game skid with a 56-53 win to Mississippi State this past Tuesday, still proving they are in serious crisis. After an embarrassing 75-49 defeat at Florida, the Vols suffered a 73-64 home loss to #19 Missouri, so a narrow win over the mediocre Bulldogs team won't help their confidence a lot. 
It's a similar story with the Kansas Jayhawks who just put an end to a three-game losing streak, outlasting TCU as 14-point favorites last Thursday, 59-51. Those three losses all came on the road against Oklahoma 75-68, #2 Baylor 77-69, and Oklahoma State 75-70. 
No quit in our game…

Made it happen in AFH last night 💪

• 🎥 𝗥𝗲𝗹𝗶𝘃𝗲 #𝟭𝟱 𝗞𝗮𝗻𝘀𝗮𝘀 𝘃𝘀 𝗧𝗖𝗨 • pic.twitter.com/WHA50hh8hu

— Kansas Basketball (@KUHoops) January 29, 2021

Saturday's SEC vs. Big 12 clash at Thompson-Boiling Arena in Knoxville is one to avoid, as both teams have been playing in a poor vein of form recently.
The Vols are 2-5 ATS over their last seven games and 1-5 ATS over the last six at home. The Jayhawks are 1-4 ATS in their previous five tilts overall, but they've covered in five of their last six showings on the road as underdogs. 
Betting on the under might be the best choice here. The Vols allow only 87.6 points per 100 possessions (2nd) while averaging just 66.3 possessions per 40 minutes (303rd).
The Jayhawks surrender 90.5 points per 100 possessions (11th) while playing at a slightly higher tempo (68.4). The under is 13-3-1 in Kansas' last 17 road contests, and it is 6-3 in Tennessee's previous nine games overall. 
College basketball pick – Tennessee by 3. 
Oregon State vs UCLA 
Last Saturday, the #23 UCLA Bruins suffered their first Pac-12 defeat of the season, falling short at Stanford in overtime, 73-72, as 6-point road favorites. The Bruins dropped to 12-3 overall and 8-1 in the conference play and put an end to a seven-game win streak.


This Saturday, the Bruins hope to right the ship against Oregon State (8-6, 4-4 Conf.), and the Beavers just wrapped up their three-game win streak with a 75-62 defeat at USC. They've had some ups and downs so far, but the Beavers have won six of their last nine contests. 
UCLA checks in at No. 2⃣1⃣ in this week's Coaches' Poll and No. 2⃣3⃣ in the @AP_Top25.

📰: https://t.co/DXd9cbNRfw pic.twitter.com/K0wesHoUJG

— UCLA Men's Basketball (@UCLAMBB) January 25, 2021

Both Oregon State and UCLA have some serious defensive problems, so we should see a high-scoring affair even though they average below 65 possessions per 40 minutes each. The Beavers allow 102.8 points per 100 possessions (175th), while UCLA surrenders 97.3 (85th). 
Seven of UCLA's last nine games went in the over, as well as six of Oregon State's last seven. On the other hand, the previous seven encounters between these two foes went in the under. However, five of those seven games produced more than 134 points in total, so if you like betting on the totals, take the over. 
The Bruins have won ten of their last 16 matchups with the Beavers, but they've covered only three times in the process. 
College basketball pick – Oregon State by 12. 
Minnesota vs Purdue 
Minnesota and Purdue split their last four encounters, but the Boilermakers covered on all four occasions. They opened as slight 2.5-point home favorites for Saturday's Big Ten showdown at Mackey Arena in West Lafayette, hoping to get back on the winning path after a tough 70-53 loss to #7 Michigan. 
Interestingly, the Golden Gophers have won only one of their last four games, thrashing off Michigan as 5.5-point home dogs, 75-57. Minnesota is coming off a 63-49 defeat to Maryland as a 5.5-point home fave, as the Gophers struggled offensively, making just 30.4% of their field goals and 21.7% of their treys. 
👏 LIAM ROBBINS! 👏https://t.co/IZUDF5SLzs

— Minnesota Men's Basketball (@GopherMBB) January 29, 2021

Minnesota is 302nd in the nation in field goal percentage (40.8%) and 310th in 3-point percentage (29.5%). Purdue has improved defensively a lot over the last few weeks, and the Boilermakers yield 92.5 points per 100 possessions (26th). The hosts' D will be a key factor, so we're backing the Boilermakers to cover for the fifth straight time against the Gophers. 
College basketball pick – Purdue by 3. 
Gonzaga vs Pepperdine 
The #1 Gonzaga Bulldogs meet the Pepperdine Waves for the second time this season, looking to improve to 17-0 on the season. On the other side, the Waves have won three of their last four games and are 7-7 overall and 3-2 in the conference play. Pepperdine won't upset the top-ranked team in the country, but covering the spread seems like a realistic possibility for the Waves. 
Two weeks ago, the Zags beat the Waves 95-70 as 27-point home favorites. Since January 2002, Gonzaga has won 40 straight games against Pepperdine. But over their last six encounters with the Waves, the Zags have covered the spread only once. 
Let's goooo @PeppBasketball !!! 🌊 #WavesUp https://t.co/UdbiVi04MQ

— Grace Ricafranca (@CoachGraceR) January 28, 2021

The Waves rank outside of the top 100 in both offensive and defensive efficiency. At least, they like to play at a fast pace, averaging 71.3 possessions per 40 minutes (64th), so the Waves should cope well with the Zags' seventh-fastest pace in the country of 74.8 possessions per 40 minutes. 
The Bulldogs covered in their last two showings, but they are 2-6 ATS in their last eight outings away from home. The Waves are 4-0-1 ATS in their last five games overall and 3-0 ATS in their previous three outings on the home court. 
College basketball pick – Pepperdine by 21. 
Creighton vs DePaul 
If they want to keep the pace with Villanova, beating DePaul on the road is a must for the #17 Creighton Bluejays. After a couple of surprising losses to Providence and Butler, the Bluejays have won their previous two games over Seton Hall 85-81 and UConn 74-66, improving to 12-4 overall and 8-3 in the Big East play. 
Last night's Player of the Game against Seton Hall delivered by @PicklemansOmaha:@Mitchbballin24
2⃣9⃣ Points
2⃣ Boards
4⃣ Dimes
7⃣ Triples#GoJays pic.twitter.com/wftnc9ANkk

— Creighton Men's Basketball (@BluejayMBB) January 28, 2021

On the other side, the Blue Demons are 3-6 on the season and 1-6 in the conference play, sitting bottom of the Big East standings. Their lone conference win came at Marquette 68-61, while the previous three losses came at home against UConn 60-53, Butler 67-53, and St. John's 81-68. 
DePaul scores only 102.2 points per 100 possessions (172nd) and yields 95.6 in a return (54th). The Blue Demons will have a tall task to keep pace with the Bluejays' offense that averages 117.1 points per 100 possessions (9th).


Creighton is undefeated in 12 straight games against DePaul, going 11-1 ATS in the process. The Bluejays' last five wins over the Blue Demons came by 12 or more points. 
College basketball pick – Creighton by 9.
Are you interested in finding out more on the latest season of college basketball? Then make sure you visit our college basketball hub page, we've got all the details you need!