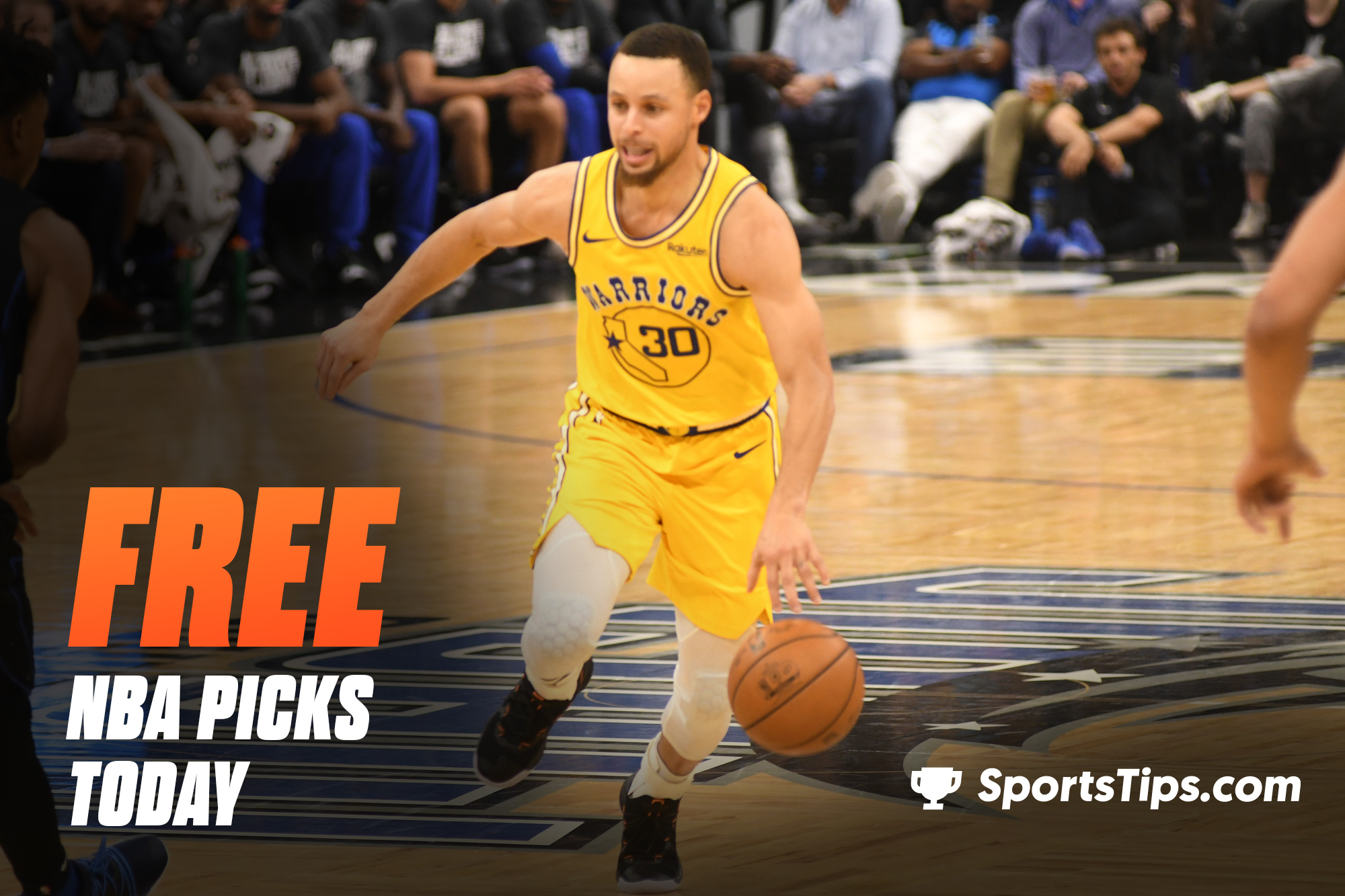 Our free NBA Picks are out for Tuesday, November 9th, 2021! Make sure you check our NBA Picks before the action kicks off.
Look below to find our free NBA Picks for each of the three games on today's schedule!
After starting the season on fire, everything has come crumbling down for the Philadelphia 76ers. With Tobias Harris already sidelined, they have now lost Joel Embiid, and his absence was felt in last night's loss to the Knicks. They now have to back it up again tonight against a hungry Milwaukee Bucks side that has just one win from their last six games.
This is a relatively straightforward one as the Sixers showed that, while still competitive, their current lineup is a step below the competition right now. Milwaukee may be banged up, but the Sixers are even more and that will show, especially on the second night of a back to back.
That isn't to say that this will be a cakewalk, as Milwaukee has been pretty average lately as well. While Jrue Holiday has returned to the lineup, it hasn't seemed to help their issues on either end of the floor. In their most recent game, a 94-101 loss to the Wizards, only four players scored in double figures and only one, Giannis, reached 20.
However, the Sixers are now left without a main man on offense, which is where the Bucks should be able to get the upper hand. A combination of Seth Curry, Tyrese Maxey and Forkan Korkmaz won't be able to get it done against most teams, let alone the defending champs.
Tim's NBA Pick: Milwaukee Bucks -6 (-110)
The Milwaukee Bucks will continue their road trip against the Philadelphia 76ers, playing their second of five of the trip. Philly suffered a loss at home to the New York Knicks with Embiid out under COVID Protocol. He will miss several games including tomorrow's fixture against the Bucks. Both teams seem under big pressure from the management and the fans as everybody expects from them to be on top of the table in their respective division. The current NBA Champions are not living up to the hype as they have a record of 4-6 in this campaign. This is mainly due to the absence of key players like Jrue Holiday, Brook Lopez, and Khris Middleton.
The 76ers will enter into an uncertain period without Joel Embiid who is the core and the heart of the team. Seth Curry and the rest can still do big damage in the NBA, but it's not the same without "The Process". I think this will show up in tomorrow's game as Giannis will have plenty of opportunities to attack the rim. I will surely put the Bucks as huge favorites in this game and I will rely on them to cover their spread.
Denis' NBA Pick: Milwaukee Bucks -6 (-110)
Today, President Biden welcomed the Milwaukee Bucks to the White House to celebrate their 2021 NBA Championship win. Congratulations, @Bucks! pic.twitter.com/MoMW9JX55o

— The White House (@WhiteHouse) November 9, 2021
Being a nationally televised game, many expected the Milwaukee Bucks and Philadelphia 76ers to be a showdown between two of the East's top teams. Unfortunately Philadelphia will be without Joel Embiid, Tobias Harris and Matisse Thybulle due to COVID protocols. When it comes to the Bucks, Khris Middleton is also still recovering from COVID, and Brook Lopez remains injured. This game doesn't have the blockbuster qualities many thought it would a few weeks back, but it's still a chance for Milwaukee to rise in the standings and for Philadelphia to stay near the top.
While Philadelphia still has guys that can put up points, like Seth Curry and Furkan Korkmaz, I don't expect the hobbled Sixers to put up much of a contest against Milwaukee. Even with Middleton and Lopez out, they now have Jrue Holiday back and they always have the two-time MVP Giannia Antetokounmpo. Even with Philly being a great home team, they'll be playing a back-to-back and didn't fare well against the Knicks Monday night. I'll take the Bucks to cover.
Michael's NBA Pick: Milwaukee Bucks -6 (-110)
In a game that, entering the season, would've looked like one of the premiere matchups of the regular season, we have two teams that are unfortunately depleted for this one. Philadelphia will be without Joel Embiid due to Covid protocols, while Milwaukee will still be without Khris Middleton and Brook Lopez. Milwaukee has struggled without these two, as Giannis has tried to carry the load himself, but against quality competition that has proven to be problematic.
For Philly, having Embiid out, who's playing like an MVP candidate once again this year, is certainly going to be an issue, but they do have guys like Seth Curry and Andre Drummond to try to make the Embiid absence more manageable. With both sides having stars out for different reasons, it's extremely difficult to try to predict which way this game goes, but being at home, it seems disrespectful to have the Sixers as a six-point underdog, so while I'm not sure if they get the win outright, I do like Philly to at least cover the number.
Noah's NBA Pick: Philadelphia 76ers +6 (-110)
The Atlanta Hawks will be counting themselves lucky that they don't have to play Steph Curry again tonight. Despite looking in control of their match last night, the Hawks eventually succumbed to Curry and the Warriors, and have to go at it again tonight, against the Utah Jazz. These sides did just meet last Thursday, for a Utah win, but both sides are 0/2 since then.
This is a tough one to pick as the Hawks looked like the better side up until halftime last night. In saying that, their defense disappeared in the second half, but how much of that was the Steph Curry factor? Utah doesn't have anyone on Steph's level and they have shown how vulnerable they are through the early stages of the season.
However, the Jazz should be able to win this game. While they lost to the lowly Jazz last time out, Mike Conley did miss due to rest. He is a massive piece of their success and was clearly missed, but he will return for this game. His return will allow Donovan Mitchell to thrive and Rudy Gobert to continue to get easy looks inside, something that the Hawks can't quite match at the moment.
They've now lost four straight and six of their last seven, and have to travel to Utah on the second night of a back to back. The Jazz were the best home-team last season and will be playing at their best to rectify their consecutive losses.
Tim's NBA Pick: Utah Jazz -7.5 (-110)
The Atlanta Hawks will travel to Utah in an attempt to stop their 4-game losing streak. They fell victim to the Nets, Jazz, Suns, and Warriors. Trae Young is still out of rhythm, as compared to last season he seems like a normal player. Their game between each other finished 116-98 in favor of the Utah Jazz as Jordan Clarkson and Bojan Bogdanovic put on a show with 30 points and 23 points respectively. Moreover, Donovan Mitchell missed the game due to a minor ankle sprain and Mike Conley had a mediocre night with just 13 points.
The starting lineup of the Jazz is as complete as it gets and these players are easily huge favorites to win the title this year.
The Hawks will have to rely mainly on Trae Young's performance and if he manages to get them to the Playoffs and through some rounds inside them, then this will be a success for Atlanta. However, analyzing both teams' strengths and weaknesses, I can mainly call them all in favor of Utah. Rudy Gobert is more experienced and more influential than Clint Capela. Donovan Mitchell is in a slightly better form than Trae Young. Bojan Bogdanovic is by all means better than Josh Collins and De'Andre Hunter. If the Hawks manage to win this one, it will be a huge upset in my view. Having in mind the fact that Utah needs to make up for the loss to Miami and Orlando over the weekend, I think this game is a no-brainer and should go Utah's way. I will go with their spread in order to get better odds.
Denis' NBA Pick: Utah Jazz -7.5 (-110)


The Atlanta Hawks are coming off a 14-point loss against the league's top team, the Golden State Warriors on Monday night. 24 hours later, they'll face the Western Conference's second best team in the Utah Jazz (talk about a tough two day stretch). So far the Hawks haven't looked like the team that made the Eastern Conference Finals last season. They sit at 4-7 and are ranked in the bottom five for defensive rating. The Hawks started off in a funk last season, only last year the team fired head coach Lloyd Pierce and turned to assistant Nate McMillan who led them to a five-seed and deep playoff run. Now, with McMillan at the helm they are struggling again in the first half. Can we count on them to change, or is it something deeper than that?
Meanwhile it's concerning times in Salt Lake City as well. The Utah Jazz lost a close one against a great Miami Heat team in South Beach; while that's a fine loss they followed that up losing to a poor Orlando Magic team. Utah will look to get back on track back at home, taking on a Hawks team they beat in ATL last Thursday. I'll expect them to do it again, as Utah avoids making it three defeats in a row and Atlanta furthers their downward spiral.
Michael's NBA Pick: Utah Jazz -7.5 (-110)
Having Utah on the second night of a back-to-back, when you just had to take on the Western Conference leading Golden State Warriors the night before, should be absolutely criminal on the NBA's part. It doesn't help matters when the team being put through that stretch is the Atlanta Hawks, who are having major issues to start the season, after making the Eastern Conference Finals last season. The Hawks are struggling to find their form, as they're attempting to lean too heavily on Trae Young, and not getting the performances from him, or the supporting cast, that would show them replicating the success they had in last year's postseason.
As for Utah, they're currently sitting at second in the Western Conference, and many would still argue that they're probably the best team in basketball at this point. With Donovan Mitchell playing great basketball, and Rudy Gobert still acting as a defensive catalyst and rebounding machine, it's hard to figure out where Atlanta would have the edge in this one. Take Utah, at home, to demolish a tired, overmatched Hawks team that just doesn't look like the same team we saw last season.
Noah's NBA Pick: Utah Jazz -7.5 (-110)
Despite the season being just three weeks young, the Los Angeles Clippers and Portland Trail Blazers will be going at it for the third time this season. Both sides have defended their home floor well through the first two meetings, with a combined winning margin of 49 points. Does that give the Clippers, who have won four straight, the edge inside Staples Center or do the Blazers buck the trend for their third straight win?
While the Blazers won the last matchup between the sides by 19 points, and have won each of their last two games, the common theme of all three of those games was that they were in Portland. This one is back in LA and that is a massive problem for the Blazers. Portland is 5-1 at home still yet to win a game on the road, from four tries.
Meanwhile, the Clippers have won four straight games since that 19-point loss to the Blazers, indicating that they may have figured things out with their offense and their rotation. An added bonus for LA is the fact that they now have Serge Ibaka back in the lineup. While he will take a while to get back in the swing of things, he already showed his worth against Charlotte, coming up with a big block in crunch time to help secure the win.
Portland will come in with confidence, thanks to a big win over the Lakers in their last game, including the return to form of Damian Lillard. He finished with a game-high 25 points, but will he be able to continue on against an in-form Clippers side? I don't think that will be the case, so I'm happy to take LA to win and cover.
Tim's NBA Pick: Los Angeles Clippers -3 (-110)
After two confident wins over the Pacers and the Lakers, the Portland Trail Blazers will have yet another difficult encounter with a direct rival for the Playoffs. The biggest issue in Portland is the current situation with Damian Lillard. Something unexplainable is happening with him as he is 35% from the field so far with just 24.7% 3-point success. In the game against the Pacers, he was unrecognizable with his 2-13 shooting and a total of 4 points in 38 minutes on the court. However, he did deliver against the Lakers as he was the top scorer for the match with his 25 points. CJ McCollum is also having troubles in these early stages of the season as Norman Powell seems to be the most consistent player on the team.
The LA Clippers are on a 4-game winning streak, but their victims weren't top-tier teams (Thunder, Timberwolves x2 and Hornets). Although they have found a way to close out those games with great fourth quarters, they showed a lot of uncertainty in the first halves. Paul George is the only consistent player on the roster, as Reggie Jackson, Nicolas Batum, Terrance Mann, Eric Bledsoe, and even Ivica Zubac's performance fluctuates a lot from one game to another. Both teams faced each other 10 days ago when the Blazers got revenge for the 30-point defeat a bit earlier in the season. So far, it's 1-1 in the head-to-head matches between these two teams and one of them will take the lead after tomorrow. My pick here goes to Portland as I think it's high-time for Lillard and McCollum to step up and carry their team against a tough opponent.
Denis' NBA Pick: Portland Trail Blazers (+124)
What a week. @Yg_Trece is your @NBA Western Conference Player of the Week! pic.twitter.com/wbDZTX3H89

— LA Clippers (@LAClippers) November 8, 2021
On Tuesday night, it's a nationally televised battle between the Portland Trail Blazers and the L.A. Clippers. This will already be the third (!) meeting between these two teams, as they have split the series one a piece. Since their last meeting on October 29th, when Portland won 111-92, the Clippers have gone on a four-game win streak, in which they've had at least five players score double digits in each game. Led by Paul George, who is averaging 27 points per game, the Clips are also getting production from Reggie Jackson, who has been scoring nearly 21 per game over the last four—as he shows shades of postseason 2021. With Kawhi Leonard still out for the foreseeable future, L.A. is showing they can still compete in a tough Western Conference.
Meanwhile Portland is somehow 5-5 despite an off year so far from Damian Lillard. While Lillard has played better in recent games, he still has looked far from the Dame of years past, including a 4-point performance on Friday against the Pacers. But, maybe he doesn't need to be the Lillard of old. In that game where he only hit two baskets, the Trail Blazers still pulled out a victory against an offense-heavy Indiana squad. Portland has been able to stay pretty healthy so far, so guys like CJ McCollum, Norman Powell, Jusef Nurkic and Anferne Simons are all getting more opportunities to make plays and averaging 22, 17, 14 and 11 points per game respectively. We're so used to seeing Dame carrying the squad, that we imagine if his numbers are lower that the entire team is suffering; that's not necessarily the case. Still, his percentages are all down, and as the season progresses and games become more tense, they'll need him to pick those up, regardless of how well his teammates are playing. I think he'll fare better than his last appearance in L.A. against the Clippers, but I'll also pick things to go similar to that first battle in the final result with the Clippers winning.
Michael's NBA Pick: Los Angeles Clippers (-146)
There's some weirdness going on in Portland, as Damian Lillard and CJ McCollum have been virtually unrecognizable oftentimes this season with their play on the floor. Dame has shown flashes of what we've come to expect from him, but the consistency has been nowhere close to the level many have expected from the superstar, and the same can be said for CJ. Without these two, Portland, who's looked mediocre this season, is going to continue to struggle, as without exceptional production from these two, the roster just isn't deep enough to compete with a loaded Western Conference.
LA, on the other hand, is playing good basketball as of late, as they've won four straight, behind the MVP level play of Paul George. The rest of this Clippers has been a bit inconsistent, which is somewhat worrisome, especially as we move deeper into the season, but there's still solid role players on this team that I think will step up as needed. With that in mind, give me the LA Clippers to keep the winning streak alive with a close win at home.
Noah's NBA Pick: Los Angeles Clippers (-146)
If you need more news, information and predictions, head over to our NBA hub page for all your basketball needs!
*Odds and spreads correct at time of publication, courtesy of FanDuel.