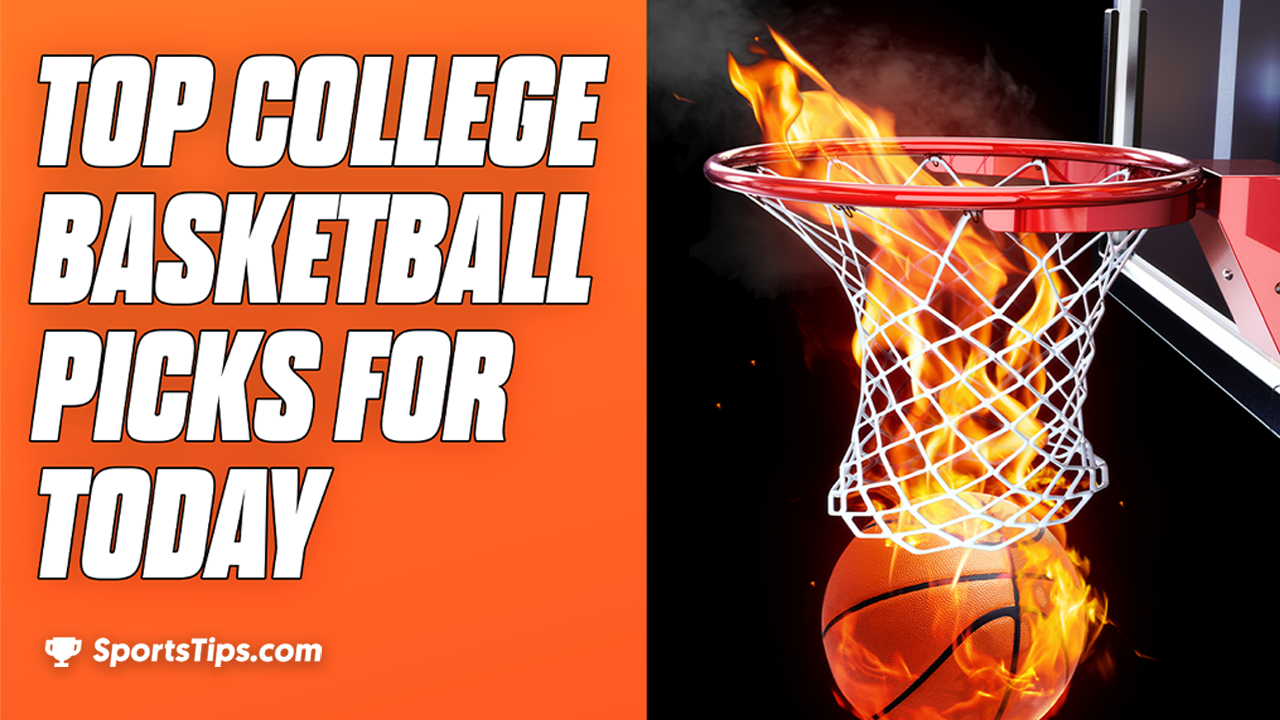 Our free College Basketball picks are out for Monday, November 29th, 2021! Make sure you check our expert College Basketball picks before the action kicks off.
Look below to find our free College Basketball picks for the best games on today's schedule!
Central Michigan @ #9 Kentucky – 7pm ET
For the second time in their last three games, the Central Michigan Chippewas will be taking on a top-10 team, this time getting on the road to face the Kentucky Wildcats. While Kentucky has won five straight games, the Chippewas have only managed one win from their five games this season, losing to Gonzaga by 53 last week.
After their opening loss to Duke, Kentucky is more focused than ever. They have defeated the rest of their opponents by an average of 28.4 points. In addition to this, the Wildcats' defense is working as they rarely concede more than 60 points per game. Their biggest game-changer is Oscar Tshiebwe who averages a double-double and makes perfect use of his fantastic physique. He also puts up a decent number of blocks per match which additionally help his team in defensive position. Moreover, players like TyTy Washington Jr. and Sahvir Wheeler help the team with great understanding on the court.
Central Michigan is certainly far away from Kentucky's level. They finished off the last season with 7 wins and 15 losses which put them in 10th place in the Mid-American Conference. The team will have a hard time improving that result as they are 1-4 so far and are second-to-last in the current standings. They lost to Gonzaga by 53 points, while DePaul defeated them by 33 points. I think Kentucky is somewhere in the middle of these teams and I expect them to cover the spread in tomorrow's fixture.
Denis' College Basketball Pick: Kentucky -28 (-110)
If Kentucky plays the way they have since a season-opening loss to Duke, then the WIldcats roll in a big way in this one. They lost a tight one to the Blue Devils at MSG, and since then have been absolutely destroying teams, albeit against lower-level competition. The issue is that this Central Michigan team counts as lower-level competition.
Ready to run it back Monday night at @Rupp_Arena 🔵⚪️

🎟 https://t.co/HRaYKo7t8W pic.twitter.com/xV3cVXhHND

— Kentucky Men's Basketball (@KentuckyMBB) November 29, 2021
The Chippewas come into this matchup against Kentucky at 1-4 on the year, and in the two games against quality opponents that they've played so far, they took a 33 point loss to DePaul, and a 53-point L to Gonzaga. The fact that they lost to both of those teams isn't concerning, however the margin absolutely is. If they were managing to stay somewhat competitive against good teams, I would say they have a slight chance to at least keep this one close, but based on this year's resume with them against these quality opponents, there's just no way to justify thinking they keep this one remotely close at all.
Noah's College Basketball Pick: Kentucky -28 (-110)
The Kentucky Wildcats come into this game nationally ranked in the top ten and on a five game winning streak. Kentucky has not lost since their opening season contest with the Duke Blue Devils in the State Farm Champions Classic. Since that game they have beaten Robert Morris, Mount Saint Mary, Ohio, Albany, and North Florida by an average margin of victory of 28.4 points. They will have a couple more tune up games before a three game stretch with Notre Dame, Ohio State, and Louisville then SEC play so they will be looking to take full advantage of them.
Central Michigan comes into this game with a record of 1-4 on the year as they have had a rough start to the season. The Chippewas took part in the Good Sam Empire Classic but did not have a good showing as they lost to Gonzaga, Bellarmine on back to back nights. Their lone win on the season was a 1 point victory over Eastern Illinois and that came back on November 15th in their third game of the 2021-22 season. The result of this game will be heavily in favor of the Wildcats as they should pick up an easy home win while covering in the process.
Tony's College Basketball Pick: Kentucky -28 (-110)
Sam Houston @ #7 Texas – 8:30pm ET
The Texas Longhorns have responded perfectly since their loss to Gonzaga, winning three straight games. They now turn their attention to the Sam Houston Bearkats, who have lost two straight and four of their last five. Can the Bearkats pull off an upset or will Texas dominate at home, showing why they are a top-10 side?
Sam Houston is off to a slow start this season as they have already suffered 4 losses and got the victory in just two occasions. Last year, the team finished off with 19 wins and 9 losses, while it seems it will be a lot more difficult to repeat that accomplishment this campaign. However, they will surely do their best as the Bearkats have a fantastic player in the face of Savion Flagg who averages 19.3 points per game. Although himself and Demarkus Lampley are the ones who attempt most shots for the team so far, they are quite inefficient from the field. Both of them have around 35% of successful attempts which is really low for their ambitions.
Texas, on the other hand, holds a 4-1 record as they had to reconcile with a loss against Gonzaga. Timmy Allen has been playing really well for the Longhorns since the start of the season which might put him in the race for the NBA Draft. The team is coming into this game after getting three convincing wins over Northern Colorado, San Jose State, and California Baptist. So far, they have covered their spread in 60% of the games, which makes it 75% of their wins. I think we will see another dominant performance from Texas who will have a blast on Monday against Sam Houston. I hope they will eventually play strong and focused so that they will cover the spread.
Denis' College Basketball Pick: Texas -22 (-110)
Texas is a team that comes into this one ranked eighth in the country, even though they've done it very quietly. They don't have the flare or a roster full of five stars that many at the top of the rankings normally have, which is why this is a fun situation for everyone involved. Watching a team that is made up primarily of 4-stars, with an occasional 3 or 5 star thrown in, succeed nationally is good for the game, which is why I do like this Texas team right now.


In this one, they get a Sam Houston State team that has been decent as a mid-major in years past. This year, the Bearkats have started 2-4, and it's primarily due to poor shooting. They play decent enough defense and they slow the game down enough that with even moderate shooting efficiency I think they would be able to challenge against a team like Texas, but until I see a better shooting percentage, especially from the best players on the roster, it's hard to imagine they actually have the ability to compete against a top-10 team. Take the Longhorns and the points in this one, but just barely.
Noah's College Basketball Pick: Texas -22 (-110)
Sam Houston comes into this game with a record of 2-4 on the year, as their season has not gotten off to the best start. They have lost four out of their last five games after starting the season off with a victory. Sam Houston took part in the Jacksonville Classic and finished in second place of the Jacksonville bracket after losing to Boston University in the finals. They will have another chance at a regular season tournament title when they participate in the Sun Bowl invitational next month. This game against the Texas Longhorns will be their toughest test of the season, but should provide a good tune up with a month left before Western Athletic Conference play.
The previously mentioned Texas Longhorns come into this game nationally ranked in the 10 and with a record of 4-1 as their lone loss came to Gonzaga in a 20 point blowout a few weeks ago. They look to be the clear favorites in what is likely their final season in the Big 12 Conference as they prepare for a move to the SEC in the next year or two. They hosted and won the Abe Lemons Classic by winning three games in the span of seven days. Outside of the loss to Gonzaga they have steamrolled everyone in their path and I expect more of the same in this one, as Texas should pick up a home win while covering.
Tony's College Basketball Pick: Texas -22 (-110)
Notre Dame @ Illinois – 9pm ET
Despite suffering two shock defeats, the Illinois Fighting Illini look like they are back on track thanks to some spectacular play from Kofi Cockburn, who had 38 and 10 in their last game. However, this spectacular play means that he will be targeted by opposing defenses, with the Notre Dame Fighting Irish knowing who to focus their attention on. Both sides only have two losses for the season so it will be interesting to see whether Illinois can establish themselves as one of the nation's top sides with a win here.
Illinois has been one of the most inconsistent seeded teams so far in the NCAA. The Fighting Illini have a 4-2 record as they have managed to cover their spread just once, against Arkansas State. Most of the team struggles from the field, as only Kofi Cockburn displays extraordinary performance. He averages 26.3 points and 10 rebounds per game. He also has the highest field goal percentage, standing at 71.4%. Even with him the team still finds it difficult to whitewash their opponent.
Notre Dame is 3-2 during this campaign as they suffered two unpleasant losses to direct rivals like Texas A&M and St. Marys (CA). The team will most certainly perform better than last year when they disappointed finishing off the season with 11 wins and 15 losses. The Fighting Irish can rely on a well-performing Paul Atkinson Jr. who also leads the team in steals per game. Moreover, Dane Goodwin frequently puts up big numbers, while Nate Laszewski is a monster in defense. For me, they will be a tough opponent for Illinois' current form and I think Notre Dame will eventually be able to cover the spread.

Denis' College Basketball Pick: Notre Dame +4 (-110)
Illinois hasn't looked like the same team from a year ago. They've opened the year at 4-2, and are currently ranked in the top-15, but just barely. They've suffered losses to Marquette and Cincinnati, including a 20-point loss to the latter. I still think they're one of the best teams in the country, as they showed that last year and didn't actually lose all that much off of last year's team. The problem is that it's hard to trust a team that has struggled at times this season, despite having elite-level talent on the roster.
Seeing 𝐃𝐨𝐮𝐛𝐥𝐞@kxng_alpha#Illini | #EveryDayGuys pic.twitter.com/GlfLXZJW49

— Illinois Basketball (@IlliniMBB) November 29, 2021
Notre Dame enters this one at 3-2 on the year, with the two losses coming in the Maui Invitational to Texas A&M and St. Mary's. In my opinion, both of those losses are excusable, as both of those are at least decent teams, and they both came by single digits. With this one being in Champagne, I think Illinois gets the win at home, but I do like the Fighting Irish to keep it close, getting them the chance to cover the number.
Noah's College Basketball Pick: Notre Dame +4 (-110)
This game is part of the yearly Atlantic Coast Conference/Big Ten Conference Challenge. This challenge has been a yearly occurrence since the 1999 season. Overall the ACC holds a 12-7-3 lead and they also won the first ten years of the series. Since then however the Big Ten has won seven of the last 12, while the ACC has won two, and there have been three ties. The Big Ten is currently on a two year winning streak. The Maryland Terrapins are the only team to ever play this challenge as a member of both conferences as they left the ACC for the Big Ten in 2014. Illinois has played in every single challenge and holds a record of 9-13, although they won last season against the Duke Blue Devils. The Fighting Irish of Notre Dame have played in eight of them and possess a .500 record of 4-4, as they are currently on a two game losing streak after losses to Ohio State and Maryland.
Illinois comes into this one with a record of 4-2, as they are ranked inside the top 15 in the country. For the Fighting Irish they are probably wishing this challenge was taking place on the football field as they are currently 3-2 and struggled their way through the Maui Invitational where they lost to Saint Marys and Texas A&M in games where they collapsed late/ Which has been a constant problem for the program dating back to the 2016 season. As for the result of this game, while Notre Dame could potentially stick in it until late, ultimately I think the Fighting Illini pick up the big home win in this one and extend Notre Dame's recent run of bad form.
Tony's College Basketball Pick: Illinois (-200)
Tarleton @ #3 Gonzaga – 10pm ET
The Gonzaga Bulldogs suffered a tough loss to Duke over the weekend but now must pick up the pieces and move on. To do that, they host the Tarleton Texans, who have only won one of their six games and have already played a ranked opponent twice, losing the two by a combined 37 points.
Tarleton State University is 1-5 in the beginning of the season as they showed both some potential and growth, but came up short against teams like North Dakota State, Wichita State, and Michigan. The team doesn't have huge ambitions, but they will surely do their best in the matches they will play. Their performance is way far from anything good, since they are below 40% from the field and at 26% from the 3-point line.
Gonzaga, on the other hand, suffered their first loss to this season against Duke on Thursday. The top-seeded team now has a 5-1 record which puts them 3rd in the West Coast Conference. Gonzaga will certainly look to get 1st place back as soon as possible and with minimum effort, since they will need that energy for March Madness. Chet Holmgren, Drew Timme, and Andrew Nembhard will look to make up for their loss against their direct rivals and I think they will find a convincing lead in the 1st half which they will easily keep throughout the whole match against Tarleton. I think they will put some more effort in the beginning of the game and then, the coach will rest some of his key players which won't let them cover the spread for "over points".
Denis' College Basketball Pick: Under 137.5 (-106)
This fits the bill as a game that honestly shouldn't be played. Gonzaga is arguably the best team in the country, as they've spent the entire year up to this point at number one, before dropping a tight contest Friday night to Duke. With Drew Timme and Chet Holmgren both certain first round picks in next year's draft, with Holmgren potentially being the number one overall pick, this is one of those that has the potential to get out of hand in a major way early. It also doesn't help that normally I think Gonzaga would ease off the gas early on in this one and just cruise to a victory, but coming off a loss to Duke, I don't think that happens.


And in all honesty, I don't know that I've ever heard of Tarleton State before this year. They come into this one at 1-5, with a lone win over Paul Quinn College, an NAIA school out of Texas. That doesn't lead me to think that they should be on the same floor with the Zags in this one, and even if Mark Few pulls his starters early, I think the Bulldogs bench can outplay Tarleton for much of the game, making this a game that I think Gonzaga probably runs away with early. The number stands no chance in this one, as the Zags win by at least 40.
Noah's College Basketball Pick: Gonzaga -29.5 (-115)
The Gonzaga Bulldogs have finally dropped a game this season after running a couple of the top teams in college basketball off the court. After their performances against the UCLA Bruins and Texas Longhorns it would have been easy to say Gonzaga was headed towards another undefeated regular season. However the Duke Blue Devils made sure that was not the case as they beat Gonzaga in a thriller on Black Friday by a score of 84-81. While they are no longer the number one team in the country, they are still a very credible national championship threat.
Tarleton has been somewhat of a punching bag for division one teams as the small Texas school has lost to Kansas, Wichita State, and Michigan this season en route to an ugly record of 1-5. It will not get much easier anytime soon as now they will face another top 5 team in the form of the Gonzaga Bulldogs. Luckily for Tarleton their upcoming schedule in December and Western Athletic Conference play next calendar year will feature teams closer to their competitive level. As for the result of this game, Gonzaga should have absolutely no problem controlling this one from start to finish and picking up a huge victory.
Tony's College Basketball Pick: Gonzaga -29.5 (-115)
If you need more news, information and predictions, head over to our College Basketball hub page for all your college basketball needs!
*Odds and spreads correct at time of publication, courtesy of FanDuel.