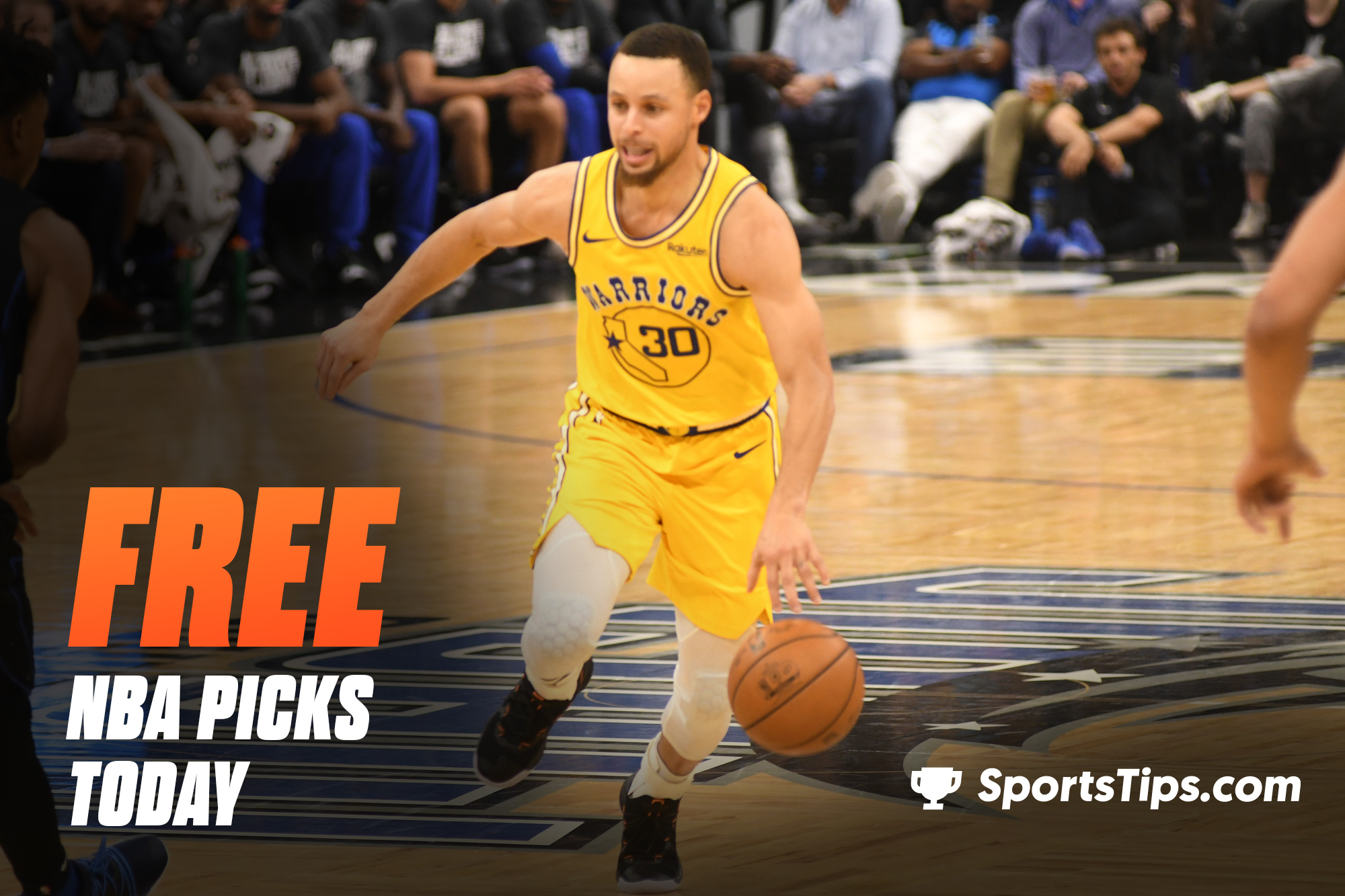 We have finally reached the last week of the regular season and our NBA picks is finishing strong. After hitting 60% of our free moneyline picks last week, we are looking to carry momentum over for the last seven days of the season.
All five of tonight's games that we have previewed have massive playoff and play-in implications, so you won't want to miss out on the winners that we have selected!
Coming off the back of a heartbreaking one point, home overtime loss to the Wizards on Saturday, the Indiana Pacers are in desperate need of a win and no better opponent than the Cleveland Cavaliers. The Pacers are battling it out for play-in seeding while the Cavs lost their 10th straight game last night and are tied for the fourth worst record in the league.
With many teams doing everything they can to win games to lock up a position in either the playoffs or play-ins, Cleveland is doing quite the opposite. With four games to go this season, they are now one game ahead of having the third worst record, which is a coveted spot due to the increased chances in the lottery. Cleveland just lost back to back games to Dallas by an average of 23.5 points and have lost both of the previous matchups to their Central Division rivals.
FINAL
Mavericks- 124
Cavaliers- 97
The #Cavs have their second 10-game losing streak of the season. They host the Pacers tomorrow night at 7:30.

— Jon Rudder (@JonRudder) May 10, 2021
Indiana will be kicking themselves after Saturday's performance, taking a nine point lead into the last quarter before seeing it dwindle away in front of their eyes. That was the second loss to Washington in the last week, with the Wizards being their most likely opponent for the 9v10 win-or-go-home play-in game next week!
One thing that will help the Pacers chances in that game is if they win enough to sit ninth, meaning the play-in would be held in Indiana. The only way that will happen is if games like tonight, against a struggling Cavs side that is on the second night of a back to back, are won.
NBA Pick – Indiana Pacers (-146)
NBA Spread – Unlock Premium Picks
Total Points Pick – Unlock Premium Picks
We have a Southeast division rivalry match between two sides headed for postseason basketball. The Atlanta Hawks host the Washington Wizards in what is a must-win game for both sides, but after their incredible come-from-behind, overtime win on Saturday, the Wizards are a bit worse for wear tonight.
After dropping 50 points on the Pacers, Bradley Beal has already been ruled out of this clash with a hamstring strain, leaving Russell Westbrook to shoulder the load. Not to say that he can't do it, evidenced by his 33 point, 19 rebound and 15 assist night on Saturday, but without his running mate, things will be even harder.



The Hawks have a bit of extra motivation in this one, having a massive three days off to sit and think about their disappointing loss to the Pacers last Thursday. Despite Trae Young (30 points and 10 assists), Bogdan Bogdanovic (28 points) and John Collins (25 points and seven rebounds) all having incredible offensive performances, the Hawks gave up 133 points to Indiana and couldn't keep up.
The Hawks are now tied for fifth with the Heat and need every win they can get to avoid slipping in the standings and having to face one of the East's big three teams in the opening round of the playoffs. Washington meanwhile holds just a half game lead over the Pacers for ninth, while being one game back from the Hornets, and they would love to get the double-chance play-in game by sneaking up to eighth. However, with Beal already ruled out, the Wizards will be too Westbrook-dominant and the Hawks have a much more rounded team to be able to get over the top, especially at home.
NBA Pick – Atlanta Hawks (-255)
NBA Spread – Unlock Premium Picks
Total Points Pick – Unlock Premium Picks
One night after stealing one in Charlotte, the New Orleans Pelicans will look to make it two wins in as many nights when they continue their road trip against the Memphis Grizzlies tonight. New Orleans will be hoping to carry the momentum of their 23-14 last quarter over the Hornets into this battle with a Memphis side that is actually struggling over the last few weeks.
While they picked up a 10 point road win over the Raptors on Saturday night, the Grizzlies have gone just 3-5 over their last eight games. Their poor form has seen them drop half a game below the Warriors to ninth in the standings, meaning a win-or-go-home matchup with the Spurs awaits, if they can't turn things around.
20 points
4 rebounds
2 assists
3 steals
1 block

in Trip's first start of the season. pic.twitter.com/XS7eICBWic

— Memphis Grizzlies (@memgrizz) May 9, 2021
New Orleans could impact those final standings in more ways than one, defeating the Grizzlies to ruin their chances but also helping their own. Last night's win over Charlotte means that the Pelicans are just 1.5 games behind the Spurs in the standings and San Antonio has a much tougher remaining schedule for the last week of action.
Wins mean everything to both sides right now but who is better equipped to win? Despite being on the second night of a back to back, where they are 6-7 this season, New Orleans has won both of the previous matchups between the two sides, including a 31 point win in the most recent game.
However, Zion Williamson is out while Brandon Ingram and Steven Adams are both just questionable to return. Their lack of health didn't hinder them against the Hornets but could they really do it again tonight? No rest, no superstar, no win is our prediction. Memphis should be able to take advantage of the bruised and battered Pelicans in this one.
NBA Pick – Memphis Grizzlies (-480)
NBA Spread – Unlock Premium Picks
Total Points Pick – Unlock Premium Picks
The Milwaukee Bucks have claimed the Central Division title but they aren't done yet. They sit just half a game behind the Nets for second place in the East and the San Antonio Spurs might simply be the next obstacle in their way. San Antonio has won just one of their last seven games and is now in danger of missing out on the play-ins all together.
They currently hold a 1.5 game lead over the Pelicans, who are 11th in the West, but all five of their remaining games come against teams above 0.500 that are all seeded fourth or higher in their respective conference. Saturday's 102-124 loss in Portland highlights how far this team is away from competing with the league's best and Milwaukee should be licking their lips at this matchup.



The Bucks have won five straight games, the second longest active streak in the league, and had the whole weekend off to prepare for this one. Friday night saw them easily beat the Rockets 141-133, but the small worry now is that they are on the road in this one. Milwaukee is just 19-14 on the road this season and travelling has been their biggest weakness so far.
Another weakness of the Bucks, and potentially their most obvious one on a nightly basis is their three point defense. Luckily for them, the Spurs rank 22nd for three point percentage and 29th for three point makes, meaning the Bucks shouldn't be hurt too badly in that area. Milwaukee is the third best rebounding team in the league meaning they can clean up the glass, get out on the break and run over the top of the Spurs in this one.
NBA Pick – Milwaukee Bucks (-330)
NBA Spread – Unlock Premium Picks
Total Points Pick – Unlock Premium Picks
We round out the night with the league-leading Utah Jazz getting on the road to face the Golden State Warriors. The sides have split the previous two matchups with the home-team winning each time, so does that mean the Warriors will win this one?
Golden State comes into this game off the back of two impressive victories over the Thunder. After a 21 point win on Thursday, the Warriors could smell the blood in the water and went in for the kill, winning 136-97 on Saturday. Steph Curry was lights out, hitting 11 threes on his way to 49 points, playing just 29 minutes in the blowout.
49 points
29 minutes@StephenCurry30 is unreal. pic.twitter.com/0TLpXq5a7F

— Golden State Warriors (@warriors) May 9, 2021
It isn't just Curry who is doing his thing with Draymond Green continuing his playmaking brilliance, finishing with 13 assists on Saturday and averaging 10.8 through their five games in May. However things won't be that easy against the Jazz, who have won five straight games despite missing two of their top three players.
Both Donovan Mitchell and Mike Conley continue to be sidelined by the entire roster having stepped up in their absence. In Saturday's 124-116 win over Houston, six different players scored in double figures with three of those reaching 20+. Georges Niang was the lead man in this one, finishing with 24 points thanks to 6/8 shooting from downtown.
Utah has been impressive over this stretch but they may have their work cut out for them in this one. There are still questions over Utah's ability to perform on the road (19-14) and without Mitchell and Conley, it only makes things tougher. The Warriors are 21-11 at home this season and with the Jazz now holding a two game lead over the Suns for top of the conference, they could get complacent in this one. The Warriors on the other hand need every win they can get to ensure they remain in eighth and don't slip to ninth in the standings, especially if Memphis picks up the win earlier in the night.
NBA Pick – Golden State Warriors (+120)
NBA Spread – Unlock Premium Picks
Total Points Pick – Unlock Premium Picks
If you need more news, information and predictions, head over to our NBA hub page for all your basketball needs.
*Odds and spreads correct at time of publication, courtesy of FanDuel.
Want more picks? We have just launched our Premium Picks service, and for a limited time only, it is free! *T&Cs Apply.