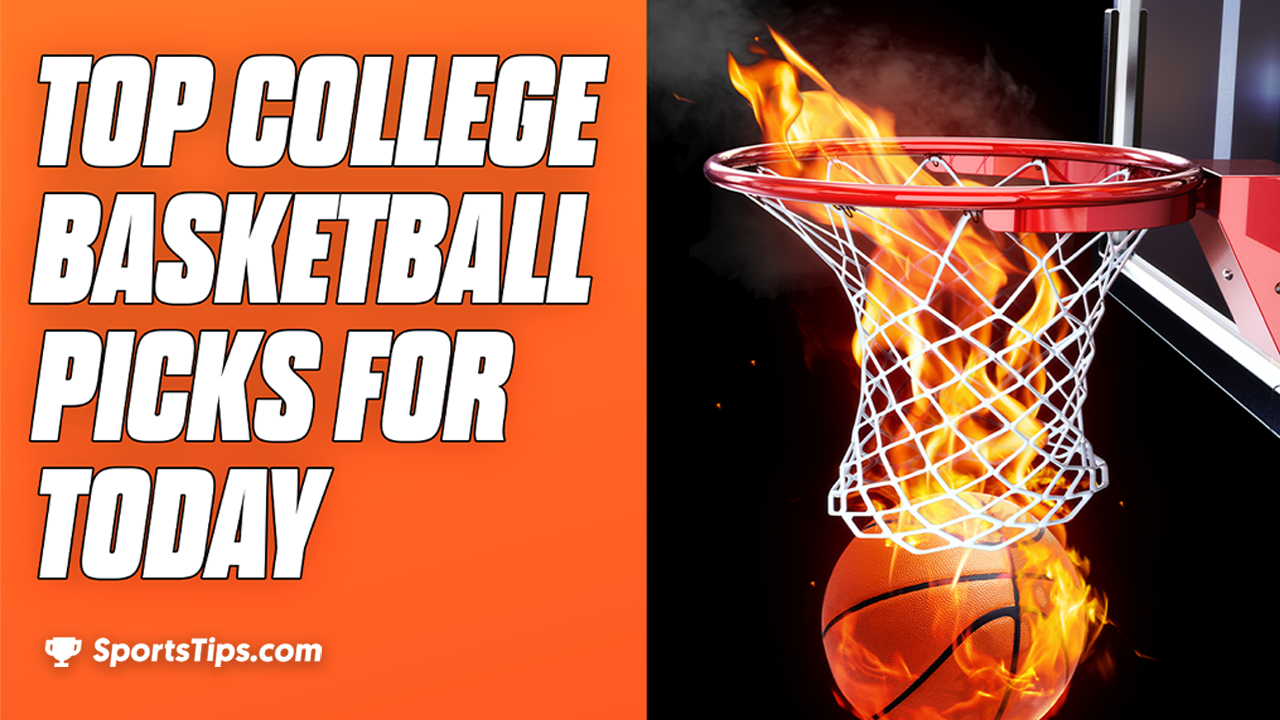 Our free College Basketball Picks are out for Friday, November 19th, 2021! Make sure you check our College Basketball Picks before the action kicks off.
Look below to find our free College Basketball Picks for the best games on today's schedule!
#21 Auburn @ South Florida – 7pm ET
Wendell Green Jr, Jabari Smith and the Auburn Tigers get on the road to take on the South Florida Bulls this evening. A 2-0 week saw the Tigers move up one spot in the AP Top 25 rankings and will be the first of five games against a ranked opponent for the Bulls, based on the current rankings.
The Auburn Tigers will travel to Florida in an attempt to keep their winning streak at the start of this season in the NCAA. They are 2-0 so far after defeating the not-so-competitive teams of Morehead State and Louisiana Monroe. The Tigers will surely look to improve their record from last year as they barely reached 13 wins out of 27 matches. The 21st-seeded team has the ambition to qualify for the bracket and to go as deep as possible there. They have great all-around players like Wendell Green Jr., Jaylin Williams and Jabari Smith who are fantastic on both ends of the court.
South Florida finished 9-13 last season and took the second-to-last place in the American Atlantic Conference. They usually get defeated by a big margin, but this year the situation is kind of different. In their opening three matches for the season, they haven't conceded more than 55 points in a single game which is an incredible achievement. Although they had to face some of the weakest teams out there like N. Carolina N&T and Bethune-Cookman, their strong defense shouldn't be disregarded. However, I am more than convinced that Auburn won't perform like their previous opponents and they will get more than 70 points tomorrow. Having in mind that one of South Florida's matches finished with just 94 points, I think it's a great value to choose the option for "under points" in this game as well.
Denis' College Basketball Pick: Under 135.5 (-118)
W.

2️⃣ – 0️⃣#WarEagle pic.twitter.com/MhoNp5xdnh

— Auburn Basketball (@AuburnMBB) November 14, 2021
So far, the South Florida Bulls have been a bit of a whirlwind to watch on the court. They ran away with their first game against the Bethune-Cookman Wildcats, then lost by double-digits to Georgia Southern, and then just snuck by North Carolina A&T, riding a big second half comeback to victory. They now go up against one of the SEC's best in the Auburn Tigers.
Through two games, Auburn has looked strong on both sides of the ball, they coasted to two easy victories, and have three players scoring 15 or more points per game. They'll now go on the road to face a South Florida team that has a pretty solid defense. Based on how South Florida has looked against their less-than-impressive schedule, I believe Auburn should have no problem in this one. But, I think South Florida will find a way to make it a game for their home crowd and at least cover the spread.
Michael's College Basketball Pick: South Florida +13.5 (-108)
Auburn comes into this game as the number 21 ranked team in the country according to the Associated Press. They come into this game with a record of 2-0 as well having picked up victories in their first two games of the season. Both of those wins have come in blowout fashion, on opening night they defeated Morehead State by a score of 77-54 and last Friday they defeated Louisiana Monroe by a score of 93-65, this will be their first road game of the year as they look to extended their undefeated start to 3-0 on the year.
South Florida comes into this matchup unranked with a record of 2-1 on the season. In their opening contest of the season they defeated Bethune-Cookman by a score of 75-54, following that victory they dropped a game to Georgia Southern by a score of 53-41 and in their last contest they bounced back with a victory over North Carolina A&T by the narrowest of margins winning 56-54. Now they will look to pick up a huge victory in their 4th game of a 5 game homestand to open up the 2021-22 season. As for the result of this game I look for the Auburn Tigers to come out with a road victory here.
Tony's College Basketball Pick: Auburn (-1250)
Ohio @ #13 Kentucky – 7pm ET
While the Kentucky Wildcats are #13 in the country, the Ohio Bobcats are actually the only undefeated side in this matchup. Ohio has started the season 3-0 while the Wildcats suffered defeat in their first game before bouncing back over their last two. Admittedly, Kentucky did lose to Duke and have won their last two by a combined 65 points, meaning the Bobcats will have to be at their best in this one.
Kentucky had a tough opening match for the campaign as they had to face Duke on the road. They eventually lost the game by 8 points, but what was really negative was the fact that they've been trailing throughout the whole match. They just couldn't catch up after falling behind by around 10 points in the first half. Oscar Tshiebwe is their main future star as he leads the team in points, rebounds, and blocks. He is even doing something that is at first sight out of this world as an achievement. He averages 18.7 rebounds per game in his first three matches which is a huge number for just 30 minutes of playing time.
Ohio had a decent performance last year as they managed to reach 1/16 finals where they lost to Creighton. However, they managed to defeat the strong team of Virginia in their journey to this stage in the bracket. They started off the current season with 3 straight wins over some direct opponents like Belmont and Cleveland State. They also defeated Robert Morris by 14 points which is definitely not a great achievement compared to the 40-point demolition that Robert Morris suffered from Kentucky in their previous match. However, I think we won't see a one-sided affair tomorrow as Ohio can keep close to Kentucky throughout most parts of the match. I will rely on the guests to cover their spread in this one.
Denis' College Basketball Pick: Ohio +12.5 (-120)


After a season opening loss to the Duke Blue Devils, the Kentucky Wildcats have taken no mercy in their previous two matchups. They beat Robert Morris by 40 and then Mount St. Marys by 25. They have so many capable scorers on their squad, but a standout so far has been Oscar Tshiebwe, who is averaging an astonishing 18 points and 18 rebounds per game. Tshiebwe and the Wildcats look to continue their reign of post-Duke terror against an always respectable Ohio program.
The Ohio Bobcats are off to a 3-0 start, after wins against Belmont, Cleveland State, and Robert Morris. All three are solid mid-major schools, so the Ohio players have to feel good through the first week-plus of the season. The Bobcats have been propelled by the scoring of guard Mark Sears (19 points per game) and the near double-double averages from forwards Jason Carter and Ben Vander Plas. The team will heavily depend on the latter two to slow down Tshiebwe, and I expect an entertaining Ohio squad to definitely put up a fight. I think they cover this one.
Michael's College Basketball Pick: Ohio +12.5 (-120)
Ohio comes into this matchup with a record of 3-0 as they have put together an impressive start to the year thus far. They have victories over Belmont, Cleveland State and Robert Morris by a combined total of 37 points. Tonight is by far their toughest test on the season as they have to play a star studded Kentucky Wildcats team on the road in Lexington. It would be a massive victory for the Ohio Bobcats if they find a way to win this one.
The Kentucky Wildcats come into this game with a record of 2-1 on the year. They have picked up victories in their last two games after their opening contest loss to the Duke Blue Devils in the State Farm Champions Classic a week ago. Kentucky is the number 15th ranked team in the country heading into this game and they are by far one of the better teams in college basketball and with a new crop of star studded freshman they will be looking to return to the top of the mountain and capture another national championship this season. As for the results of this game despite Ohio's hot start to the year I look for this to be all Kentucky on Friday evening.
Tony's College Basketball Pick: Kentucky (-820)
Oakland @ 14 Alabama – 8pm ET
While Alabama is fighting out for a College Football Playoff spot out on the field, the Crimson Tide hoops squad has started the season 3-0 and will be looking to add another win tonight. They host the Oakland Golden Grizzlies, who have won their last two games after a tough loss to West Virginia in their opening game.
After making one of the biggest upsets in the NCAA so far by defeating Oklahoma State, Oakland will be looking to surprise the 14th-seeded Alabama in their home court. Oakland even kept the score close against West Virginia in their opening match, but didn't manage to start off the season in high fashion. However, they went on to win their two games as they were quite convincing against Toledo who suffered a 21-point defeat. Jamal Cain leads the team in almost each single aspect of the game. He averages 19.3 points, 12 rebounds, 2.7 steals, and 1 block per game. Oakland has high ambition in scoring buckets from beyond the arc, but so far this strategy doesn't pay off as they are just 21.6% from the 3-point line.
Alabama is off to a fantastic 3-0 start to this campaign in the NCAA. They defeated Louisiana Tech, South Dakota St. and South Alabama. Due to the fact that the Crimson Tide were huge favorites to win each one of these matches, they managed to keep their composure and rest some of their key players for more vital upcoming games this season. They have a great balance within their team as the numbers are quite evenly spread among all players in the roster. Jaden Shackleford and Keon Ellis distinguish themselves from the rest of the squad as they are the biggest contributors for the Crimson Tide. I think that both teams are capable of getting on fire during the match and chasing the option for "over points" seems like the best choice here.
Denis' College Basketball Pick: Over 148.5 (-114)
3-0 💪#RollTide | #BlueCollarBasketball pic.twitter.com/zTbU07xJof

— Alabama Men's Basketball (@AlabamaMBB) November 17, 2021
After two blowout wins to start the season, Alabama had a surprisingly hard time on Tuesday night against the inferior South Alabama Jaguars. They pulled out a 73-68 victory, but only after they trailed at half. We'll see how telling that game is for Alabama going forward. It can be easy to let your guard down against these mid-major schools, but sometimes these games can reveal major holes in a team's play. We'll see which of the two it is on Friday night as they take on Oakland University.
The Oakland University Golden Grizzlies have definitely impressed so far. They played a tough game against West Virginia in an opening season loss, beat Oklahoma State in a nail biter, and then torched Toledo at home. They'll be fully confident headed to Tuscaloosa, especially against a Crimson Tide team that's shown some flaws. I think home court advantage will aid Alabama, along with junior Jaden Shakleford, who currently averages 19 points and 7 rebounds per game. Still, something about this Oakland team excites me, so I'll pick them to cover.
Michael's College Basketball Pick: Oakland +15.5 (-110)
Oakland comes into this game on a two game winning streak as they have not lost since their opening game of the season with West Virginia. To kick off their winning streak they scored a huge upset victory over Oklahoma State and then in their last game they beat Toledo by a huge margin. They have already faced two power five schools the season so playing Alabama on the road and this one is nothing new to them. They are a member of the Horizon League.
The Alabama Crimson Tide come into this game undefeated and ranked 14th in the country by the Associated Press. They have picked up victories against Louisiana Tech, South Dakota State and South Alabama in their first three games of the season. As for the result of this game despite Oaklands impressive start and having upset the Oklahoma State Cowboys I expect this one to be all Alabama as they cruise to another victory and extend their opening season winning streak to four games.
Tony's College Basketball Pick: Alabama (-2800)
Western Kentucky @ #11 Memphis – 8pm ET
Penny Hardaway's Memphis Tigers have looked very impressive through their first three games and will now put their undefeated start on the line when they host the Western Kentucky Hilltoppers. While things have looked great for Memphis, the Hilltoppers have suffered back to back losses and will be hoping for a miracle in this one.
Western Kentucky finished off the last season with 20 wins and 7 losses. This is quite motivating for them as they are looking at a 1-2 start this campaign and a tough upcoming fixture against Memphis. This year they have been just using a total of 9 players and two of them don't even reach an average of 10 minutes per game. They also had to part ways with some of their best players from the previous season and this all combined is a recipe for a disaster.
On the other hand, Memphis is looking great after getting their hands on three easy victories at the start of the campaign. Their opponents might not have been from the highest level, but they still showed us how it's done on both ends. The Tigers can rely on Jalen Duren who is a fantastic defensive player with 8 rebounds and 4.7 blocks per game so far. The team is quite successful from the 3-point line as well, having converted 45.2% of all the shots from deep range. I think Memphis is more balanced and has greater depth than Western Kentucky as this will help them get another effortless win. I will go with the Tigers covering their spread.
Denis' College Basketball Pick: Memphis -15.5 (-105)


The Memphis offense has been a sight to see as they've been averaging 90 points per game through their first three games. This is thanks in large part to 17-year old Emoni Bates, who is averagine 16 points per game while shooting nearly 60%. Anfernee Hardaway's squad has shown very few weaknesses in this short season, but we'll see if the Western Kentucky Hilltoppers can find some holes.
Western Kentucky started their 2021-22 campaign with a comeback win against the Alabama State Hornets. They followed that with two losses to big programs, falling to Minnesota and South Carolina in competitive showdowns. They'll now face one of the most impressive teams in the nation in the Memphis Tigers. After losing to their other two power conference opponents, I expect them to be no match for Memphis. But I think they'll still put up a decent amount of points, whether it's in the heat of the game or garbage time. As for Memphis, scoring 90 a game has become the regular, between these two I say give me the over of 145.5.
Michael's College Basketball Pick: Over 145.5 (-105)
Western Kentucky comes into this match up with a record of 1-2 as they have struggled out of the gates so far this season. After winning their opening contest against Alabama State they have dropped two games in a row to power five opposition. Attempting to break their two game losing streak will not get any easier on Friday night when they travel to Memphis to play Penny Hardaway and his 11th ranked Memphis Tigers. A win here for Western Kentucky would be huge not only for momentum purposes but resumes down the stretch as we get closer to March Madness.
As for the previously mentioned Memphis Tigers they come into this game undefeated and just outside the top 10. They are 3-0 on the year thus far having picked up victories against Tennessee Tech, North Carolina Central and St. Louis. Memphis will look to take advantage of these tuneup games in the month of November as the month of December brings them several top 25 matchups. As for the result of this game I expect Memphis to win this one big at home as they will likely move into the top 10 when the new rankings are released next week.
Tony's College Basketball Pick: Memphis (-2500)
#4 Michigan @ UNLV – 12:30am ET
The #4 Michigan Wolverines are coming off a shock loss to Seton Hall on Tuesday night and will be looking to bounce back against an undefeated UNLV side to round out the night. The Wolverines went down despite being 8-point favorites and will need to bounce back in a big way to hold their ranking, especially considering Rebels have started the season 3-0 behind some exceptional scoring from Bryce Hamilton.
The last game on Friday night will be between the 4th-seeded Michigan and UNLV. Michigan suffered a surprising loss in their previous match against Seton Hall who managed to clinch the victory after a fantastic run in the second half. The Wolverines have set their eyes on the bracket in the spring and this might be the reason why they got caught off guard in their previous match. They will have to work on their offensive plays as this was the main thing that prevented them from getting their third win for the season. Hunter Dickinson and Eli Brooks will have to help their teammates in the face of DeVante' Jones and Caleb Houstan to start getting these vital buckets.
UNLV, on the other hand, are at a better position than Michigan, having won their first three games for the campaign. Although they were huge favorites in their matches, all of them went down the wire and their clutch performance won them the games. They will be underdogs against Michigan which will put the whole pressure on their guests. The Rebels don't have anything to lose and they will try to continue with their great performance in defense in order to try the invasion towards their basket. I think Michigan will focus on denying their opponents easy buckets and this will transform into a strategic battle. I will recommend picking the option for "under points" in this match.
Denis' College Basketball Pick: Under 135.5 (-110)
.@R0v_ce called game… again. 🖐🛑 #UNLVmbb pic.twitter.com/31a1L95Y9N

— UNLV Men's Basketball (@TheRunninRebels) November 16, 2021
The Michigan Wolverines are a team that have their sights on an NCAA National Championship. They have one of the nation's best players in Hunter Dickinson, and plenty of more talent across the board, from strong upperclassmen to prized recruits. But, on Tuesday, they were humbled at home by a Seton Hall team that's hungry to be ranked. Sometimes it can be good to get an early loss out of your system—especially when it was only a 67-65 game. Michigan knows it can make the proper adjustments going forward, but with an always competitive UNLV program nest on the schedule, will they be able to make them in time?
The UNLV Rebels are off to a 3-0 start—but not without causing some major anxiety along the way. In their season opener they beat Gardner-Webb by six, only to follow that game with one possession victories over the University of California and North Dakota State. At the end of the day, a win is a win, but UNLV will need to be at their absolute best against this Michigan team that's looking to bounce back after a tough loss.
Despite UNLV playing in Las Vegas, I just don't see Michigan losing consecutive games right now. That being said, the Wolverines do tend to let up in the second half, so I think the Rebels will at least cover for the home crowd.
Michael's College Basketball Pick: UNLV + 13.5 (-104)
The University of Michigan comes into this game ranked fourth in the country although that will certainly change when the new rankings are released on Sunday. As in their last contest they were upset by Seton Hall in the Gavitt tip off games. Those games have surprisingly been mostly controlled by Big East teams that are knocking off top 25 Big Ten schools. Now with a record of 2-1 on the season Michigan will be looking to bounce back against a very good UNLV team. The Wolverines cannot afford to let their guard down for a second St. game or they will end up sitting here at an even 500 record with two wins and two losses after this one.
As for the running rebels of UNLV they come into this game undefeated and unranked for three wins in their first three games of the year. Despite being undefeated, those three games ended up being very close as they picked up narrow winds over Gardner Webb, Cal, and North Dakota State to open up the year. As for the result of this game, call me crazy but I look for Michigan to be upset for the second game in a row.
Tony's College Basketball Pick: UNLV (+800)
If you need more news, information and predictions, head over to our College Basketball hub page for all your college basketball needs!
*Odds and spreads correct at time of publication, courtesy of FanDuel.