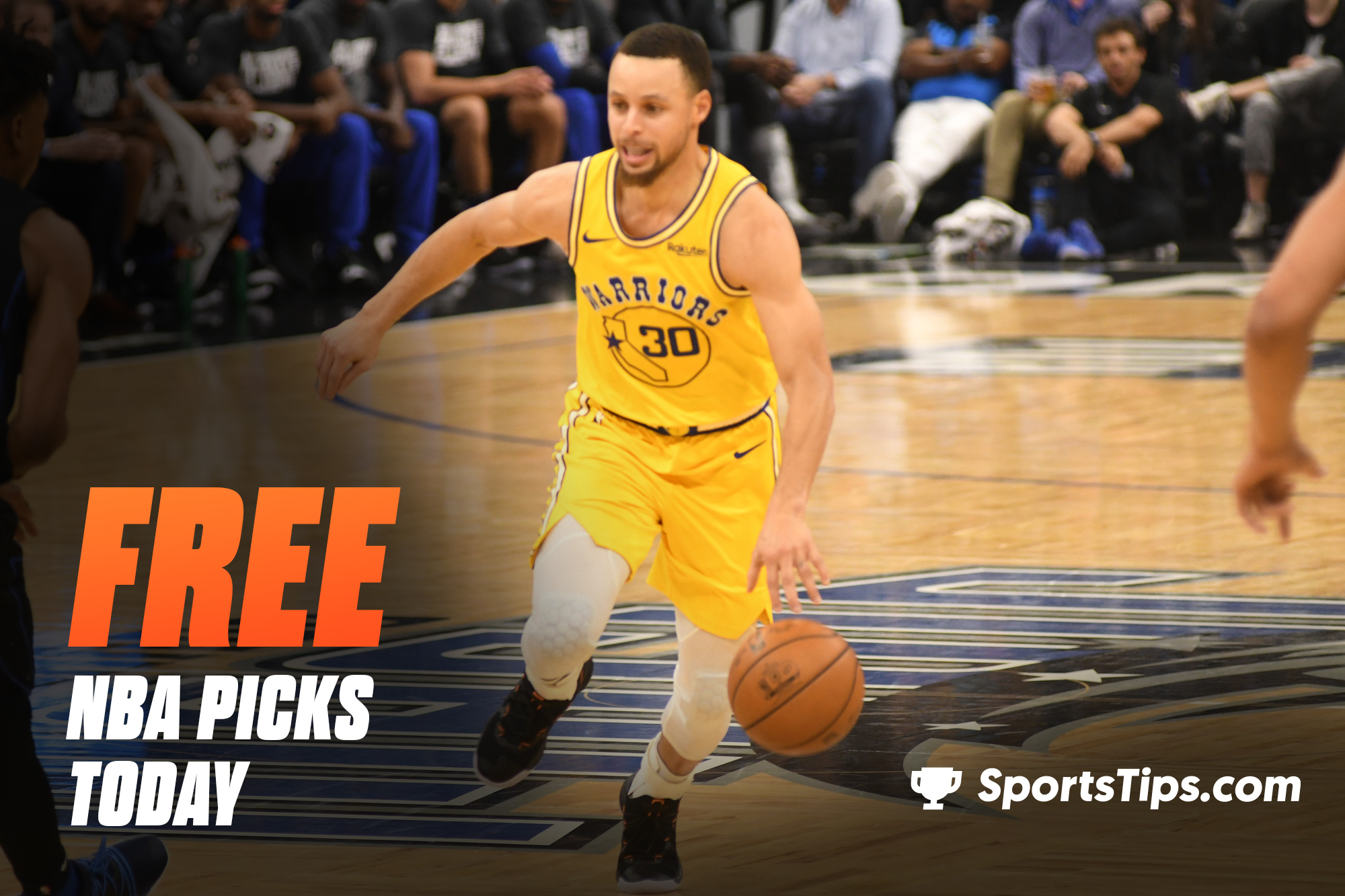 Our free NBA picks are out for Wednesday, April 27th, 2022! Make sure you check our expert NBA picks before the action kicks off.
Look below to find our free NBA picks for the two Round 1 games on today's schedule!
We are back in Milwaukee for Game 5 of this series between the Chicago Bulls and Milwaukee Bucks. The Bucks can wrap things up in this game with a win in front of their home crowd, as they have a 3-1 lead after winning the game last time out, 119-95.
The Milwaukee Bucks put themselves in a great position on Sunday with their 119-95 win to take a 3-1 lead in this series. They are now heading back home with a chance to get a few days of rest before a battle with the Boston Celtics, who advanced past the Brooklyn Nets on Monday night. They have won Games 3 and 4 by a combined 54 points and a lot of that goes to an unexpected hero in Grayson Allen. He is 18 of 24 from the field in those two games, including 11 of 18 from three point range. In Game 4 he set playoff career-highs in points (27) and three-point makes (6), all while being showered with boos from the Bulls fans who hate him because of the Alex Caruso incident back in January.
He's getting the last laugh though and there's a chance for the Bucks on Wednesday to advance to the second round. Teams facing elimination are always going to give their all and we should expect nothing less from this Bulls team. However, their fight won't be enough to keep their season alive or keep this game close, especially after the news that came out on Tuesday. The Bulls will be without All-Star Zach Lavine due to health and safety protocols and that was most likely the final nail in the Bulls' season that had a lot of promise early on. Unfortunately this is where it ends and it will be in blowout fashion.
This series is wrapped. The Chicago Bulls had all the momentum in the world, along with some good fortune, after Game 2, where they managed to get the win in Milwaukee and get word that Khris Middleton was going to miss the rest of the series for the Bucks. However, instead of capitalizing on that momentum, they got absolutely crushed in both games in Chicago, losing by a combined 54 points. If they weren't able to even find a way to be competitive at home, why would I think they're going to be able to turn things around on the road, with their backs against the wall? Oh yeah, and just to make matters worse, it was announced today that Zach LaVine is going to miss this game due to being put in health and safety protocols.
For Milwaukee, everything seems to be working in the past two games, including somewhat surprisingly, Grayson Allen stepping up in a major way. Giannis has continued to do what he does, which is just play absolutely incredible basketball, but everything is made just a little easier when you have a guy step up the way Allen has in Mid's absence. The Bulls certainly won't lay down, especially not with their season on the line, but I just don't think they have an answer for what Milwaukee has thrown at them lately, now without LaVine as well. The Bucks get the win easy, but I don't like the line being at 12 right now, as I think Chicago might keep this one a touch closer. Take a chance here, despite what we've seen in the last few games, and take the Bulls to cover the spread.
The Chicago Bulls come into this one with their backs against the wall. They are in a must win situation as they find themselves down 1-3. They have looked like a tough team to beat throughout the regular season, but over the course of this first round series, the Milwaukee Bucks just have their number. It will feel like a disappointing end to a great season if the Bulls end up going out in the first round in my opinion as they just ended up with an unfavorable matchup.
The reigning and defending NBA champions don't look like they are going to have much of a problem advancing past the first round in this year's playoffs. As they are one game away from moving on and meeting the Boston Celtics in the second round, which is going to be a fantastic series and perhaps the best one of Round 2. As for the result of this one however, I am going with the Chicago Bulls to get the win and extend their season for at least another game.
The final game of the night will see the Denver Nuggets and Golden State Warriors come together for Game 5. The Nuggets avoided the clean sweep in Game 4, winning 126-121, which takes the series record to 3-1, in favor of the Warriors. Now the Warriors are back on their home court, they will be looking to wrap up the series tonight.
The Denver Nuggets were able to stay alive with a huge win at home in Game 4 by the score of 126-121. Nikola Jokic scored 37 points and had the huge assist to Will Barton who hit the 3-pointer to put them up five with just eight seconds left. The defensive adjustment to put some size on Jordan Poole, who was averaging over 28 points a game in the first 3 games of the series, worked to perfection. Aaron Gordon guarded him and held him to just 11, while scoring 21 of his own on the other end. The Warriors will now try to defend home court and wrap this series up in 5, and not give any more hope to the dangerous Denver Nuggets.
Game 4 was a great moment for the Nuggets and their fans, to avoid the sweep and give them a little bit of hope, but I think this is where their road ends. Denver shot over 56% from the field in Game 4 and hit 15 of 31 three pointers. Those numbers are not sustainable and even shooting lights out like that, they only won by 5. With Steph Curry missing 13 of his 23 shots and Jordan Poole scoring a series low 11 points, the Nuggets only won by 5. I say all that to say, they barely won with everything going their way and the tide will turn back in the Bay. The Warriors will get this win and advance to the second round where they'll await the Timberwolves or Memphis Grizzlies.
The Denver Nuggets managed to avoid the sweep, by getting a huge win in Game 4, but now they hit the road again for Game 5, and I'm not sure they're able to extend their season any longer. It took everything they had just to get the win on Sunday afternoon, including shooting 56% from the field, and right at 50% from beyond the arc, and the problem is that I'm not sure those are things they can repeat again in this one. You can expect a huge night from Nikola Jokic, as he may be the best player in the league and simply doesn't take days off, but can the help he got in Game 4 show up again, and more importantly, can the defense perform at the same level in order to push Golden State off their game once more.
For the Warriors, it's disappointing that they weren't able to complete the sweep, but they didn't play very well, and still managed to keep the game close, with a chance to tie or win it late. Steph Curry shot poorly, despite dropping 33 points, Jordan Poole had a mediocre game compared to what we've seen from him so far in this series, and they watched Draymond Green foul out at a critical juncture late in the contest. The chances of all of those things happening once again are extremely slim, and seeing as it took all of that, and a great performance from Denver just to extend this series, I think the safe play here has to be to take Golden State at home. Much like the first game of the night, I don't like the line being quite as high as it is here though, so I would lean towards just taking the Dubs on the moneyline, and winning what you can off of it. Warriors win, but I'm not sure by how many, so stick to Golden State on the moneyline.
The Denver Nuggets are coming into this one after finally getting a much needed win. Now they will have to do it again if they want to extend their season. Nikola Jokic put up another huge performance in the Game 4 win, he has put up great numbers throughout this entire series and it will likely continue in this one. Denver was a serious dark horse team coming into the season and into the playoffs, but so far they really haven't lived up to that potential.
The Golden State Warriors just keep finding a way to win big games, seven years after winning their first NBA championship during the course of their current dynasty. They are a win away from advancing into the second round and starting another journey towards adding another NBA championship to their collection. Golden State hit a slump when Klay got back and now they are firing on all cylinders. As for the result of this one however, I think the Nuggets will extend their season by at least one more game.
If you are looking for more news, information and predictions, head over to our NBA hub page for all your basketball needs!
*Odds and spreads correct at time of publication, courtesy of FanDuel.