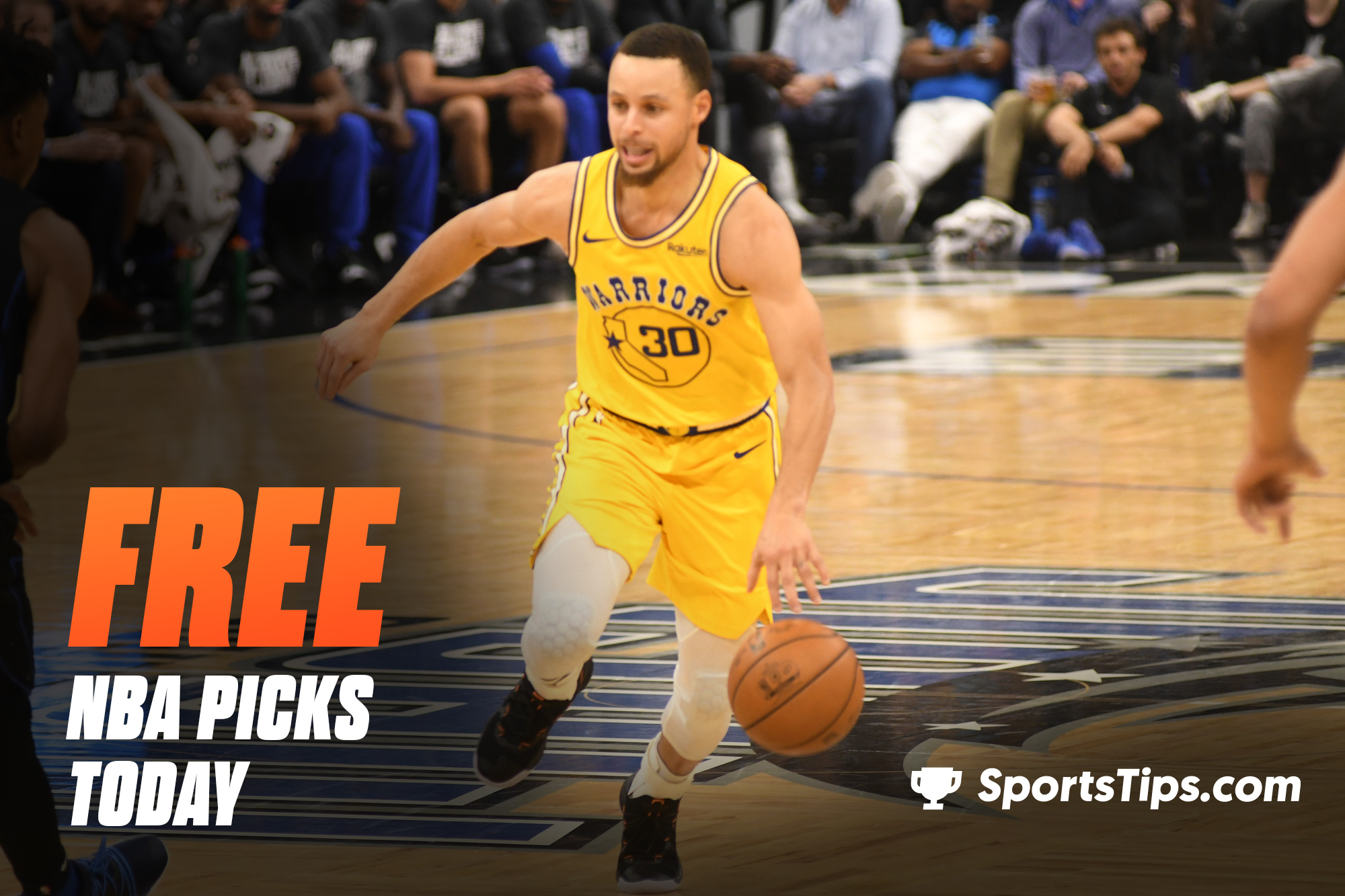 Our free NBA picks are out for Monday, May 9th, 2022! Make sure you check our expert NBA picks before the action kicks off.
Look below to find our free NBA picks for the two Conference Semifinal games on today's schedule!
The first game on Monday night's slate in the NBA will see Game 4 between the Boston Celtics and Milwaukee Bucks. The Bucks will be looking to go 3-1 up in this series tonight, as they have already won the first and third game. It was a close one in Game 3, with the Bucks winning 103-101.
The Celtics will have one plan for Game 4 and that is to stop Giannis Antetokounmpo. That is the key to avoid going down 1-3 as Giannis had a monster game in Game 3, going off for 42 points, 12 rebounds, and 8 assists. It was the sixth time in his playoff career that he had at least 40 points and the 103-101 win for Milwaukee puts them in the driver's seat, and a win at home on Monday will be a deathblow to the Boston Celtics.
Jayson Tatum had the worst game of his playoffs, shooting just 4-19 and 0-6 from 3-point range for 10 points. Despite all of that the Celtics still only lost by 2 and I think that gives them a lot of encouragement heading into this must-win situation. Look for Tatum to play a lot better and to lead his team to the series-tying victory.
This series, through three games, has absolutely been as good as many people expected. The first two games weren't all that close, but the two teams split those two, and then we finally got a tight game in Game 3, that saw the Milwaukee Bucks take the advantage after being led by Giannis, who had a monstrous performance, going for 42,12, and 8. Anytime you get a win in the playoffs it's a good day, but despite having the lead, I'm a little nervous about taking the Bucks in this game, or the series. It took everything they had, including an absurd performance from Giannis, just to get the win in Game 3, and they only won by 2. While you can expect him to continue to play well, I'm not sure how often he can put up those kinds of numbers, so if I'm a Milwaukee fan, I'm still a little nervous right now.
For Boston, the key is just getting better performances from their core. In both of their losses in this series, and the postseason as a whole, it's largely been due to the fact that Jayson Tatum and Jaylen Brown struggle just a bit. This is a Celtics squad that can only go as far as those two lead them, because I'm not sure they have enough outside of those two to get the job done, so those are two stars that have to step up if they want to have a chance in this one. They've responded well all year, and even with this one being on the road once again, I think they do the same. Expect another big night from Giannis, though not as big as Game 3, and look for Tatum and Brown to finally get things clicking, as the C's take a close one.
The Boston Celtics are coming into this one looking to even up this series at two games a piece. They have a serious chance to win this series against the defending NBA champions. They are a young and talented team with a huge window and this year sets up the perfect opportunity for them. As long as they can remain healthy, I can easily see this series going the full seven games. Jayson Tatum is one of the future faces of the National Basketball Association and he will be great for years to come. The Milwaukee Bucks are the defending NBA champions and they will be looking to get back to the Eastern Conference Finals. They have the best player on the planet on their roster in Giannis Antetokounmpo and he is likely going to lead the way throughout this year's playoff run. As for the result of this one, I am going with the Boston Celtics to get the win and even up the series at two games a piece.
After two relatively close games to kick off this series between the Memphis Grizzlies and Golden State Warriors, Game 3 was a blowout, with the Warriors winning 142-112. The Warriors now have a 2-1 lead in the series, with the chance to go up 3-1 in front of their home crowd tonight.
The series between the Memphis Grizzlies and Golden State Warriors has been chippy since Game 1 and now tensions are as high as ever after Ja Morant's injury in Game 3. There was a play where it seemed as if Jordan Poole of the Warriors yanked Morant's knee in the 142-112 victory, which saw Morant leave early with a limp. His status is now in serious doubt for Game 4 and the Grizzlies are pinpointing that play as the one that injured Ja. The league has already come out and said there will be no consequences for Poole and I personally don't think what he did contributed at all to the unity, and it was a play on the ball.
As far as the ramifications of Memphis being without Ja, it would be fatal. The Warriors are already the much better team with both teams being fully healthy, so they would have no problems mopping the floor with the Grizzlies much like they did in Game 3. In the regular season, the Grizzlies had a great record with Ja sidelined, but this is now the playoffs and Golden State will smell blood in the water. Give me the Warriors in a blowout against their shorthanded opponents.
This series has officially reached the "ugly" stage. After the first two games saw physicality, questionable fouls, two ejections, and a suspension, I think everyone was hoping to simply get back to basketball. That did happen, as the Golden State Warriors destroyed the Grizz, led by a near-historic shooting night, but the problem is that all of that ended up being overshadowed by a questionable play from Jordan Poole on Ja Morant that saw Poole seem to yank Ja's knee while also giving a shove in his back. While the intentions, and play itself, can be questioned and debated, what we know for sure is that Poole won't face discipline from the league, and Ja Morant has been listed as doubtful for this one while he deals with a knee injury. For most teams, this would mean the series is just about over, as they can't handle losing their superstar. For the Memphis Grizzlies, it means no such thing, as they've proven to be up to the challenge all year long without Ja. The question is can they do the same in the postseason.
Up 2-1, and with Game 4 once again in the Bay Area, it's easy to buy into the notion and idea that Golden State is just going to cruise in this one. I, however, don't think that's the case. The Grizz get Dillon Brooks back from suspension, and he should be playing with a mountain-sized chip on his shoulder, which could be a good thing for Memphis. The other key is that the ball movement is almost always better with Ja off the floor, as there's less iso ball. This is clearly going to require other guys stepping up and playing extremely well, namely Tyus Jones, Desmond Bane, and Dillon Brooks, but I do think they have the ability to do that, as they've shown all year. I don't know if the Grizz can get the upset, but with the frustration, and just having their backs against the wall, I think they play well enough to keep this one close. Give me Memphis to at least cover the spread, if not win outright.
The Memphis Grizzlies are likely going to be without Ja Morant in this one and it will be interesting to see how they perform without him in the playoffs. They were tremendous without him throughout the regular season but it is yet to be seen if it will carry over into the playoffs. They will need to step up big time in this one as they have to win this game to even up the series. They absolutely won't want to go back to California down 1-3.
The Golden State Warriors are rolling again, and they look nearly unstoppable at the moment. As they will look to get back to the Western Conference Finals and continue to add onto their dynasty this season. They will be looking to add another NBA championship to their trophy case and they look like they are going to do it at the moment. As for the result of this game, I am going with the Golden State Warriors to pick up the victory.
If you are looking for more news, information and predictions, head over to our NBA hub page for all your basketball needs!
*Odds and spreads correct at time of publication, courtesy of FanDuel.