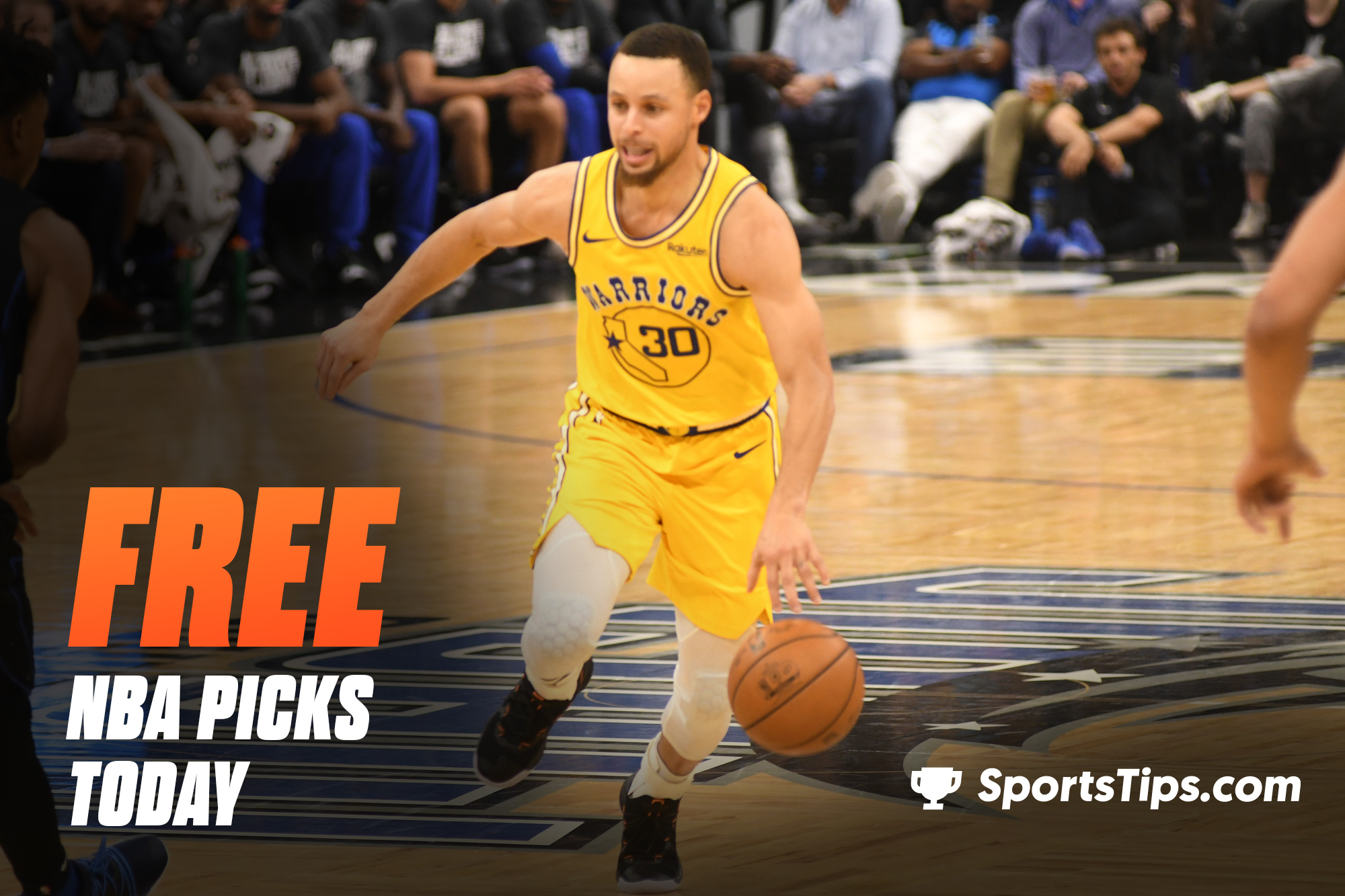 Our free NBA picks are out for Wednesday, February 16th, 2022! Make sure you check our NBA picks before the action kicks off.
Look below to find our free NBA picks for the best five games on today's schedule!
It's the battle of New York in the iconic Madison Square Garden when we see the Brooklyn Nets take on the New York Knicks. The Nets finally snapped their losing streak last time out, with a win over the Kings, 109-85. The Knicks have lost their last two games in a row, and this takes their season record to 25-33.
The battle of the five boroughs hits another chapter on Wednesday as The Brooklyn Nets hop across the East River and head to Madison Square Garden to take on the New York Knicks. The Nets have owned the Knicks over the last year, beating them four straight times, but the Knicks might finally have a chance at grabbing a win. The Nets will be without Kevin Durant, Kyrie Irving, and newly acquired Ben Simmons. Still, Brooklyn's post-James Harden squad looked like they were headed in the right direction on Monday night as they beat the Sacramento Kings comfortably 109-85. The team's new additions Seth Curry and Andre Drummond fit right in and the team's ball movement looked the best it had in quite some time. With the way the Knicks have been struggling, you can't count this new-look Nets team out.
Especially when the Knicks continue to underperform: after an impressive home win against the Golden State Warriors, the Knicks fell to a Portland Trail Blazers team that looks like be in rebuild mode and then an Oklahoma City Thunder team that was without Shai Gilgeous-Alexander and Lu Dort. They've become pretty abysmal to watch, but to them, none of these recent losses matter as long as they can beat their in-city rivals. I think they will win, but I like this new attitude Brooklyn team to keep it close.
Big fella looks good in black & white pic.twitter.com/PIEk3xIPoH

— Brooklyn Nets (@BrooklynNets) February 16, 2022
Can the New York Knicks finally get a win over the Brooklyn Nets, when the Nets find themselves without Kevin Durant, Kyrie Irving, or Ben Simmons, who they acquired in a trade for James Harden? The Knicks have been abysmal this season, apart from a really good first month or so, and I don't see it getting any better, as they didn't try to make any moves at the trade deadline. Julius Randle has been good this season, for the most part, but the rest of the talent they have has been virtually non-existent for much of the year, which is a big reason why they come into this one at 25-33.
The good news for New York is that they get the Nets in this one when they're without any of their key pieces. However, it is worth pointing out that despite that, they were finally able to end an 11-game losing streak Monday night against Sacramento. When they get everyone back, this is a Nets team that is going to be dangerous come the playoffs, but for now it seems as if they're simply trying to stay afloat with the injuries and other obstacles. Even with that though, I like Brooklyn to build on the momentum from Monday night and get another win.
The Sacramento Kings wrap up their three game road trip with a game in Chicago taking on the Bulls. The Kings have gone 1-1 in their road trip so far, and last time out they lost to the Nets, 85-109. The Bulls are on a four game winning streak, with wins over the Hornets, Timberwolves, Thunder and Spurs.
After winning two games with their new star player Domantas Sabonis, the Kings were brought back to real life, as they fell 85-109 to a Brooklyn Nets team that was lacking any of their star players. Still, they'll take those previous wins against the Timberwolves and Wizards as a sign that they still have what it takes to compete for a potential play-in spot, as they approach a true test on Wednesday in Chicago.
While the Bulls will unfortunately be without Zach LaVine, they're thrilled to have two key role players back on their squad as Javonte Green and Derrick Jones Jr. are back in the lineup. This will help their defense immensely, as it has slipped a bit in recent weeks due to these two and Alex Caruso's absence. While Sabonis has played pretty comfortably in his many matchups against the Bulls (he's had eight straight double-doubles against them), I expect this Bulls team that's thriving off of DeMar DeRozan's scoring, to be able to out-finesse this Kings team.
touch down in chi-town 🌬 pic.twitter.com/E3QyAdJxmN

— Sacramento Kings (@SacramentoKings) February 16, 2022
The Sacramento Kings simply don't care about winning. They traded away Tyrese Haliburton, who may have been their best young piece to build around for the future, and while they did pick up Domantas Sabonis in the deal, I just don't think that's a great fit for this Kings team. They come in at 22-37, and I don't think that's getting any better, at least not this season.
Now they travel to the Windy City to take on the Chicago Bulls, who are one of the best teams in the Eastern Conference. They come into this one at 37-21, and with a guy like DeMar Derozan leading the way, as well as them having Zach LaVine, Lonzo Ball, and Alex Caruso (all of whom will miss this matchup), they're a team that can legitimately contend for a title come late May. Even without much of their core playing in this one, with how Derozan has been playing lately, I'm going to take the Bulls in this one at home.
The road trip continues on for the Houston Rockets, and on Wednesday night they travel to Phoenix and take on the Suns. The Rockets are currently on a five game losing streak, and this takes their season record to 15-41. The Suns are playing on back-to-back nights and last time out they beat the Clippers, which takes their winning streak to six in a row.
The Phoenix Suns had a tense matchup with the resilient Los Angeles Clippers last night, but they were able to prevail, for their sixth straight win as they continue to show why they're basketball's best squad. They'll look to take it to seven as they play the Western Conference's worst team and losers of five straight, the Houston Rockets. While the Rockets have shown some hope for the future, they are very much a team in progress.
Youngsters Jalen Green, Kevin Porter Jr. and Jae'Sean Tate have all shown an ability to score this year and veteran players Eric Gordon and Christian Wood have continued to put up strong stats. So even despite their 15-41 record, the Rockets can be fun to watch. Although I don't expect any fun to be had on Wednesday—they face the best guard combo in basketball in Devon Booker and Chris Paul; a top defender in Mikal Bridges; and an ever-improving interior presence in Deandre Ayton. So much like their game against the Jazz on Monday, I expect this to be a long night for the Rockets.
"It's a great fanbase and great city to play in."
– @CP3 on Suns fans

Hear from the guys tonight! 👇

— Phoenix Suns (@Suns) February 16, 2022
The Houston Rockets aren't a very good team in the first place, in fact they're one of the worst in the league, and this game isn't going to do much to help that opinion of them, as they travel to Phoenix to take on the team that has been the best team in the NBA for the entire year. Houston does have a bit of young talent that has shown bright spots this season, that should at least give Rockets fans a reason to be optimistic about the future, but it's got nothing on what the Phoenix Suns are going to show them in this one.
The Suns enter this one with a great 46-10 record, and much like the Golden State Warriors, they court a roster that just doesn't have any holes. From Chris Paul and Devin Booker, to DeAndre Ayton and Mikal Bridges, they're a team that can score from anywhere, as well as play really good defense regardless of what you try to throw at them on the offensive side. At this point I think they have to be considered the favorites to win the title this season, and going up against a team like Houston in this matchup that is young and way too inexperienced for this, despite this being the second night of a back-to-back, I think the safe play is to take Phoenix to take care of business with ease at home.
The Denver Nuggets have a tough task on Wednesday night in the NBA when they travel to Chase Center and take on the Golden State Warriors. The Nuggets have won four of their last five, including their last two in a row, which takes their season record to 32-25. The Warriors have lost three of their last four games, with their only win in this time coming against the Lakers, 117-115.
The Denver Nuggets have won four of five games, keeping them in sixth place in the Western Conference. Nikola Jokic has continued to play just silly, as he is averaging nearly 26 points, 14 rebounds, and 8 assists. He'll look to keep it going against one of basketball's best defenses in the Golden State Warriors. Golden State's defense has maybe taken a bit of a hit without Draymond Green, but they still have the NBA's best defensive rating.
They're still a phenomenal team with Steph Curry, Klay Thompson, and Andrew Wiggins on the court, but after a nine-game win streak from the end of January to the beginning of February, the team has lost three of their last four. They'll hope to get back on track against a potential playoff opponent in the Denver Nuggets. While Jokic should be able to put up another stellar performance with no Green on the court for Golden State, I'll take the Warriors to get into gear and pull out a victory as their shooting and perimeter defense will force the Nuggets to defend too much on Jokic.
Rumble, young man, rumble.@JonathanKuming6 added another poster to his rookie year collection last night in L.A. 💪 pic.twitter.com/OoVv13zVWy

— Golden State Warriors (@warriors) February 15, 2022
The Denver Nuggets, after being disappointing for much of the year, are finally playing better basketball as of late. They've won four of their last five, and while I think they are still much too reliant on Nikola Jokic to lead the way, he is slowly beginning to get a bit of help from a mediocre supporting cast. If they can continue to get MVP-level play from Jokic, and at least a bit of help from the rest of the roster, this is a Nuggets team to at least keep your eye on come the postseason.
However, they're going to have their hands full in this one. They're taking on a Golden State Warriors team that has been the second best team in basketball all year long, and with a lineup that features Steph Curry, Klay Thompson, Andrew Wiggins, and multiple more that can all give productive minutes, it's a roster that simply allows you no breaks, especially from a defensive standpoint. Add in the fact that they're coming off what should be considered a borderline bad loss, I think they come out in this one motivated and looking to get back on track, so give me the Warriors, at home, to get a big win over an improving Denver squad.
The Utah Jazz hit the road for just one game when they travel to Los Angeles and take on the Lakers. The Jazz are well and truly back on track now, as they have won six games in a row, and this takes their season record to 36-21. The Lakers, on the other hand, are currently on a three game losing streak, after going down to the Bucks, Trail Blazers and Warriors.
After a couple rough weeks that were plagued by injuries, the Utah Jazz have gotten it together, winning six straight games, including a 34-point victory over the Houston Rockets on Monday, in which they got Rudy Gobert back for the first time in weeks. Now the Jazz will head back to Crypto.com Arena for the second time in about a month, looking to avenge a 95-101 loss they suffered on 1/17.
The Lakers could've used that 1/17 win against the Jazz to turn their season around, but instead they've gone 4-9 since, taking their total record to 26-31 on the season which currently has them as the ninth seed in the Western Conference. Still, with the likes of LeBron James and Anthony Davis on the squad you can never overlook the Lakers. While they were able to slow down the Jazz a month ago, Utah is getting healthy and starting to thrive. I don't think they'll be slowed by a lackluster Lakers defense. I expect them to further the Lakers miserable season and cover in this one.
The Big Man is back! Drop 3 emojis that show how excited you were to see Rudy back in action last night ⤵️#SloMoPlay | @udo_llc pic.twitter.com/nuFkIEYK6d

— Utah Jazz (@utahjazz) February 15, 2022
The Utah Jazz that we all expected are back on track, and that's dangerous for the rest of the league. They've won six straight, and now that they have Rudy Gobert back, after him missing a substantial amount of time, they're a team that is almost certainly going to make a run. Outside of Gobert, they also have Donovan Mitchell and Mike Conley to pick up some of the scoring duties, which eases some of the stress that Gobert would potentially face by himself.
The Los Angeles Lakers, on the other hand, just aren't good. They're hanging around being a borderline playoff team, but much of that is due to LeBron simply carrying the team. James gets virtually no help, apart from potentially Anthony Davis, as guys like Russell Westbrook and Dwight Howard have simply been disappointing additions. They've added no value at all to the team, which is why despite there supposedly being talent on this roster, I just don't see them being a team to worry about, even if they do pick up a low playoff seed. Give me Utah to go on the road and get a relatively easy win over a Los Angeles team that I just have no faith in.
If you are looking for more news, information and predictions, head over to our NBA hub page for all your basketball needs!
*Odds and spreads correct at time of publication, courtesy of FanDuel.