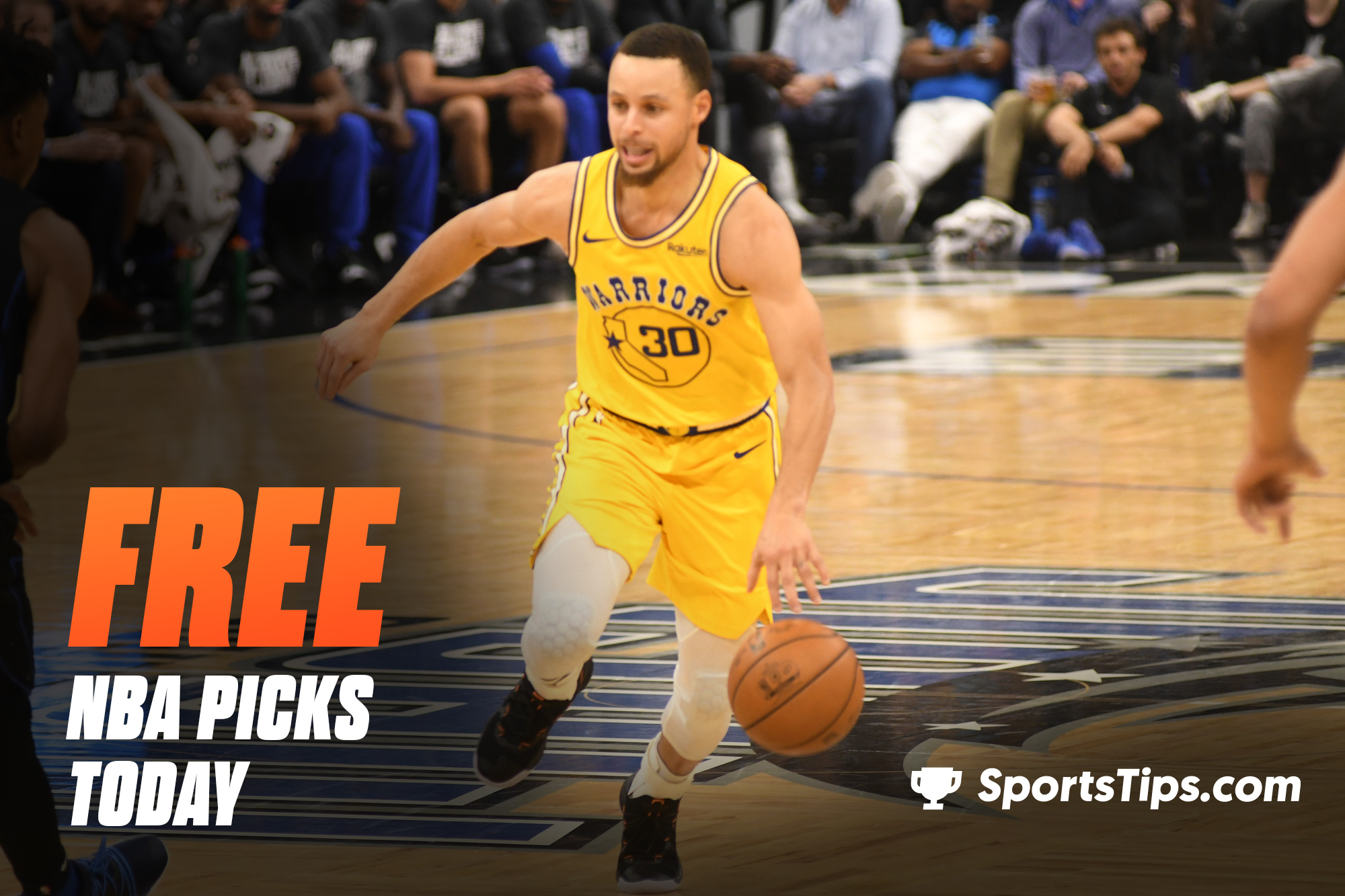 Our free NBA picks are out for Thursday, March 3rd, 2022! Make sure you check our NBA picks before the action kicks off.
Look below to find our free NBA picks for the best five games on today's schedule!
The Chicago Bulls wrap up their short two game road trip with a game against the Atlanta Hawks. The Bulls will be looking to get back on track after dropping their last two games in a row against the Grizzlies and Heat. The Hawks have won three of their last five games, but last time out they did lose to the Celtics, 98-107.
This will be a matchup of two of the league's most prolific scorers on Thursday when DeMar DeRozan and Trae Young square off. The Bulls have won each of the first three matchups between these teams, including a 112-108 victory in Chicago just a week ago. Since that game, the Bulls have lost two straight against the Grizzlies and Heat, and that has been a problem for them all year. The Bulls have the sixth best record in the NBA, but against the five teams ahead of them in the standings, they are an abysmal 1-8. The lone win was against the Utah Jazz. The Hawks are 1-1 since the loss to Chicago last Thursday, losing to Boston and beating Toronto.
They are in desperate need of a run to avoid missing the playoffs, because they are only 1 game ahead of the Wizards for the last spot in the play-in tournament. The Bulls have owned this matchup all season and a win here would give them a sweep of the season series. In a rare triple-revenge spot I kind of like the Hawks to keep this one close at home and maybe even get the outright win. The 4 point loss a week ago came with Trae Young only shooting 3-17 and scoring 14 points, and back at home he'll have a much better game to lead his team. Give me the Hawks to cover this short spread.
The Atlanta Hawks are just hanging onto their postseason chances, sitting in tenth in the Eastern Conference. After hanging with the Boston Celtics for three quarters on Tuesday, the team eventually ran out of steam in the fourth, losing to Boston 98-107. They'll look to get back on a winning track against the Chicago Bulls. Who they had a close battle with at the end of February, losing 112-108. Despite being the two-seed in the Eastern Conference, the Chicago Bulls have struggled a bit when they play the league's top teams. They've lost two straight, as they fell to the Memphis Grizzlies and Miami Heat. While the Hawks aren't of the caliber of those teams, they also can't be taken lightly.
An @emoryhealthcare injury report for tomorrow's game vs. Chicago:

Lou Williams (left hip discomfort): Probable
Trae Young (left ankle sprain): Questionable

John Collins (right foot strain): Doubtful
Onyeka Okongwu (NBA concussion protocol): Out pic.twitter.com/tXGaNFVpvW

— Atlanta Hawks (@ATLHawks) March 2, 2022

They have plenty of scorers, including Trae Young, Bogdan Bogdanovic, and more. While Chicago has one of the league's best one/two scoring punches in DeMar DeRozan and Zach LaVine, they've definitely missed the defense of Alex Caruso and playmaking abilities of Lonzo Ball, both of whom are injured. Still, the Bulls will be looking to snap a two game losing streak, and even more importantly they'll want to show they can beat teams they may face in the playoffs. I'll pick Chicago to take this one on the road, against a Hawks team that can pile up the points but still struggle on defense.
The Chicago Bulls should be able to get back on track in this one, after dropping their previous two. Those two losses came to the Memphis Grizzlies and Miami Heat, who are both top-4 teams in the NBA, at least record wise. They're getting absolutely absurd play from DeMar Derozan as of late, as he's clearly got his name entered into the MVP conversation, and that has led them to the 2-seed in the East, despite a few injuries along the way. Now they take on an Atlanta Hawks team that is simply trying to sneak into the postseason, by way of the play-in game.
The Hawks have been decent this year, but have certainly taken a big step back from where they were in last year's postseason, when they made a run to the Eastern Conference Finals. The biggest reason for this is that Trae Young can't seem to get any help, which has killed any type of momentum they're trying to gain. Young is one of the most electric scorers in the league, but without help there's only so much he can do. I think that problem continues in this one, as I have the Bulls traveling south to Atlanta and winning a close one over Trae and the Hawks.
The Memphis Grizzlies hit the road on Thursday night when they travel to TD Garden and face off against the Boston Celtics. The Grizzlies have won their last two games, against the Bulls and Spurs, which brings their overall season record to 43-20. The Celtics have only dropped two games since the end of January, and they currently sit in second place in the Atlantic Division.
We are simply running out of words to describe what we are witnessing this year with Ja Morant. 2019's number 2 overall pick once again set a career-high in points scored in their last game, this time going off for 52. He had a couple highlights in that game that will definitely be on the season's best plays list, dunking all over Jakob Poetl and his buzzer-beater going into halftime, off a full court pass from Steven Adams with 0.4 left on the clock. Ja also had a stretch in the fourth quarter where he scored 13 consecutive points for Memphis, to break the game open and get them their 43rd win on the season.
The future's so bright for this kid and this Memphis franchise; and they'll have a great battle on Thursday against this Boston team that is coming off a 107-98 win over Atlanta on Tuesday. The Celtics got the win on the court, but suffered a big loss when star guard Jaylen Brown turned his ankle early on in the game and couldn't return. That loss will be felt in a big way in this marquee matchup of two of the hottest teams in the league. Boston at home at full strength would be a great look for me in this spot, but the fact is they aren't at full strength right now. Jaylen Brown is a key defender for them and their second leading scorer so they'll need Derrick White to step up big time to fill those shoes. I just don't see that happening in this game enough to keep it close with this Memphis team, how Ja is playing and I like Memphis to get this road win on Thursday.
This should be a great matchup between two teams that have been thriving. The Boston Celtics have won eight of their last ten, with the two losses being head scratchers against the Detroit Pistons and Indiana Pacers. Still, for their wins, there has been some controversy over the actual quality of the opponent. A lot of those wins came against teams that were missing star players; while their win on Tuesday against Atlanta helped their case, they still will be looking to shut down critics with a big win over the Memphis Grizzlies.
We now shift our focus to the Grizzlies as we look to contain Ja Morant. pic.twitter.com/z34AXVRXV7

— Boston Celtics (@celtics) March 2, 2022

The Grizzlies are one of the league's most exhilarating teams, they also are 8-2 in their last ten, and have come within one game of the Golden State Warriors for the two seed in the West. Ja Morant has been playing out of his mind, scoring 52 and 46 points in his last two games. This Grizzlies team looks primed and ready to become the league's next great team, but in order to prove that, they must be able to cool down teams that are on a hot streak—especially on the road. This won't be an easy game for the Grizzlies, as the Celtics are playing great on both sides of the ball right now, but I'll pick their explosive playmaking to overwhelm the Celtics, in what should be a close one.
Ja Morant has just been playing at an absolutely silly level this year. After setting the Memphis Grizzlies franchise record for points in two straight games, including 52 in a win over the Spurs Monday night, it's hard to imagine him slowing down at all. The most impressive part of the performance Monday night was the efficiency, as he hit 52 on 22-30 shooting, including 4-4 from deep. If he's doing that, this Memphis Grizzlies team is extremely difficult to beat, as they also have guys like Desmond Bane and Jaren Jackson Jr., who can both step up when needed. That's one of the reasons they're currently the 3-seed out West, and show no signs of stopping.
However, in this one, they travel north to Boston to take on a Celtics team that has actually been hot over the past month or so. The C's have only found themselves on the losing side of things twice since February began, and they've been getting great play from Jayson Tatum and Jaylen Brown. However, Brown turned his ankle in their last game, and is now extremely doubtful for this one. Even in Boston, I'm not sure that the Celtics, minus one of their stars, can get it done against this Grizzlies team with the way they're playing right now. Give me the Grizz in a tight one on the road.
The Miami Heat wrap up their short two game road trip on Thursday night when they take on the Brooklyn Nets. The Heat are playing on back-to-back nights, and last time out they played the Bucks and suffered a narrow defeat, going down 119-120. The Nets will be looking to get back on track, after back-to-back losses to the Raptors, which takes their season record to 32-31.
The Brooklyn Nets may be one of the favorites to win the NBA championship in a few months, but just looking at the things in the present, they are not playing that well. A lot of reasons go into that of course, with Kyrie Irving being in and out of the lineup and injuries to Ben Simmons and Kevin Durant, but we got news on Wednesday that KD will be returning to the lineup after missing 21 games. The Nets went 5-16 in his absence so he will be a welcoming addition to this team that is barely holding on to a top 8 spot in the East. Miami will be coming into this matchup angry after letting the game Wednesday in Milwaukee slip away.
They led by 14 with six minutes left and were outscored 6-21 down the stretch to lose the game. Tyler Herro went off for 30 points in the loss and Miami shot 21-44 from three point range. The return of Durant will definitely be a spark but I'm not sure it's enough to get a win on Thursday. Miami will be at a disadvantage in terms of rest but the Nets are still short-handed and we won't let that Milwaukee loss erase how well the Heat have been playing. I like the angry Heat to come out and get their win back on Thursday against Brooklyn.
The Miami Heat sit atop the Eastern Conference, but they're feeling the pressure of the competition rising. Last night they played a nail biter against the defending champion Milwaukee Bucks. In this potential Eastern Conference Finals matchup, the Bucks outscored the Heat 22-27 in the fourth to win at home. Still, the Heat won't stress too much as they were without Kyle Lowry, who definitely would've given them a little more playmaking. Now, the Heat will have to play again 24 hours later, as they take on a Brooklyn Nets team that'll have Kevin Durant back for the first time in almost two months.
Y'all know who he is. pic.twitter.com/rpuOOVoK83

— Brooklyn Nets (@BrooklynNets) March 2, 2022

The Nets will be back in Barclays Center on Thursday, as they look to put back-to-back losses behind them. They fell to the Toronto Raptors on consecutive nights, with the first one being a blowout in Toronto's favor, and the second being a one-point loss on Tuesday. While they'll want to take it easy with Durant, they'll also be thrilled to have him back at any capacity. The Nets sit in the eight spot in the Eastern Conference, and even though everyone is well aware of their injuries and Kyrie Irving's availability, the team needs to get going if they want any chance of staying away from the play-in tournament, and additional postseason games. Over the weekend, Kyrie Irving was able to take on the Milwaukee Bucks and pull off a big win for the Nets; now it'll be Durant's turn. Unfortunately for the Nets, they've struggled with the Heat—even at full strength. They'll want to be careful with KD; they'll want to do anything but reagitate his injury. Another loss now is easier to swallow than potentially losing Durant long term.
Are the Brooklyn Nets finally set to get back on track in this one, as they will finally reportedly have Kevin Durant back in the lineup after a 21 game absence? Nets fans better hope so, as they've been in free fall without the Durantula in the lineup, although it's worth pointing out that not having Kyrie Irving on a regular basis also doesn't help that notion. Then, if Ben Simmons does actually come back this season, we could be looking at a team that has the chance to compete for the East. However, with Simmons still out, and Durant potentially being rusty after a lengthy layoff, I think Brooklyn may still struggle in this one.
Now they take on the current one-seed in the East, the Miami Heat, in a matchup that the Heat should be hyped for, after they blew a double-digit lead last night against the Milwaukee Bucks. They didn't have Kyle Lowry in that one, and he won't be back for this one either, but the rest of the roster, especially the core, should be good to go for this matchup. As long as everyone, apart from Lowry, suits up for Miami, I like the Heat to go on the road against a struggling Brooklyn squad that's going to be trying to get KD back to game shape again.
This will be the second time the Golden State Warriors and the Dallas Mavericks play each other within a week. The Warriors will be looking for blood after blowing a 20+ point lead to the Mavericks in that previous game, where they ended up losing. The Mavericks have won four of their last five games, with their only loss in this period coming against the Jazz, 109-114.
The Warriors are in the worst stretch of their season and the return of Draymond Green can't come fast enough. On Tuesday they suffered another loss, this time to the Minnesota Timberwolves by a score of 114-129. They have now lost six of their last eight games and those two wins in that stretch were against the Lakers and Trailblazers, two teams that aren't even in the top 8 of the Western Conference. One of those losses in that stretch was to their opponent Thursday, the Dallas Mavericks. The Mavs are coming off a road win in Los Angeles over the Lakers by the score of 109-104. They were up over 20 in the first half in the game, but gave the lead all the way back, even falling down by six with seven minutes to play.
Then Luka came to the rescue, with several clutch buckets down the stretch and the defense clamped down and they were able to escape with the win. Spencer Dinwiddie once again showed why he was a big addition at the trade deadline, with a team-high 9 assists off the bench and added 14 points. Dallas is quietly one of the hottest teams in the league, winning eight of their last ten games. Having just beat this Warriors team on their home floor in dramatic fashion, Dallas will be full of confidence and now as the home team should not be the underdog in this spot. This +2.5 seems like a gift, as I see Dallas winning the game and continuing this run of bad losses for the Dubs.
The Golden State Warriors and Dallas Mavericks rematch after a Sunday game that had the Warriors blowing a double-digit lead and losing to the Mavericks 107-101. It continued a recent poor run of games for the Warriors, who are now in jeopardy of dropping to the third seed in the conference. Not having Draymond Green has been rough on them and in that Sunday choke job, they also didn't have Klay Thompson. Thompson should be back in this one and that'll add both outside scoring and defense to the Warriors squad—something they could've used against Dallas on Sunday when they were outscored 13-33 in the fourth.
clocked in @futurefitapp || Road Reps pic.twitter.com/bLfYcUsbb4

— Golden State Warriors (@warriors) March 2, 2022

As for the Mavericks, their pesky defense has given them a new identity, from the offensive heavy Rick Carlisle era. Luka Doncic continues to be an offensive machine, but other guys have tightened their defense and the offseason pickup of Reggie Bullock is looking like a steal. He's helped the Mavs' defense, meanwhile his former team the New York Knicks are nowhere close to the defensive team they were last season. The Mavericks will hope they don't have to rely on a massive fourth quarter to beat a Warriors team that's given them some troubles before this season (prior to that final 12 minutes of Sunday). Having home court advantage will be great for the Mavericks, as they'll look to continue to expose a Warriors defense that has taken a hit without Green. That being said, with Thompson being back in the fold, the Warriors should be able to put up a little more of a fight than they did at the end of the Mavs game and in their following game against the Minnesota Timberwolves (they lost by 15). I'll pick the Warriors to pull out a close one.
The Golden State Warriors are in their second rough stretch of the season, as they've lost six of their last eight. Despite the horrible stretch, they're still second in the Western Conference, which shows just how far ahead of Memphis they were, who currently sit at third. Steph has continued to play well, but others are struggling just a bit, and not having Draymond Green in the lineup has proven problematic. This is the second time they've taken on the Dallas Mavericks, and in the first meeting, the Warriors shockingly blew a 20-point lead, which should cause them to have some fire about them as they come into this one.
On the other side of things, Dallas has just been rolling right along as one of the hottest teams in the NBA. They've won eight of their last ten, and Luka Doncic has been playing out of his mind. In fact, they've actually gotten better since trading Kristaps Porzingis, which has come as a surprise to quite a few people. The come from behind win over this same Warriors team should give them confidence coming into this matchup, and with it being at home in Dallas, I'm going to take Dallas to continue the hot streak and win a close one, keeping Golden State's struggles continuing for at least one more game.
The final game on Thursday in the NBA will see the Los Angeles Lakers take on the Los Angeles Clippers, in what is set to be another exciting chapter in the battle of Los Anageles. The Lakers have lost six of their last seven, including their last three games in a row. Whereas, despite all the injuries, the Clippers are currently on a four game winning streak, which brings their season record to 33-31.
Both Los Angeles teams were in action on Tuesday night, but two different results. The Clippers traveled to Houston and took down the Rockets by a score of 113-100 on the back of Ivica Zubac. The Rockets had no answer for the 5th year big man, who dropped 22 points and 12 rebounds on 8-12 shooting. The Lakers meanwhile, we're at home losing to Dallas 104-109. They got down big in the first half, but rallied back to take the lead before running out of gas down the stretch. It was a spirited effort for the short handed and struggling Lakers, and they'll look to build on that game and carry some of that fight into this Thursday matchup with their crosstown rivals.
The Clippers have won seven straight in their series with the Lakers and despite the two teams heading in opposite directions recently, they sit right next to each other in the Western Conference standings. Clippers head coach Ty Lue's dominance over LeBron and company can't be ignored though, and it's impossible to confidently pick the Lakers in any game right now. The Clippers are the better team and in better form so I like them in this game.
The last two times these in-town rivals have faced off, both games have come down to a one possession difference—with both going in the Clippers favor. The Clippers and Lakers last faced off on Friday, with the Clippers winning 105-102 after seven players scored in double digits. The Lakers have deeply missed Anthony Davis, who went down with his second long-term injury in the last two months before the All-Star break. Even though LeBron James is still putting up exceptional numbers, he can't do it all at 37-years-old. While he's kept the Lakers in games, he's looked gassed come the fourth quarter. With inconsistent play from Russell Westbrook, Carmelo Anthony, and more big scorers, the Lakers have been a mess lately, but will hope they can finally get to the team they share Crypto.Com Arena with.
"He has the confidence that he has been here and done that."

Paul George on Brandon Boston Jr.'s work ethic.

Click to watch the full feature. ⬇️

— LA Clippers (@LAClippers) March 3, 2022

The Clippers have been incredibly impressive this season. Despite major injuries to their stars, this team has continued to play cohesive basketball, with every player able to score in the double digits on any given night. They're currently the conference's eight seed, with the Lakers sitting right behind them at ninth. Even though the Lakers are struggling, the Clippers won't want to give a LeBron James team any chance at catching up with them. Expect them to be locked in and ready to show that, in 2022, Los Angeles is a Clippers town.
This edition of the Los Angeles showdown should be a fun one, as both teams are struggling. The Lakers are struggling because well, in all honesty, they're just bad, while the Clippers seem to be struggling this year, at least compared to preseason expectations, more due to injuries than anything else. Both of these teams are trying to sneak into the postseason through the play-in tournament, and this could be a huge game that plays a part in how the standings look toward the end of the year. As for this matchup, I'm going to take the Clips though, for a few reasons.
Number one is the fact that, with Kawhi Leonard and Paul George being out, they've had to rely on a "by committee" approach, instead of relying on one player, and I think that's had a really positive impact on this team. The other reason is exactly the opposite, as the fact is that the Lakers are basically a one-man show this year behind LeBron. He's played extremely well, but with Russell Westbrook and Carmelo Anthony being inconsistent, and Anthony Davis to spend occasional time out with injuries, he's having to do it all, and at this point I just don't think he can. Give me the Clippers in this one, a game that ends up being close, but eventually LeBron comes up just short as he tries to carry his Lakers.
If you are looking for more news, information and predictions, head over to our NBA hub page for all your basketball needs!
*Odds and spreads correct at time of publication, courtesy of FanDuel.