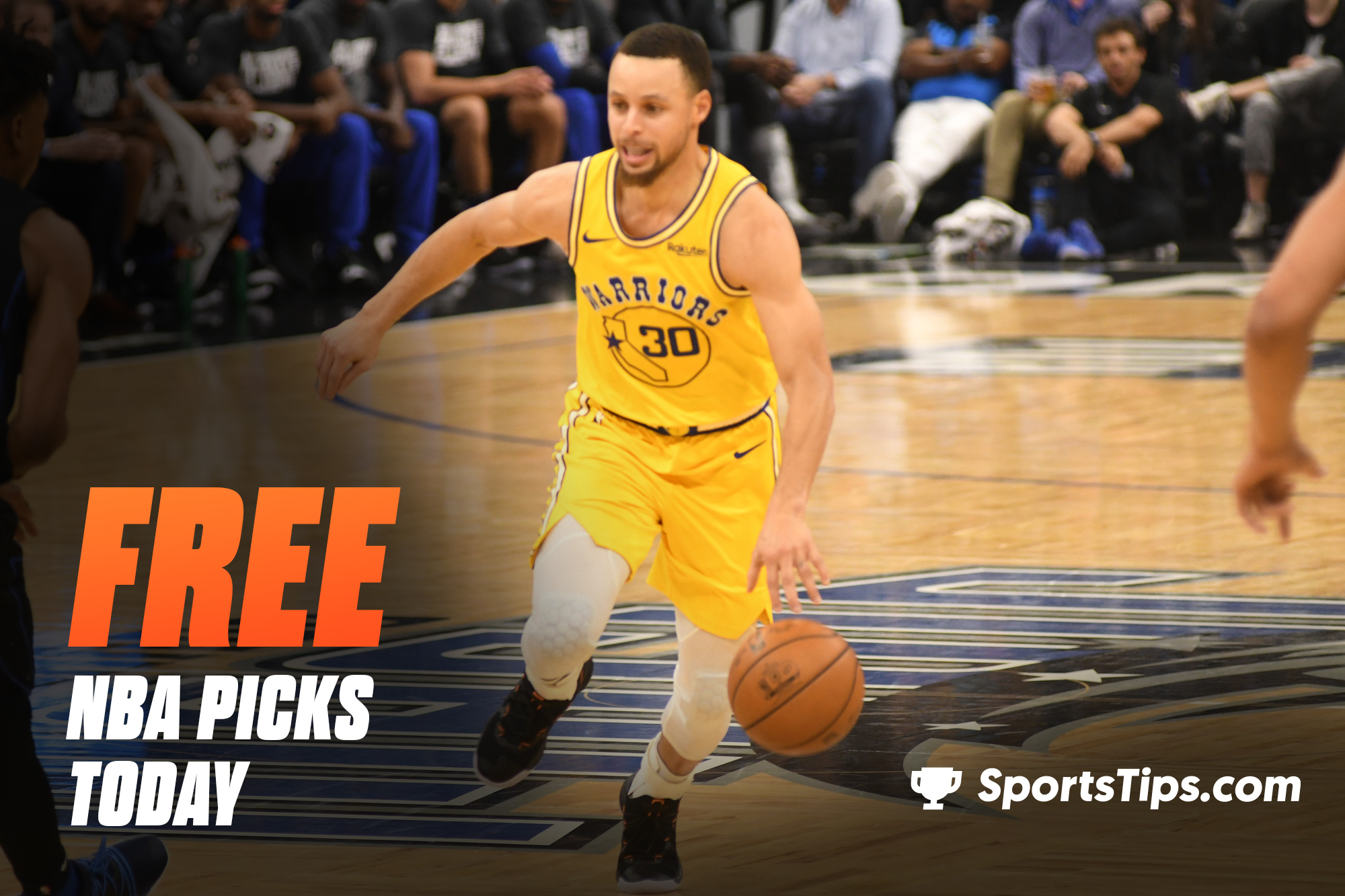 A massive night last night with our FREE NBA picks hitting over 60% across our 36 picks from all 12 NBA games. There are another four games tonight meaning we have four games with a detailed analysis and 12 bets!
The Lakers lost their first road game of the season but can they bounce back against Detroit? The Clippers need to figure things out themselves as Paul George and Kawhi Leonard have both entered the COVID-19 health and safety protocols, but can they beat the Heat without them?
We have all of the answers below in our free NBA picks.
Two teams with completely different form lines meeting up in Houston tonight, and we are sticking with the inform home team. After losing the first two games with Victor Oladipo in the line, the Rockets have gone on to win three straight heading into this one while the Blazers are just 1-2 since losing CJ McCollum.
Despite 26 points, six rebounds and 10 assists from Damian Lillard plus three other Portland players scoring 22+, they weren't able to defeat the Thunder on their home floor. Anfernee Simons had 26 off the bench while Gary Trent Jr and Carmelo Anthony both had 22 but the Blazers couldn't recover from a 24-34 quarter time deficit.
John Wall (24 PTS) helped lift the Rockets to a win last night 🚀 pic.twitter.com/KqjTCZMr8D

— NBA TV (@NBATV) January 27, 2021
Houston on the other hand just beat Washington and their point guard from last season, Russell Westbrook, by 19 points despite Bradley Beal scoring 33. John Wall had 24 and five assists against his former club while Eric Gordon, off the bench, and Victor Oladipo both had 20. Christian Wood has missed each of the Rockets' three straight wins but will be back for this contest and it will be interesting to see how he shares the minutes with DeMarcus Cousins who has had back to back double doubles, including 19, 11 and five steals against the Wizards.
Look for both Wood and Cousins to have big games against Portland as Enes Kanter, their starting center, is terrible defensively. Houston seems to have found their rhythm and are just playing better basketball at the moment. While McCollum is out, Lillard and the Blazers are going to find it tough.
NBA Pick – Houston Rockets (-140)
NBA Spread – Houston Rockets -2.5 (-115)
Game Totals Pick – Over 228.5 (-110)
A couple of teams struggling with players missing due to COVID-19 health and safety protocols, Miami will be without Jimmy Butler for what seems to be the 100th game in a row while the bigger story is that Paul George and Kawhi Leonard will miss their second straight game because of it.
The Clippers' pair were late scratchings for their clash with Atlanta on Tuesday and it resulted in their seven game winning streak being broken. Reggie Jackson led seven players in double figures with 20 points, seven rebounds and eight assists but ultimately it wasn't enough. LA only managed 99 points for the game and lost the second half by 14, showing their lack of depth behind their two superstars.


Miami suffered a loss last time out as well, 82-10, at the hand of Denver last night. The Heat could only manage 12 first quarter points and despite a 32-16 third quarter, the Nuggets put them away late, losing the last quarter by 18. Kendrick Nunn had 17 points while Bam Adebayo had 15, seven boards and six assists but you are never going to be winning with just 82 points. This marks the third time from their last four games that Miami has failed to score over 85 points and with Butler out, as well as Tyler Herro, their offense doesn't look like being able to compete any time soon.
Both sides are undermanned and missing their main two offensive weapons but while their losses are bigger, the Clippers have more depth than the Heat do and should be able to get the job done, especially since the Heat are on the second night of a back to back.
NBA Pick – Los Angeles Clippers (+170)
NBA Spread – Los Angeles Clippers +4.5 (-110)
Game Totals Pick – Under 216.5 (-110)
The Los Angeles Lakers finally lost their first road game of the year. A last second shot by Tobias Harris was the dagger that ended their 10 game road winning streak, but they have a perfect opportunity to bounce back against a struggling Detroit side.
After beating the Sixers, who didn't have Joel Embiid, the Pistons turned in an ordinary effort against the lowly Cavs, losing the second half by 17 and the game by 15. Jerami Grant had 26 points while Mason Plumlee had 15 points and 12 boards but the issue was on the other end, allowing Cleveland to score 122 points, including 68 in the second half.
Lakers come all the way back with a 13-0 spurt in the 4th to take the lead with 11 seconds left, but Tobias Harris wins it for Philly, 107-106, to snap LAL's unbeaten road streak. LeBron 34p 6r 6a; AD 23p 8r 2a 2b; Schroder 16p 4a; Caruso 10p. Lakers shot 16-for-25 on FTs.

— Dave McMenamin (@mcten) January 28, 2021
They'll need to do a much better job against the Lakers who have won each of the four games following their previous four losses. LA prides themselves on not losing two in a row and you can believe that they will come out hard against the Pistons.
LeBron James had 34 points, six rebounds and six assists while Anthony Davis had 23 points, eight rebounds and two blocks, but the former only had 12 points on 3/9 shooting in the second half while the latter shot just 5/10 from the free throw line. Montrezl Harrell was held scoreless while Kyle Kuzma had just three points and we don't see such low score lines happening again from the bench.
The Lakers are going to win this one, it is just a matter of how much they will win by.
NBA Pick – Los Angeles Lakers (-320)
NBA Spread – Los Angeles Lakers -10.5 (-110)
Game Totals Pick – Under 220.5 (-110)
The Phoenix Suns have now won just one of their last six games after a 97-102 loss to the Thunder and now host Pacific Division rivals, Golden State, who have picked up two nice wins over a very shorthanded Minnesota side.
The Warriors got over the line by 12 points last night but never really looked like losing after being up by 20 points at the final break. James Wiseman has embraced his move to the bench and led the game in scoring with 25 points, along with six boards and two blocks. Kelly Oubre Jr had one of his best games of the season with 20, nine boards, three assists and two steals while Steph Curry was just the fifth highest scorer for Golden State.
This full team performance is going to be vital for the Warriors on their push towards the playoffs, but Curry may need more than 16 tonight if they are able to overcome Chris Paul and the Suns.
Devin Booker missed his second straight game with a hamstring injury, but he is a chance to return tonight. His absence allowed Paul to step up, however it may have been too little too late. After just five first half points with the Suns losing at halftime, Paul dropped 27 in the second half to give his side a chance but they just weren't able to close the gap.
If Booker comes back, it completely changes everything for Phoenix who relies on his scoring threat, but we still like them against the Warriors. Paul and Curry have a competitive rivalry that dates back to when Paul was still in Los Angeles and they always bring the best out in each other.
With that being said, Mikal Bridges should be able to do a number on Curry and we are expecting more of the Phoenix role players to have some influence on the offensive end.
NBA Pick – Phoenix Suns (-120)
NBA Spread – Phoenix Suns -1.5 (-110)
Game Totals Pick – Under 221.5 (-110)
If you need more news, information and predictions, head over to our NBA hub page for all your basketball needs.
*Odds and spreads correct at time of publication, courtesy of Bet365.