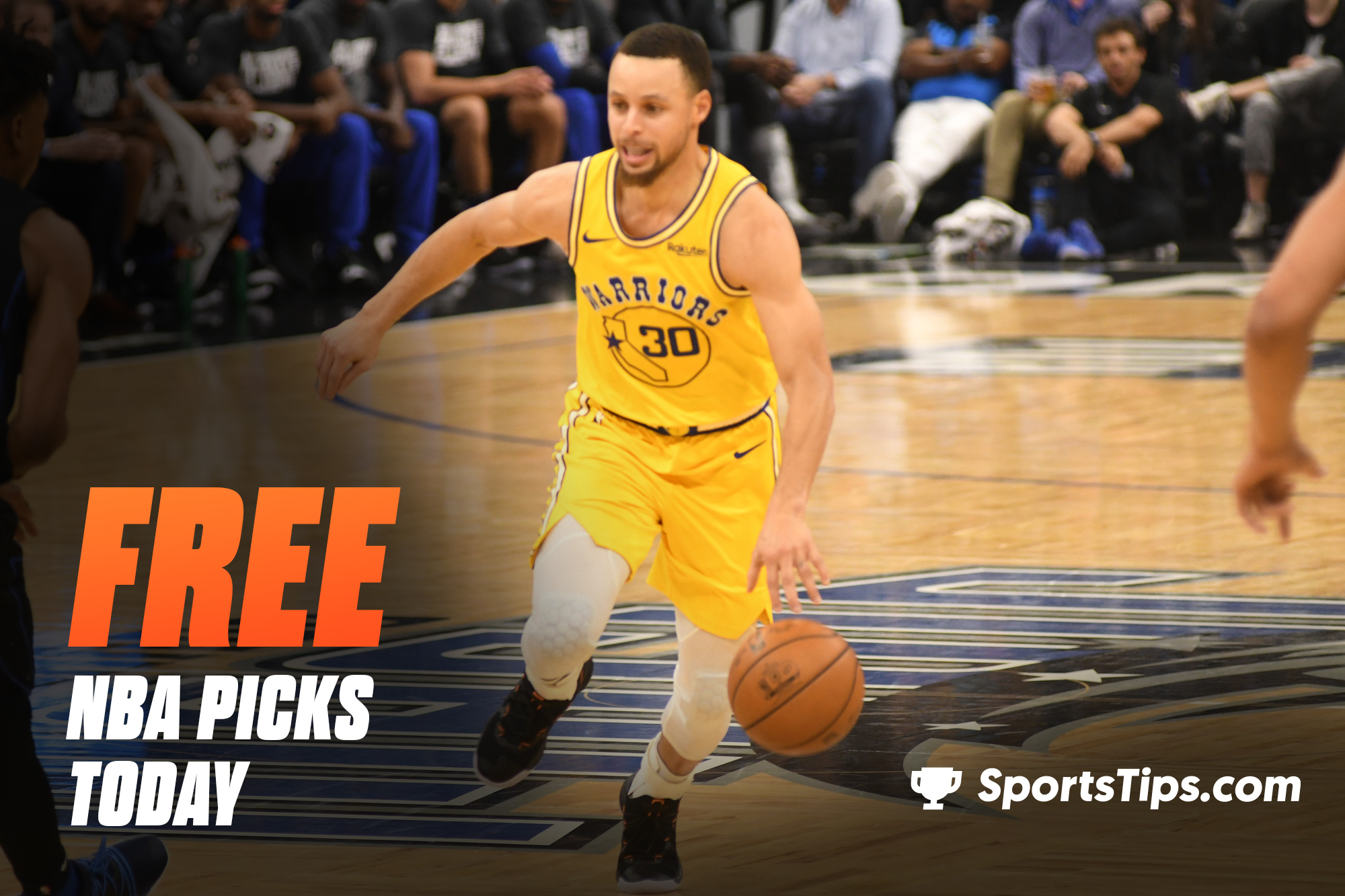 A light five game night and our free NBA picks have 15 bets ready for you tonight! We have been having a very positive week and we are all over these games tonight.
The highlight of the night is a big clash between Golden State and Denver, with both sides starting off the season slower than expected and a big win here would mean everything to both clubs.
We have the winner of that and the other four games in our free NBA picks below.
What a contest between these two sides on Tuesday. A 137-134 overtime thriller between two sides that were missing most of their regular rotations, and both sides will be under similar circumstances for this one as well.
Miami were without Jimmy Butler, Bam Adebayo and Goran Dragic amongst others, but Tyler Herro controlled the team, going off for 34 points, seven boards and four assists, while Duncan Robinson played almost 46 minutes for his 26 points while hitting six threes. All five starters, including Gabe Vincent and Precious Achiuwa, played over 35 minutes, so it will be interesting to see how they go in this one.
Ben Simmons returned from a two game absence due to a knee injury to dish out 12 assists in the win, but the star of the show was Joel Embiid. The big man and one of the MVP front runners from the early stages of the season dropped 45 points on 70% shooting, along with 16 rebounds and five steals. Danny Green had his best game as a Sixer with 29 points, 10 boards, six assists, two steals and two blocks in almost 50 minutes of game time.
The Sixers had more rebounds and assists while having less turnovers than the Heat and they could be getting Tobias Harris back as well. Miami's outs are now getting too much to be able to be competitive, especially with Philly getting closer to full strength.
NBA Pick – Philadelphia 76ers (-650)
NBA Spread – Philadelphia 76ers -11 (-110)
Game Totals Pick – Under 220.5 (-110)
18 Pts – 12 Reb – 10 Ast

OH YOU GOTTA LOVE IT pic.twitter.com/2dRkbbs2wD

— Toronto Raptors (@Raptors) January 12, 2021
It was too good to be true for Charlotte, with their four game winning streak being snapped by an undermanned Dallas side. They have to get straight back on the horse, travelling down to Tampa Bay tonight to take on the Raptors.
Toronto still has the second worst record in the league with just two wins from 10 games, going 1-3 on their four game west coast road trip. Their last two games have seen two heartbreaking one point losses, to the Warriors and most recently the Blazers. Toronto entered the last quarter with a 10 point lead and looked in a great spot to win their third game but gave up 36 fourth quarter points.
Pascal Siakam had his first career triple double, but had just four points in the last quarter and saw their lead dwindle away. To make things worse for Siakim, it was his second straight game of missing a potential game winning jump shot.
The Raptors have a very good chance to turn things around when the Hornets roll into their temporary home on the second night of a back-to-back. Charlotte got smashed by Dallas who were missing multiple key players, and it happened right from the start.
Charlotte went down 32-16 after the first quarter and could never keep up. Gordon Hayward, who had been scoring with ease lately, could only manage 16 points before going down with a hip strain. He did travel to Tampa Bay with the team and is a game-time decision for this one, but he is more unlikely than likely.
Toronto have been so close their last two and with Charlotte on a quick backup with their best scoring option going down, the Raptors should be able to get over the top in this one.
NBA Pick – Toronto Raptors (-320)
NBA Spread – Toronto Raptors -8 (-110)
Game Totals Pick – Under 221.5 (-110)
Well, what a 48 hours the Houston Rockets have had. After calling out his teammates after their second straight loss to the Lakers on Tuesday night, and then multiple Houston players calling him out straight back, James Harden was finally traded. He is heading to the Brooklyn Nets in a multi-team deal and the Rockets get a package of multiple players and picks, headlined by Victor Oladipo from the Indiana Pacers, in return.
While he won't be able to play in this one, the Rockets seem like they will come out with a point to prove now that the thorn in their side has been removed. Christian Wood continues to have his breakout season and has become favorite for Most Improved Player, averaging 22.6 points and 9.5 boards for the season. The big issue for Houston is while both Harden and Oladipo won't be playing while the trade is processed, John Wall will also miss due to knee soreness.
Back-to-back game-high performances from @lonniewalker_4 🔥

24 PTS | 3 REB | 2 AST pic.twitter.com/kPv60VSx0j

— San Antonio Spurs (@spurs) January 13, 2021
San Antonio on the other hand has played their last two games without DeMar DeRozan and most recently picked up a win over Oklahoma City, who had previously won three straight. Lonnie Walker stepped up with 24 points while both LaMarcus Aldridge and Dejounte Murray had good all around games in the win. Aldridge had a 13 point double-double with two blocks and Murray had 16 points, five rebounds and seven assists.
The Spurs controlled the entire game and will be looking to do more of the same against a shorthanded Houston side. With no Wall and Harden, they are going to have to go deep into the guard rotation against San Antonio, who has a very good defensive backcourt.
The Spurs are actually 1-3 at home compared to 5-2 on the road, but the Rockets are 0-3 on the road and that doesn't look like changing given their absences.
NBA Pick – San Antonio Spurs (-250)
NBA Spread – San Antonio Spurs -6 (-110)
Game Totals Pick – Under 223.5 (-110)
The Golden State Warriors head over to Denver after a seven game home stand where they went 4-3, but most recently lost to the Indiana Pacers by nine points. The Nuggets on the other hand return from a three game east coast trip where they won their first two games before falling to the Nets by six on Tuesday.
Denver got out to a great start against Brooklyn, getting up by 16 points at half time. It was all downhill from there as the Nets tied it up heading into the last quarter. Nikola Jokic once again led the way with 23 points, eight boards, 11 assists and a massive seven steals. Jamal Murray and Will Barton both scored 20+ points but the Nuggets weren't able to overcome 34 points and 13 assists from Kevin Durant.
The Warriors had a very similar story, getting an early nine point lead and even went into the last quarter with a four point lead. Things were tied up with under three minutes remaining but Golden State were outscored 5-14 in the final three minutes. Andrew Wiggins was the lead scorer with 22 points and seven rebounds while Draymond Green led the team in assists with 10.
Both are coming off disappointing losses, but Denver seems to be better poised to get back on the winner's list. Jokic has been playing at an MVP level while any of the Nuggets' young guards can put up bulk points as a second option. Denver is just 2-4 at home, but we are backing them in to get the win here.
NBA Pick – Denver Nuggets (-205)
NBA Spread – Golden State Warriors +5 (-110)
Game Totals Pick – Over 228.5 (-110)
The Indiana Pacers continue their west coast road trip in Portland, who had a very close six point win in Sacramento last night. The big story for this game is that after trade rumours surrounding Victor Oladipo for nearly a near year, the Pacers finally moved him as part of the multi team James Harden Trade. They get Caris LeVert back in the trade, but he won't be available to play for Indiana tonight.
The Pacers come into this one with a top four seed in the East and can really consolidate that with a win over Portland, whose victory over Sacramento was their fourth straight and has them back up amongst the elite in the West.
Dame (40 PTS & 13 AST) balled out in Portland's win! ⌚️ pic.twitter.com/Y5VBiZlIcG

— NBA TV (@NBATV) January 14, 2021
Damian Lillard exploded for 40 points while CJ McCollum had 28, with the two combining for 12 threes, 23 assists and just one turnover. Jusuf Nurkic had his best game of the season with 18, 12 boards, two steals and three blocks to help the Blazers complete their second straight come from behind win. Portland gave up 43 first quarter points and went into the last quarter down by five but managed to turn it on when it mattered most.
The Pacers had their own come from behind win against Golden State, getting down by nine points after the first quarter and clawing their way back into it and running over the top late. Myles Turner hit three threes on his way to 22 points, 12 boards, two steals and a massive six blocks, making his claim for defensive player of the year very early on.
The Pacers played against the Warriors without Oladipo and managed to get the win and there is no reason why they shouldn't be able to do the same against Portland. They have good defensive perimeter players to slow down both Lillard and McCollum while Domantas Sabonis and Turner should be able to take advantage inside. We are riding with the road team.
NBA Pick – Indiana Pacers (+116)
NBA Spread – Indiana Pacers +2.5 (-110)
Game Totals Pick – Over 229.5 (-110)
If you are need more news, information and predictions, head over to our NBA hub page for all your basketball needs.
*Odds and spreads correct at time of publication, courtesy of FanDuel.