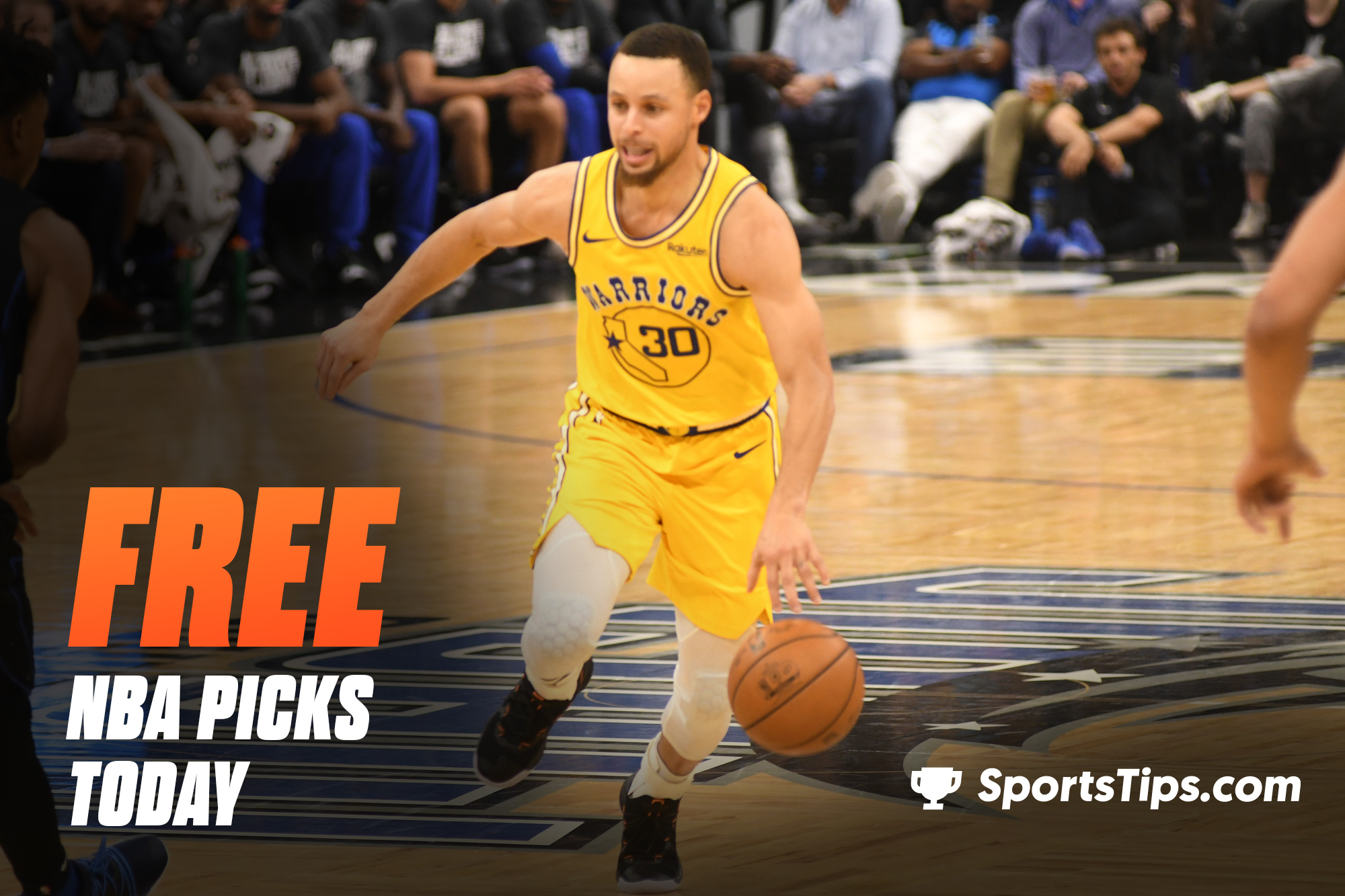 Just five games for a Thursday night and our NBA experts have studied the form to provide you with 15 FREE NBA picks for all of the action.
The headliner is a Western Conference Finals rematch between the Denver Nuggets and the Los Angeles Lakers, with LeBron James and Nikola Jokic sitting one and two in the MVP odds respectively. Who will have the better game and help guide their team to victory? Find out below!
The Atlanta Hawks are fresh off a 116-122 loss to the Mavericks last night and are looking to prevent a third straight loss when they host the Utah Jazz tonight. After having their 11 game winning streak snapped on Sunday, Utah bounced back with a 12 point victory over the Pistons on Tuesday and will be hoping to extend their league leading record in Atlanta.
Donovan Mitchell paced the Jazz with 32 points on 59% shooting while Royce O'Neale continued to put together a very nice season with 12 points, 13 boards and three steals. Utah got out to a 23 point lead at half time and were able to take their foot off the gas late and cruise to the victory, preparing for a tough matchup with the now struggling Hawks.
On Tuesday, the Utah Jazz finished with 16 3-pt FG in a win vs the Pistons.

It was their 11th straight game with at least 15 3-pt FGM, breaking the record previously shared with the 2019 Rockets pic.twitter.com/EOQ3Creyon

— ESPN Stats & Info (@ESPNStatsInfo) February 3, 2021
Atlanta has now lost three of their last four games and after leading by three at half time last night, they threw the ball away and gave up their lead. John Collins had his best game of the season with 35 points and 12 boards while Kevin Huerter may have had his best as well with 21 points, 10 assists, five rebounds and two steals.
This game seems to be a worry for Atlanta who are now just 5-5 from their last 10, sitting in sixth place in the East but just 1.5 games from 11th. Utah on the other hand are playing incredible team basketball and should find this matchup too easy on the start of a three game road trip.
NBA Pick – Utah Jazz (-525)
NBA Spread – Utah Jazz -7.5 (-110)
Total Points Pick – Under 224 (-110)
The team on the other side of Atlanta's loss, the Dallas Mavericks, will look to get a second win in as many nights when they host the Golden State Warriors. That win snapped a six game skid for Dallas while Golden State lost just their fifth home game of the season and are now on the road where they are just 3-5.
Steph Curry had a monster night with 38 points, 11 boards, eight assists and three steals but his lack of help was on show against the Celtics as all four other starters combined to shoot just 35.9%. Despite leading by leading by 11 after the first quarter, Golden State lost the last three and weren't able to keep up with Boston.
The Warriors will need their role players to step up against the Mavericks who had a full team performance in last night's six point win. Luka Doncic had 27 points, 14 assists, eight rebounds and two steals but five other players scored at least 12. Kristaps Porzingis put up a 24 point double double while Tim Hardaway Jr enjoyed his green light role off the bench with 22 points on 5/10 from deep.
This is the first of a two game mini series between these two sides so we expect both to come out hard from the jump, but with Dallas playing the way they did last night, especially now they are fully healthy, we expect them to get the win at home.
NBA Pick – Dallas Mavericks (-185)
NBA Spread – Golden State Warriors +4.5 (-110)
Total Points Pick – Over 224.5 (-110)
The big question for this one is whether Joel Embiid will play on the second night of a back to back, especially considering he played 34 minutes in the 118-111 win. The Philadelphia 76ers may not need him however as the Portland Trail Blazers have been struggling since losing both Jusuf Nurkic and CJ McCollum
The Blazers have played seven games since McCollum went down, going a respectable 3-4, however they have gone 0-3 against teams with a winning record. Their most recent game was against the struggling Wizards and Portland took advantage.
coming into tonight's game, the Philadelphia 76ers are 17.3 points better (net rating) when Joel Embiid is on the floor as opposed to when he's off.

halftime in Charlotte: Embiid is +27

— Rob Perez (@WorldWideWob) February 4, 2021
Damian Lillard led six Blazers in double figures with 32 points and eight assists while Gary Trent Jr continued to enjoy his increased role with 26 points on 7-9 shooting from behind the arc, three rebounds, three assists and two steals.
Last night Embiid had his sixth game with at least 30 points and 10 rebounds, with the Sixers going 6-0 in those games. The Sixers had to overcome a donut night from Seth Curry but with Tobias Harris putting up 26 points and Danny Green contributing 16 points with four threes and two steals, they managed to get a big early lead over Charlotte and hold it.
The Sixers are just 1-4 in games that Embiid doesn't play and he is more likely to sit than not, but we still like Philly to get the job done against the depleted Blazers at home, especially given they are 10-1 there.
NBA Pick – Philadelphia 76ers (-525)
NBA Spread – Portland Trail Blazers +10 (-110)
Total Points Pick – Under 227.5 (-110)
Both these sides are coming off losses that ended, at the time, league leading winning streaks. The Houston Rockets lost their first game from their last seven games last night against OKC and have to back it up tonight against the Memphis Grizzlies, whose seven game streak got snapped by Indiana on Tuesday.
While it is no excuse, Memphis was on the second night of a back to back and you could tell that they were laboring, losing the first quarter by 10 and facing a 21 point halftime deficit after giving up 71 points. Dillon Brooks put up an efficient 25 points and three steals in the poor team effort while Desmond Bane enjoyed some more playing time in the blowout with 16 and five assists.
Giving up 134 points won't work, especially against a Houston side that scored 136 of their own just three nights ago, and has the best defense in the league over the last 2 weeks. John Wall sat out last night's loss as planned rest given it was on the front end of a back to back, but he is expected to return to the lineup for tonight's game.
The Rockets still kept OKC to just 104 points but could only manage 87 of their own. Eric Gordon and Victor Oladipo combined for 41 points and four steals but got no offense from anyone else, especially with Christian Wood only putting up seven shots for the game.
Houston had 21 turnovers and shot a measly 26.1% from deep and we know that they won't put up another performance like that again. With Wall getting the extra night off to prepare for this game, we expect the Rockets to smother the Grizzlies, with Memphis returning to the norm after exceeding expectations from their games so far.
NBA Pick – Houston Rockets (+130)
NBA Spread – Houston Rockets +3 (-110)
Total Points Pick – Under 224 (-110)
A rematch of the Western Conference Finals sees the Denver Nuggets head to Downtown LA to take on the Los Angeles Lakers, which also sees the two frontrunners for the MVP in LeBron James and Nikola Jokic.
Denver comes in on the back of six wins from their last seven games and a three day break since their last game on Sunday, a 128-117 win over Utah. The Nuggets shot a blistering 15/17 from deep in the first half to give themselves a 25 point cushion at the main break. They ended up shooting the three ball at a 64.3% clip, the most of any team this season.
The +440 second favorite for MVP, Jokic, had a career night with 47 points on 65.4% shooting and 4/4 from deep with 12 rebounds, five assists, two steals and a block.
The Lakers have now held their opponent to less than 100 points in 8 games this season, the most such games in the NBA.

Los Angeles has won 31 straight games when holding their opponent to less than 100 points, the 2nd-longest active streak (Bucks, 35 games). pic.twitter.com/cZRXgpqH9N

— ESPN Stats & Info (@ESPNStatsInfo) February 2, 2021
Jokic will look to right some wrongs after averaging just 21 points and seven boards in the 4-1 defeat at the hands of the Lakers, but will have his hands full with Anthony Davis and Montrezl Harrell scoring well for the Lakers over their last seven games, winning their last two and five overall.
Davis had 25 points and three blocks in the Lakers 107-99 win over Atlanta on Monday while Harrell had 19 points and two steals off the bench. LeBron James had his typical all around game with 21 points, seven rebounds, nine assists and two steals, but the big question is how the Lakers will play now that they are back home.
In an unusual disparity between home and away records, LA is 12-2 on the road but just 4-4 at home this season. In a similar regard, Denver is just 5-5 at home but has a very nice 7-3 record on the road. However, the Lakers and James know how to show up for big marquee matchups and with Denver losing their main LeBron stopper in Jerami Grant, as well as being 2-4 when playing as underdogs this season, we like LA to round out the night with a win.
NBA Pick – Los Angeles Lakers (-220)
NBA Spread – Los Angeles Lakers -5 (-110)
Total Points Pick – Under 219.5 (-110)
If you need more news, information and predictions, head over to our NBA hub page for all your basketball needs.
*Odds and spreads correct at time of publication, courtesy of Bet365.