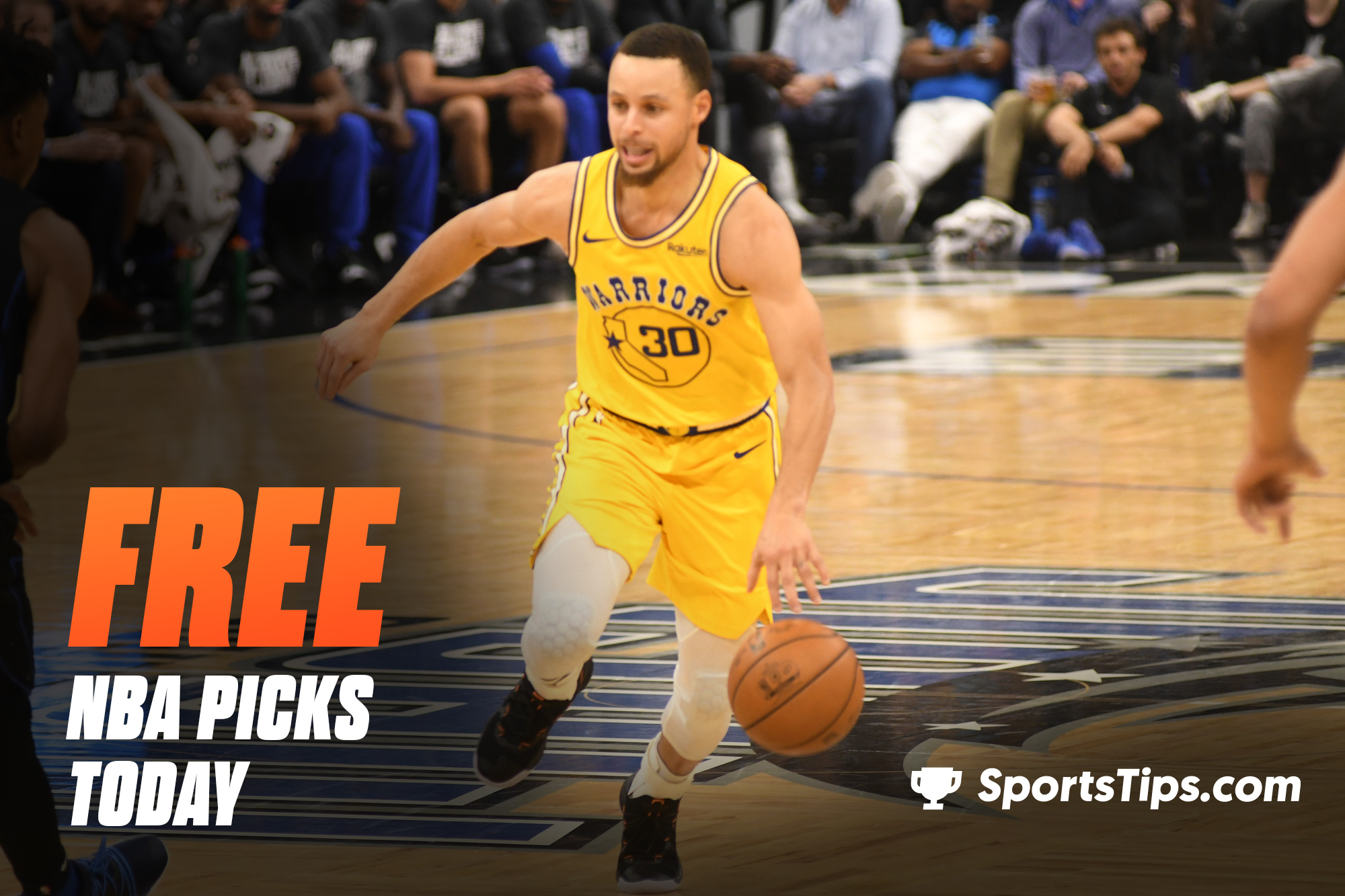 SportsTips' free NBA picks have studied the form and we are confident we will start the new week with a bang! There are eight games tonight and after going over 70% with our money line picks last week, we are ready for more winners!
Can the Knicks turn the tables on the Nets in their second matchup of the season? Who will come out on top when LeBron and the Lakers get on the road against Curry and the Warriors?
We have all of the answers and all of the winners for you below!
The Charlotte Hornets will look to clinch the season series against the Sacramento Kings tonight, hoping for a similar outcome but slightly better performance than their 127-126 come from behind win two weeks ago. The Kings seemed to have the game in the bag, leading by eight points with under a minute left but missed free throws and terrible defense allowed the Hornets to steal it.
Since then the Kings have gone 2-2, scraping over the line against a depleted Lakers side before dominating the helpless Rockets, but most recently, in the first of their six game East coast road trip, Sacramento struggled to keep up in Atlanta. De'Aaron Fox had 32 points, seven rebounds and six assists while Richuan Holmes put up 20 and 12, but the Kings still lost 106-121.
Sacramento will be hoping for a much better defensive performance, as they allow a league worst 120 points per game and are just 6-11 on the road this season. Charlotte will have other ideas though, looking to stay above 0.500 (19-18 record) and continue their push towards a potential home playoff series.
The Charlotte Hornets are 19-18, and the No. 6 Seed in the Eastern Conference. 👀 pic.twitter.com/r9aBL6jxHC

— Hoop Central (@TheHoopCentral) March 14, 2021
The Hornets have won three straight and four of their last five, dating back to that come from behind win in Sacramento. Most recently, LaMelo Ball led Charlotte to a 114-104 win over Toronto, putting up team highs across the board with 23 points, nine rebounds and six assists.
This seems to be a straightforward pick. The Kings play worse on the road, the Hornets play better at home and Charlotte seems to be a much better team this season.
NBA Pick – Charlotte Hornets (-145)
NBA Spread – Charlotte Hornets -2.5 (-110)
Total Points Pick – Over 240 (-110)
We have a rematch of some Saturday night action as the Washington Wizards look to turn things around against the Milwaukee Bucks here tonight. Bradley Beal missed that clash and for the Wizards to only fall 119-125, there is a lot of upside here for Washington.
Milwaukee entered the game just 8-9 on the road but managed to overcome their travelling woes, thanks to a 33 point, 11 rebound and 11 assist triple double from the reigning, two-time MVP and newly crowned All Star game MVP, Giannis Antetokounmpo. However, it was a full team performance as seven other Bucks players scored in double figures.
Giannis wasn't the only one to put up a triple double, with Russell Westbrook taking advantage of Beal being out to put up 42 points, 12 assists and 10 rebounds. And despite 29 points and 11 rebounds from Rui Hachimura, the Wizards didn't have enough firepower to keep up.
With Beal coming back for this one, we are expecting another close one but Milwaukee are a better all around team and should be able to sweep this mini-series in Washington.
NBA Pick – Milwaukee Bucks (-360)
NBA Spread – Washington Wizards +9.5 (-110)
Total Points Pick – Over 238.5 (-110)

The San Antonio Spurs didn't start their road trip off like they would have planned, being swamped by Philadelphia last night. They get an opportunity to get back on track straight away, travelling to Michigan to take on the Detroit Pistons tonight.
Detroit have lost three straight but both games since the break saw their margin get no bigger than five points. That was a surprise in their most recent contest, given they were playing in Brooklyn and managed to keep within five points of them. Jerami Grant led the way with 22 points but their defense is what did it for them, keeping the high scoring Nets to just 100 points.
However, close games don't count as wins and the Pistons are still glued to the bottom of the East. San Antonio meanwhile are in a six team, three game mess in the middle of the Western Conference and needs to be winning games like this, especially following such a disappointing loss last night.
Derrick White and Drew Eubanks top scored for the Spurs with 17 points each, stepping up in the absence of DeMar DeRozan, but without him in the lineup, San Antonio may struggle to win games. White added four blocks and two steals in an incredible performance, but his individual defensive performances weren't enough as the Spurs gave up 134 points to a Philly side that was missing Joel Embiid.
San Antonio is the better side here but with DeRozan out of the lineup, they may find it tough again tonight. However, Detroit struggles to win and seems to play to the level of their competition, so with the Spurs being short handed, the Pistons may play down to that level and allow the Spurs to squeeze out a win.
NBA Pick – San Antonio Spurs (-125)
NBA Spread – Detroit Pistons +3.5 (-110)
Total Points Pick – Under 221.5 (-110)
The second rendition of this season's series of the battle of the boroughs sees the Brooklyn Nets host the New York Knicks. Brooklyn took the first matchup 116-109, with Kevin Durant being the only one of their big three who suited up in that game. He will miss tonight's clash but the Nets still have James Harden and Kyrie Irving to go up against Julius Randle and RJ Barrett tonight.
In the Knicks 119-97 win in Oklahoma City on Saturday afternoon, RJ Barrett scored a career high 32 points while Julius Randle had his second triple double of the season, putting up 26 points, 12 rebounds and 12 assists. The big one for New York was their defense, only allowing 97 points and they still lead the league in points allowed per game.
Birthday boy @landryshamet couldn't miss last night 🔥

3-3 from distance // 5-6 from the field 🎥 pic.twitter.com/4ZI7P2XTxQ

— Brooklyn Nets (@BrooklynNets) March 14, 2021
That will be vital against a Brooklyn side that leads the league in points scored per game, however last time out they managed to win in a low scoring contest, beating the Pistons 100-95. James Harden put up a very full line in the win, contributing 24 points, 10 rebounds, 10 assists, three blocks and two steals while Kyrie Irving had 18 points, five assists and three steals.
Brooklyn's last game was quite lacklustre but they are a much better team than the Knicks, even with Durant out of the lineup and should be too much for New York to handle. First time All Star will have a point to prove against Harden and Irving, but Barrett is too inconsistent and the rest of the team doesn't always show up, especially when on the road.
NBA Pick – Brooklyn Nets (-330)
NBA Spread – Brooklyn Nets -8 (-110)
Total Points Pick – Under 225 (-110)
The Los Angeles Clippers and Dallas Mavericks will face off for the second time this season tonight, with this being the first of a two game set in Dallas. This is a tough one to judge as Dallas seems to have turned things around, winning five of their last six games, while the Clippers have gone 1-4 over their last five with all four losses coming on the road.
Last night saw LA have one of their worst performances of the season, giving up 135 points to the Pelicans in a 20 point loss. Kawhi Leonard posted 23 points and five rebounds but what is seeming to be a trend of late, Paul George underperformed and shot poorly from the field.
Serge Ibaka managed just eight minutes before being sidelined with back tightness, and is just questionable for this clash tonight. His defensive presence is vital for the Clippers' chances of slowing down Kristaps Porzingis and the Mavs.
The seven foot Latvian had 25 points to top score for Dallas in their 116-103 win over Denver on Saturday night while Luka Doncic and Josh Richardson both added at least 20. Doncic added 12 assists in that one while Richardson has found some very nice form on both ends of the floor of late and will help in the effort to slow down LA's two All Star wings.
Dallas took the first meeting, in LA, by 51 points and kept the Clippers to just 73 points for the game. That contest has to stick with LA, and especially following such a poor performance last night, we think that the Clippers will come out with an edge in this one. However, it will be close and there is no surprise that this one is close to a pick 'em.
NBA Pick – Los Angeles Clippers (-120)
NBA Spread – Dallas Mavericks +2 (-110)
Total Points Pick – Over 227.5 (-110)

The Indiana Pacers finish up their three game, post All Star, west coast road trip against the Denver Nuggets tonight. The Pacers will be hoping to pick up a second straight win and finish this mini trip above 0.500, but Denver beat them by 10 points just over a week ago and will want to bounce back from a poor showing against Dallas last time out.
Nikola Jokic continued his fine form with 26 points, 11 assists and eight rebounds while Will Barton and Michael Porter Jr both put up 23 points, but the Nuggets lost 103-116 and you can't help but think that Jamal Murray falling out of form was one of the main reasons. Since returning from the All Star break, the Denver guard has scored 13 points on 5/27 shooting across two games and has been dreadful so far.
He will have to be better against an Indiana side that beat the Suns on Saturday, in Phoenix. Malcolm Brogdon top scored with 25 points while Domantas Sabonis and Doug McDermott both had 22 points. McDermott shot 69.2% off the bench for his 22 while Sabonis added 13 points, 10 assists and four steals in a massive triple double.
The Nuggets actually perform worse at home, 9-8 compared to 13-8 on the road, while the Pacers are just 7-11 at home but an impressive 10-9 when travelling. The Nuggets did beat Indiana by 10 points last time out but now that Indiana is the road team, that actually might be a positive for them. Beating the Suns is some of the best form you can have in the league right now and Indiana should be able to carry it over.
NBA Pick – Indiana Pacers (+175)
NBA Spread – Indiana Pacers +5 (-110)
Total Points Pick – Over 223.5 (-110)
The Memphis Grizzlies and Phoenix Suns will go head to head for the third and final time tonight, with the two sides splitting the previous two, both in Memphis. Phoenix will be looking to bounce back after having their five game winning streak snapped by Indiana last time out while the Grizzlies are looking to snap a streak of their own after losing their last two games.
Memphis were in Oklahoma last night, falling to the Thunder 122-128. This was the most points that Memphis had given up in their last 10 games, since they last played Phoenix. Ja Morant top scored for the Grizz with 22 points and seven assists while Jonas Valanciunas put up a big line with 16 points, 14 rebounds, four assists and two steals.
Things are a lot tougher against a Phoenix side looking to get back on the winners list, especially on the second night of a back to back, especially when they are just 2-3 in those situations previously.
The Phoenix Suns are only 2 games back from the No. 1 Seed in the Western Conference. 😳🔥 pic.twitter.com/hATh8vZ9dB

— Hoop Central (@TheHoopCentral) March 12, 2021
Despite 20 points and seven assists from Devin Booker, 14 points and 12 rebounds from Deandre Ayton and 10 assists and four steals from Chris Paul, the Suns couldn't keep up with the Pacers. The team had 16 turnovers as a whole, six of them from Booker, something that is quite uncommon for the efficient and Phoenix weren't able to overcome that.
While the teams split their previous two matchups, the most recent was a Suns' 31 point win and given that this one is in Phoenix, we have to be leaning that way here. The Suns have the eighth best offensive rating and ninth best defensive rating, and while Memphis' defense comes in at seventh, their offense is just 19th so they may not be able to keep up here.
NBA Pick – Phoenix Suns (-280)
NBA Spread – Phoenix Suns -7 (-110)
Total Points Pick – Over 227 (-110)
The Los Angeles Lakers head up state to take on the Golden State Warriors, with the season series on the line after the pair split their previous matchups, both in LA. The Lakers have actually dominated most of both games between the sides, however in their first matchup the Warriors used a massive second half for a come from behind two point win. However, just over two weeks ago, the Lakers dominated from the jump to win their most recent matchup 117-91.
The big one is that this contest will be a Golden State home game, where they clearly perform better, shown in their 131-119 win over the league-leading Utah Jazz last night. Draymond Green had a very nice triple double with 12 rebounds, 12 assists, 11 points and four steals while Steph Curry led all scorers with 32 points, adding nine assists and five rebounds.
They will both need to be on their A-game, as the Lakers look primed and ready to go in the second half of the season, led by LeBron James. In their 105-100 win against Indiana on Friday, James had 18 points and 10 assists but the game ball went to Kyle Kuzma who had 24 points, 13 rebounds and was the driving force behind the 34-21 last quarter to give LA the win.
This is a classic matchup between two of the league's best players, but we have to stick with the home side here. The Warriors are coming off a massive win last night and will be able to carry the momentum from that one into tonight. On top of that, they are 5-4 when home underdogs and shouldn't be taken lightly.
NBA Pick – Golden State Warriors (+110)
NBA Spread – Golden State Warriors +2.5 (-110)
Total Points Pick – Over 222.5 (-110)
If you need more news, information and predictions, head over to our NBA hub page for all your basketball needs.
*Odds and spreads correct at time of publication, courtesy of Bet365.