After our recent article identifying the top 10 worst contracts in the NBA, it's only fair we flip the coin the other way.
After all, NBA franchise executives are some of the shrewdest financial operators in the sporting world, and occasionally (despite what most fandoms would have you believe) they do make intelligent roster decisions.
Often the best of these choices come from being able to accurately assess the true ability of a player, which enables the organisation to spend money in a way which is properly proportionate to that player's value.
It's hard to understate how important the distinction between a "good" (the player is paid less than or equal to their market value) and a "bad" (the player is paid more than their market value) contract can be. In the myopic realm of basketball, with only 10 players on a court at any one time, one player on a roster can often mean the distinction between a playoff team and one which is destined for the draft lottery.
The law of averages dictates for every John Wall-esque contract abomination, there also has to be a Steph Curry-ish diamond in the rough.
The Curry contract is arguably the most influential single deal in NBA history, and the perfect example of what a "value" NBA contract looks like.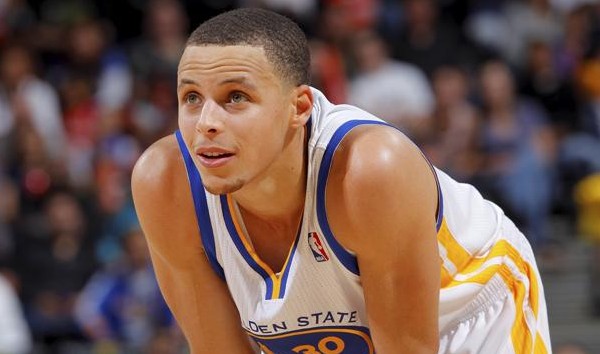 In October 2012, the clearly talented (but to that point injury-prone) point-guard signed a 4 year $44 million rookie contract extension with the Golden State.
The rest, as they say, is history. In 2016/17 (the year after he won his second league MVP award) Curry was costing the Warriors the absurdly low figure of $11,370,786. Consequently, Golden State had the cap room to sign talented free-agent role-players (think Andre Iguodala, Andrew Bogut, Shaun Livingston etc.) to put around a drafted, paid-less-than-market-value core of Curry, Klay Thompson and Draymond Green.
It almost goes without saying that this roster-management strategy resulted in an unprecedented run of sustained success for the Warriors franchise.
During the 4 years of Curry's contract he contributed 59.6 Win Shares, which statistically makes his contract the best value NBA deal of all time. (For reference, the worst value contract of all time by that measure is Kobe Bryant's last deal, for which he was paid $48.5 million over two seasons to contribute -0.2 Win Shares).
With the regular season all wrapped up, and playoffs in full swing, now is the perfect time to take a look at which teams got the most bang for their buck in 2018-19.
Honourable Mentions:
Rookie contracts
There are too many great players still on rookie deals for us to go through all of them. We're not including them in the main list because rookie deals are (for the most part) handed out based on a predetermined scale. Hence there's not a lot of variation, and the real front-office skill comes in re-signing players to rookie extensions after their original deals finish.
But, it's still worth highlighting some of the guys this season who are getting paid a pittance and contributing in major ways:
Devin Booker
2018-19 salary: $3,314,365
Malcolm Brogdon
2018-19 salary: $1,544,951
Derrick White
2018-19 salary: $1,667,160
Landry Shamet
2018-19 salary: $1,703,640
Donovan Mitchell
2018-19 salary: $3,111,480
Jamal Murray
2018-19 salary: $3,499,800
D'Angelo Russell
2018-19 salary: $7,019,698
Royce O'Neal
2018-19 salary: $1,378,242
Pascal Siakam
2018-19 salary: $1,544,951
Demarcus Cousins
2018-19 salary: $5,337,000
While ultimately this season looks like it has ended disastrously for Boogie, it is still unbelievable that the Warriors managed to pick up a player of his calibre for just over $5 million.
People quickly forget that the big man averaged 25 points, 12 rebounds, 5 assists and 1.6 blocks for the Pelicans in 48 games last season prior to tearing his Achilles. Reportedly, New Orleans offered Boogie a two-year $40 million extension in the offseason, which he spurned in a clear bet on rebuilding his body and image over the 2018-19 season.
Unfortunately, the gamble on himself hasn't worked out, after the 6-foot 11 centre tore his quad in Round 1 of the 2019 playoffs. He's unlikely to return this season.
For the Warriors, though, this was a bet always worth making. It cost them almost nothing and could've won them everything.
10. Dwyane Wade
2018-19 salary: $2,393,887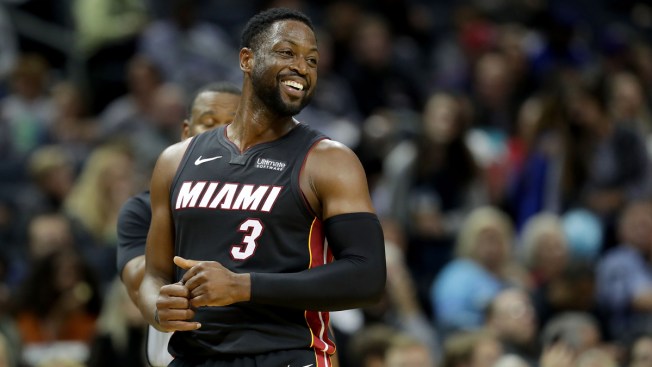 Even though it feels a little counter-intuitive (and perhaps unprecedented) to include a player in his age-37 season in a list of top-value contracts, there's no doubt the stats add up.
Wade signed a one-year veteran minimum contract to return to Miami in the 2018 offseason and, in his final NBA go-around, gave his beloved Heat everything he had.
The 2006 Finals MVP played 72 games this year, averaging 15 points, 4 rebounds, 4 assists in just 26.2 minutes per game.
Importantly, Wade's renowned efficiency was still as high as ever. He shot 43% from the floor, and, remarkably, a career-high 33% from behind the arc.
As the Heat made an gallant (and unsuccessful) late-season playoff push, Wade averaged 18.6 points per game over March and April.
That's amazing input from a guy getting paid just over $2 million, and a far cry from the awful contract Kobe Bryant received to end his career.
We'll miss you, Flash <3
9. Derrick Rose
2018-19 salary: $2,393,887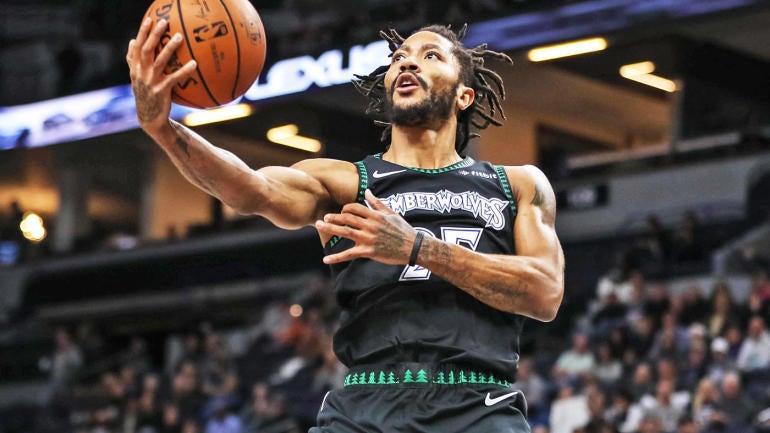 Rose is another example of a former superstar on a minimum contract who is producing at a rate far beyond what his salary indicates he should.
The Windy City Assassin played 51 games this year before succumbing to an elbow injury, averaging 18 points and 4 assists for the Timberwolves, mostly coming off the bench behind Jeff Teague.
It's worth mentioning though that in 13 starts he averaged 21 points and 6 assists. Despite all the injuries and disappointments since the infamous knee injury in 2011, those stats are weirdly not that incomparable to his MVP year in which Rose averaged 25 points and 7.7 assists for the Bulls.
2018-19 was clearly his best season since the injury curse hit in 2011-12, and there's a fair chance the former MVP (who is currently an unrestricted free-agent) will be rewarded with a much larger contract in the offseason.
Again, for a guy on the minimum, Rose has provided the Timberwolves with an outstanding, disproportionate level of production.
8. Enes Kanter
2018-19 salary: $653,556
Right from the outset, it has to be highlighted that Kanter was paid $18,622,513 by the New York Knicks in 2018-19, prior to being waived in early February. It's fair to say that that is not a value contract.
For our purposes, the Portland Trailblazers were able to pick him up off the waiver in early February at a cost of just $653,556 for the remainder of the season.
At the time that looked like a bargain. When Jusuf Nurkic's leg snapped in half on March 27, with the Trailblazers desperately clinging to a high playoff seeding, Kanter suddenly became an all-time level steal.
Since moving into the starting lineup in place of Nurkic, Kanter is averaging over 18 points and 12 rebounds per game for a Portland side in dire need of some interior scoring.
The stats though don't even really tell the full story of how good this pick-up has been for the Blazers.
Kanter offers a legitimate third scoring option behind Damian Lillard and CJ McCollum. In 5 playoff games so far (despite apparently playing with a separated shoulder), he's chipping in 13 points and 10 rebounds per game in almost 30 minutes of playing time. He allows the Blazers flexibility, meaning they're not forced to give big minutes to undersized, offensively-limited big men like Zach Collins or Meyers Leonard.
All while costing them next to nothing. Fantastic signing.
7. Spencer Dinwiddie
2018-19 salary: $1,656,092
In October 2016 Spencer Dinwiddie was waived by the Chicago Bulls. In December of that same year, he signed a 3-year $2.9 million contract with Brooklyn.
To be fair to Dinwiddie, the ignominy of being considered not good enough to play for this current iteration of the Chicago Bulls was probably worse than being paid less than $1 million per year by the Nets.
The 25-year-old guard has recovered from that low-point in a big way this season, averaging 16.8 points and 4.6 assists for the suddenly-competitive Brooklyn franchise, despite playing less minutes per game than in 2017-18.
If it wasn't for the miraculous play of the evergreen Lou Williams, Dinwiddie would probably be the front runner for the 6th Man of the Year award.
After a month of December in which the fifth-year scorer averaged 20 points and 6 assists while shooting 46% from the floor, he was duly rewarded by Brooklyn with a 3-year $34.4 million contract extension which kicks in next season.
It's hard to argue that that amount of money (almost 9 times his current yearly salary) doesn't more accurately reflect Dindwiddie's true worth
6. Brook Lopez
2018-19 salary: $3,382,000
When Brook Lopez's enormous max contract expired at the end of the 2017-18 season, it seemed a fait accompli that he would be re-signed by the Los Angeles Lakers.
Whilst nowhere near his prime 20 & 10 days for the Brooklyn Nets, Lopez was still providing the Lakers with 13 points and a block per game and was his typically impactful self on the defensive end.
Magic Johnson and Rob Palinka decided not to fight to keep him, and he was quickly snapped up by Milwaukee in free agency.
"Splash Mountain" has been a revelation for the Bucks this season. He's shooting a ridiculous 36% on more than 6 three-point attempts per game, whilst also averaging a career-high 2.2 blocks.
His 12.2 points per game is a career-low, but, again, the stats don't tell the true story of Lopez's impact on the team. The Bucks have a +/- of +11.0 with him on the floor, and his new-found three-point shooting coupled with his vaunted interior defense is the perfect foil for probable-MVP Giannis Antentokounmpo.
The Bucks led the league in regular-season wins, and are every chance to go deep in to the playoffs on the back of some excellent offseason signings. Lopez fits their structure perfectly and it's hard to believe that no other team saw the value in his inside/outside game.
Imagine Splash Mountain paired with LeBron James? Scary.
5. JaVale McGee
2018-19 salary: $2,393,887
So, why did the Lakers let Brook Lopez go? Because they were about to sign JaVale McGee.
Remarkably, the decision to sign McGee actually almost ending up making up for how bad the decision was to not shell out the requisite cash for Lopez.
The 31-year-old multiple Shaqtin a Fool MVP had easily the best season of his 11-year NBA journeyman career, averaging a career high in points (12.0) whilst also providing the Lakers with 2.0 blocks (6th best in the league) and 7.5 rebounds in 75 games, mostly as a starter.
On March 22 he had easily the best single game of his career, and one of the greatest single game performances of all time, pouring in 33 points, snatching 20 rebounds and swatting 6 blocks to become just the third player in Lakers franchise history (joining Kareem Abdul-Jabbar and Shaquille O'Neal) to put up such numbers. He also had an incredible 12 offensive boards and became the first Laker since Lamar Odom in 2008 to do so.
The unlikely pairing of McGee and LeBron turned out to be an excellent one; one of the rare offseason Laker signings that was.
In front of our eyes McGee showed his true potential as an effective NBA role-player, and it's likely his next contract will be vastly more expensive than this current one.
4. PJ Tucker
2018-19 salary: $8,349,039
The defensive anchor of a potential Rockets Championship push, P.J. Tucker is arguably the third most important player on Houston's roster.
His offensive stats aren't eye-popping (7.3 points per game, 5.8 rebounds – 1.5 of those on the offensive glass), but it's on defense where Tucker has made his mark. The 33-year-old is able to switch on to any player on the court with relative ease. These stats always have to be taken with a grain of salt, but it's worth noting that the NBA's Second Spectrum shows that Giannis Antentokounmpo is averaging just 10 points on 49.0 possessions per game when matched up on Tucker, Blake Griffin 9 points on 38 possessions and Ben Simmons just 5 points on 31.5 possessions.
That spread of players alone should give a fair indication of Tucker's defensive flexibility. While his defensive rating isn't quite as elite as it's been in previous years (108.8 as compared to 102.7 last year), that may be more of a reflection that Tucker is playing 7 minutes more per game than he was in 2017-18.
For a Houston team which is well aware that its path to the NBA Finals inevitably progresses through Golden State, Tucker is a key weapon in the battle against Kevin Durant, Steph Curry and co. His 6 foot 6 large-framed body means he can battle with Durant in the low post, and his nimbleness and quick feet means he can also step out comfortably to counter Curry and Klay Thompson beyond the arc.
Tucker's shooting from the wing is also just good enough that he can't be ignored (Andre Roberson-style) by opposition defences. He's taking 4.7 threes per game and hitting 37.7% of them.
In a Rockets offense which relies heavily on a driving/dishing James Harden, a reliable defender who can shoot from the corner is a godsend.
3. Kemba Walker
2018-19 salary: $12,000,000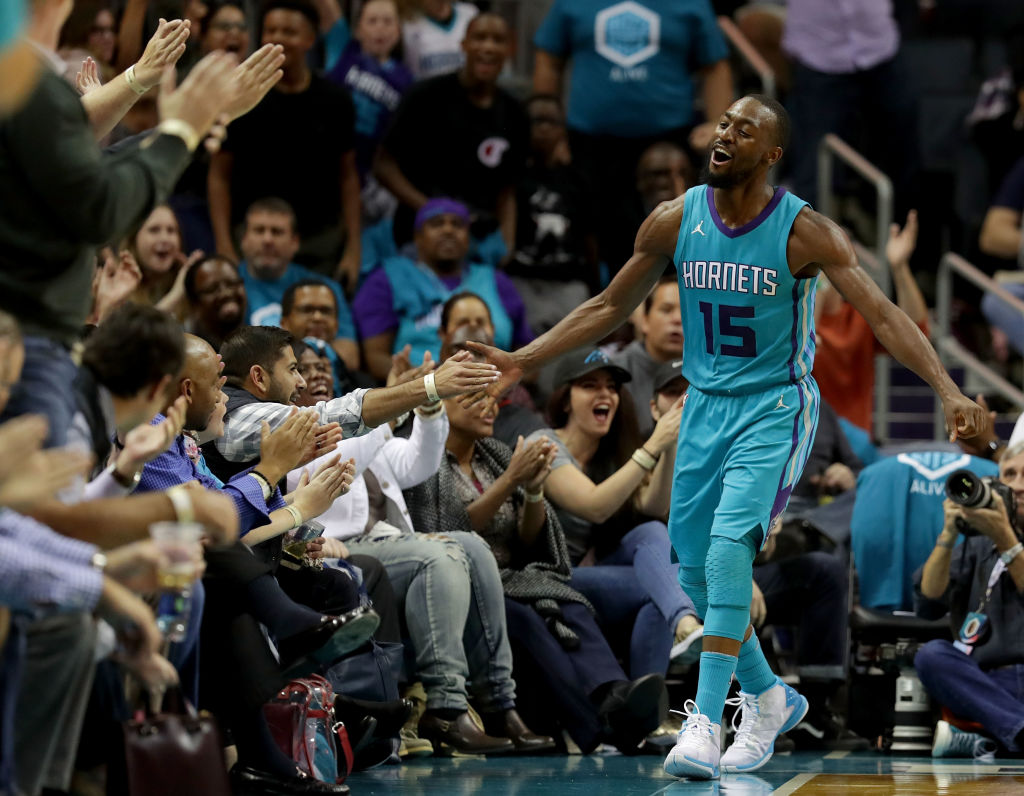 Despite being likely to become one of the richest players in the NBA this offseason, Kemba Walker's current contract is up there with the most cost-effective in the league.
He signed a four-year $48 million extension in 2014 (weirdly similar to Steph Curry's), which makes it all the more galling that Charlotte have failed so miserably in that time to build any semblance of a team around him.
Instead they've decided to chuck vast wads of cash at guys like Nicolas Batum ($24 million this year), Bismack Biyombo ($17 million) and Marvin Williams ($14 million). It's troubling on so many levels that Walker is currently the 6th highest-paid player on Charlotte's below-average roster.
Despite being paid like the 41st best guard in the NBA (true story), Walker's production this year (and really the last 4 years) has been remarkable. He averaged 25.6 points per game in 2018-19 to go along with 6 assists and a steal, and played all 82 games with an average of 34.9 minutes per game.
At times watching the Hornets it genuinely felt like Walker was the only NBA-calibre player on the court for them. He certainly seemed to think so as well, jacking up over 20 shots per game, and hitting 43% of them.
Coming out of contract in this offseason it's hard to see Walker staying with a franchise who have given him so little chance of team success. If he does, the three-time All Star is likely to receive a contract well in excess of $200 million.
Well-deserved.
2. Khris Middleton
2018-19 salary: $13,000,000
Milwaukee have done an unbelievably good job of building a team of quality shooters around their unicorn Giannis Antentokounmpo, and Middleton is the pick of the bunch.
His outside play is the perfect foil for Giannis' outrageous ability to get to the basket, and his defensive presence has improved to the point where he can comfortably take on the best opposition wing – think Jimmy Butler, Jayson Tatum or even Kawhi Leonard.
The NBA's Second Spectrum shows that Leonard is averaging just 12 points on 47.7 possessions per game this season when matched up on Middleton, Kevin Durant 9 points on 42.5 possessions, and Demar Derozan 7 points on 31 possessions.
The three point line, though, is where Middleton's true value shines through. This season he was a first-time All-Star on the back of 18.3 points, 6 rebounds and 4.3 assists coming on 37% three point shooting and 44.1% overall from the floor. He took a career high 6.2 threes per game, played 77 games and finished with a +/- of +9.8.
Middleton's inconsistent play can polarise Bucks fans from time to time, but there's no doubting his status as one of the most underpaid players in the NBA. He has a $13 million player option on his contract for next season, but all indications are that the Bucks will be forced to fight to keep him in free agency.
Given Middleton's value to the team, we expect they will try their darndest.
1. Lou Williams
2018-19 salary: $8,000,000
After the 2019 playoffs it feels like the secret is finally properly out.
Lou Williams can. Flat. Out. BALL.
After signing a three-year extension with the Clippers in February of 2018, Sweet Lou has been on a tear of epic proportions. He averaged career-highs in points (22.6), assists (5.3) and minutes (32.8) during the 2017–18 season to lock up his second Sixth Man of the Year award, and has arguably been even better in 2018-19.
This season he became the highest scoring bench player in NBA history, averaged 20 points per game in just 26.6 minutes, increased his career-high in assists (5.4), equalled a career-high in rebounds (3.0) and shot 42.5% from the floor to lead the rebuilding LA franchise to the unlikeliest of postseason berths.
Sweet Lou wasn't done there. His upstart Clippers pushed the all-conquering Warriors to 6 games in Round 1, with Williams averaging 21.7 points and 7.7 assists per game (including a clutch 33 in Game 5 to prolong the series).
He's pushing himself well in to the Hall of Fame conversation, and the ease in which Sweet Lou moves across the basketball court and scores at will makes it conceivable he can keep playing well in to his late 30s.
We are unashamed Williams fans at Sportstips.com, and firmly believe he deserves his status as the most underrated, under-appreciated, underpaid superstar in the NBA.
Got some feedback for us? Have we missed anyone in this list? Is someone too high?
Let us know on Twitter! https://twitter.com/SportsTips_01
Article written and produced by Eddie Dadds