As the 2018/19 NBA season rises towards its (seemingly) inevitable Warriors-Bucks crescendo in June, the defeated challengers will begin looking wistfully to the summer, casting their eyes towards the mythical land of "free agency".
A "free agent" is an NBA player who does not have a current contract. In most cases this means either their contract has expired, was terminated or never existed (e.g. a player who met the qualifications for the NBA draft but was never actually drafted).
But what really is this magical world? What happens when Kevin Durant, Kyrie Irving, Kawhi Leonard, Kemba Walker, Klay Thompson and Jimmy Butler become freely purchasable commodities on the open market in July 2019? Has "loyalty" become a foreign concept? Why would any basketballer in their right mind want to go to the New York Knicks?
Let's find out, as we take a trip down the free agency rabbit-hole in this weekly series of articles.
In previous weeks we've deep-dived the theory and regulations behind unrestricted free-agency, restricted free-agency, the salary-cap exceptions and the luxury tax.
What all that leads to, logically, is to a discussion of how those rules and principles apply in the real-life NBA.
So, let's check out what's going on behind the scenes with the top-five best available free-agents going in to the 2019 offseason!
1. Kevin Durant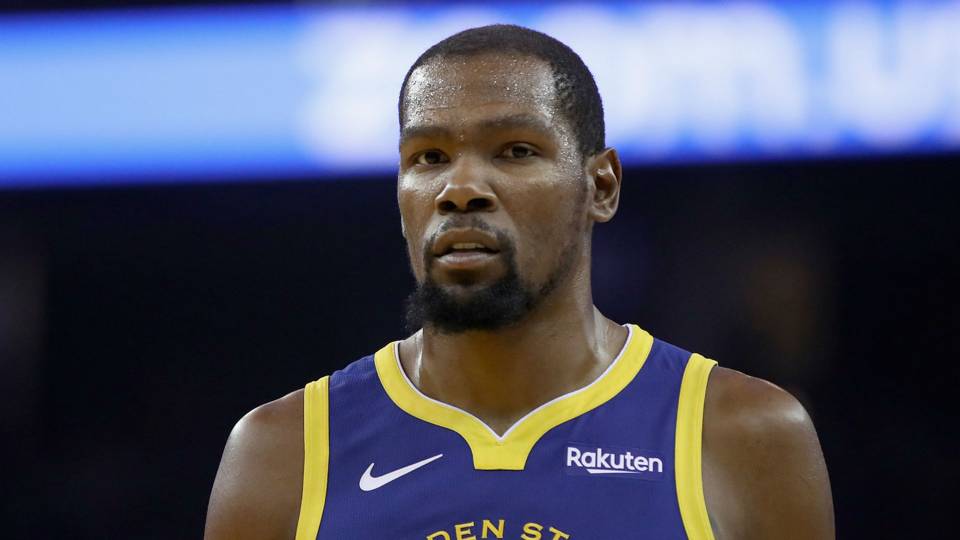 At this point it's fairly hard to argue with the argument that Durant is the best, most proven, two-way basketball-player in the world. He's coming off back-to-back Finals MVPs, and has a league MVP already in his back pocket.
In July 2018 KD signed a two-year, $61.5 million contract with the Golden State Warriors with a player option for the second year. All signs currently are pointing to him declining the option over this offseason, and becoming a fully unrestricted free agent.
Durant's resume clearly will make him the most sought-after free agent for this offseason, and in fact where he chooses may dictate where several other dominoes end up falling.
Undoubtedly it's the New York Knicks who appear best-placed to land Durant. Rumours around Durant's planned move to New York have been swirling for the last 12 months. The Knicks also have more than enough cap-space to allow them to sign two max contracts, as making some shrewd decisions (i.e. ditching DeAndre Jordan) would give them up to $74.6 million to play with.
Interestingly, Golden State will gain Bird rights over Durant at the end of this season, which means they can offer him significantly more than the contract he's on currently. The Warriors will be able to put a contract in front of Durant worth as much as a $221 million over five years. No other team can sign Durant to more than four years.
In the end, whether Durant becomes a free-agent will be entirely up to him. Does he want more money and a longer deal, or does he want a change from the Bay Area? We'll find out in July, in what could be a move that will shape the NBA for years to come.
2. Kawhi Leonard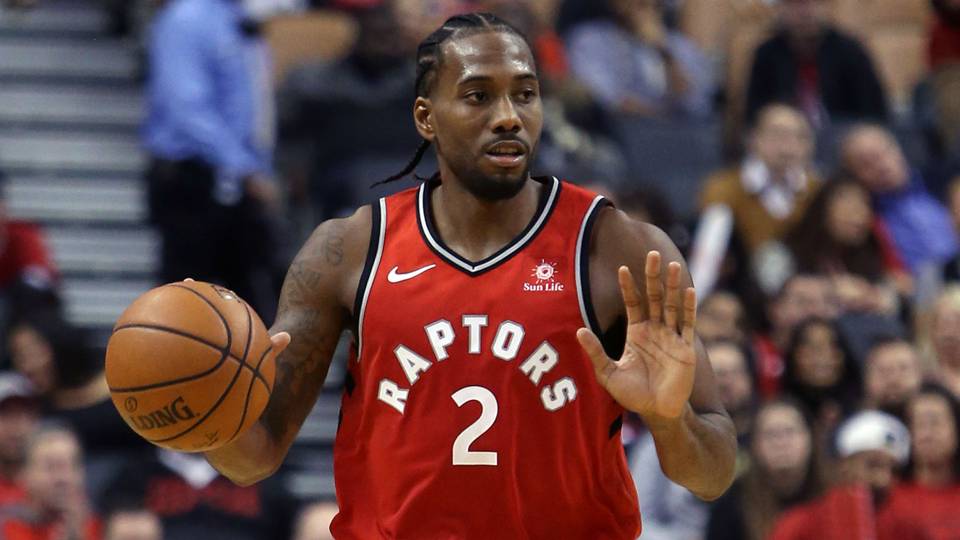 If fit (which is a big "if") and committed (which is an even bigger one), Leonard is undoubtedly one of the top 5 two-way players in the NBA. He already has one Finals MVP in his collection, and is a perennial chance to win a league MVP.
Kawhi signed a 5 year $94.3 million max contract with San Antonio in July 2015. He was subsequently traded to the Raptors prior to this season, who gave up Demar Derozan for him, despite knowing Leonard had an option built in to his contract for the 2019-20 season.
Whether Leonard will decline his option seems a fait accompli. Undoubtedly, he's worth more on the open market than the $21,329,750 Toronto would be paying him next year. That means it's unlikely (bordering on impossible) that he won't decline the option, and that leaves him with two choices; either sign a long-term contract extension with Toronto (foregoing free agency) or sign long-term somewhere else as a free-agent.
By trading for Leonard, the Raptors have effectively bet on themselves to make a long playoff-run this year and convince Leonard to sign long-term in free agency.
As Kawhi's Bird rights were traded with him (and like Kevin Durant) if he chooses to stay the Raptors can offer Kawhi more money and years than anyone else; potentially a five-year contract extension worth around $190 million.
All signs currently though point to Kawhi becoming a free-agent and signing elsewhere, most likely a big-market team like the LA Clippers. According to Adrian Wojnarowski "Home and L.A. has been the focus for Kawhi Leonard through all of this."
The Clippers will have almost $60 million in cap space, which would be more than enough to sign Kawhi to a four-year max level deal (up to $141 million). Leonard already walked away from almost $30 million extra by demanding an exit from the Spurs, who could have offered him five years and $219 million at the end of this season, so on face value it appears money isn't his major concern.
We'd be betting on Kawhi exploring all of his options in July. If the Raptors make the Finals though, then who knows?
3. Kyrie Irving
Irving is likely in the top three most offensively skilled guards in the league, which makes him a target for all teams in the hunt for a championship.
Irving is currently on a 5 year $94.3 million max deal he initially signed with Cleveland back in the summer of 2014. That deal has an option built in to it for next season, which means Kyrie can enter free-agency unrestricted at the end of this year should he wish.
Back at the start of this year it seemed a sure thing that Kyrie would be re-signing with Boston, telling fans "If you guys will have me back, I plan on re-signing here next year." However, in early February he back-flipped completely, stating that he didn't "owe anyone sh*t" and telling everyone to wait until July.
It's a sure thing that Kyrie will decline his option with the Celtics, as that 5th year would only be netting him $21,329,750 on his current contract. Boston (with Irving's Bird rights in hand) would be able to offer him a five-year $188 million deal should he decline the option. Other teams can only offer up to four years.
Irving may just be one of the dominoes triggered by Durant's impending move. Should KD move to the Knicks (who have enough space to offer two max deals), Irving may be the missing piece in New York.
Conversely, if the Celtics are able to pry Anthony Davis away from the Pelicans, that may just be enough to convince Irving to stay. Or, maybe Irving wants to reunite with LeBron James in LA?
Again, this decision from Irving will depend on his attitude; does he want long-term, big-money, big-market security with the Celtics, or a change in scenery?
4. Klay Thompson
Although he's one of the best shooters in the history of the NBA, it remains to be seen whether Klay has the offensive creativity which would allow him to run his own team.
Klay signed a 4 year $69 million rookie extension with the Warriors in 2014, which means at the end of this year he'll become a fully unrestricted free-agent.
This is another one of those dominoes which may end up relying on the decision of Kevin Durant. Most of the current chatter around Thompson is indicating he will re-sign with the Warriors, and Klay himself has indicated his interest in remaining a Warrior for the remainder of his career.
That said, it's likely there will be a bunch of teams (the Lakers at the top of that list) who will be throwing a bunch of money Thompson's way.
Importantly for the Warriors, any money they pay Klay will count as luxury tax. This is due to their ability to sign him under the Bird exception and the possibility that they'll also be forking out enormous amounts of cash to keep Kevin Durant. This (as we've discussed previously), despite being a huge hit, is not really an issue for the Warriors, who have money coming out of every orifice.
That said, if Thompson were to re-sign with the Warriors he'd be eligible for a five-year deal starting at 30% of the salary cap, which would leave the Warriors on the hook for around $190 million. That doesn't even take in to consideration what the contract would actually end up costing the Warriors in luxury tax. Is a jump-shooting, elite perimeter defender really worth that money?
Other teams can offer Klay as much as $140.8 million over four years. That feels much closer to his true value.
The likelihood is that Klay will have to choose between taking a slight pay-cut to stay at Golden State (perhaps the first-year at $30 million rather than the $35 million he's entitled to ask for) or signing elsewhere for a max deal starting at $32 million for the first year.
This might end up being a difference of just a couple of million dollars. At the moment, all signs point to Klay re-signing with the Warriors. After-all, who cares about a few million dollars when you can play in the NBA Finals every year?
5. Kemba Walker
Kemba Walker is the Hornets' franchise leader in total points, 3-pointers, free throws, most 3-pointers made in a single game (10), most 50-point games (2), most 40-point games (11), most 30-point games (55), and most 20-point games (193).
On any other team, he would be hailed as one of the league's premier superstars. As it is currently, he's stuck on a middling Eastern conference team in a small market with almost 0 chance of winning a championship in the next few years.
In 2014 Walker signed a 4 year $48 million rookie extension with the Hornets. Yep, you read that right – in 2018/19 Kemba will be making just $12 million. He's averaging 25 points and 6 assists this season and is arguably one of the top 5 guards in the NBA. The Hornets have had the chance to find him Walker the help he deserves, but whatever they're doing hasn't worked.
On the open market it looks pretty likely that Walker would command upwards of $140 million over a four year deal. Charlotte can offer him five-years for something potentially around $200 million.
Kemba has been fairly vocal about a desire to stay in Charlotte, but the lure of big-market, potentially successful franchises like the Lakers or Knicks will prove enticing. Both LA and New York have plenty of salary-cap options – the Knicks have the two max slots and the Lakers have one.
Interestingly, it seems the Dallas Mavericks are also highly interested in Kemba. Dallas have more than $50 million in cap space to work with, which would be more than enough to sign Walker to a max deal and improve their roster in other ways as well.
Our gut-feeling with Kemba is that an offer of around $200 million from the Hornets would be enough to keep him. Although, with Kemba turning 29 in May, it's difficult to see him being worth quite that much money in reality.
Whether Charlotte would or should offer it to him is worthy of a whole other article. It would hamstring them in to a situation where they financially won't be able to find him the help he needs to win a championship, so is it worth banking that cap space and finding another superstar? We'll find out in July.
Next week:
We've had a look at who the top free-agents are, but who are the teams most likely to be able to sign them?
Which franchises have the most cap-space, and how will they use it?
We'll find out next week!