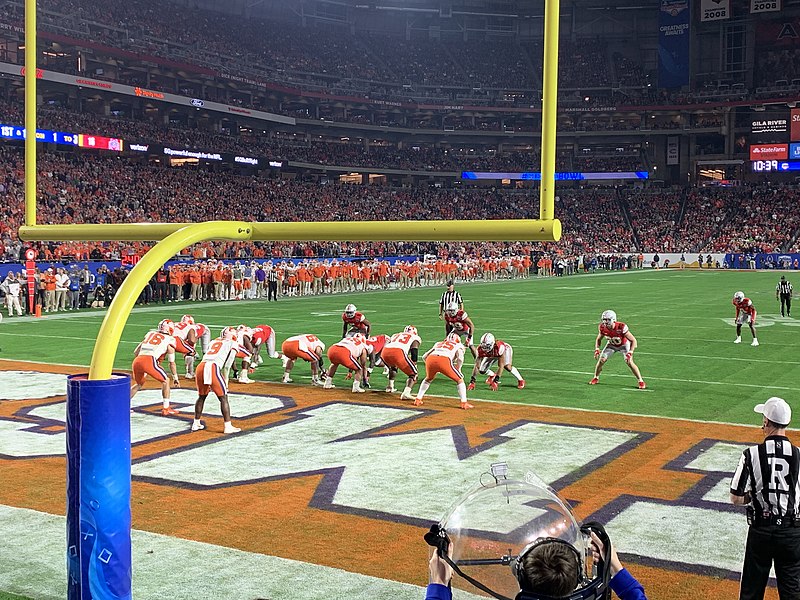 With the Big 10 college football season now underway, we have finally been given the chance to assess each and every contender for the 2021 NCAA National Football Championship.
Here's who we like based on what we've seen so far:
1. Clemson (6-0)
National Championship Odds: +140
Clemson have set such a precedent for themselves that this weekend's 26-point victory over Syracuse was considered a poor performance. Admittedly, the Tigers did not play as well as they would have liked against the 1-4 Syracuse team. However, Clemson still led by double digits at each of the main breaks. The Tigers cannot afford lapses like that as the schedule gets tougher.
Player in focus: Trevor Lawrence, QB, Junior
Heisman Trophy Odds: -110
#1 Pick in the 2021 NFL Draft Odds: -550
Amid a talented quarterback draft class, Trevor Lawrence currently sits as the consensus best player in college football. His most recent performance against Syracuse was his worst for the season, throwing the first pick six of his career and averaging only 6.7 yards per attempt. However, Lawrence still completed 27 of 43 passes for 289 yards with two touchdowns, so referring to this as a 'bad game' largely speaks to how much of a talent he is.
2. Alabama (5-0)
National Championship Odds: +140
Despite losing wide receiver Jaylen Waddle to a season ending ankle injury, the Crimson Tide advanced to a 5-0 record after a 31 point victory against Tennessee. Waddle's injury is a huge loss for Alabama's championship chances, however it also provides a great opportunity for John Metchie (151 yards vs Tennessee) and Slade Bolden (94 yards vs Tennessee) to step up and continue to build on their great early season form.
Player in focus: Mac Jones, QB, Junior
Heisman Trophy Odds: +500
#1 Pick in the 2021 NFL Draft Odds: N/A
After losing his best receiver on the weekend, Mac Jones still managed to complete 25 of 31 passes for 387 yards against Tennessee. Jones already has three 400+ yard games to his name this season and was only 13 yards off his fourth against Tennessee. If Jones can keep up his excellent level play without Waddle, both his Heisman resume and his draft stock will improve.
3. Ohio State (1-0)
National Championship Odds: +200
We finally got our first look at the Buckeyes in 2020 and they did not disappoint, defeating Nebraska 52-17 in their first match of the season. With a talented quarterback and receiving corps, Ohio State sits comfortably as the second favourite for the National Championship. However in a shortened Big 10 season, wins are going to be more important than ever. The Buckeyes ability to defend against the run is something they will need to improve on, allowing Nebraska 5.2 yards per carry in their 35 point victory.
Player in focus: Justin Fields, QB, Junior
Heisman Trophy Odds: +250
#1 Pick in the 2021 NFL Draft Odds: +750
Now that the Big 10 in underway, Justin Fields is back in the Heisman Trophy / Number 1 draft pick conversation. Fields threw for 276 yards and two touchdowns at a staggering 95.2 completion percentage (20/21). Fields also led the team in carries (15) and accumulated the second most rushing yards (54) while also running in a touchdown of his own. Despite his shortened season, there is no doubt that Fields is talented enough to have a huge year with the Buckeyes.
NCAAF Championship Odds:
Clemson (+140)
Ohio State (+200)
Alabama (+350)
Georgia (+1300)
Florida (+2300)
Michigan (+3500)
Notre Dame (+4000)
Wisconsin (+5000)
Texas A&M (+5000)
Penn State (+8000)
*Odds correct at the time of publishing.
Are you interested in finding out more on the latest season of college football? Then make sure you visit our college football page, we've got all the details you need!
Image: Blervis