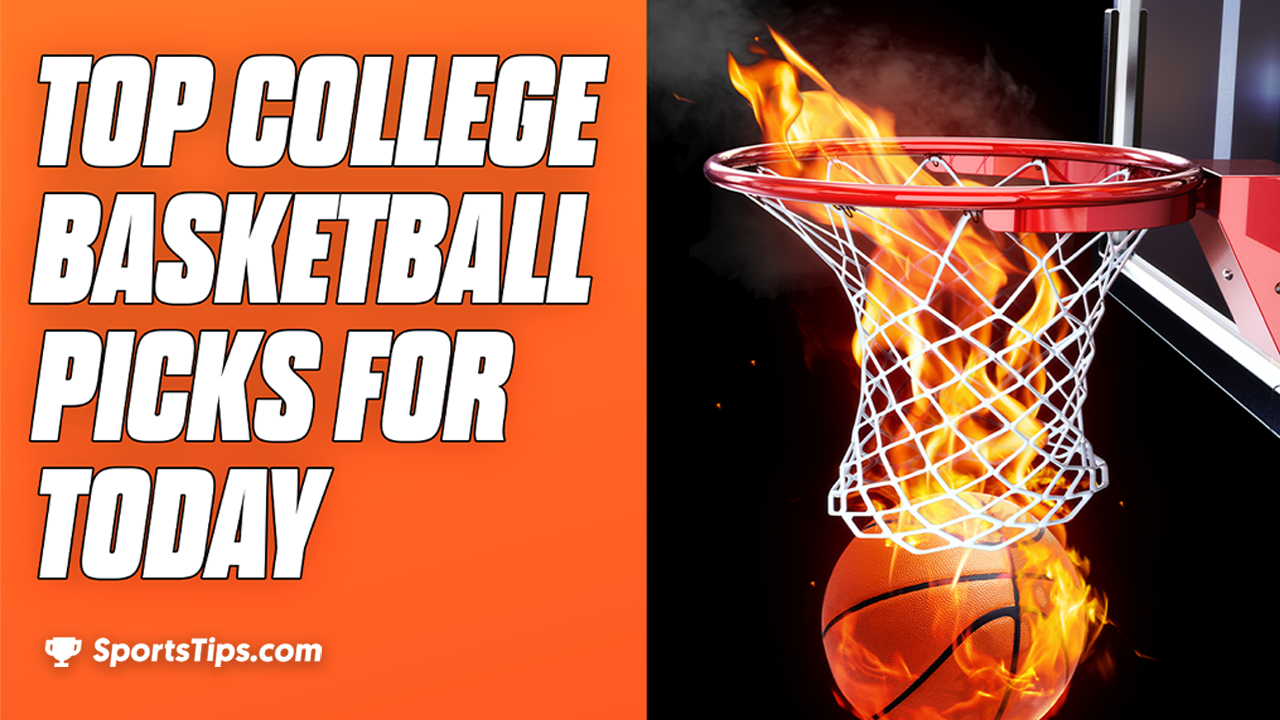 Houston vs East Carolina
The #5 Houston Cougars look unstoppable, and the clash against the East Carolina Pirates should be just another day in the office for Kelvin Sampson's boys. They are on an eight-game winning streak following a 70-48 dismantling off the SMU Mustangs last Sunday, while four of their previous six wins came by 21 or more points.
On the other side, the East Carolina Pirates are winless in five straight outings, coming off a 77-68 home loss to Tulsa. They are sitting bottom of the American Athletic Conference, while the Cougars comfortably lead the pack three games ahead of their closest rivals.
ICYMI…

#🖐️ in both national polls this week#ForTheCity x #GoCoogs pic.twitter.com/cpzToIsGwx

— Houston Men's Hoops 🏀 🐾 (@UHCougarMBK) February 2, 2021

The Pirates score only 99.7 points per 100 possessions (212th in the country), so they'll have a mountain to climb against one of the best defensive teams in the country. The Cougars allow 86.0 points per 100 possessions (1st) on 36.2% shooting from the field (also 1st) and 24.8% from beyond the arc (2nd).
Houston is 6-0 ATS in its last six games overall and 4-1 ATS in its previous five road contests, while East Carolina is 1-8 ATS in its last nine tilts overall. Also, the Cougars have won nine straight games against East Carolina, going 6-2-1 ATS in the process. Houston is 13-5-2 ATS in its last 20 encounters with East Carolina.
College basketball pick – Houston by 12.
South Carolina vs Florida
The #22 Florida Gators just entered the AP Top 25 Poll for the first time this season thanks to their excellent form over the last two weeks. During that span, the Gators recorded four straight victories including a couple of huge wins over #6 Tennessee 75-49 and #11 West Virginia 85-80 last time out.
The Gators overcame a five-point halftime deficit at WVU Coliseum, dropping 48 second-half points on the Mountaineers. They went 8-for-17 from downtown and made 48.1% of their field goals, while Colin Castleton and Noah Locke combined for 40 points and 12 rebounds.
𝚂 𝙷 𝙰 𝚁 𝙿 𝚂 𝙷 𝙾 𝙾 𝚃 𝙴 𝚁 🎯@_NoahLocke x #GatorsHoop pic.twitter.com/vifJlCalGg

— Florida Gators Men's Basketball (@GatorsMBK) January 31, 2021

While Florida has improved a lot, South Carolina has struggled mightily over the last two weeks. The Gamecocks have dropped four of their previous five contests, allowing 80-plus points in four of those five games. They are 4-7 ATS in the last 11 outings and 1-4 ATS in the previous five showings away from home.
Interestingly, the Gators have won two of their last three matchups with the Gamecocks, covering twice in the process, while they are 9-4 SU and only 2-11 ATS over the previous 13 home encounters with South Carolina.
Wednesday's clash seems like a perfect chance for the Gators to improve their ATS record. If you like betting on the totals, grab the over, as both Florida and South Carolina love to play at a fast pace, especially the Gamecocks who average 73.5 possessions per 40 minutes (15th). South Carolina's last seven road games went in the over, as well as eight of Florida's previous 11 games overall.

College basketball pick – Florida by 8.
LSU vs Alabama
The Tigers and Crimson Tide already met each other this season, and Alabama humiliated LSU as a 1-point road underdog, 105-75, just two weeks ago. The Tide rolled over the Tigers thanks to a tremendous offensive performance and a whopping 23 triples out of 43 attempts.
Alabama finished the game with 55.9% shooting from the field while holding the Tigers on 37.8%. John Petty Jr. led the way with 24 points on a ridiculous 8-for-10 shooting from beyond the arc, while Joshua Primo added 22 points on 6-for-8 from downtown.
All 23 of @AlabamaMBB's record-setting threes 🐘♨️ pic.twitter.com/SUqqJV1cmP

— SEC Network (@SECNetwork) January 20, 2021

LSU has the sixth-best offensive rating in the nation, posting 117.8 points per 100 possessions, but the Tigers have been a disaster defensively thus far, allowing 100.5 points in a return (144th). They love to play at a fast pace, recording 70.6 possessions per 40 minutes, and that won't help against this Alabama team that plays at the ninth-fastest pace in the country (74.1).
The Tide are scoring 113.6 points per 100 possessions (21st) while yielding only 88.9 in a return (7th). We're looking for another strong performance by Alabama that just wrapped up a ten-game win streak with a 66-61 defeat at #24 Oklahoma.
On the other side, LSU has lost three of its last four games and is coming off a 76-71 home defeat to Texas Tech. Bama is 7-3 SU and ATS in its last ten matchups with LSU.
College basketball pick – Alabama by 7.
Virginia Tech vs Pittsburgh
Virginia Tech has dominated Pittsburgh over the last few years. The Hokies are 5-0 SU and 3-1-1 ATS in their previous five meetings with the Panthers. The bookies consider them as firm favorites to tally another victory over Pittsburgh, as the Hokies are No. 16 in this week's AP Top 25 Poll after five wins in their last six outings.
Last Saturday, the Hokies pulled off an upset against #8 Virginia, overcoming a 10-point deficit and thrashing off the Cavaliers 65-51 as 5-point home underdogs. They held Virginia scoreless for seven minutes and clinched the victory with a 19-0 run.
After turning in two double-doubles last week, Keve is @accmbb Player of the Week 🙌#StoneByStone | #Hokies 🦃 pic.twitter.com/Z6jkLuFq0L

— Virginia Tech Men's Basketball (@HokiesMBB) February 1, 2021

The Hokies are 8-3 ATS over their last 11 games overall, leaning on their stout defense that surrenders 91.6 points per 100 possessions this season (22nd in the nation). If they continue with a strong defensive performance, the Hokies should beat Pittsburgh once more and cover along the way.
The Panthers have dropped three straight games and are coming off a heavy 84-58 defeat to Notre Dame. They are 4-8 ATS over the last 12 outings on the home court. Pitt's scoring just 105.5 points per 100 possessions (100th) on 42.3% shooting from the field (259th) and 32.1% from beyond the 3-point line (236th).

College basketball pick – Virginia Tech by 3.
Kentucky vs Missouri
The SEC showdown between Kentucky and #18 Missouri was postponed from Tuesday's slate due to the rising COVID-19 concerns within the Wildcats program. Kentucky canceled Saturday's game against Texas, so it's still unknown if this game will be played at all.
Our game at @MizzouHoops, which was previously scheduled for Tuesday at 9 p.m. ET, has been rescheduled for Wednesday at 7 p.m. ET. The game will be televised on ESPN2. https://t.co/seazAQvjt7

— Kentucky Basketball (@KentuckyMBB) February 1, 2021

The Wildcats could be quite shorthanded, so we're backing the Tigers to dominate here and get revenge for 11 losses in their previous 12 matchups with Kentucky. Mizzou has won four of its last five games and is playing well on both sides of the floor, while Kentucky has dropped four of its previous five contests.
It's fair to say that Kentucky cannot be trusted with five freshmen in its rotation. The Wildcats are 1-4 ATS in their last five outings and 0-3 SU and ATS in their previous three showings on the road. The Tigers are 11-3 SU and 8-6 ATS on the season.
College basketball pick – Missouri by 6.
Villanova vs St. John's
The Big East showdown at Carnesecca Arena in Queens should be a thrilling one even though the #3 Villanova Wildcats are listed as strong 8.5-point road favorites. The St. John's Red Storm are riding a four-game winning streak and are 5-1 SU and 6-0 ATS over their previous six outings.
While Villanova loves to take things slowly, averaging 64.9 possessions per 40 minutes (329th), St. John's prefers a different approach, recording 73.7 possessions per 40 minutes (12th). The Red Storm score 109.9 points per 100 possessions (58th) and surrender 99.1 in a return (120th), but the Wildcats haven't impressed defensively either.
🎥 Win No. 1️⃣1️⃣ pic.twitter.com/dmS9Cpr1So

— Villanova MBB (@NovaMBB) January 31, 2021

Villanova allows 93.5 points per 100 possessions (37th) on 45.4% shooting from the field (262nd) and 36.4% from downtown (298th). The Wildcats will probably score at will here for most of the time, but they will be in trouble if the hosts find their shooting rhythm.
St. John's has won only three of its last 19 encounters with Villanova, but the Red Storm covered the spread in five of their previous six games against the Wildcats. We don't think the hosts will pull off an upset Wednesday night, but they will keep it close with another strong offensive performance.

College basketball pick – St. John's by 10.
Virginia vs NC State
The Virginia Cavaliers fell six spots to No. 14 in the AP Top 25 Poll following a 65-51 defeat at Virginia Tech this past Saturday. They put an end to a seven-game winning streak, while it was the Cavaliers' first defeat in 16 ACC games. Virginia still tops the conference standings, but only half a game ahead of the Hokies.
NC State is way behind in the 11th spot of the ACC table. The Wolfpack are 7-6 on the season and 3-5 in the conference play. They are coming off a 76-73 defeat at Syracuse, tallying the fourth loss in the last five outings.
Game 1⃣5⃣ Preview
🆚 @PackMensBball
📅 Wednesday, Feb. 3
⏰ 9 p.m.
🏟️ @PNCArena
📺 @accnetwork
🔶⚔️🔷 #GoHoos https://t.co/feu7lEiWCl

— Virginia Men's Basketball (@UVAMensHoops) February 2, 2021

That road loss at the Hokies certainly hurts, but the Cavaliers should bounce back immediately. Simply put, they are a much better team than the Wolfpack on both sides of the ball. NC State has struggled defensively a lot, and the Wolfpack's current form is not promising at all.
Virginia is 15-4 SU and 12-7 ATS in its last 19 matchups with NC State. The Cavaliers have covered the spread in four of their last six encounters with the Wolfpack, while their previous nine meetings went in the under.
College basketball pick – Virginia by 7.
Georgetown vs Creighton
Another Big East Conference clash is set at CHI Health Center in Omaha, as the #15 Creighton Bluejays host the Georgetown Hoyas as massive 13.5-point favorites. The Bluejays have dominated the Hoyas over the last few years, winning six of their previous seven encounters. Also, Creighton is 8-2-1 ATS in its previous 11 matchups with Georgetown.
The Hoyas have just put an end to their five-game losing streak, outlasting Providence 73-72 as 4.5-point home dogs. Their last four games were decided by nine or fewer points, so the Hoyas hope they can keep it close against the Bluejays who'll be searching for their fourth straight victory.
Highlights from yesterday's 73-72 comeback victory over Providence with three in double figures and a 47-33 rebounding advantage for the Blue & Gray!

Presented by @MedStarHealth

🎶 "Middle Of It" by @MeekMill #HoyaSaxa pic.twitter.com/w8mLYMLhYi

— Georgetown Hoops (@GeorgetownHoops) January 31, 2021

While Georgetown ranks 113th in offensive efficiency (104.9) and 112th in defensive efficiency (98.7), Creighton has the ninth-best offensive rating (116.1) and the 40th-best defensive rating (93.8). On paper, the Bluejays are a better team and should win this battle, but covering a huge spread might be a problem.
Creighton is only 3-7 ATS in its last ten games overall. Only two of the Bluejays' last eight victories came by 14 or more points, so we're backing the visitors to make this clash interesting to watch.

College basketball pick – Georgetown by 13.
Are you interested in finding out more on the latest season of college basketball? Then make sure you visit our college basketball hub page, we've got all the details you need!