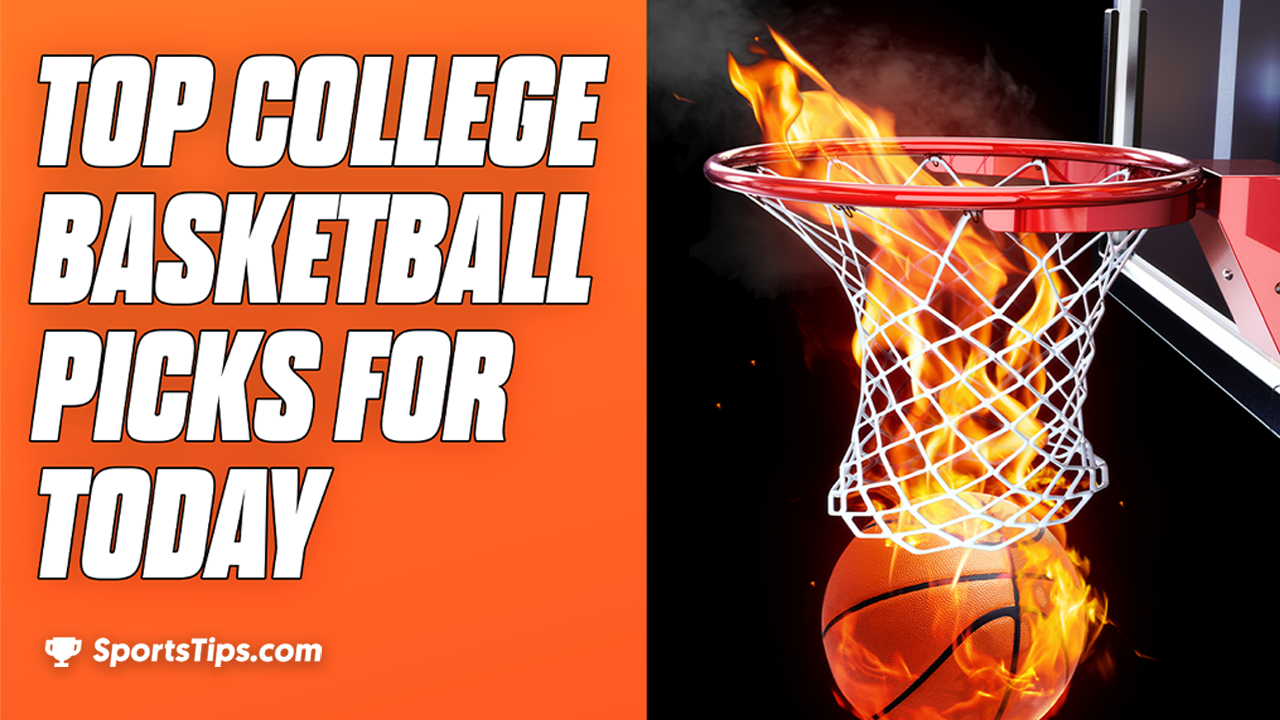 Arizona State v USC
The #17 USC Trojans are rolling on a six-game winning streak and need to extend their terrific run if they want to remain the best team in the Pac-12 Conference. The Trojans are only one game ahead of second-placed UCLA, while the Arizona State Sun Devils sit at the ninth spot of the table, five and a half games behind USC.
The Sun Devils already met the Trojans this season and suffered a 73-64 defeat as 4-point home favorites on January 9. Evan Mobley dominated the Sun Devils in the paint, finishing with 19 points and 13 rebounds, while USC outrebounded Arizona State (50-30) and posted 13 offensive boards.
The Trojans won even though they went just 3-for-22 from downtown. They shot 81.3% from the free-throw line and held the Sun Devils to a poor 33.9% shooting from the field. USC played some tough defense and we're looking for more of the same Wednesday at Galen Center in Los Angeles.
💥Player of the Week💥 presented by @jerseymikes. @evan_mobley7 led @USC_Hoops to a 2-0 record.

The freshman had 6 blocks with a double-double vs. @WSUCougarMBB🐾

➡️ He averaged:

18.5pts, 9reb, 4.5blks, 2ast! pic.twitter.com/GBTikXPlfd

— The Naismith Trophy (@NaismithTrophy) February 15, 2021
The Sun Devils love to play at a very fast pace, recording 73.0 possessions per 40 minutes (13th in the country). However, they score only 107.9 points per 100 possessions and surrender 98.9 in a return (110th).
On the other side, USC owns the 29th-best offensive rating (112.8) and the 10th-best defensive rating (89.4). The Trojans prefer to take things slowly, averaging 67.6 possessions per 40 minutes (211th), so they'll force the Devils into half-court basketball and torture them in the paint.
Look for Evan Mobley (16.6 PPG, 9.0 RPG) and his brother Isaiah Mobley (9.3 PPG, 7.6 RPG) to make the difference against Arizona State. USC is 3-2 SU and 5-0 ATS in its last five encounters with the Sun Devils, while the under has hit in 12 of their previous 13 head-to-head duels.
College Basketball Pick – USC by 11.
Valparaiso v Loyola Chicago
Valparaiso has dropped eight of its last nine games against Loyola Chicago, and the Crusaders will have a mountain to climb Wednesday at Joseph J. Gentile Arena in Chicago when they meet the #22 Ramblers for the second time this season.
Back on January 20, the Ramblers routed the Crusaders as 11.5-point road favorites, 75-39. They shot 53.6% from the field while limiting Valparaiso to 30.6% shooting from the field and 15.0% from beyond the 3-point line. The Ramblers forced 16 turnovers and handed out 19 assists in one of the most dominant displays of the season.
Loyola Chicago has just wrapped up an 11-game winning streak with a 51-50 overtime loss at Drake. The Ramblers are still topping the Missouri Valley Conference, but Drake is just one game behind them. Hereof, we're expecting the Ramblers to bounce back and once more destroy Valparaiso.
#Loyola's 11-game overall winning streak and 7-game road winning streak came to a halt with a 51-50 overtime loss at Drake Sunday afternoon. @camkrutwig totaled 11 points and 14 rebounds.

🗞️➡️ https://t.co/WNIjLemmCB#OnwardLU #MVCHoops pic.twitter.com/9rkjWLwc7h

— Loyola Men's Basketball (@RamblersMBB) February 14, 2021
The Crusaders are 2-5 SU and 3-4 ATS over their last seven games, coming off a 74-60 defeat at Northern Iowa. They score only 97.2 points per 100 possessions (271st in the country) while yielding 101.2 in a return (147th), so the Crusaders will struggle mightily against the Ramblers who surrender the fewest points per 100 possessions in the nation (86.7).
Furthermore, the Ramblers are third in the country in field goal percentage (51.7%) and 38th in offensive efficiency (112.2). They opened as massive favorites for Wednesday's game, but we cannot back the Crusaders, especially not after that heavy loss in their first meeting of the season with Loyola Chicago.
It won't be a surprise if the Ramblers completely shut down Valparaiso and hold the Crusaders below 50 points once more.
College Basketball Pick – Loyola Chicago by 20.
Kansas v Kansas State
The #23 Kansas Jayhawks are back in the AP Top 25 Poll thanks to three straight wins in the previous week, as they outlasted Oklahoma State 78-66 and Iowa State twice, 97-64 and 64-50. They will look to extend the winning streak to four games in the Sunflower Showdown against the lowly Kansas State Wildcats.
At the moment, the Jayhawks are 9-5 in the conference play, sitting at the third spot of the Big 12 standings. The 1-12 Wildcats are way behind at the ninth spot of the table, so it's no strange they opened as 12.5-point home underdogs.
Two weeks ago, the Jayhawks dismantled the Wildcats 74-51 as 18-point home favorites. They are 12-1 SU and 8-4-1 ATS in the last 13 encounters with Kansas State, so we're looking for another comfortable victory by Kansas.
— Kansas Basketball (@KUHoops) February 16, 2021
The Jayhawks have had a lot of ups and downs this term. Still, they've played well recently, while the Wildcats are riding a 12-game losing streak. Although Kansas State is 3-0 ATS in its previous three showings, we highly doubt its chances to keep it close against Kansas.
The Wildcats rank 173rd in the country in points scored per 100 possessions (102.4) and 233rd in points allowed per 100 possessions (105.3). On the other side, the Jayhawks tally 111.7 points per 100 possessions (42nd) and surrender 91.4 in a return (18th).
Kansas should easily win this game. The Jayhawks are 12-0 SU and 8-4 ATS in their last 12 outings as double-digit favorites.
College Basketball Pick – Kansas by 13.
South Carolina v Tennessee
The Southeastern Conference showdown between South Carolina and #19 Tennessee was pushed back from Tuesday night due to the COVID-19 issues within the Vols' program, but we haven't changed our mind when it comes to the final outcome. The Volunteers will win and cover a 9.5-point spread on the home court. Of course, if they take on the Gamecocks at all.
Tennessee has dropped two of its last four games and is coming off a tough 78-65 defeat at the LSU Tigers. The Vols score 109.0 points per 100 possessions (66th) and have some serious offensive problems, but they own the third-best defensive rating in the country, allowing only 87.3 points per 100 possessions.
📊 FINAL STATS 📊

SPRINGER – 21p / 6r / 7a
VESCOVI 13p / 3r
JOHNSON – 10p / 3r
JAMES – 9p / 6r
FULKERSON – 4p / 5r
NKAMHOUA – 4p / 3r
PONS – 3p / 4r
GAINES – 1p

— Tennessee Basketball (@Vol_Hoops) February 13, 2021
The hosts should shut down South Carolina. They rank 38th in opponent field goal percentage (40.2%) and 30th in opponent 3-point percentage (29.9%), while the Gamecocks make 42.5% of their field goals (256th) and 31.2% of their 3-pointers (289th).
The visitors are on a three-game losing streak. They lost to Mississippi State 75-59, #11 Alabama 81-78, and Ole Miss 81-74 at home. The Gamecocks love to play at a very fast pace, posting a whopping 74.2 possessions per 40 minutes, but they are scoring just 106.4 points per 100 possessions (108th).
College Basketball Pick – Tennessee by 10.
Are you interested in finding out more on the latest season of college basketball? Then make sure you visit our college basketball hub page, we've got all the details you need!