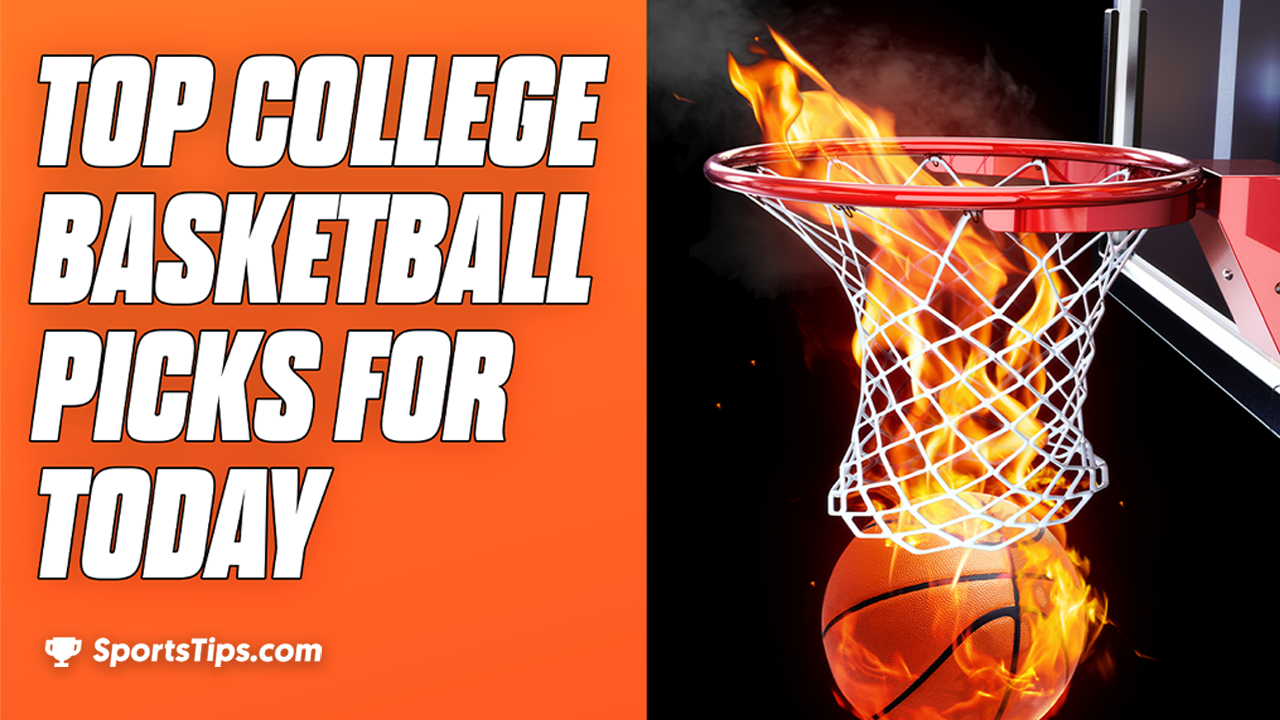 Purdue vs Ohio State
The Purdue Boilermakers already defeated the #15 Ohio State Buckeyes this season. Back in December, they won 67-60 as 7-point home favorites, tallying their fifth win over the last seven encounters with the Buckeyes.
Both Purdue and Ohio State are 5-3 in the conference play and tied for the fourth spot in the Big Ten standings. Also, they both roll on a three-game winning streak, so Tuesday's clash at Value City Arena in Columbus, Ohio, will have a lot on the table for each side.
During their win streak, the Boilermakers defeated #23 Michigan State 55-54, Indiana 81-69, and Penn State 80-72. On the other side, the Buckeyes outlasted #15 Rutgers 79-68, Northwestern 81-71, and #14 Illinois 87-81.
😁 Career day for the 2-time Illinois Mr. Basketball. Career high 26 points to go alongside 7 rebounds. #Team122 #GoBuckeyes pic.twitter.com/30Xq7y3BAo

— Ohio State Hoops (@OhioStateHoops) January 16, 2021

Purdue beat Ohio State at home thanks to a terrific defensive display, limiting the Buckeyes on 37.9% shooting from the field. Junior F Trevion Williams had a big game, accounting for 16 points, nine boards, and eight assists, and he's leading the way for Purdue this term with 15.3 points and 9.7 rebounds per game.
This time, the Buckeyes will do a much better defensive job on Williams, but their offense will be a key factor. Ohio State scores 117.8 points per 100 possessions which are the sixth-most in the country. The Buckeyes are 8-5-1 ATS in their last 14 meetings with Purdue and 11-5-1 ATS in their previous 17 home matchups with the Boilermakers.
Purdue is much more dangerous when playing at home. The Boilermakers have won their last two road contests, but they are only 6-12 SU and 5-13 ATS over the previous 13 outings away from home.
College basketball pick – Ohio State by 5.
Maryland vs Michigan
The #7 Michigan Wolverines will try to get back on the winning path after suffering their first loss of the season this past Saturday. They got routed by the Minnesota Golden Gophers 75-57 as 5.5-point road favorites, snapping an 11-game winning streak.
Freshman Hunter Dickinson finally had a bad game, finishing with nine points and five turnovers. It was Dickinson's first single-digit performance of the season, and he's averaging 16.8 points and 7.7 rebounds per game.
Coming in at 7 in both polls this week …#GoBlue 〽️🏀 pic.twitter.com/rTfyj9vICY

— Michigan Men's Basketball (@umichbball) January 18, 2021

While Michigan enjoys a wonderful season, the Maryland Terrapins have had a lot of ups and downs. They are 8-6 overall and 2-5 in the Big Ten play, coming off two straight wins over #12 Illinois 66-63 and Wingate 100-58.
The Terrapins already faced off against the Wolverines on New Year's Eve and suffered an 84-73 defeat as 2.5-point home underdogs. Maryland shot a ridiculous 59.1% from beyond the 3-point line, but it wasn't enough against the in-form Wolverines who made 58.8% of their field goals.
Hunter Dickinson had 26 points on 10-for-11 shooting from the field, and we expect to see another dominant performance. The Wolverines have won five of their last six matchups with Maryland and are 4-1 ATS in the previous five.
College basketball pick – Michigan by 10.
Tennessee vs Florida
After a 71-63 loss to Alabama, the #6 Tennessee Volunteers have recorded three straight wins and are coming off an easy 81-61 home victory over the Vanderbilt Commodores. They are 10-1 on the season and 4-1 in the SEC Conference, while the Vols have covered the spread in eight of their 11 showings.
7 straight wins over the Commodores pic.twitter.com/3AuffSbkKM

— Tennessee Basketball (@Vol_Hoops) January 17, 2021

The Florida Gators, on the other side, have lost three of their last four contests including a 72-69 defeat at Mississippi State last time out. They rank outside of the top 35 in both offensive and defensive efficiency, while the Gators are No. 47 in the latest NCAA NET Rankings.
Although Florida plays on the home court, the Gators will have a mountain to climb against the Vols. Tennessee has the second-best defensive rating in the country, allowing just 87.2 points per 100 possessions.
Furthermore, the Vols are 19th in opponent field goal percentage (38.5%) and 12th in blocks per game (5.4). They will torture the Gators in the paint to extend their dominance over Florida. The Volunteers are 4-0 straight up and ATS in their last four meetings with the Gators.
College basketball pick – Tennessee by 5.
South Carolina vs Missouri
Here's another SEC showdown, as the #19 Missouri Tigers welcome the South Carolina Gamecocks. The Tigers are 5.5-point favorites, and they've covered in five of their last seven encounters with the Gamecocks, though Missouri was an underdog six times in that stretch.
Missouri ranks 24th in the NCAA NET Rankings, and the Tigers have the 19th-best defensive rating of 91.5 points allowed per 100 possessions. The Gamecocks are 45th in defensive efficiency (94.1), but they score only 107.1 points in a return (80th in the country), while Missouri tallies 108.5 (64th).
No. 1️⃣9️⃣ in the @AP_Top25

Six straight weeks in the poll, Mizzou's longest streak since 2012-13. #ToTheFinishLine 🏁🐅 pic.twitter.com/9BcuNi9rKz

— Mizzou Hoops (@MizzouHoops) January 18, 2021

Both these SEC foes are 2-2 in their last four outings this term. South Carolina dropped two straight road contests, while Missouri just wrapped up a three-game road trip with a 68-52 win over Texas A&M. The Tigers also beat Arkansas 81-68 while losing at Mississippi State 78-63.
We should see a tight battle at Mizzou Arena, and the Tigers will come on top, but covering a 5.5-point spread could be a problem. Don't hesitate to buy a few points before you lay the odds.
College basketball pick – Missouri by 3.
Penn State vs Illinois
The Illinois Fighting Illini fell to No. 22 in the latest AP Top 25 Poll after two straight losses to Maryland 66-63 and Ohio State 87-81. They are only 2-6 SU and ATS in the last eight encounters with the Penn State Nittany Lions, but the Fighting Illini won the previous two duels and covered on both occasions.
The Nittany Lions are playing in terrible form, riding a four-game losing streak following an 80-72 defeat at Purdue. They have the 29th-best offensive rating in the nation (112.4), but the Nittany Lions are yielding 96.9 points in a return (83rd).
Check out highlights from our close-fought battle 🆚 Purdue ⤵️ pic.twitter.com/y7GJ0o8u9A

— Penn State Men's Basketball (@PennStateMBB) January 18, 2021

In their first meeting of the season, the Fighting Illini thrashed off the Lions 98-81 as 4-point road favorites on December 23, 2020. Junior G Ayo Dosunmu had 30 points, while Illinois shot 55.6% from the field.
We should see more of the same Tuesday at State Farm Center in Champaign, Illinois. The Nittany Lions have been struggling mightily on the defensive end all season, while their offense will have a difficult assignment against the Fighting Illini's defense.
Illinois allows 92.7 points per 100 possessions (31st) while scoring 116.7 in a return (7th). The Fighting Illini love to play at a fast pace, and their prolific offense will be a decisive factor in this clash.
College basketball pick – Illinois by 8.
Seton Hall vs Villanova
The #3 Villanova Wildcats will take the floor for the first time since December 23, 2020. They had to stop all their activities due to COVID-19, so the Wildcats could be in trouble when they host the Seton Hall Pirates for the Big East Conference showdown.
On paper, the Wildcats are a better team than Seton Hall. They score 119.9 points per 100 possessions (3rd), while the Pirates allow 96.0 points per 100 possessions (66th). Both teams love to play at a very slow pace, especially Villanova, so the Pirates would be in big trouble if the Wildcats played some basketball over the last four weeks.
Back to work. ✌️https://t.co/dcSHRWY7Xv

— Villanova MBB (@NovaMBB) January 14, 2021

Four Villanova players average points in double figures and the Wildcats are 52nd in the country in both field goal percentage (47.5%) and 3-point percentage (37.5%). Villanova is 8-2 SU and 5-5 ATS in its last ten matchups with Seton Hall, while the Wildcats went 6-0 SU and 5-1 ATS through their previous six games overall.
College basketball pick – Villanova by 9.
Alabama vs LSU
The #18 Alabama Crimson Tide entered the AP Top 25 Poll for the first time since December 2017. They ride a seven-game win streak, outlasting #7 Tennessee in the process, 71-63, while three of Alabama's last four wins came by 15 or more points.
AP Poll – No. 1⃣8⃣
Coaches Poll – No. 1⃣6⃣

Full story ⤵️
📰 https://t.co/8AnE1sKzoN#RollTide | #BlueCollarBasketball pic.twitter.com/7UBxGeQHM3

— Alabama Men's Basketball (@AlabamaMBB) January 18, 2021

The 11-3 Crimson Tide prefer to play at a very fast pace, averaging 74.3 possessions per 40 minutes (13th). They score 113.1 points per 100 possessions (21st) and surrender 91.2 in a return (16th), while four players average points in double figures.
On the other side, LSU is 10-2 on the season and 5-1 in the conference play, rolling on a four-game win streak. The Tigers have the fifth-best offensive rating in the country, posting 118.0 points per 100 possessions, but they concede 98.1 in a return (106th) while averaging 70.5 possessions per 40 minutes (106th).
This will be a great game between two talented and offensive-minded teams, so take the over if you like betting on the totals. The Tigers opened as 1.5-point home favorites, and that tells you enough how tight this showdown should be. Last season, Alabama and LSU split a two-game series, and the Tigers are 3-1 SU and ATS in their last four meetings with the Crimson Tide.
College basketball pick – LSU by 2.
Are you interested in finding out more on the latest season of college basketball? Then make sure you visit our college basketball hub page, we've got all the details you need!