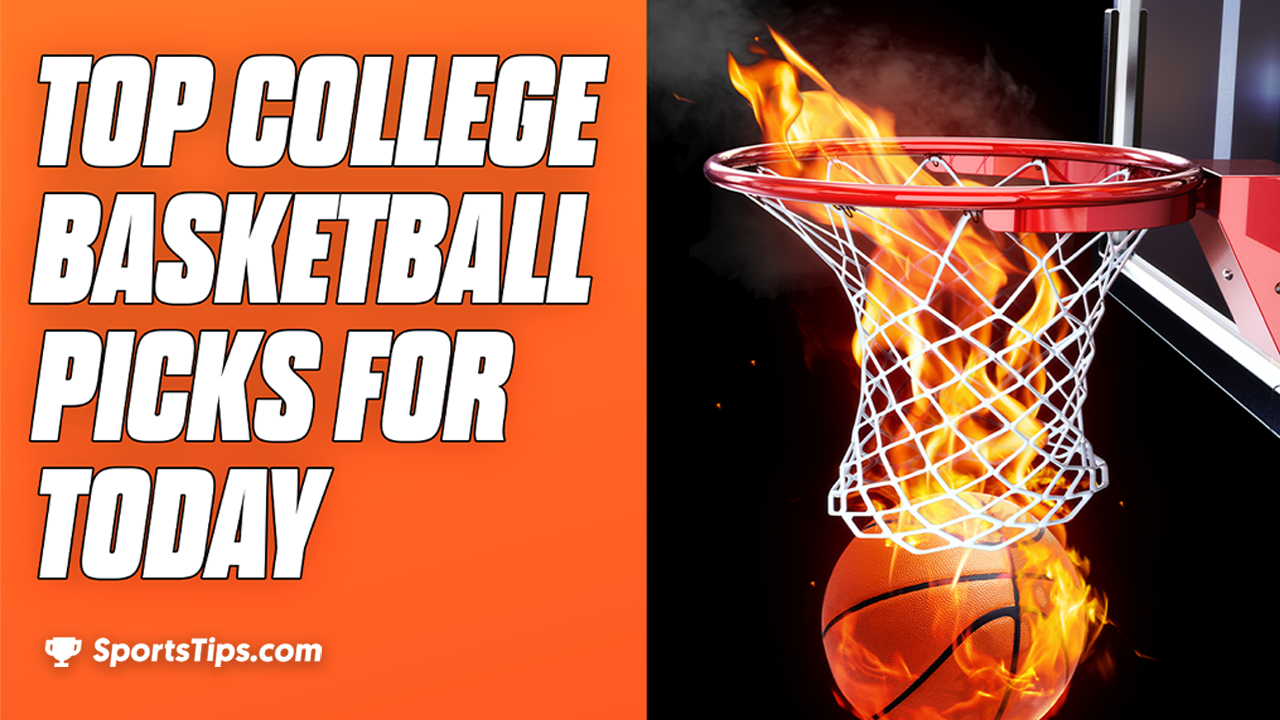 Alabama vs South Carolina
The #11 Alabama lost just two in the last 13 games, but both came in the previous three, and both were narrow ones – to Missouri and Oklahoma. Still, the Crimson Tide is atop of the SEC with a 15-5 record (10-1 in conference play), and they have an excellent opportunity to bounce back from a 68-65 defeat to the Missouri Tigers.
Alabama displayed a woeful performance in the first half as they scored only 28 points and allowed 44 in return. Although the Crimson Tide responded in the second 20 minutes and played much better defense, it wasn't enough to avoid a loss. They shot just 33.3% from the floor and recorded miserable six assists.
Sophomore guard Jaden Shackelford led Alabama with 15 points and four rebounds, while Keon Ellis and Jahvon Quinerly chipped in with 12 points apiece off the bench. Bama has a top 40 offense that averages 79.1 points per game, while they have been excellent in rebounding, 17th in the country with 40.6 per contest.
First SEC defeat of the season, but looking to bounce back Tuesday at South Carolina.

📸: https://t.co/1YFmVPubhA
📰: https://t.co/fylcRSyr0U
🗣️Coach: https://t.co/cCLs4IWBrZ#RollTide pic.twitter.com/STiPDPkYWk

— Alabama Men's Basketball (@AlabamaMBB) February 6, 2021

South Carolina, on the other hand, is currently sitting at a 5-7 record (3-5 in conference play), after suffering a fifth loss in seven games against Mississippi State a couple of nights ago. It was the Gamecocks' weakest offensive display of the season as they scored just 59 points in a big 75-59 loss.
The Gamecocks couldn't get the things going from the floor (31.3%) and made only five of 25 attempts from downtown. Although they committed fewer turnovers than the Bulldogs (14-21), the Gamecocks were inferior below the rims and had 30 rebounds opposite Mississippi State's 46.
Junior guard AJ Lawson and forward Keyshawn Bryant were the only players in the right mood offensively for South Carolina as they ended the game with 13 points each. South Carolina is struggling from the free-throw line this year, hitting just 64.2% of shots from the stripe.
Alabama is 12-7-1 ATS, while South Carolina is 5-7 ATS. The Crimson Tide won each of the last five H2H duels and covered the spread in seven of the previous ten H2H games.
College basketball pick – Alabama by 9.
Texas vs Kansas State
The #13 Texas lost four of the previous five games and is on a three-game losing streak. Their latest loss came in double overtime to Oklahoma State, and now, the Longhorns dropped to an 11-5 record (5-4 in conference play).
The fact that they scored just 67 points after two overtimes says a lot as the Longhorns had a dreadful 25.3% from the floor and made only five of 35 shots from beyond the arc. They were better in assists (9-4) and steals (18-8), but that didn't help them to snap a losing streak.
Junior guard Andrew Jones led the team with 17 points, four rebounds, and four thefts. Courtney Ramey added 13 points and four steals, while Kai Jones contributed with 11 points and nine boards off the bench. Texas is scoring 75.4 points per game, but they have been dominant in the air with 40.7 rebounds per contest, which is the 14th best result in the country.
Final from Stillwater. pic.twitter.com/HaMGOlr0SM

— Texas Men's Basketball (@TexasMBB) February 6, 2021

Kansas State is in a terrible form and a ten-game losing skid, so this season has been officially over for them for quite some time now. After losing to Texas Tech in the most recent game, the Wildcats dropped to a 5-15 record and have just one conference victory in 11 games this year.
Although they were solid from the field (45.5%), the Wildcats missed nine of 22 shots from the free-throw line. They committed 18 turnovers opposite the Red Raiders' ten, which cost them a win in the end.
Freshman guard Nijel Pack led Kansas State with 16 points and seven rebounds, while Mike McGuirl had 16 points, game-high five assists, and two steals. The Wildcats, unlike the Longhorns, are weak in rebounding, averaging only 32.2 per game (301st), and they will not be able to cope with Texas below the rims here.
Still, Texas is 6-10 ATS this season, while the record is 5-5 ATS in the last ten H2H encounters, so even though we are backing the Longhorns to get a win here, the home team has a chance to cover.
College basketball pick – Kansas State by 14.
Creighton vs Georgetown
The #19 Creighton is looking for revenge as Georgetown beat them a few days ago. The Bluejays managed to bounce back from that upset with a tight 71-68 victory over Marquette as they withstood a late comeback from the Golden Eagles to secure a win. Creighton improved to a 14-5 record and 10-4 in conference play, and they are 2nd in the Big East behind Villanova.
The Bluejays dominated the rebounds (38-26) and shot very well from the floor (48.3%), while they recorded four more assists than the Golden Eagles (17-13).
They had four players in double digits. Junior forward Christian Bishop led Creighton with 14 points and game-high eight rebounds. Damien Jefferson followed him with 13 points, eight boards, game-high six assists, and two steals, while Marcus Zegarowski had 13 points with three thefts. Creighton has a top 40 offense in basketball as they are averaging 79.6 points per game, while they are 26th in the country with 48.4% from the field.
🔵𝐂𝐚𝐦𝐞 𝐁𝐚𝐜𝐤 𝐒𝐭𝐫𝐨𝐧𝐠⚪️#GoJays pic.twitter.com/875lPXJIaB

— Creighton Men's Basketball (@BluejayMBB) February 7, 2021

It looks like an extended break and four postponed games did well to Georgetown, who returned to the floor with wins over Providence and Creighton, but the Hoyas couldn't make an upset against #3 Villanova.
Georgetown played well in the opening half and stayed close, but the Wildcats switched to a higher gear in the second 20 minutes and secured an 84-74 win. The Hoyas now drop to a 5-9 record (3-6 in conference play), but they still have a lot of games to play and a chance to improve that record.
Georgetown was excellent from the floor (50.9%), but Villanova hit six more triples than the Hoyas (13-7) and 17 free throws opposite Georgetown's nine, which made a big difference.
Senior guard Jahvon Blair led the Hoyas with 18 points, five assists, and four rebounds. Qudus Wahab was right behind with 17 points and seven boards, while Jamorko Pickett and Chudier Bile scored 12 points apiece. Georgetown is one of the best teams when it comes to rebounding as they are currently 6th in the country with 41.5 per contest.
Even though Creighton is 7-12 ATS so far in the season, they are 8-3-1 ATS in their last 12 games against Georgetown. The Bluejays will be eager for payback after losing the latest H2H.
College basketball pick – Creighton by 8.
Texas Tech vs West Virginia
The #17 West Virginia is traveling to United Supermarkets Arena to face the #7 Texas Tech in one of the most exciting games of the night. Following a couple of conference victories over Iowa State and Kansas, the Mountaineers improved to a 13-5 record (6-3) in conference play, and are in 2nd place in the Big 12 behind Baylor.
West Virginia was great from the floor (50.0%) and beyond the arc (52.4%) and scored a season-high 91 points in a 91-79 win over Kansas. They were better in assists (18-12) and steals (9-5), while the Mountaineers committed 13 turnovers opposite the Jayhawks' 18.
Sophomore guard Miles McBride led the team with a career-high 29 points, game-high eight dimes, seven rebounds, and game-high three steals. Taz Sherman followed him with a career-high 25 points, while Derek Culver added 19 points and team-high nine boards.
West Virginia has been solid when it comes to scoring with 76.5 points per game, while they have a top 40 rebounding team that averages 39.3 boards per contest.
Two sweeps in a week 😤#4To1 | @lubbocknational pic.twitter.com/gWwEgvH7c1

— Texas Tech Basketball (@TexasTechMBB) February 7, 2021

The #7 Texas Tech responded to a narrow loss to West Virginia with three wins in a row, including the latest one over Kansas State, sweeping the season series in the process.
Still, the Red Raiders are behind the Mountaineers in the Big 12 standings with a 6-4 record (14-5 overall), so this game has a massive significance for both rivals.
Texas Tech was in control of a game against Kansas State and deservedly recorded a 73-62 victory. The Red Raiders made ten of 20 attempts from downtown, recorded 18 assists opposite the Wildcats' 13, while they forced 18 turnovers and committed only ten in return.
Junior guard Mac McClung led the Red Raiders with 23 points, four rebounds, four assists, and two steals. Kevin McCullar posted 15 points, six boards, and four dishes, while Kyler Edwards finished the game with 13 points and team-high eight rebounds. Although they haven't been quite effective on offense, Texas Tech has a top 20 defense in the nation that allows 61.7 points per game (15th).
West Virginia is 7-2 ATS in their last nine games against Texas Tech. The Red Raiders are 7-12 ATS this season, while they are 2-8 ATS in conference play. It's going to be a close one, and we're backing the Mountaineers to cover.
College basketball pick – West Virginia by 4.
Are you interested in finding out more on the latest season of college basketball? Then make sure you visit our college basketball hub page, we've got all the details you need!