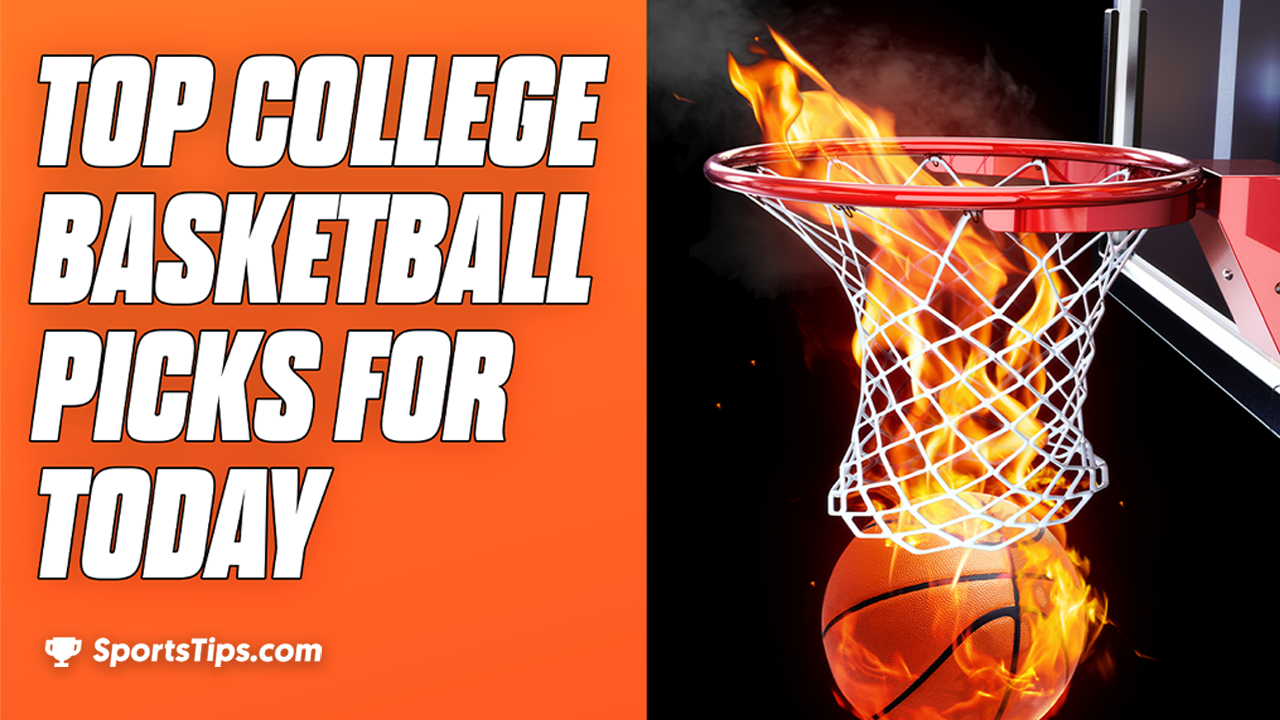 Illinois v Michigan State
The #5 Illinois Fighting Illini are on a seven-game winning streak following a 94-63 thrashing off the Minnesota Golden Gophers on the road this past Saturday. Junior guard Ayo Dosunmu posted his second triple-double of the season, accounting for 19 points, ten rebounds, and ten assists, while sophomore center Kofi Cockburn tallied 22 points and six boards.
Illinois shot 56.1% from the field and went 7-for-14 from downtown. It was another strong performance on both sides of the ball by the Fighting Illini who rank in the top 10 in the country in both offensive and defensive efficiency. They score 119.1 points per 100 possessions (8th in the country) on 50.6% shooting from the field (9th) and 39.3% from beyond the arc (12th).
Bob Cousy Award Finalist: @AyoDos_11

Ayo is the ONLY NCAA player over the last 11 seasons to average at least 20 points, six rebounds and five assists.

Congratulations, Dos! pic.twitter.com/GUUkbKpn5N

— Illinois Basketball (@IlliniMBB) February 22, 2021
On the other side, Michigan State snapped a two-game skid last Saturday, outlasting Indiana 78-71 as a 7-point road underdog. That was a rare good performance by the Spartans who are having a terrible season. They are only 3-6 straight up and 2-7 ATS over the last nine outings, and the Spartans are 11th in the Big Ten Conference with a 5-9 record.
Illinois is 12-3 in the conference play and just half a game behind the leader Michigan. The Fighting Illini are looking unstoppable at the moment and should beat the Spartans on the road, though covering a 6.5-point spread could be a tall task.
College Basketball Pick – Illinois by 7.

West Virginia v TCU
The TCU Horned Frogs have dropped two straight contests. After a 70-55 defeat at #13 Texas, they lost to Kansas State 62-54 as 7-point home favorites this past Saturday. The Horned Frogs will try to bounce back against the #10 West Virginia Mountaineers, but they'll have a mountain to climb as 9-point home underdogs.
The Mountaineers have won four of their last five games. During that stretch, West Virginia outlasted #23 Kansas 91-79, #7 Texas Tech 82-71, and #12 Texas 84-82 while suffering a double-overtime loss against #12 Oklahoma at home, 91-90.
No. 10 WVU and TCU Meet for the First Time This Season

📅 Tuesday, Feb. 23
🕑 7:00 p.m. ET
📺 ESPN2
🗺️ Fort Worth, Texas#HailWV pic.twitter.com/s5CZpEUTvH

— WVU Men's Basketball (@WVUhoops) February 22, 2021
West Virginia leans on its prolific offense, scoring 118.5 points per 100 possessions (9th) while yielding 96.8 in a return (67th). The Mountaineers rank 38th in the country in 3-point percentage (37.4%) and seventh in free throw attempts per contest (23.8).
They will torture the Horned Frogs on both sides of the ball, as TCU allows 102.2 points per 100 possessions (159th) while scoring 107.3 in a return (101st). The Frogs rank 229th in opponent field goal percentage (44.4%) and 117th in opponent 3-point percentage (32.3%).
West Virginia is 3-2 SU and ATS in its last five encounters with TCU and is 3-1 ATS in its previous four games overall.
College Basketball Pick – West Virginia by 9.
Georgia Tech v Virginia Tech
The #16 Virginia Tech Hokies will play their first game since an 80-76 overtime victory at the Miami Hurricanes on February 6. They had to postpone four games due to the COVID-19 medical protocols, so the Hokies might struggle to perform well in their first outing in more than two weeks.
Our game at Florida State this Saturday has been postponed

— Virginia Tech Men's Basketball (@HokiesMBB) February 17, 2021
The Georgia Tech Yellow Jackets won't be an easy rival to beat, and the visitors opened as slight 2-point underdogs for Tuesday's clash at Cassell Coliseum in Blacksburg. They are coming off an emphatic 87-60 road victory over the Miami Hurricanes, as the Jackets made 57.1% of their field goals and 42.3% of their 3-pointers.
Considering the fact that the Hokies are coming off a long pause, Tuesday's game seems tough to bet on, especially with that paltry 2-point spread. Virginia Tech is 6-1 SU and 3-4 ATS in its last seven encounters with Georgia Tech, but this is the first time the Hokies opened as favorites of fewer than seven points.
On paper, the Yellow Jackets are a slightly better offensive team, but the Hokies play better defense. We'll go with the hosts, though avoiding this game is certainly the best move.
College Basketball Pick – Virginia Tech by 3.

Iowa State v Baylor
The #2 Baylor Bears spent three weeks on the shelf due to the COVID-19 issues. They are back in action as 24-point favorites for Tuesday's Big 12 showdown against Iowa State, and the Bears should dismantle the Cyclones despite that long pause.
Simply put, the Bears are a much better team than the Cyclones and should dominate them on both sides of the floor. Baylor scores 123.8 points per 100 possessions (4th) on 50.7% shooting from the field (7th) and 43.9% from beyond the 3-point line (1st). Also, the Bears allow just 88.8 points per 100 possessions (tied-4th).
Final from Hilton Coliseum pic.twitter.com/oixI1NKEtr

— Iowa State Men's Basketball (@CycloneMBB) February 21, 2021
On the other side, the Cyclones are coming off a 66-56 defeat at #9 Oklahoma, extending their losing streak to 12 games. They are 6-6 ATS during that awful run, but the Cyclones have covered just once in their last four outings.
Iowa State failed to surpass a 60-point mark in three straight contests. The Cyclones tally just 101.6 points per 100 possessions (199th) and surrender 101.1 in a return (137th). They are 1-6 SU and 2-5 ATS in the last seven encounters with Baylor. Back in January, the Bears beat the Cyclones 76-65 as 15.5-point road favorites.
College Basketball Pick – Baylor by 24.
St. John's v Villanova
For the second time this season, the St. John's Red Storm will face off against the #8 Villanova Wildcats. The Red Storm stunned the Wildcats 70-59 as 9.5-point home underdogs on February 3, recording their third win in the last six matchups with Villanova and sixth ATS victory over their last seven head-to-head duels.
St. John's is 8-3 SU and 9-2 ATS in its last 11 outings, but since that big win over Villanova, the Red Storm have dropped two out of three. On the other side, the Wildcats won three of their last four games along with an 86-70 loss at Creighton, covering twice in the process.
Our guy CG is 1 of 5 finalists for the 2021 #CousyAward given to the nation's top point guard by @hoophall ✌️✌️✌️@Colling1021 x #GoNova pic.twitter.com/sXgQ4LIrde

— Villanova MBB (@NovaMBB) February 22, 2021
Villanova should win this game comfortably, though covering a double-digit spread is never easy if your defense struggles. The Wildcats allow 97.7 points per 100 possessions (82nd) on 45.8% shooting from the field (275th) and 36.9% from deep (317th) while playing at a very slow pace of 64.3 possessions per 40 minutes (331st).
Still, St. John's defense is even worse. The Red Storm yield 100.7 points per 100 possessions on 46.8% shooting from the field (312th) and 34.7% from downtown (237th). Unlike Villanova, they love to rush things, averaging 73.2 possessions per 40 minutes (13th).
The Wildcats are a more balanced team than the Red Storm who mostly rely on two players. The hosts' depth will be an important factor, too, so take Villanova to cover.
College Basketball Pick – Villanova by 11.

Oklahoma v Kansas State
Kansas State finally put an end to its terrible losing streak this past Saturday. After 13 defeats in a row, the Wildcats beat TCU as 7-point road underdogs, 62-54, improving to 6-18 on the season and 2-13 in the conference play.
At least, they are 4-1 ATS over the last five outings, but the Wildcats have struggled mightily on both sides of the ball so far this season, ranking 208th in offensive efficiency (101.3) and 180th in defensive efficiency (103.3).
Mike McGuirl had 16pts, 9 Reb, 5 Ast and the Wildcats used a strong defensive effort to grab a 62-54 road win.

Game Highlights at TCU ⤵️#KStateMBB x EMAW pic.twitter.com/VpCQGm1nWj

— K-State Men's Basketball (@KStateMBB) February 21, 2021
Kansas State is 3-2 SU and 4-1 ATS in its last five meetings with Oklahoma, but the Wildcats suffered a heavy 76-50 loss at the Sooners on January 19, failing to cover a 14-point spread. Oklahoma limited the Wildcats to 36.1% shooting and forced them into 20 turnovers, so we're expecting the Sooners to thrash off Kansas State once more.
The Sooners are 8-1 SU and 7-2 ATS in their last nine contests overall and 3-1 SU and ATS in their previous four showings on the road. Their last two games came on the road, and the Sooners beat #14 West Virginia 91-90 in double overtime and Iowa State 66-56. Oklahoma ranks 29th in both offensive and defensive efficiency, scoring 113.4 points per 100 possessions and allowing 93.1 in a return.
College Basketball Pick – Oklahoma by 11.
Kansas v Texas
The Big 12 Conference showdown at Frank Erwin Center in Austin is a must-watch occasion for all basketball fans, as the #17 Kansas Jayhawks seek revenge for an embarrassing 84-59 defeat to Texas on January 2. The #14 Longhorns opened as 1.5-point home favorites for Tuesday's contest which tells you how tight this matchup should be.
Texas has struggled recently, losing four of its last six games overall. The Longhorns are coming off an 84-82 defeat to #13 West Virginia, dropping to 7-5 in the conference play. They are only 1-7 ATS over the last eight outings.
That's 𝟱 straight 💪

Playing some of our best hoops as we head into March…⁰
• 𝗥𝗲𝗹𝗶𝘃𝗲 🎥 #𝟮𝟯 𝗞𝗮𝗻𝘀𝗮𝘀 𝘃𝘀 #𝟭𝟱 𝗧𝗲𝘅𝗮𝘀 𝗧𝗲𝗰𝗵 • pic.twitter.com/uCgIJ13lwq

— Kansas Basketball (@KUHoops) February 21, 2021
On the other side, the Jayhawks are on a five-game win streak following a 67-61 victory to #15 Texas Tech. They are 11-5 in the conference play, occupying the third spot in the Big 12, two games ahead of fifth-placed Longhorns.
We're backing the Jayhawks to cover because of their rich vein of form, but this clash can easily go either way. Texas routed Kansas in their first meeting of the season, but the Jayhawks went 3-for-23 from beyond the arc, while the Longhorns made 12 triples out of 26 attempts. That seems like an anomaly, and we'll see a much closer game this Tuesday.
College Basketball Pick – Kansas by 1.

Ole Miss v Missouri
Although they've dropped three of the last four games, the #24 Missouri Tigers are still in the AP Top 25 Poll. They cannot allow an upset Tuesday night as 4-point home favorites, but the Tigers haven't been successful against Ole Miss lately.
Missouri is only 1-5 SU and ATS in its last six encounters with Mississippi, and the Tigers got routed by the Rebels just 13 days ago, 80-59. That heavy loss started a three-game slide for the Tigers who scored just 22 second-half points at The Pavilion at Ole Miss.
🎥 The Highlights #ToTheFinishLine 🏁🐅 pic.twitter.com/9Q862iOsDR

— Mizzou Hoops (@MizzouHoops) February 20, 2021
Mizzou is coming off a 93-78 victory at South Carolina. The Tigers shot 57.6% from the field and 45.0% from beyond the 3-point line, and we're hoping they'll stay hot against Ole Miss. The Rebels allow only 92.1 points per 100 possessions (22nd) but score just 106.6 in a return (111th).
Ole Miss put an end to its four-game winning streak last Saturday. The Rebels lost to Mississippi State 66-56, making just 38.2% of their field goals and 26.3% of their triples. They are 4-8 ATS in the last 12 outings on the road.
College Basketball Pick – Missouri by 5.
Are you interested in finding out more on the latest season of college basketball? Then make sure you visit our college basketball hub page, we've got all the details you need!