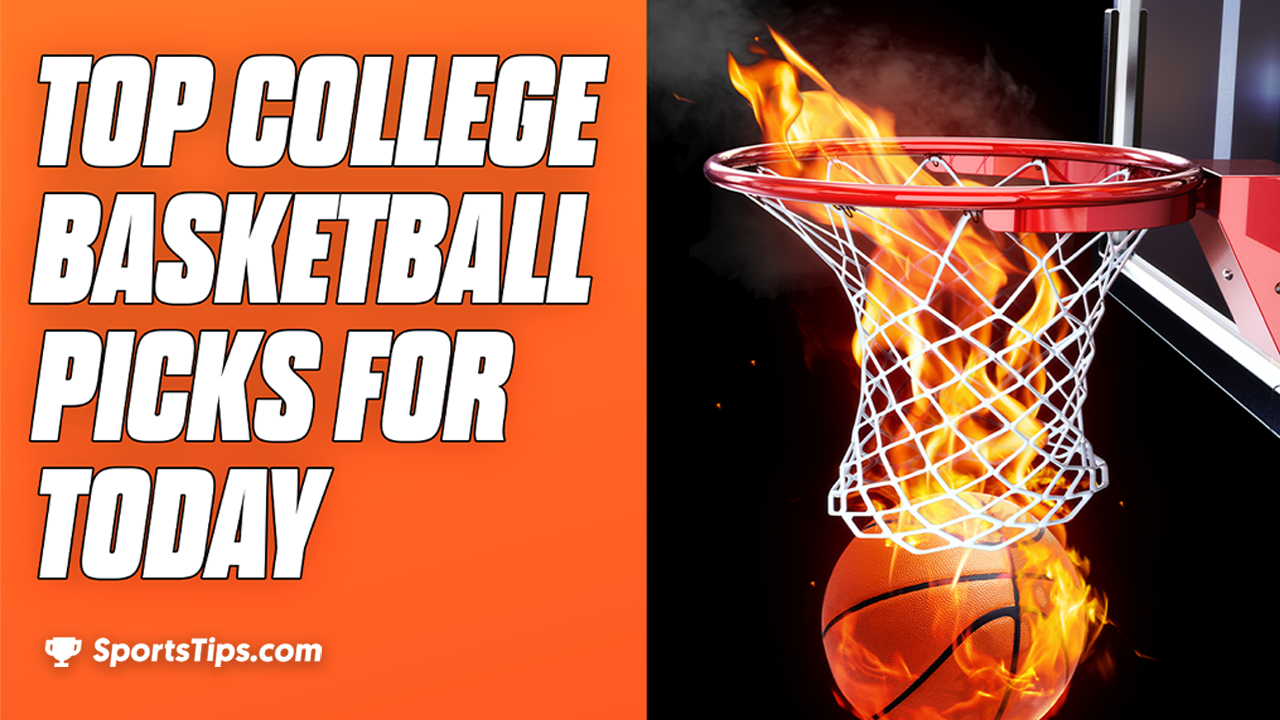 Santa Clara v Gonzaga
The Gonzaga Bulldogs are 22-0 on the season and 13-0 in the West Coast Conference following a 106-69 trashing of the San Diego Toreros this past Saturday. They covered the spread for the third straight outing, and the Zags are 5-2-1 ATS over their previous eight games overall.
Gonzaga went just 5-for-19 from downtown against San Diego, but the Bulldogs made 55.6% of their field goals and 84.0% of their free-throw attempts while posting 15 offensive rebounds and 14 steals. They continue to push the ball in transition, playing at the sixth-fastest pace in the country (74.7 possessions per 40 minutes).
Brought the 🔥🔥🔥 for today's #SlomoSeries Sunday! pic.twitter.com/H9zCENs59g

— Gonzaga Basketball (@ZagMBB) February 22, 2021

On the other side, the Santa Clara Broncos improved to 10-6 on the season and 4-4 in the conference play last Saturday, outlasting Pepperdine 86-82 as 4-point home underdogs. The Broncos snapped a two-game skid, and just a week ago, they lost to the San Diego Toreros as 6.5-point home favorites, 71-60.
The Zags are undefeated in 21 straight encounters with the Broncos. They are 6-3 ATS over the previous nine games against Santa Clara, so don't hesitate to grab the hosts to cover a massive spread. The Broncos are a solid defensive team and surrender 97.7 points per 100 possessions (80th), but they score only 98.4 points in a return (254th).
College Basketball Pick – Gonzaga by 31.
Iowa v Michigan
The Big Ten showdown from Crisler Center in Ann Arbor certainly headlines Thursday's slate, as the #9 Iowa Hawkeyes face off against the #3 Michigan Wolverines. They meet for the first time this season, and the Wolverines are 5-2 straight up and 4-3 ATS in their previous seven matchups with the Hawkeyes.
Michigan is No. 3 in all NCAA NET Rankings, KenPom rankings, and AP Top 25 Poll. The Wolverines own the sixth-best offensive rating (121.0) and the 11th-best defensive rating in the country (90.4).
Freshman Hunter Dickinson (15.0 PPG, 7.8 RPG) is one of the best big men in the nation, while the Wolverines top the Big Ten Conference with an 11-1 record (16-1 overall).
Another Week …
More 📽 Highlights …
Standout 📊 …
Giving him one more Nod …

Hunter Dickinson picks up his 7⃣th Big Ten Freshman of the Week to tie U-M great Trey Burke for the most in a single season!

〽️🏀 Awards & Honors ⤵️https://t.co/qFtsUFHbJK#GoBlue pic.twitter.com/yPwDlUhOax

— Michigan Men's Basketball (@umichbball) February 22, 2021

Iowa is No. 5 in the NCAA NET Rankings and No. 4 in the KenPom rankings. The Hawkeyes lean heavily on a big man, too, as senior Luka Garza racks up 24.7 points and 8.5 rebounds per contest. Iowa owns the best offensive rating in the country (127.0), but the Hawkeyes' defense is a big issue, as they allow 97.2 points per 100 possessions (75th).
We should see a hard-fought battle between a couple of Final Four contenders. Iowa is fourth in the Big Ten with an 11-5 record, and the Hawkeyes will try their best to upset the odds and hand the Wolverines their second loss of the season. Still, Michigan looks like a well-rounded team and should extend its winning streak to six games.
College Basketball Pick – Michigan by 4.
Nebraska v Illinois
Just two weeks ago, the #5 Illinois Fighting Illini barely outlasted the Nebraska Cornhuskers in overtime, 77-72, failing to cover a huge 14-point spread. Ayo Dosunmu carried Illinois on his back, finishing with 31 points and six assists, and he scored the Fighting Illini's last ten points in the regulation.
The Huskers were so close to upset the odds, posting 15 offensive rebounds and forcing some tough shots for most of the game, but they couldn't cope with Dosunmu down the stretch. Two days after, Nebraska stunned Penn State on the road, 62-61, but since then, it's been a bumpy road for the Cornhuskers.
They are on a four-game losing streak following an 86-83 home defeat to the Nittany Lions. The Huskers are 2-2 ATS during that rough patch, and Nebraska is only 1-13 SU and 7-7 ATS over its last 14 outings.
A historic night in the Capital City. pic.twitter.com/ly6X0b1REd

— Nebraska Basketball (@HuskerHoops) February 24, 2021

Illinois, on the other side, put an end to a seven-game winning streak last Saturday, suffering an 81-72 defeat at Michigan State. The Fighting Illini struggled on both sides of the ball, making 40.0% of their field goals and 29.4% of their 3-pointers while allowing the Spartans to shoot 54.2% from the field.
They dropped to 12-4 in the conference play, so the Fighting Illini cannot allow an upset Thursday on the home court. Covering a 16.5-point spread could be a tall task, but we're hoping for a bounce-back performance by one of the best offensive teams in the nation. Illinois tallies 81.3 points per contest (17th) on 50.1% shooting from the field (13th) and 38.9% from downtown (15th).
College Basketball Pick – Illinois by 17.
Western Kentucky v Houston
We're not sure if Western Kentucky can keep it within 11 points against the #12 Houston Cougars, but you should certainly keep your eye on the Hilltoppers' sophomore big man Charles Bassey.
The 6-foot-11 center is averaging 18.0 points, 11.7 rebounds, and 3.2 blocks on the season, and Bassey has dominated the vast majority of Western Kentucky's rivals thus far.
The Hilltoppers are the best team in the Conference USA, but they'll have a mountain to climb against the best team from the American Athletic Conference.
Western Kentucky scores 108.7 points per 100 possessions (81st in the country) and surrenders 98.3 in a return (92nd). Houston tallies 116.5 points per 100 possessions (14th) and yields only 89.0 to its opponents (6th).
Time for our 📸 of the game from Sunday's win over Cincinnati, presented by @HR_Payroll_TX#ForTheCity x #GoCoogs pic.twitter.com/zYJ8DOUgNl

— Houston Men's Hoops 🏀 🐾 (@UHCougarMBK) February 22, 2021

The Cougars have dropped two of their last five games. Still, they are coming off a 90-52 dismantling off the Cincinnati Bearcats this past Sunday. Houston lacks height and will have problems dealing with Charles Bassey, but the Cougars will torture the Hilltoppers' backcourt on both sides of the floor.
Guards Quentin Grimes (16.9 PPG, 6.4 RPG) and Marcus Sasser (14.5 PPG, 2.1 APG) lead the way for the Cougars who make 8.9 triples per contest (51st).
The Hilltoppers struggle to defend the 3-point line, allowing their rivals to shoot 36.4% from deep (306th). On the other side, the Cougars rank first in the nation in opponent field goal percentage (36.7%) and third in opponent 3-point percentage (26.5%).
College Basketball Pick – Houston by 12.
Ohio State v Michigan State
Michigan State is back to life, and after six losses in eight games, the Spartans have won two straight over Indiana 78-71 and Illinois 81-72. They improved six spots to the No. 75 in the NCAA NET Rankings, but the Spartans have to stay on the winning path if they want to reach the Big Dance.
Outlasting the #4 Ohio State Buckeyes will be a tall task for Michigan State. On the last day of January, the Spartans got routed by the Buckeyes 79-62, failing to cover as 6-point road underdogs.
Still, the Spartans are 10-3 SU and 9-4 ATS in their last 13 encounters with Ohio State, so they certainly believe they can get an upper hand in Thursday's clash.
It's Aaron Henry's night in East Lansing. 🔥

He puts the exclamation point on @MSU_Basketball's upset of No. 5 Illinois ❕ pic.twitter.com/t8s88iD2R4

— Big Ten Network (@BigTenNetwork) February 24, 2021

The Buckeyes are coming off a 92-87 loss at #3 Michigan Wolverines, putting an end to their seven-game win streak. It was a tight battle for all 40 minutes, and the Buckeyes fell short despite making 53.3% of their field goals and 50.0% of their 3-pointers.
Ohio State has some serious defensive flaws which could be exploited by Michigan State. The Buckeyes rank 86th in points allowed per 100 possessions (97.9) and 224th in opponent 3-point percentage (34.3%).
Michigan State struggled mightily on the offensive end in its first meeting of the season with the Buckeyes, so the Spartans will be keen to improve this time on the home court. In desperate need of a win, they should keep it close.
College Basketball Pick – Michigan State by 5.
USC v Colorado
The #19 USC Trojans are topping the Pac-12 Conference with a 13-3 record, just half a game ahead of UCLA and 2.5 games ahead of Oregon and Colorado. The stake is enormous for the visitors in this one, and they could easily struggle to perform under pressure, especially against the Buffaloes on the road.
Colorado is a very dangerous rival. Tad Boyle's team scores 114.6 points per 100 possessions (18th) on 45.7% shooting from the field (89th) and 36.1% from beyond the arc (75th).
The Buffaloes surrender 93.5 points in a return (36th) while averaging 66.5 possessions per 40 minutes (262nd). They are coming off a 61-57 road win over Oregon State to halt a two-game slide.
𝘉𝘶𝘧𝘧𝘴 𝘢𝘵 𝘖𝘳𝘦𝘨𝘰𝘯 𝘚𝘵𝘢𝘵𝘦 𝘙𝘦𝘤𝘢𝘱 🎥

Season sweep over the Beavs 🧹 pic.twitter.com/NK3NiO7lqO

— Colorado Men's Basketball (@CUBuffsMBB) February 21, 2021

The Buffaloes are only 1-6 ATS in their last seven outings, but they went 5-0 straight up and 4-1 ATS through their last five matchups with USC. Back on New Year's Eve, Colorado beat the Trojans 72-62 as a 3.5-point road dog. Interestingly, the previous nine games between Colorado and USC went in the under.
Maybe the best move is to follow that trend and bet on the under, as Thursday's game at CU Events Center can easily go either way. USC ranks 20th in offensive efficiency (114.5) and 14th in defensive efficiency (91.0). The Trojans also prefer to take things slowly, recording 67.1 possessions per 40 minutes (235th).
College Basketball Pick – Colorado by 2.
Boise State v San Diego State
The battle for the Mountain West Conference is heating up, as the top-seeded Boise State Broncos visit the #22 San Diego State Aztecs who are tied for the second seed with Colorado State. The Aztecs are just 1.5 games behind the Broncos, so there's so much on the table for each of these two foes.
There are a few reasons to take the Aztecs as 6-point favorites as well, or even to buy a few points on the hosts. They are 4-0 SU and ATS in the last four meetings with the Broncos and 8-0 SU and 7-1 ATS over their previous eight games overall. The Aztecs are one of the best defensive teams in the country and surrender only 59.8 points a night while ranking seventh in opponent FG% (39.0).
A pair of wins in Fresno and we are up three spots to No. 22 in the AP Poll. #GoAztecs pic.twitter.com/YqmmCwMBpR

— San Diego State Men's Basketball (@Aztec_MBB) February 22, 2021

San Diego State is No. 23 in the NCAA NET Rankings, while Boise State is No. 32. The Broncos are 4-0 SU and 3-1 ATS over their last four showings and have just swept a two-game home series against Utah State. They should have enough firepower to keep it close against the Aztecs whose offense ranks 35th in scoring per 100 possessions (112.5).
The Broncos are 48th in offensive efficiency (111.6) and 64th in defensive efficiency (96.3). They've executed well offensively for most of the season, while senior guard Derrick Alston (17.7 PPG, 42.6 3P%) has been sensational recently, tallying 25.3 points per contest over his last three outings.
College Basketball Pick – Boise State by 9.
Are you interested in finding out more on the latest season of college basketball? Then make sure you visit our college basketball hub page, we've got all the details you need!