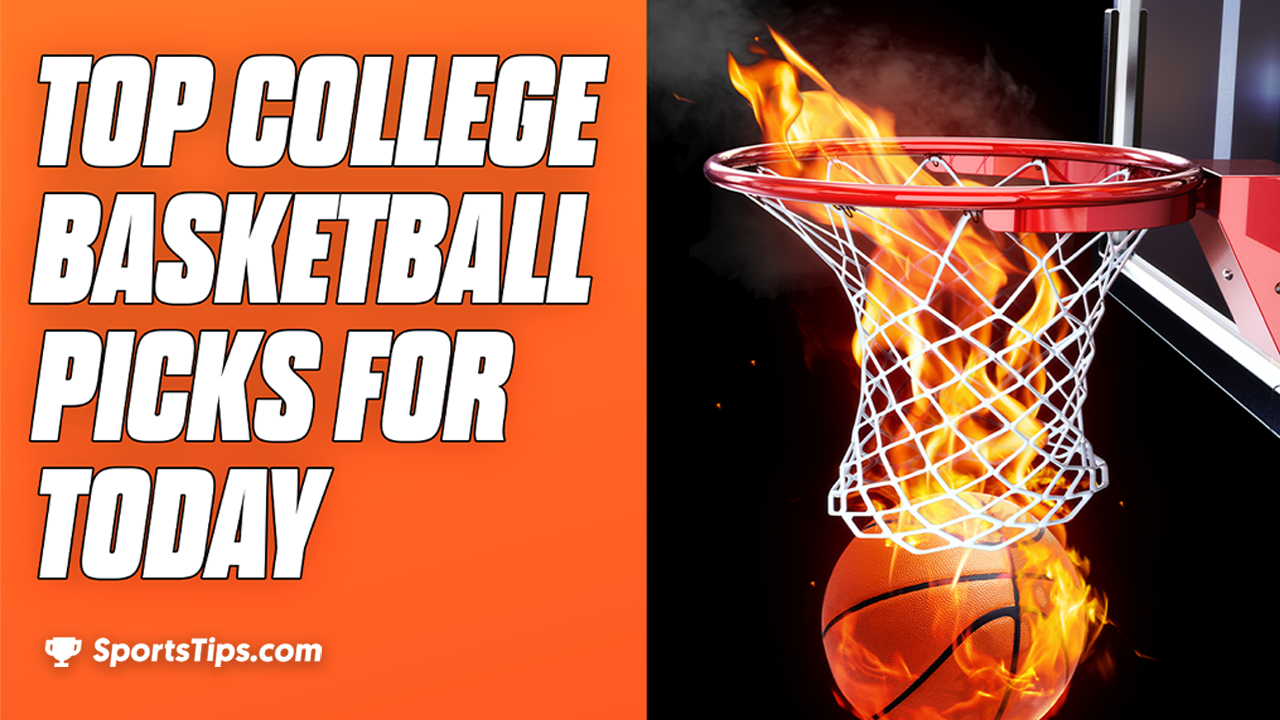 Kansas vs Oklahoma 
The #9 Kansas Jayhawks will close down a three-game road trip and try to avoid their third straight defeat after a 75-70 loss at Oklahoma State and a 77-69 drubbing at #2 Baylor. They desperately need a win against the Oklahoma Sooners who won two straight games over Kansas State 76-50 and TCU 82-46. 
Both Kansas and Oklahoma are 4-3 in the Big 12 Conference play, so Saturday's clash has a lot on the table for each school. They already met each other on January 9, and the Jayhawks barely outlasted the Sooners as 7-point home favorites, 63-59. 
Came down to the wire…

But your Jayhawks got it done 💪

• 🎥 𝗥𝗲𝗹𝗶𝘃𝗲 #𝟲 𝗞𝗮𝗻𝘀𝗮𝘀 𝘃𝘀 𝗢𝗸𝗹𝗮𝗵𝗼𝗺𝗮 • pic.twitter.com/smHrJ4Pr8D

— Kansas Basketball (@KUHoops) January 10, 2021

We should see another thrilling clash between these two Big 12 foes. The Jayhawks have won nine of their last 11 encounters with the Sooners, but they are only 4-7 ATS in that stretch. Kansas' defense has struggled in the last few weeks, and the Sooners have enough offensive weapons to keep it close on the home court. 
Oklahoma is 5-1 ATS in its last six games overall and 4-0 ATS in its previous four showings at home. Also, the Sooners have covered the spread in five of their last six outings as underdogs. They lost by four at Kansas despite shooting just 38.3% from the field, while both teams went 6-for-20 from beyond the arc (30.0%). 
College basketball pick – Oklahoma by 2.  
UConn vs Creighton 
The Big East showdown from CHI Health Center Omaha brings the #23 UConn Huskies against the #11 Creighton Bluejays. The visitors are coming without their best player, as James Bouknight had surgery on his left elbow. He was leading the way for the Huskies with 20.3 points and 5.3 rebounds per game, and the 6-foot-5 sophomore G will be missed a lot. 
Rj Cole doing it all!! A beautiful pass to Sanogo down low 🔥🔥

Rj Cole: 16 points 4 Assists
Adama Sanogo: 12 points 4 Rebounds#ThisIsUConn | #PullTheSled pic.twitter.com/tU8ifcZR03

— UConn Men's Basketball (@UConnMBB) January 18, 2021

UConn has just snapped a four-game win streak with a 74-70 home loss to St. John's, falling to 7-2 on the season and 4-2 in the conference play. Creighton is 10-4 overall and 6-3 in the Big East after two straight losses at Butler 70-66 in overtime and to Providence 74-70 as 10.5-point home favorites. 
Both teams are in trouble, and the Bluejays have to take full advantage of Bouknight's absence. They are 13-2 SU and 10-5 ATS in the last 15 home tilts, while the Huskies are 1-18 SU and 9-10 ATS in their previous 19 road contests when listed as underdogs.


Creighton needs to find its offensive mojo and try to push the ball in the transition against the Huskies who love to play at a very slow pace. The Bluejays are scoring 115.1 points per 100 possessions (11th) while recording 70.3 possessions per 40 minutes (113th). The Huskies average only 64.6 possessions per 40 minutes (338th). 
College basketball pick – Creighton by 6. 
Virginia Tech vs Syracuse 
The Hokies and Orange split their last season's two-game series. We saw a couple of dramatic contests decided by two and four points, and Saturday's clash at Carrier Dome in Syracuse should bring more of the same. 
The #16 Hokies are on a three-game winning streak following a narrow 64-60 victory at Wake Forest. They are No. 35 in the latest KenPom rankings, just seven spots ahead of their next rival. The Orange have dropped three of their last five games, but they are coming off an emphatic 83-57 home win over Miami. 
🎥 Highlights

Syracuse 83
Miami 57 pic.twitter.com/JTiPtO8M5W

— Syracuse Basketball (@Cuse_MBB) January 20, 2021

On paper, Virginia Tech is a slightly better team than Syracuse, especially on the defensive end. The Hokies prefer half-court basketball, while the Orange will certainly try to quicken the tempo, but separating these two teams is a very difficult task. 
Syracuse has won four of its last five games at home including the previous two. On the other side, Virginia Tech is a terrible 1-7 SU and ATS in its last eight outings on the road, so it's no strange the Hokies opened as slight 2.5-point dogs here. 
College basketball pick – Syracuse by 3. 
Baylor vs Oklahoma State 
The #2 Baylor Bears continue to torture their opponents, coming off a 77-69 home win over #9 Kansas. They failed to cover a 9-point spread, but the Bears are 13-0 SU and 10-3 ATS on the season, posting the fourth-best offensive rating (119.8) along with the best defensive rating in the country (87.1). 
We've mentioned a few times that Baylor will eventually have a bad day in the office. However, it doesn't mean you want to bet against the Bears even though Oklahoma State is 3-1 straight up in its last four outings including a couple of wins over #13 Texas Tech 82-77 and #6 Kansas 75-70. 
#KatzRankz: Mid-Season NPOY Candidates, as heard on the #MM365 pod! 👀

1. Luka Garza
2. Corey Kispert
3. Jalen Suggs
4. Cade Cunningham
5. Ayo Dosunmu
6. Jared Butler
7. Marcus Carr
8. Trayce Jackson-Davis
9. Cameron Thomas
10. Charles Bassey
🎧 https://t.co/zpcSxPxl97 pic.twitter.com/3MMkYpcOdl

— NCAA March Madness (@marchmadness) January 20, 2021

Interestingly, seven of the Cowboys' last eight games were decided by five or fewer points. They obviously have the potential to keep it close, but the Cowboys could lack experience against the mighty Bears. Oklahoma State is only 1-6 SU and 2-5 ATS in its previous seven meetings with Baylor. 
The Cowboys lean heavily on freshmen Cade Cunningham (18.0 PPG, 6.2 RPG) and Rondel Walker (9.1 PPG, 2.8 RG). On the other side, the Bears have only one freshman in their rotation, while four guys average points in double figures. 
College basketball pick – Baylor by 8. 
Maryland vs Minnesota 
After seven straight games against the top-25 teams in the nation, the #17 Minnesota Golden Gophers will play the unranked Maryland Terrapins this Saturday. During their heavy streak, the Gophers went 4-3 SU and ATS. They are coming off an impressive 75-57 victory to #7 Michigan, handing the Wolverines their first loss of the season. 
Sunday highlights, just the way you like them. pic.twitter.com/E4VnBQSegC

— Minnesota Men's Basketball (@GopherMBB) January 17, 2021

The Terrapins, on the other side, are coming off a heavy 87-63 defeat at the Michigan Wolverines. They dropped to 8-7 on the season and 2-6 in the Big Ten Conference play, and the Terrapins are just 1-4 ATS over their previous five outings. 
Maryland has struggled defensively for most of the season, allowing 97.6 points per 100 possessions (98th). Minnesota surrenders 92.7 points per 100 possessions (34th), and the Gophers look like a much better defensive team than Maryland. 
This is a nice opportunity for the Golden Gophers to improve their record against the Terrapins. Minnesota is winless in four straight encounters with Maryland and is 2-8 SU and 2-7-1 ATS in its last ten matchups with the Terrapins. Last season, the Terrapins outlasted the Gophers 74-73 as 1-point road favorites. 
College basketball pick – Minnesota by 6. 
Providence vs Villanova 
The Providence Friars have just put an end to a three-game losing streak with a surprising 74-70 win at Creighton. They have another tough challenge this weekend, and another upset would be too much for the Friars, especially against the #3 Villanova Wildcats.


After a four-week long hiatus caused by the COVID-19, the Wildcats returned to the floor last Tuesday and barely outlasted the Seton Hall Pirates 76-74 as 9-point home favorites. They needed some time to shake of the rust, and the Wildcats should be better against Providence. 
This is 𝐕𝐢𝐥𝐥𝐚𝐧𝐨𝐯𝐚 𝐁𝐚𝐬𝐤𝐞𝐭𝐛𝐚𝐥𝐥 😼 pic.twitter.com/zdXm5l1Xcg

— Villanova MBB (@NovaMBB) January 21, 2021

The Wildcats have won 15 of their last 18 matchups with the Friars and are 4-1 SU and ATS over the previous five games against Providence. Villanova has the third-best offensive rating in the country, scoring 119.9 points per 100 possessions, and the Wildcats love to take things slowly, averaging 64.1 possessions per 40 minutes (349th). 
Providence prefers a slow tempo, too, but the Friars are yielding 97.3 points per 100 possessions (89th) on 44.5% shooting from the field (235th). Furthermore, besides David Duke (19.4 PPG, 4.8 APG) and Nate Watson (19.1 PPG, 7.1 RPG), the Friars don't have a quality player who can make a difference in a matchup with Villanova. 
College basketball pick – Villanova by 10. 
Clemson vs Florida State 
The #20 Clemson Tigers are in crisis. They dropped two straight games, suffering tough losses to Virginia 85-50 and at Georgia Tech 83-65, as their stout defense completely fell apart. Clemson is now surrendering 91.3 points per 100 possessions (19th) while scoring 107.3 in a return (77th). 
#ClemsonGRIT 🆚 Georgia Tech

🕖 7 PM
📍 Atlanta, Ga.
📺 RSN (Fox Sports South)
📻 https://t.co/ezhlT0HCwD
📊 https://t.co/SGt7CZvUM5
📝 https://t.co/3JEVUHQ8zu pic.twitter.com/Uf3AgZZ8Xe

— Clemson Basketball (@ClemsonMBB) January 20, 2021

The Tigers meet Florida State for the second time this season. Back in December, they beat the Seminoles 77-67 as 1.5-point home favorites despite 36.5% shooting from the field. The Tigers forced 17 turnovers and outrebounded the Seminoles (49-35), posting a whopping 19 offensive rebounds. 
The Seminoles should've learned a lesson. Since that loss, they've won three consecutive contests and are coming off an impressive 78-65 victory at Louisville. The Seminoles opened as firm favorites for Saturday's clash, as their offense ranks 12th in points scored per 100 possessions (114.8). 
Florida State has dropped its last two games against Clemson. Still, the Seminoles are 7-3 SU and 5-5 ATS in their previous ten encounters with the Tigers. They should get revenge and hand the Tigers their third straight loss. 
College basketball pick – Florida State by 6. 
Ohio State vs Wisconsin 
A couple of ranked teams meet in the Big Ten showdown at Kohl Center in Madison, Wisconsin. Look for the #10 Wisconsin Badgers to extend their dominance over the #15 Ohio State Buckeyes.
The Badgers have defeated the Buckeyes in three straight meetings while covering on all three occasions. They are 6-2 SU and ATS in the last eight matchups with Ohio State. 
Wisconsin has won four of its last five tilts, and that loss came against #7 Michigan on the road. On the other side, Ohio State stopped a three-game win streak this past Tuesday with a disappointing 67-65 home loss to Purdue. 
A loss stings, but tomorrow's another day to get better.

Next game: Saturday at Wisconsin.#Team122 #GoBuckeyes pic.twitter.com/LBvQBtgSs9

— Ohio State Hoops (@OhioStateHoops) January 20, 2021

The Buckeyes had a six-point lead with 3:35 to go in the second half, so they blew a huge opportunity against the Boilermakers. It will hurt their confidence, for sure, so don't hesitate to take the Badgers to cover. 
Wisconsin has the fifth-best defense in the country, while Ohio State has the fifth-best offense. However, the Badgers rank 19th in offensive efficiency, whilst the Buckeyes are 72nd in defensive efficiency. Both teams prefer to play at a slow pace, so the Buckeyes' shaky D could be a key factor. 
College basketball pick – Wisconsin by 4. 
West Virginia vs Kansas State 
Don't overthink this Big 12 clash. The #14 West Virginia Mountaineers have lost three of their last five games including a pair of losses to #4 Texas 72-70 and at #3 Kansas 79-65. They desperately need a win, and there's no better chance than this one, as the Kansas State Wildcats are riding a five-game losing streak. 
The Mountaineers are back in action this weekend at Kansas State. Tony Caridi sits down with @CoachHuggs to discuss the matchup in this week's @BankWithUnited Playbook. pic.twitter.com/n2IQxtQ6tQ

— WVU Men's Basketball (@WVUhoops) January 22, 2021

West Virginia is a top-25 team in both offensive and defensive efficiency. On the other side, the Wildcats rank 162nd in offensive efficiency and 176th in defensive efficiency. Kansas State is 4-11 ATS in its last 15 outings, and the Wildcats' previous three losses came by 16 or more points. 
The Mountaineers couldn't cover in three straight meetings with Kansas State, but they beat the Wildcats on the road by nine points in their previous matchup. 
College basketball pick – West Virginia by 9. 
UCLA vs Stanford 
This is a big game for both #24 UCLA and Stanford. The Bruins want to stay perfect in the conference play after winning their first eight Pac-12 games this term. The Cardinal need to prove their worth after two losses in a row at Utah 79-65 and Colorado 77-64.


Stanford dropped to 8-5 on the season and 4-3 in the conference play. The Cardinal are No. 60 in the NCAA NET Rankings and desperately need a win over the No. 34 Bruins. They've won two of their last three meetings with UCLA while thrashing off the Bruins 104-80 in their previous duel at Maples Pavilion. 
Looking back at last night's win at California … let's run back some highlights.#GoBruins 🏀🎥💥 pic.twitter.com/JxnMvDAwRs

— UCLA Men's Basketball (@UCLAMBB) January 22, 2021

The Bruins are rolling on a seven-game win streak following a narrow 61-57 victory at the California Golden Bears. With just four minutes left on the clock, the Bruins were still trailing, but they found a way to outlast California down the stretch. 
UCLA is a top-25 team for a few reasons. The Bruins have great depth, playing without senior G Chris Smith (12.6 PPG, 6.4 RPG). They still have five guys who average points in double digits, and the Bruins score the ninth-most points per 100 possessions (115.5). 
On the other hand, the Bruins' D is a problem, allowing 96.6 points per 100 possessions (81st) on 42.9% shooting from the field (177th). Stanford is not an elite offensive team, tallying just 106.6 points per 100 possessions (87th), but the hosts lean on their defense, yielding 90.8 points in a return (12th). 
The Cardinal record 6.6 possessions per 40 minutes more than the Bruins. If they manage to make some stops and push the ball in transition, the Cardinal could hand the Bruins their first loss in the Pac-12 play. 
College basketball pick – Stanford by 5. 
Mississippi State vs Alabama 
The #18 Alabama Crimson Tide are undefeated in the SEC play, and we're not talking about college football. They top the standings with a 7-0 record, two games ahead of LSU and three games ahead of the Mississippi State Bulldogs who are tied with Florida for the fifth seed. 
Bama is riding an eight-game winning streak, though the Tide outlasted only one top-25 team in the process, beating #7 Tennessee on the road, 71-63. Last time out, they've humiliated the LSU Tigers as 1-point road favorites. On the other side, the Bulldogs are coming off a 64-46 home loss to Ole Miss, recording their second defeat in the last three games. 
Record Night on the Bayou.

Set the @SEC record for made threes in a game with 2️⃣3️⃣.#BlueCollarBasketball | #RollTide pic.twitter.com/vSn4zYSlBB

— Alabama Men's Basketball (@AlabamaMBB) January 20, 2021

Alabama plays at the 11th-fastest pace in the country, averaging 74.5 possessions per 40 minutes. The Tide will roll over the Bulldogs who average 66.9 possessions (274th) and score only 106.0 points per 100 possessions (93rd). Bama has the 10th-best defensive rating of 90.5 points allowed per 100 possessions.  
The Bulldogs have won three of their last five matchups with the Tide, but they are 4-9 SU and ATS over the previous 13 encounters with Alabama. Also, the Bulldogs are 0-4 SU and ATS in their last four visits to Coleman Coliseum and are 1-10 SU and 2-9 ATS in their last 11 road matchups with Bama. The Tide covered in seven of the last eight games overall along with a push. 
College basketball pick – Alabama by 13. 
Georgia Tech vs Virginia 
Two red-hot teams face off against each other at John Paul Jones Arena in Charlottesville, Virginia, as both Yellow Jackets and Cavaliers are undefeated in five straight outings. The #13 Virginia Cavaliers are unbeaten in six straight encounters with the Georgia Tech Yellow Jackets as well, covering four times in that stretch. 
No. 1⃣3⃣ in the latest @AP_Top25 poll! 🔶⚔️🔷 #GoHoos https://t.co/ohPEobpsBw

— Virginia Men's Basketball (@UVAMensHoops) January 18, 2021

During their skid, the Jackets failed to score more than 58 points against Virginia. The Cavaliers have just allowed 50 in a 35-point victory at #20 Clemson. Interestingly, Georgia Tech is coming off an 83-65 home win over the Clemson Tigers. 
If they put on another strong performance, the Cavaliers will beat the Yellow Jackets. They are a top-10 team on both sides of the ball, while Virginia's pace is the slowest in the country.
The hosts will find different ways to score against the Jackets who surrender 97.3 points per 100 possessions (88th) on 45.4% shooting from the field (263rd) and 37.5% from beyond the 3-point line (320th). 
College basketball pick – Virginia by 8. 
Missouri vs Tennessee 
The SEC showdown between the #19 Missouri Tigers and #6 Tennessee Volunteers will be a joy to watch. Mizzou is 3-2 in the conference play, just half a game behind the Vols who have to make amends for an embarrassing 75-49 loss at Florida. 
Got beat (bad), plain and simple pic.twitter.com/IVtzFBG0Ui

— Tennessee Basketball (@Vol_Hoops) January 20, 2021

Tennessee has the second-best defensive rating in the nation, but the Vols struggle to get things going offensively. They score just 110.2 points per 100 possessions (54th) on 45.3% shooting from the field (125th) and 33.2% from downtown (199th). 
It's a similar case on the other side, as Missouri tallies 109.1 points per 100 possessions (60th) while yielding 92.0 in a return (25th). The Tigers are making 27.9% of their 3-pointers (332nd).


These two schools already met on December 30, 2020, and Tennessee dismantled Mizzou as a 4-point road fave, 73-53. The Vols dominated for all 40 minutes, shooting 50.0% from the field and making five of their seven attempts from deep.
They limited the Tigers to 36.4% shooting from the field and force them into 21 turnovers. Tennessee is undefeated in four straight contests against Mizzou, going 3-1 ATS in the process. 
College basketball pick – Tennessee by 7. 
Pacific vs Gonzaga 
The #1 Gonzaga Bulldogs will undoubtedly thrash off the Pacific Tigers. The question is, can the Zags cover a massive spread, as the Tigers have been playing solid defense for most of the season. However, the Tigers fell apart at Pepperdine last Thursday, suffering an 85-68 defeat as 3-point road dogs. 
The Zags are 9-0 straight up and 6-3 ATS in their previous nine meetings with Pacific. Last season, they routed the Tigers 92-59 as 22.5-point home favorites. 
Our guy @corey_kispert named the @WCChoops Player of the Week for the second time this season!
📰Release➡️ https://t.co/U86FsZ2AfP pic.twitter.com/X8kJgkpWgA

— Gonzaga Basketball (@ZagMBB) January 18, 2021

It's tough to bet against the team that is 14-0 overall and has been ranking first in the nation all season long. The Zags make 55.3% of their field goals (1st) while scoring 123.9 points per 100 possessions (2nd). Still, Gonzaga is 0-3-1 ATS in its last four showings and 2-7 ATS in its previous nine outings as a fave of 25.5 or more points. 
This seems like a typical toss-up wager. The Zags could beat Pacific by 50 only if they want to. 
College basketball pick – Gonzaga by 26. 
Oregon State vs Oregon 
The Pac-12 clash in Eugene, Oregon, wraps up Saturday's slate, and the #21 Ducks will search for their second straight win over the Beavers. They split the last season's two-game set, as each school won at home comfortably. 
The Oregon Ducks will play their first game in two weeks. They'll miss a couple of starters against the Beavers due to the COVID-19, so covering a double-digit spread could be a problem. 
Back at it.

The Ducks look to their depth as they prepare to face OSU on Saturday (7:30pm, Pac-12 Network).#QuackMinute | #GoDucks pic.twitter.com/k6Am9bx97I

— Oregon Men's Basketball (@OregonMBB) January 21, 2021

Without Chris Duarte (18.4 PPG, 4.6 RPG) and L.J. Figueroa (10.1 PPG, 6.5 RPG), the Ducks shouldn't have an easy job against the Beavers who just beat USC 58-56 for their second straight win.
Oregon State is not a good defensive team and surrenders 103.4 points per 100 possessions (200th), but if the Beavers slow down things, they'll keep it close against the shorthanded Ducks. 
The Beavers average 64.5 possessions per 40 minutes (339th). They are 4-2 SU and ATS in the last six encounters with the Oregon Ducks.
College basketball pick – Oregon State by 10.
Are you interested in finding out more on the latest season of college basketball? Then make sure you visit our college basketball hub page, we've got all the details you need!