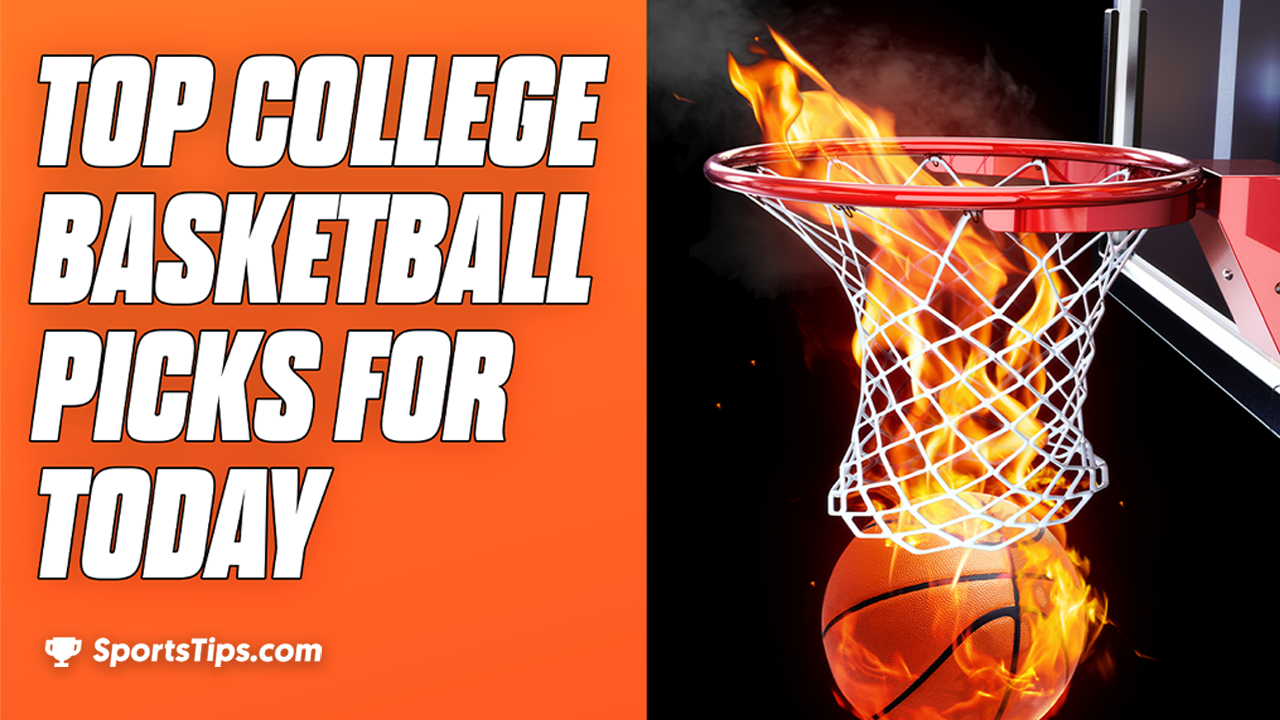 Our free College Basketball Picks are out for Wednesday, November 17th, 2021! Make sure you check our College Basketball Picks before the action kicks off.
Look below to find our free College Basketball Picks for the best games on today's schedule!
George Mason @ #20 Maryland – 7pm ET
Two 3-0 sides square off to start our evening as the Maryland Terrapins host the George Mason Patriots. The Patriots have actually been far more dominant in their games so far, despite the Terrapins being the ranked opponent, so they come into this tough test with a heap of momentum.
After what was a disappointing last season, Maryland will look to improve their performance this campaign and hopefully to reach at least the Elite Eight. They are off to an anticipated 3-0 start defeating consecutively Quinnipiac, George Washington, and Vermont. However, Maryland has been struggling to cover their spread in each one of these matches. The Terrapins kept most of its players for yet another season including their seniors, Eric Ayala ana Fatts Russell who are expected to lead the team to new heights in their last year at Maryland. Qudus Wahab can come in handy for the hosts with his height of 6'11'' and weight of 240 lbs. Donna Scott and Hakim Hart will also play a vital role in Maryland's performance and improvement this year.
George Mason are 3 out of 3 from the beginning of the season as well. They demolished each single opponent they faced by at least 20 points. Morgan State didn't stand a chance losing to them by 37 points, while Pennsylvania and Stony Brook lost by slightly more than 20 points which further seals their dominance in their openings this year. Josh Oduro leads the way for the Patriots with his 19.3 points per game and his 71.4% field goals made. Xavier Johnson and D'Shawn Schwartz are also nice prospects who have the potential to further develop as players. It will be a tough one to call, but I think George Mason can bring some problems for Maryland and at least deny them from covering the spread.
Denis' College Basketball Pick: George Mason +11.5 (-122)
This is Maryland Basketball pic.twitter.com/Wc0GNIPXVb

— Maryland Men's Basketball (@TerrapinHoops) November 9, 2021
Maryland is off to a 3-0 start after a nice win over the always competitive Vermont Catamounts. Senior guard Eric Ayala had his strongest game to date as he scored 22 points in just 19 minutes and was able to get to the line and shoot a perfect 6-6. They also got a big game from University of Rhode Island transfer Fatts Russell who also put up 22 points. Now Maryland takes on a George Mason squad who are also off to a 3-0 start and in no way should be taken lightly.
The Patriots have won their three games by an average of nearly 27 points as they've gotten great performances from Colorado transfer D'Shawn Schwartz and junior forward Josh Oduro. The Patriots two-way play will make things difficult for the Terps, who haven't exactly dominated the teams they've played so far. It's too early for me to be making any bold upsets with confidence, so I'll pick George Mason to cover.
Michael's College Basketball Pick: George Mason +11.5 (-122)
Both schools come into this game with identical records of 3-0 on the season. Based on the top 25 slate tonight this could very well be the most competitive game out of all of them. George Mason is by no means a push over and Maryland should be expected to get their best fight. George Mason has opened up their season in impressive fashion with victories over Stony Brook by a score of 74-52, Penn by a score of 87-66 and Morgan State by a score of 90-53. It goes without saying but this game is their toughest test to date as they take on one of the Big Ten's best teams in the Maryland Terrapins.
As for the previously mentioned Terrapins they got to 3-0 with victories over Quinnipiac by a score of 83-69, George Washington by a score of 71-64 and Vermont by a score of 68-57. Despite winning all three of those games they certainly have not won by margins that they have felt comfortable with. They opened up the season as the 21st ranked team in the country and now they are sitting at number 20. They will need to improve their play on both ends of the floor where they could be staring in the face of an upset tonight at home. However things are easier said than done and when the final buzzer sounds on this one I look for Maryland to continue their undefeated season.
Tony's College Basketball Pick: Maryland (-850)
Central Arkansas @ #9 Baylor – 8pm ET
It's a battle of the Bears as Baylor hosts Central Arkansas tonight. Baylor will look for a third straight win to start their night while Central Arkansas is yet to get within 30 points of their two opponents. Will Baylor keep it rolling or can Central Arkansas pull off the shock upset?
The reigning champions from Baylor are looking good at the start of this season in the NCAA. They won two home games and will try to get a third consecutive win on Wednesday against Central Arkansas. Defeating Nicholls and Incarnate Word by around 30 points shows that they will try to get a convincing lead in the first half of their matches and then slowly, but surely close out the game. They will need to avoid unnecessary injuries in the early stage as the season is not as lengthy as the one in the NBA and players will have much less time to recover.
Central Arkansas are coming into this game with two straight losses to Butler and Saint Louis. They have been terrible from the field in both matches and I don't see how they will increase these percentages against Baylor. Camren Hunter and Darius Hall are their top players as the first have the most points per game, while the latter leads his team in rebounds, assists, and steals. However, I think that Baylor's center, Jonathan Tchamwa Tchatchoua, will deny most of Central Arkansas' approaches to the basket. Keeping their opponents under 60 points is a quite likely achievement for Baylor and if this happens, they might be able to cover their spread. They will surely look to start huge and take a demanding lead in the first half and if this advantage is more than 20 points, they will be able to even extend it further in the second half.
Denis' College Basketball Pick: Baylor -33.5 (-110)


Baylor is already off to a big start with back-to-back blowout wins. It may be premature to say this but, this team already looks positioned to make another big run this year. They've been thrilled to have guys step up after they lost some big names including Davion Mitchell and Jared Butler. Guys like Matthew Mayer and Adam Flagler were expected to step up, but the team has been pleasantly surprised with LJ Cryer who only scored a little over three points per game last season and now is scoring 16.5 per game.Baylor continues to look complete and ready to compete against whoever comes their way.
Next up: the Central Arkansas Bears, a team that's lost two games in a row against two tournament worthy teams. They lost by 35 to the University of St. Louis and then by 32 to Butler. Yes, those are both good opponents, but Baylor is on a whole other tier. If that's the fate they suffered in those games, Baylor should have no issue in this "battle of the bears."
Michael's College Basketball Pick: Baylor -33.5 (-110)
Central Arkansas comes into this game with a record of 0-2 on the year. They have not been very competitive so far through two games on the year so they will be looking to turn that around in Wednesday nights contest. Central Arkansas is a member of the Atlantic Sun Conference. They have never played in the Division 1 NCAA Tournament and that does not look to be changing anytime soon.
The Baylor Bears come into this game with a record of 2-0 on the year. They picked up those two victories by defeating Incarnate Word and Nicholls in back to back blowouts. They are currently ranked 9th in the country by the associated press. As for the results of this game I look for the Baylor Bears to win this one in blowout fashion much like they did in their first two games of the year. Baylor is one of the more storied programs in college basketball on the women's side of the game and I look for the men to get to the top sooner rather than later.
Tony's College Basketball Pick: Baylor -33.5 (-110)
Northern Iowa @ #16 Arkansas – 8pm ET
The Northern Iowa Panthers finally got win number one in their last game, and to celebrate, they have to get on the road to face a ranked side, the Arkansas Razorbacks. Arkansas has won both of their games by double digits so far and will be looking to add another here, given they are favored by 13.5 points.
After what was a successful last season for Arkansas, the 16th seeded team will try to go even further in the bracket. They were eliminated in the ¼ finals after a close battle with the eventual champion, Baylor. So far, the Razorbacks are 2-0 this season defeating Mercer and Gardner Webb by approximately 15 points. They lost their top scorer from last year, Moses Moody, who signed with the Golden State Warriors. However, Arkansas kept JD Notae who is quick with the ball and is able to drop monstrous numbers. He leads the team with 24 points and 4.5 steals per game. In addition to this, their 7'3'' junior, Connor Vanover, is really helpful in defense, while Davonte Davis proved to be a great all-around player.
Northern Iowa suffered two upsets in their first three games for the season, dropping matches against Nicholls State and Vermont. They managed to make a great performance on Sunday destroying the guests from Dubuque by 37 points. Their 6'9'' junior forward, Austin Phyfe leads the team in points, assists, and blocks while also having a decent number of rebounds per game. Northern Iowa is also a team that tries around 25 shots from the 3-point line, which further suggests a fast build-up game. I think we can use this to our advantage and go with the option for "over points" as both teams have the capacity to easily go beyond 70 points.
Denis' College Basketball Pick: Over 140.5 (-110)
Action ➡️ Reaction pic.twitter.com/sOfuYjqRc8

— #16 Arkansas Razorbacks Men's Basketball 🐗 (@RazorbackMBB) November 13, 2021
Arkansas have gotten out to a pretty easy 2-0 start with wins over inferior opponents including the Mercer Bears and the Gardner-Webb Runnin' Bulldogs. Now they face a Northern Iowa program that has occasionally found itself in the tournament, but this year hasn't looked so hot.
Northern Iowa lost their first game to Nicholls State, a tournament team last year, but also a team that would go on to lose to Baylor by nearly 30. They would then lose to a solid Vermont team, before securing their first win of the year against Dubuque. Now they face two tough opponents in five days with Arkansas and St. Bonaventure, starting with a game against the Razorbacks Wednesday night.
They'll have a hard time against an Arkansas team that's been led by guard JD Notae and his 24 points per game. Notae hasn't been doing it alone though, as forward Connor Vanover has been a stud scoring 19 points per game and hauling in 7 rebounds per game. Based on how bad Northern Iowa has lost to two teams that then went and got blown out by their ranked opponents, I'll take a talented Arkansas team to cover.
Michael's College Basketball Pick: Arkansas -13.5 (-110)
Northern Iowa comes into this game with a record of 1-2 on the season. They lost their opening two contests to Nicholls and Vermont before picking up a victory over Dubuque in their last game. Northern Iowa is a member of the Missouri Valley Conference. They are one of the more successful mid-majors in college basketball having made seven NCAA tournament appearances from 2004 to 2016, including three straight from 2004 to 2006. Overall they have made eight total appearances as they also made one back in 1990. They will be looking to get back to the big dance for the first time in five years of the season.
The Arkansas Razorbacks come into this game with an undefeated record of 2-0 and they are the number 16th ranked team in the country according to the Associated Press. The Razorbacks have opened up the season with victories over Gardner-Webb by a score of 86-69 and Mercer by a score of 71-64. As for the result of this game I expect it to be all Arkansas throughout the Razorbacks are clearly just the more talented team on the floor and Northern Iowa has struggled greatly against division one opponents through two games this year.
Tony's College Basketball Pick: Arkansas (-1200)
Northern Colorado @ #8 Texas – 8:30pm ET
Despite coming into this clash off a loss, being just 1-1 on the season, the Texas Longhorns are still the #8 team in the country. They managed to keep relatively close to #1 Gonzaga last time out, and now turn their attention to the Northern Colorado Bears, who have started the season off strongly, being 3-1 and their only loss coming in overtime.
Northern Colorado are off to a great start to this season, winning three out of their four opening matches. They were only defeated by Hawaii-Hilo after overtime. The Bears made up perfectly for this loss by defeating Colorado College by 40 points on Monday. Now, they will have, at first sight, a really hard obstacle to overcome in the face of the 5th-seeded Texas. The team is 45% from the field this campaign and is looking at 36% from deep. Daylen Kountz and Kur Jongkuch are the most valuable players for Northern Colorado while some of their top points contributors like Matt Johnson II and Bodie Hume will need to bring up their A game for the match against Texas.
Texas are 1-1 already, getting defeated by the top favorite for the title, Gonzaga, in their previous game. They started off the season with a demanding 44-point win over Houston Baptist. The Longhorns will try to do their best to make up for their surprising 52:53 loss to Abilene Christian in 1/32 finals last year. Parting ways with three of their top players, Greg Brown III, Kai Jones, and Jericho Sims, is never a thing that can be overcome easily, but they will continue trusting their most experienced guys this year as well. Timmy Allen, Jase Febres, Andrew Jones, Courtney Ramey, and Christian Bishop are all Texas' ballers who have plenty of years behind their backs already. I think this experience will grant them lots of wins this year, but it's also something that will be studied by their opponents. I guess Northern Colorado has the capacity to compete with Texas for most of the game and not let them cover this presumably high spread.
Denis' College Basketball Pick: Northern Colorado +21.5 (-110)


The Texas Longhorns are looking to bounce back after being trounced by the Gonzaga Bulldogs in Spokane. Gonzaga showed that the #8 team was no match for their dominance; even though the Longhorns successfully limited Chet Holmgren to 2 points, Drew Timme went ballistic for 37 points. It was a tough pill to swallow for the Longhorns, but they need to keep their composure and hope to get another crack at the Bulldogs come March/April.
Now they'll focus on a Northern Colorado team that's out to a 3-1 start.
The Northern Colorado Bears won consecutive games to start their season as they beat both Pacific and Hawaii by one possession. They followed those two gritty wins by losing to the University of Hawaii at Hilo Vulcans—not exactly your "big name" program. After that odd loss they beat Colorado College by 40. Three wins are nice; against some decent programs are even nicer, but I'm not convinced they'll be able to match up against a Texas team that's looking for a new beginning after Gonzaga.
Michael's College Basketball Pick: Texas -21.5 (-110)
Northern Colorado has had a decent start to their 2021 campaign as they are 3-1 coming into this game. They have picked up some decent wins over teams like Pacific by a score of 67-65, Hawaii by a score of 81-78 and Colorado College in blowout fashion by 40 points. However they were upset in overtime by another Hawaii school, 87-79, otherwise they would be 4-0 at the moment. Now they face their toughest test of the year when they head to Austin to play the nationally ranked Texas Longhorns.
Texas comes into this game at 1-1 and ranked number 8 in the country. They won their opening contest over Houston Baptist by a score of 92-48 before being dismantled by the number 1 team in the country the Gonzaga Bulldogs last Saturday night by a score of 86-74. Now Texas will be looking to bounce back in this contest and I believe they will as I expect the Longhorns to cruise to victory in this matchup on Wednesday evening in the Lone Star State.
Tony's College Basketball Pick: Texas (-8000)
North Florida @ #2 UCLA – 10:30pm ET
This looks to be a lopsided affair as the 3-0 UCLA Bruins host the 0-4 North Florida Ospreys. The Bruins have already been seriously tested this season, going to overtime with Villanova, while the Ospreys have struggled offensively and struggled to stay close to their opponents.
North Florida will have a very inconvenient road trip game against the 2nd-seeded UCLA. They are off to an awful start to the season with 0 wins and 4 losses which makes their task for improving from last year a bit harder. They held a record of 8 wins and 15 losses last season which put them in 7th place in the Atlantic Sun Conference. The class between both teams is crystal clear and the question here is not whether UCLA will win, but whether they will beat North Florida by so much that they will send them a bit towards South.
UCLA are off to a perfect 3-0 start for their campaign. They had a tough meeting at home against Villanova in their second match, but still managed to overcome the tough opponent from Pennsylvania after overtime. They scored 95 points against CSU Bakersfield and 100 points against Long Beach State which further underlines their ambition to repeat their magical run from last year. The Bruins are led by Johnny Juzang who is averaging 23 points per game and is still contributing occasionally with steals and blocks. Jules Bernard is hot from the beyond the arc, scoring in 10 out of 18 attempts so far. I believe their strong march will go on as they will wipe off the floor with North Florida. I am having UCLA to at least cover their spread.
Denis' College Basketball Pick: UCLA -26.5 (-110)
UCLA shot 51 percent from the field and forced 25 turnovers in Monday night's 100-79 victory over Long Beach State.

Let's run back several highlights. #GoBruins pic.twitter.com/Su0Itprt00

— UCLA Men's Basketball (@UCLAMBB) November 16, 2021
After a huge win against Villanova last Friday, UCLA nabbed another win Monday night against a Long Beach State team that has some quality offense. The Bruins saw that as LBSU was able to string together 79 points, but UCLA bettered them by hitting the century mark. On Wednesday night, the Bruins host a North Florida Ospreys team that's laid an egg in the win column so far.
In defense of the Ospreys, all four losses have come against tournament worthy opponents: Texas Tech, Texas A&M, Arizona State, and Grand Canyon University (they did give ASU some trouble in the first half). Still none of those teams have the offensive firepower that UCLA does, as the Bruins "Three J's" (Jules Bernard, Jamie Jaquez Jr., and Johnny Juzang) have been a thrill to watch. Expect them to put on another clinic against this North Florida team that will have to suffer through another loss to start their long season.
Michael's College Basketball Pick: UCLA -26.5 (-110)
These two teams competing in this game could not be more opposite. North Florida has gotten their 2021 season off to a terrible start as they have dropped their first four games of the year and will likely remain winless following this one as well. As for the UCLA Bruins they got a huge win over the Villanova Wildcats at home a couple nights ago and have paired that with two other victories to start their season out on a three game winning streak that they will continue to look to extend throughout the month of November and December. UCLA is the consensus greatest team of all time when it comes to college basketball and I believe this year is the year where they could add to your already impressive number of national titles and they have all the tools to make another deep run in March.
North Florida's 0-4 start has come by virtue of losses to Texas Tech, Arizona State, Texas A&M and Grand Canyon University by a combined score of 290-234. Meanwhile UCLAs 3-0 start to the season have come by virtue of wins vs top ranked Villanova by a score of 86-77 in overtime and two blowout wins against Cal State Bakersfield and Long Beach State where they won both games by a combined total of 58 points. UCLA last looked absolutely dominant to start the year, and look like an early season favorite for national championship contention.
Tony's College Basketball Pick: UCLA (-10000)
If you need more news, information and predictions, head over to our College Basketball hub page for all your college basketball needs!
*Odds and spreads correct at time of publication, courtesy of FanDuel.