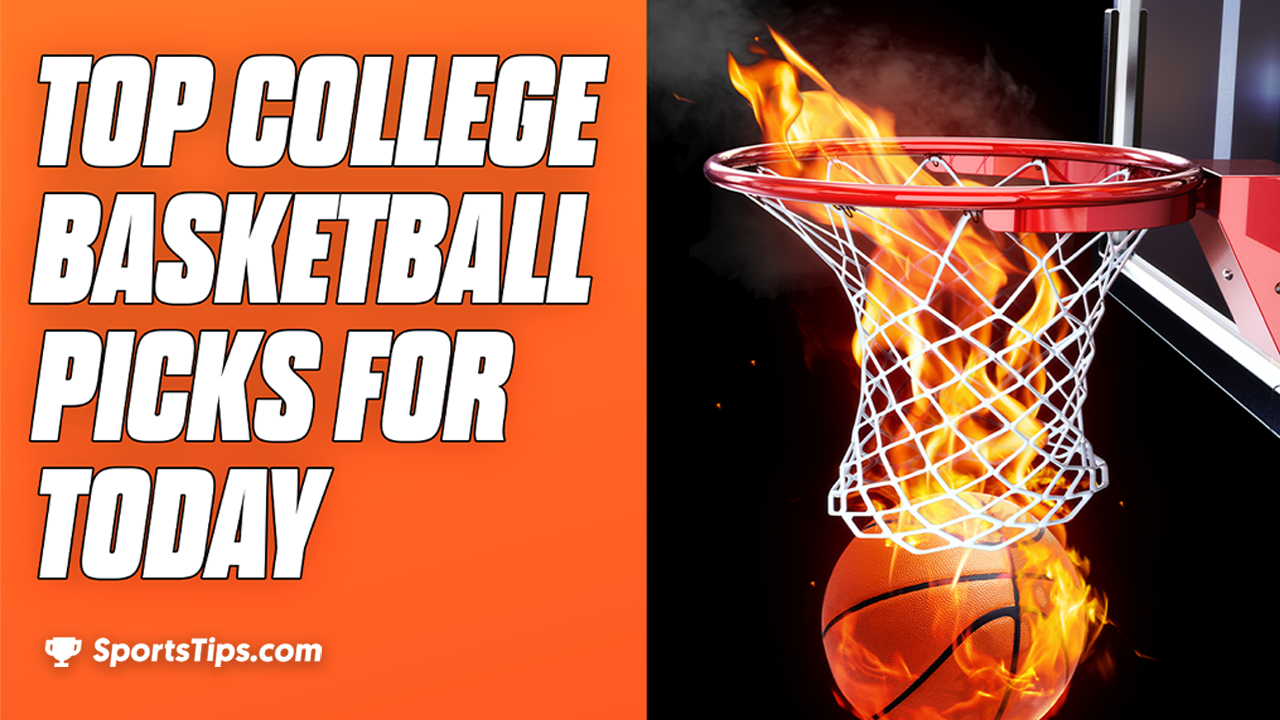 Our free College Basketball Picks are out for Wednesday, November 10th, 2021! Make sure you check our College Basketball Picks before the action kicks off.
Look below to find our free College Basketball Picks for the best games on today's schedule!
Buffalo @ #6 Michigan – 6:30pm ET
While Michigan will be looking to start their season off with a bang, they come up against a Buffalo side that is projected to win the Mid-American Conference and qualify for March Madness. All ranked teams, except one, won last night, so the pressure is on for the Wolverines tonight.
The game between Buffalo and Michigan will be one of the most exciting fixtures on Wednesday night in the NCAA. Although Michigan seems like a far better team than Buffalo, I think we can witness a game with plenty of interesting and compelling moments. Michigan narrowly missed out on reaching the Final Four last season after suffering an unpleasant upset to UCLA in the quarter finals. They lost the game 49-51 and it was kind of disappointing to score below 50 points in such a vital match. However, the Wolverines will try to bounce back with a good run in the beginning of this season.
Buffalo, on the other hand, are favorites to win their Mid-American Conference. Led by Josh Mballa and Jeenathan Williams, the Bulls have their hopes high up as they enter this new season. Josh Mballa is a small forward who received the defensive player of the year honors last year and who broke a long-standing record for most rebounds in a single season for Buffalo. Jeenathan Williams had 48.6% FG last year averaging 17.6 points mad 6.8 rebounds per game. He is a forward who can drastically change the direction of a game with just a couple of shots. These two players on Buffalo's side are enough for me to pick their handicap as I don't think Michigan can release their rage in the very first game of the season.
Denis' College Basketball Pick: Buffalo +15.5 (-110)
〽️🏀 is pretty simple …
It's about character
It's about culture
It's about FAMILY!#WeAreNotForEveryone | #GoBlue pic.twitter.com/KskhMCZVNd

— Michigan Men's Basketball (@umichbball) November 10, 2021
The Michigan Wolverines are looking to sit atop the Big 10 this season, as they start off the season ranked sixth overall. They're looking forward to having second team All-American player Hunter Dickinson back in the front court after this 7'1 behemoth led the Wolverines in scoring and rebounding last season. In addition to Dickinson, Michigan also has four top-50 recruits coming in this year including five-star phenoms Caleb Houstan and Moussa Diabete. The Wolverines have a great amount of talent across the board and they should be able to make a deep tournament run barring injuries.
Meanwhile you can never count out the Buffalo Bulls; while they missed last season's tournament they previously had made four of the last five. In 2018 they upset #4 Arizona and in 2019 they got a #6 seed ranking and made it to the second round. They're thrilled to get back players like Jeenathan Williams and Renaldo Segu who last season scored 17 & 13 points per game respectively. There's also Josh Mballa who averaged a double-double last season with 15 points and 10 rebounds. There's plenty of talent on this Buffalo squad, but unfortunately it's probably not quite enough to bother the Wolverines, especially at home. Still I'll take a chance with Buffalo to cover, just because it might take a couple games for these Michigan newcomers to fully mesh.
Michael's College Basketball Pick: Buffalo +15.5 (-110)


The Michigan Wolverines open the season as the number sixth ranked team in Preseason AP Poll. They will be looking to build off of last season's Big Ten regular season title and Elite Eight NCAA Tournament run. This will be former Fab 5 member Juwan Howard's 3rd season at the helm for the Wolverines. Michigan has shown steady improvement over his last two years and this year will have their eyes set on a potential national championship run.
As for their opponent the Buffalo Bulls are coming off of a decent 16-9 season where they made the National Invitation Tournament. The Bulls also posted a 12-5 record in MAC conference play. They will be looking to improve on last season by playing their way into the NCAA Tournament in 2022. They will also be looking to win their fifth MAC conference championship in six seasons.
As for the result, I look for the Michigan Wolverines to win this one as they are clearly the more dominant team. However I do not expect Buffalo to go down without a fight. I think the safer bet in this one is taking the Michigan Wolverines straight up.
Tony's College Basketball Pick: Michigan (-1450)
Penn @ #20 Florida State – 9pm ET
The Florida State Seminoles kick start their season by hosting Penn tonight, and this should be a relatively easy matchup for them. Penn was only voted as the fourth best team in the Ivy League this season and that form doesn't really stack up for a road matchup like this. However, basketball brings some weird results, and our experts have examined the form and found their best bets for the game below!
One of the hidden favorites for the title, Florida State, will welcome Penn State in their home arena. Florida State were eliminated in the 1/8 finals last year by Michigan in a one-sided game from the very beginning. They are eager to make up for this result in front of their home crowd in Florida which will be for the first time since early 2020 due to the COVID restrictions. Led by Anthony Polite, Rayquan Evans, and Malik Osborne, the Seminoles are ready to reach new heights this year going deep into the Playoffs and hopefully into the Final Four in April. This will be Leonard Hamilton's 19th season in charge of Florida State and he will try to cement his legacy with yet another good campaign to his name.
On the other hand, Penn had a 15-11 record in the Ivy League last season and they are looking to improve this achievement and find a way to battle against the best project team there, Princeton. The team expects a lot from their sophomore guard, Jordan Dingle, who won the Ivy League Rookie of the Year award in 2019/2020. Moreover, their forward, Max Martz, had the highest percentage of 3-pointers made and was third in terms of rebounds. Senior players like Bryce Washington, Michael Wang, and Jelani Williams complete their team. In my opinion, the winner of this match is kind of predetermined, but I think Penn can definitely put on a serious fight and not let Florida State play with them around the court. So, I will choose Penn +19.5.
Denis' College Basketball Pick: Penn +19.5 (-110)
24 hours till showtime 🔋👀#NewBlood pic.twitter.com/2uaEpQo9Ns

— Florida State Men's Basketball (@FSUHoops) November 10, 2021
After losing their top scorers to graduation/NBA Draft last season, the Florida Seminoles still sit with a #20 ranking thanks to some solid transfers including Caleb Mills, who comes via the Houston Cougars. While Mills only played four games last year, he averaged over 13 a game a year prior in his first official season in Houston. In addition to Mills, they'll expect big things from top recruit Mathew Cleveland as well as Kentucky transfer Cam'Ron Fletcher. With a bunch of new blood, yet sheer talent, the Seminoles will be a fun one to keep an eye on.
They'll have an excellent opportunity to start meshing against the Penn Quakers. A prestigious school no doubt, the Quakers have struggled for the most part over the past 10+ years. They made them NCAA tournament in 2018 as a #16 seed, but before that they hadn't made it since 2007, when they were finishing a run of being the IVY League's best basketball school. The Ivy declined playing last season due to COVID, but in the two seasons prior they put up solid records that had them just shy of making the tournament. They might be a slight surprise against a Florida State team that has a lot of personalities playing together for the first time. With the spread at 19.5 and early season woes being highly possible for FSU, I'll pick Penn to at least cover
Michael's College Basketball Pick: Penn +19.5 (-110)


The Florida State Seminoles open up the season as the 20th ranked team in AP Preseason Poll. Following last season's Sweet Sixteen appearance they will be looking for more postseason success this season. The Seminoles posted a record of 18-7 last year, including an 11-4 mark in the Atlantic Coast Conference. They will be led by Leonard Hamilton who will be going into his 20th season as the head coach of Florida State.
As for the Pennsylvania Quakers, last season was canceled due to the COVID-19 Pandemic. In the 2019-20 season they posted a record of 16-11 including an 8-6 mark in the Ivy League. They are led by 6th year head coach Steve Donahue. They are a storied mid-major program, and one of the famous five basketball programs in the state of Pennsylvania along with Villanova, Temple, La Salle and St. Joes.
As for the result of this one it could very well be a compelling contest. Penn is no slouch and could give Florida State all they can handle on opening night. Which is why my pick for this game is Penn to cover the spread. They could possibly even win this one but the safer bet is them covering.
Tony's College Basketball Pick: Penn +19.5 (-110)
If you need more news, information and predictions, head over to our College Basketball hub page for all your college basketball needs!
*Odds and spreads correct at time of publication, courtesy of FanDuel.