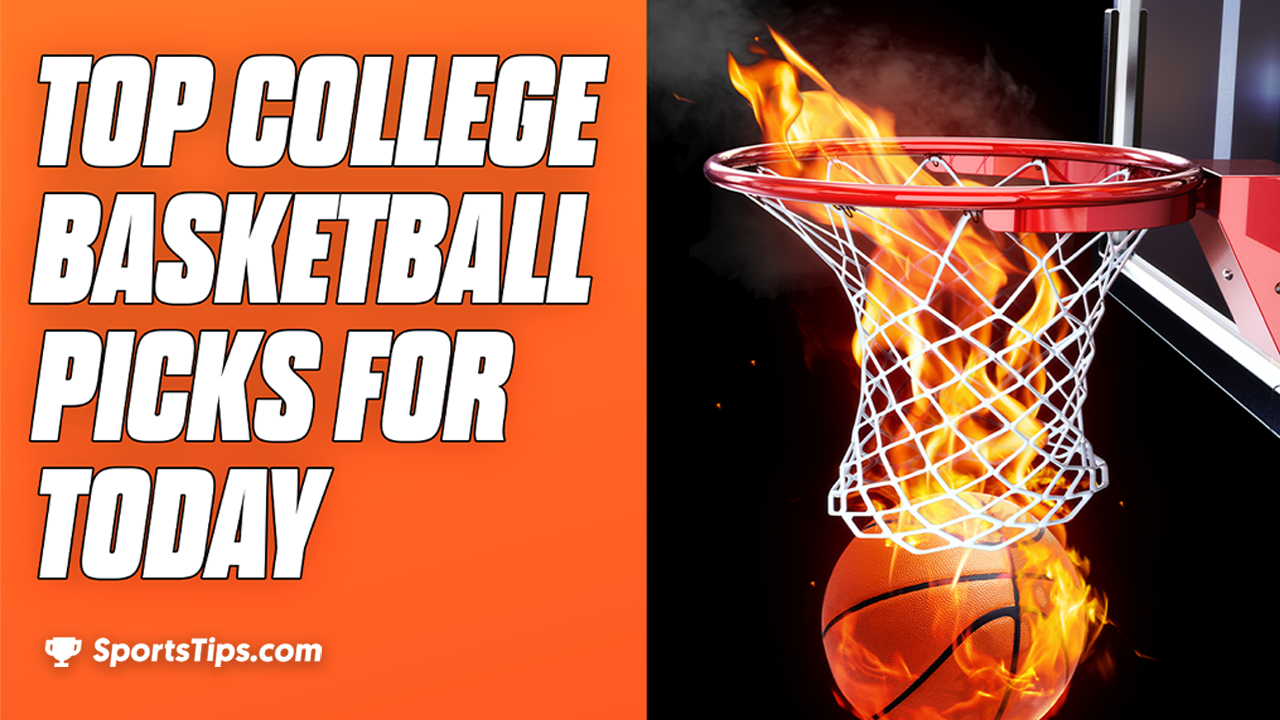 Our free College Basketball picks are out for Wednesday, December 1st, 2021! Make sure you check our expert College Basketball picks before the action kicks off.
Look below to find our free College Basketball picks for the best games on today's schedule!
Louisville @ #22 Michigan State – 7:15pm ET
This matchup between the 5-1 Louisville Cardinals and the #22 Ranked 5-2 Michigan State Spartans is part of the ACC/Big Ten Challenge. It will be a deciding game in the challenge as it pits two of the conferences' best teams against each other.
The Louisville Cardinals and the 22nd-seeded Michigan State will produce yet another classic on Wednesday in their long-term NCAA rivalry. Both teams are hungry to win this one, but it seems that neither of them is in great condition to do so. Louisville might be 5-1 from the start of the season, but suffering an upset against Furman cannot really give them the upper hand for tomorrow. Michigan State, on the other hand, had to face some of the best teams in the NCAA and eventually, they lost both meetings with Baylor and Kansas by double-digit numbers.
However, the Spartans managed to outclass UConn a couple of days ago, which I think gives them a slight advantage for the upcoming fixture. Louisville is looking to improve a lot from last year and even if they lose against Michigan State, they will still be favorites to do so. The Cardinals have a fantastic defensive player in the face of Malik Williams who leads the team in rebounds, steals, and blocks. Noah Locke is the top scorer with an average of 13 points per game. Michigan State looks like a much more balanced team, but they still have Marcus Bingham Jr. who distinguishes himself from the rest. For me, Michigan State should be able to defeat Louisville, and covering the spread might be a problem, but I will take it.
Denis' College Basketball Pick: Michigan State -5.5 (-110)
Two of the best programs in the history of college basketball get together in this one, as part of the ACC/Big Ten Challenge. Louisville has been solid so far this season, sitting at 5-1, including winning the Baha Mar Hoops Bahamas Championship over the Thanksgiving weekend. The one slip-up they have is an overtime upset at the hands of Furman, which is certainly an embarrassing loss, to be perfectly honest.
Night work in East Lansing.#GoCards pic.twitter.com/0XqkqYK4AF

— Louisville Basketball (@LouisvilleMBB) November 30, 2021
Michigan State comes in at 5-2, including ranked at number 22, as they've played a tougher schedule to this point than the Cardinals have. Their two losses both by double digits, but both are to solid teams, as they got taken down by Kansas, and then throttled by Baylor, the defending national champions. With a few solid wins over UConn and Butler, I honestly think the Spartans have played a little better than Louisville this season, but in this one, I like the Cards for some reason. This just feels like a game that goes down to the wire, and I look for Sparty to turn the ball over late, letting Louisville sneak into East Lansing and get out with a win.
Noah's College Basketball Pick: Louisville (+195)
This is merely the first game on the Wednesday slate that is full of potential classics this early on in the season. This game is a part of the ACC versus Big Ten challenge that has been ongoing for the last couple of days. This one also has the potential to be the best game out of the entire challenge. The 5-1 Louisville Cardinals will travel to East Lansing to take on the 5-2 Michigan State Spartans who are nationally ranked at #22 in the country.
This is a game between two teams who will surely be involved in the NCAA tournament early next year. Not only that but they also have the potential to win their respective conferences this season. The loan loss of the year for the Cardinals came in upset fashion to Furman in overtime. Meanwhile, Michigan State has dropped games to Kansas and Baylor which are two very respectable losses. As for the result of this game I look for Louisville to pick up another win and extend their winning streak and record to 6-1 on the year.
Tony's College Basketball Pick: Louisville (+195)
#14 Florida @ Oklahoma – 8pm ET
The undefeated 6-0 Florida Gators travel to Norman to take on the 6-1 Oklahoma Sooners. This game would also feel right at home on the football field this season and should be a classic on the hardwood as well.
Florida looks fabulous in the opening segment of the 2021/22 NCAA season. The Gators are 6-0 already and they are looking to further prolong this winning streak against Oklahoma on Wednesday night. Colin Castleton is, without a doubt, the MVP of the team so far with his 14.8 points, 10 rebounds, and leading 2.8 blocks per game. His 6'11'' helps him dominate in the paint against teams with slightly smaller players. Moreover, four more players are averaging more than 10 points per game for Florida.
On the other hand, Oklahoma is also looking great in the beginning of the campaign, winning 6 out of 7 games. They are 4th in the Big 12 after Texas Tech, Baylor, and Iowa State. However, being ahead of teams like Texas and Kansas is a pretty decent achievement for everyone in Oklahoma. However, the Sooners will most probably drop down sooner as they are about to play a lot of seeded teams in December and in January. They still shouldn't be underestimated as they have players like Tanner Groves and Jalen Hill who can be game-changers if they manage to shoot near perfection from beyond the arc. However, I think that the Gators are a slight favorite in this one as they showed a lot of potentials already this season demolishing Florida State and defeating Ohio State.
Denis' College Basketball Pick: Florida (-111)
Florida and Oklahoma both enter this one as having impressed so far this year, as the Gators are undefeated, while the Sooners have only dropped one, in rough fashion to Utah State. Outside of that, Oklahoma is playing great basketball, although it hasn't been against quite as good of competition as Florida has played.
The Gators have been phenomenal so far this year, picking up wins over Ohio State, who just knocked off Duke, and in-state rival Florida State in absolutely dominant fashion. I like what Oklahoma has done this year, but with the experience that Florida has, I just think they bring too much to the table for the Sooners to get a win. With the game being in Norman, I think it stays tight all the way through, but in the end, Florida wins in the last two minutes and gets out with a victory.
Noah's College Basketball Pick: Florida (-111)
Much like the game earlier between Michigan State and Louisville, this one is another potential classic waiting to happen. The undefeated 6-0 nationally-ranked Florida Gators will travel to Norman to play for six and one Sooners of Oklahoma. Not only will the game be good on the basketball court it is a game that would be competitive on the gridiron or softball diamond as well. As both of these schools have a rich athletics history. This one is sure to live up to the potential and provide us with yet another great early-season college basketball matchup.
The Florida Gators have looked absolutely dominant on their way to rolling off victories in their first six games of the season. They have an average margin of victory of 21 points and two high profile wins over rivals Florida State and the Ohio State University. Meanwhile, the Oklahoma Sooners have looked almost equally as dominant outside of an upset loss to Utah State Emma Myrtle Beach Invitational. When the final horn sounds on this one I expect the Florida Gators to continue their season-opening win streak and remain undefeated with a big win on the road here.
Tony's College Basketball Pick: Florida (-111)
#12 BYU @ Utah Valley – 9pm ET
This is a rivalry match-up of sorts as it is a part of the UCCU Crosstown Clash. The undefeated 6-0 Cougars of BYU will take on 6-1 Utah Valley. Both teams come into this game on winning streaks of six games, as BYU is unbeaten and Utah Valley has not lost since their season opener.
Two teams who also share fantastic records this season will have to face each other on Wednesday night in the NCAA. BYU is still undefeated as they gathered 6 wins already. Defeating Oregon and Utah was definitely their biggest achievement so far. Both matches were expected to be quite tight, but in the end, the Cougars defeated their opponents by a double-digit number. Alex Barcello and Te'Jon Lucas are the core elements of BYU's success at the moment as Barcello leads the team with 18.5 points per game, while Lucas takes the playmaker role most times, but he can also drive to the basket.
Utah Valley is 6-1 this campaign as they are yet to face a seeded team. They already have three overtime victories over Pepperdine, Long Beach State, and Denver, which might further exhaust the whole roster. For the convenience of the players, the head coach uses a lot of substitutes for his rotations. Fardaws Aimaq will surely need some time off the court as he averages 35 minutes per game. However, this strategy pays off so far as he averages 20.3 points and 13.7 rebounds in his first 7 games of this campaign. Blaze Nield is another key figure on the Wolverines squad as he uses his quickness to open free spaces for both Aimaq, Harding, and Harmon who regularly get passes from him. In my opinion, Brigham Young will close out this fixture, but they won't be able to do it with ease. I will suggest picking Utah Valley's spread.
Denis' College Basketball Pick: Utah Valley State +13.5 (-105)
This is a game that has the potential to be a great one, even though if you just look at the names on the uniforms you may not expect it. With BYU coming in undefeated and looking dominant in most of them, they're not a team to take lightly, as they destroyed Utah and Oregon in games that many thought they would lose. With Alex Barcello averaging 18.5 points per game, he's leading the way for a Cougars offense that has the potential to score on anyone.
𝐍𝐄𝐗𝐓 𝐔𝐏: ʙʏᴜ ᴠs ᴜᴛᴀʜ ᴠᴀʟʟᴇʏ pic.twitter.com/lSQxRBVVYc

— BYU Men's Basketball (@BYUMBB) November 30, 2021
Utah Valley is the really surprising part of this matchup, as they come into this one at 6-1, including winning six in a row. It's important to note that they're yet to play a team that would be considered as a "quality opponent", however, 6-1 still isn't a bad start regardless of who you're playing. In this one, BYU's offense, and experience against solid competition already this year, gets them over the hump in a game that they're on the road for. I think the Cougs end up leading for much of the game, before pulling away late. With that being said, give me BYU and the points in this one.
Noah's College Basketball Pick: BYU -13.5 (-111)
While this is still a good match-up and has the potential to be very competitive, this is the one game on this slate that is likely to be a blowout in favor of the ranked team. As the BYU Cougars and Utah Valley take part in the crosstown showdown in this one. Both teams come into this game with six victories on the year however Utah Valley does have a loss on their résumé while BYU is undefeated. They also both come into this game with winning streaks and six games as Utah Valley's loss came in their season opener.
BYU and looked nearly unstoppable this season, as they've dominated the competition on the way to a spot in the top 25 and a 6-0 record. Most notably of all they picked up a huge blowout victory over Oregon in the Phil Knight Invitational by a margin of 32 points. As for Utah Valley, they lost their opener to Boise State but have since strung together six wins, including a first-place finish in the SoCal Invitational. Despite both teams' success, the result of this one likely won't be in question and I look for the Cougars of BYU to win this one running away, extending their streak to 7 games to open the year.
Tony's College Basketball Pick: BYU -13.5 (-111)
Colorado @ #5 UCLA – 9:30pm ET
This early season Pacific 12 Conference matchup sees two 6-1 teams facing off to gain an early advantage in the standings. As the 6-1 Colorado Buffaloes travel to Los Angeles to play the 6-1 UCLA Bruins.
Colorado is off to a great start to this season in the NCAA, having won 6 out of their 7 opening matches. However, their schedule becomes a bit more difficult as they will have to face two of the top-seeded teams in their next games. The first one will be UCLA and the second one will be the 13th-seeded, Tennessee. They might have avoided losing to Southern Illinois, but their shooting in this particular game was awful and, in the end, they merely scored 63 points. The Buffaloes have three fantastic players in front positions, Evan Battey, Jabari Walker, and Keeshawn Barthelemy, who make the difference for Colorado so far.
UCLA, the surprising semi-finalist from last year, is looking to make yet another statement this season. However, they failed to do so against Gonzaga a couple of days ago when they lost by 20 points. Excluding this match, they managed to defeat Villanova in their second game for the season and they have been pretty merciless in their other meetings. We observe a slight decline in Johnny Juzang and Jaime Jaquez Jr.'s performance in their last matches ahead of this one and I think we can use this to our advantage. I think UCLA will easily win tomorrow, but I will go with the option for under 141.5 points.
Denis' College Basketball Pick: Under 141.5 (-112)
In a similar situation, both of these Pac-12 opponents come into this one at 6-1. The difference is that UCLA's schedule has been much tougher to this point, including their only loss being to the then top-ranked Gonzaga Bulldogs. With Johnny Juzang and Jaime Jaquez Jr. continuing to lead the way for this team that made it to the Final Four last year, I don't think Colorado, despite them playing well, can manage to go on the road to LA and knock off UCLA.
The Buffaloes have been playing well, but the offense has been the real concern for them so far this year. The defense has remained solid, getting them to 6-1 at this point, but if the offense doesn't step up and begin shooting better, times are going to get a lot tougher. With UCLA and Tennessee coming up, it's going to be a rough stretch for Colorado. While they want to imagine that they can get a win in at least one of these, I think a more realistic expectation for them would be to just hope to stay competitive in both. I think UCLA wins this one, but Colorado's effort on the defensive end allows them to cover the 13.5.
Noah's College Basketball Pick: Colorado +13.5 (-110)
This is an early-season PAC-12 conference matchup that has all the potential to provide a great game. Both of these teams are coming into this game with identical records and will be looking to kick off their conference schedule with a victory. This will be the first set of two early-season conference matchups for every team in the PAC 12. When the dust settles on the season and we prepare for conference tournaments there is a real possibility that either one of these teams could finish at the top of the standings.
The UCLA Bruins come into this game with a fantastic record as their lone loss has come to the Gonzaga Bulldogs. They do possess a top 10 win over the Villanova Wildcats as well. The Buffaloes of Colorado have looked great outside of an upset loss to Southern Illinois in the Paradise Classic. They are already 1-0 in the PAC-12 as they beat the Stanford Cardinal on Sunday by 4 points. As for the results of this one while I expect a competitive game down to the final whistle I look for UCLA to come out on top with a big road victory to get their conference slate started off on the right foot.
Tony's College Basketball Pick: UCLA (-1100)
#24 Michigan @ North Carolina – 9:15pm ET
Yet another installment of the Big Ten/ACC Challenge features these two blue bloods of college basketball meetings in Chapel Hill, North Carolina. The 4-2 Wolverines will head to North Carolina to play the 4-2 Tar Heels in this one.
Michigan has been one of the biggest disappointments so far in the NCAA. They have already lost twice this season – to Seton Hall and Arizona. The Wolverines also struggle to be relentless in their other matches against teams who should be defeated by 20-30 points. Most recently, they clinched the victory against Tarleton by 11 points as they were 22-point favorites. Eli Brooks and Hunter Dickinson lead the team in points, while Dickinson is also the main defensive player with the most rebounds and blocks per game. The 24th-seeded, Michigan, is 4-2 and they desperately need to avoid getting yet another loss.
North Carolina, on the other hand, is also 4-2 from the beginning of the campaign. However, their record is understandable as they had to face Purdue and Tennessee who are performing on a very high level so far. Armando Bacot and Caleb Love lead the team in each aspect of the game as Bacot is more defensive, while Love uses his quickness and dribbling to get assists and steals. The team is also performing better than Michigan from the 3-point line. Brady Manek, R.J. Davis, Kerwin Walton are all players who have around 40-50% from beyond the arc on around 30 shots attempted. In my opinion, North Carolina should be able to close out this game and make the best use out of Michigan's struggles at the moment.
Denis' College Basketball Pick: North Carolina (+100)
Both of these teams enter this one at 4-2, and have looked decent on the year, but certainly not great. Based on what we've seen from both, while both deserve to be ranked in the top-25, I'm not sure that either has shown that they're able to compete with the country's best teams. Michigan has losses to Seton Hall and Arizona, both arguably games they probably should have won, while North Carolina has losses to Purdue and Tennessee, who are both teams that look like they could be Sweet 16 teams or better in this year's tournament.
Inside the film room with @umichbball @UNC_Basketball prior to tonight's @accmbb @B1GMBBall matchup. https://t.co/0Bcn7jg0VO

— Seth Greenberg (@SethOnHoops) November 30, 2021
As for the result of this one, I don't see there being much difference between these two teams. Michigan has a bit more talent, but based on the talent, I think North Carolina has actually played slightly better. I think this one comes down to location, as I think the crowd at the Dean Dome manage to push the Tar Heels just over the edge, giving UNC a win that will certainly come in handy in a major way at the season's end when the committee is determining seeding.
Noah's College Basketball Pick: North Carolina (+100)
This game pairs two of the NCAA schools that use the Jordan brand for uniform branding, and also two of the more successful programs in college basketball. It is also an elite matchup between the ACC and Big Ten and another installment of the ACC/Big Ten Challenge. Both teams come into this game with identical records of 4-2 on the season. Both of them will also be looking to pick up a big victory in this one that would go a long way towards their resumes as we get closer to March Madness.
The Michigan Wolverines are nationally ranked at 24th in the country as they hold a handful of wins over decent teams. However, their season has not been without fault as they have been upset by Seton Hall and Arizona. As for the Tar Heels, their losses have come to the Purdue Boilermakers and Tennessee Volunteers. They still have plenty of opportunities to make their mark as following this game, they have an upcoming date with the UCLA Bruins as well. As for the results of this one I look for Juwan Howard and the Michigan Wolverines to pick up the win on the road in Chapel Hill.
Tony's College Basketball Pick: Michigan (-120)
If you need more news, information, and predictions, head over to our College Basketball hub page for all your college basketball needs!
*Odds and spreads correct at time of publication, courtesy of FanDuel.