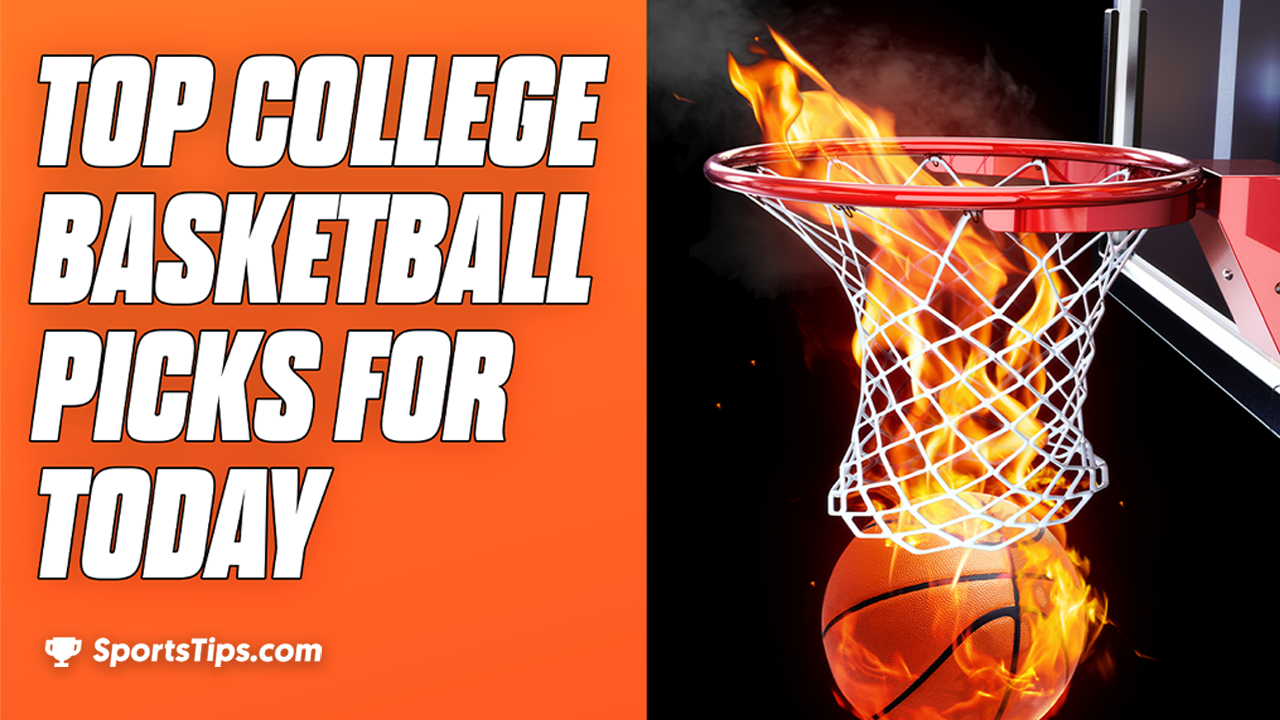 Our free College Basketball Picks are out for Thursday, November 11th, 2021! Make sure you check our College Basketball Picks before the action kicks off.
Look below to find our free College Basketball Picks for the only game on today's schedule!
George Washington @ #21 Maryland – 6:30pm ET
The Maryland Terrapins kick off their season with a big clash against George Washington tonight. While this is Maryland's first game, George Washington is coming off a narrow win over Saint Francis and will be hoping that momentum from that can help them secure a win over a ranked opponent.
After getting the win in their first game against the St. Francis, the George Washington Colonials will have a more difficult challenge this time. They will face the Maryland Terrapins who are the better team on card, but they aren't Gonzaga or Michigan. However, I think that Maryland is a compact team that can surprise any of the top favorites for the title. Their forward, Qudus Wahab, is their best player who stands at 6' 11'' and is playing great on both ends. Two of their seniors, Eric Ayala and Fatts Russell, are also expected to have great contributions for the team's performance this year. They defeated Quinnipiac with 83:69 after a great 16-point 1st half win. Qudus Wahab had a great night with 17 points on 70% shooting, 6 rebounds, and 2 blocks.
On the other hand, the George Washington Colonials are also looking to get their second win for the season, but they know it will be nearly impossible to do it against this roster of Maryland. Their 6' 4'' guard, Brendan Adams, led his team to victory in their first game against the Red Flash. Three of the players who also played last year, Joe Bamisile, James Bishop, and Amir Harris, fulfill the team and make it even more competitive. Last season, they finished off with 5 wins and 12 losses and I personally think they will improve their win-ratio this campaign. The game between them and Maryland will give us a better perspective of what we can expect from them in the upcoming matches. So far, I will go with a bit safer bet with "over 138.5 points". I think both teams have the ability to drive to the basket and to shoot from the 3-point range.
Denis' College Basketball Pick: Over 138.5 (-105)
Q was as advertised. In 17 min:

17 points
7-10 FG
6 boards
2 blocks pic.twitter.com/2XWK5cEohl

— Maryland Men's Basketball (@TerrapinHoops) November 10, 2021
The Maryland Terrapins opened their 2021-22 season Tuesday night with a 14-point win over Quinnipiac, 83-69. The Terrapins were pleased with the performances of their new additions including Georgetown transfer Qudus Webb who had 17 points while shooting 70% from the field and top recruit Julian Reese, who was a spark off the bench with 11 points in his debut. Maryland probably would've preferred a bigger margin of victory against a team like Quinnipiac, but they'll take any double-digit win while guys are still learning to mesh.
Their next opponent is George Washington, a team who hasn't been very good since they fired head coach Mike Lonegran in 2016 for "emotional verbal abuse."
Since his dismissal the school has gone 62-89 and have only had one winning season which was the year after Lonegran left (20-15). This season they're off to a 1-0 start after a close win against St. Francis (PA) 75-72. They hope to bring that winning mentality to College Park on Thursday night as they face a very good Maryland team. While the 'Terps didn't blow Quinnipiac out of the water, it shouldn't be a cause for concern. I expect them to handle George Washington who barely won their first game against a no name opponent.
Michael's College Basketball Pick: Maryland -17.5 (-110)


Maryland got their season off to a fantastic start with an opening night win over Quinnipiac by a score of 83-69 on Tuesday night. While not an ideal margin of victory for the Terrapins, a win is still a win in college basketball and all that matters is the 1 in the winners column. Last year Maryland finished the season with a record of 17-14 and posted a losing record in the Big Ten Conference for only the second time since joining back in 2014. They will be looking to bounce back from what is a rare down year for them as they are typically an NCAA Tournament team.
George Washington also comes into this contest with a close victory and 1-0 start. As they defeated Saint Francis (PA) by three points the other night. George Washington is most remembered for making a deep run in the NCAA Tournament many years ago but haven't been the same lately as since 2016 they have posted a record of 62-89. They will be looking to get back to their winning ways this season. This will be head coach Jamion Christians third season at the helm and his overall record with the program is 18-32 at the time of this writing. so he may have one final shot to turn this team around.
As for the result in this one, Maryland should not have a problem picking up a victory in this game. The Terrapins are the more talented team by far. However I do not look for them to cover the spread, it will take a few more games before all their new faces start to gel so the Moneyline is the safer bet in this one.
Tony's College Basketball Pick: Maryland (-4500)
If you need more news, information and predictions, head over to our College Basketball hub page for all your college basketball needs!
*Odds and spreads correct at time of publication, courtesy of FanDuel.