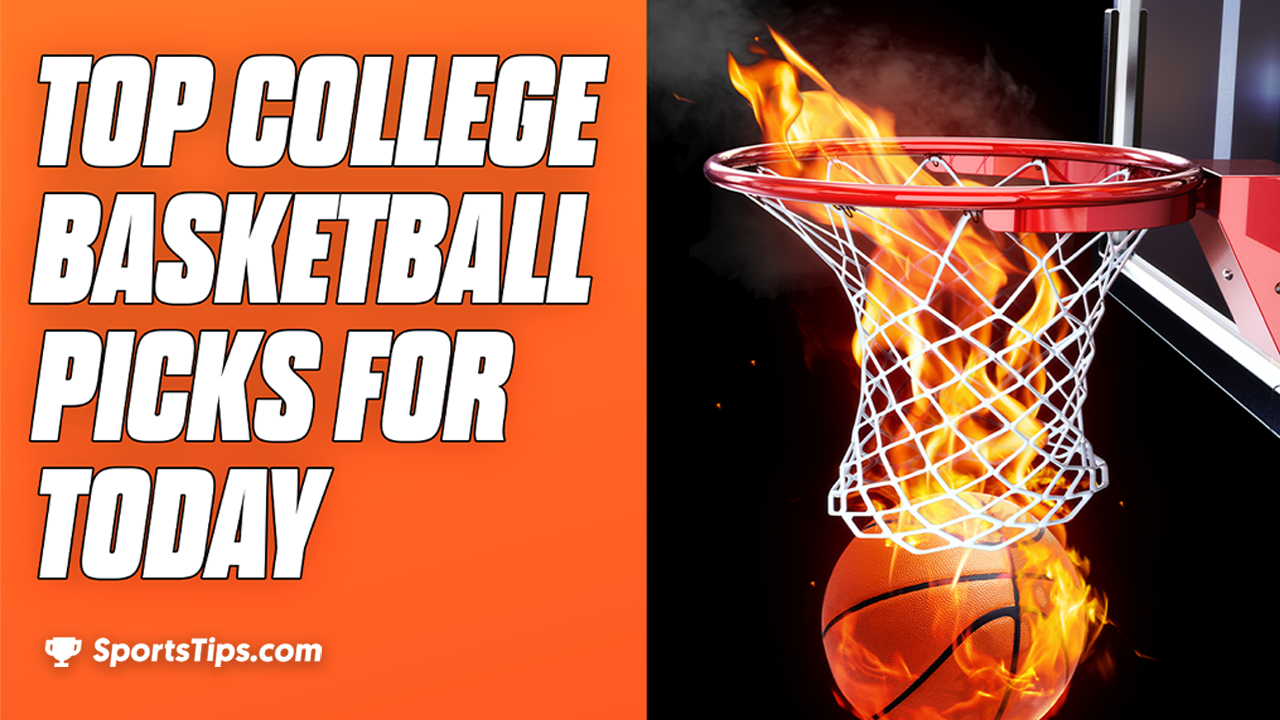 Our free College Basketball picks are out for Thursday, December 9th, 2021! Make sure you check our expert College Basketball picks before the action kicks off.
Look below to find our free College Basketball picks for the best games on today's schedule!
#7 Texas @ #23 Seton Hall – 6:30pm ET
This Big 12-Big East Battle matchup is the only game between two ranked teams on today's slate. As the number #7 Texas Longhorns travel north to play the #23 Seton Hall Pirates. Texas is 6-1 on the year, while Seton Hall is 7-1 coming into this game. A win for either team would likely move them up in the next AP Poll.
One of the most interesting matches on Thursday in the NCAA puts Texas against Seton Hall. Texas suffered an unpleasant 12-point defeat against Gonzaga who were really dominant in the early games of this season. However, they managed to pull themselves together and grab 5 consecutive convincing victories against teams from a lower caliber. Timmy Allen has been the most effective player for the Longhorns, while Courtney Ramey and Tre Mitchell are right behind him with around 10 points per game.
Seton Hall is a team that shouldn't be underestimated. They made an upset against a low-performing Michigan, but they were defeated in the next game by Ohio State. They went on to win the rest of their games, thus improving their record to 7-1. Jared Rhoden is the most valuable player for the Pirates with his 17.6 points and 7.4 rebounds per game. Kadary Richmond also plays well with the ball in his hands as he leads Seton Hall in assists and steals. In my opinion, Seton Hall might surprise everyone and take out yet another top-seeded team. However, I will go with them covering the spread as the safer option.
Denis' College Basketball Pick: Seton Hall Covers
On paper, this should be the best game of the college basketball slate for Thursday night. Texas comes in ranked 7th, with the Longhorn's only loss being an understandable loss to Gonzaga. Bringing in former Texas Tech head coach Chris Beard to the same position in Austin is already having a positive impact, and it's really only a question of when he wins at a high level, and less of if he wins at that high level.
2️⃣4️⃣ HOURS ▪️ 𝐖𝐄𝐀𝐑 𝐁𝐋𝐔𝐄 🔵🔵

🔗 https://t.co/9juvQDcD6J#HALLin 🔵⚪️ pic.twitter.com/0cUwZDdALN

— Seton Hall Men's Basketball (@SetonHallMBB) December 8, 2021
However, I've been a huge fan of this Seton Hall team over the past two years and that's not changing now. They played good basketball for much of last season in a weird year due to Covid, and they look even better this year. With only one loss this season, a tight one to an Ohio State team that later beat Duke, I've been extremely impressed with what I've seen from the Pirates. Despite being ranked sixteen spots lower than their opponents in this one, I think Seton Hall is a better team, and being at home for this one only solidifies that thought for me. Give me the Hall to cover in this one, and take a chance to take them outright as well.
Noah's College Basketball Pick: Seton Hall
This game is likely to be the best game of the evening. As the nationally ranked Longhorns take on the nationally ranked Pirates in a cross conference showdown. Texas comes into this game as the #7 ranked team in the country and currently has a record of 6-1 on the year as their lone loss of the season came to the Gonzaga Bulldogs. Since the loss to Gonzaga, the Longhorns have five straight games all by double digits.
The Seton Hall Pirates come into this game as the #23 ranked team in the country. They currently have a record of 7-1 on the year. Their only loss of the season came to Ohio State in the Fort Myers Tip-Off. Since the loss, the Pirates have won their last four games. Prior to the loss, they picked up an upset win over the Michigan Wolverines and they will be looking to add another big top 25 win here. As for the result of this game I have the Texas Longhorns picking up a top 25 win on the road.
Tony's College Basketball Pick: Texas
#1 Purdue @ Rutgers – 7pm ET
The number one team in the country, the Purdue Boilermakers, head to New Jersey and put their unbeaten record on the line against Rutgers in this Big Ten Conference matchup. Purdue is 8-0n the season, while Rutgers is exactly at the .500 mark at 4-4. This game will be important for both teams as they will want to rack up as many conference wins as possible before they move strictly into Big Ten play in 2022.
The top-seeded, Purdue, is looking to rewrite their history even more. In Monday's new poll when the rankings were updated, Purdue became #1 for the first time in their history. The team has been nothing less than remarkable this season as they are 8-0 with wins over Villanova and North Carolina. They started off the campaign as a 7th-seeded, but a couple of good games later put them in top 3, and now they became the team that everyone desires to defeat. The Boilermakers have a fantastic balance within the roster as Jaden Ivey, Zach Edey, Trevion Williams, and Sasha Stefanovic are all versatile players who can play on a very high level at a particular position on the court.
Rutgers, on the other hand, are last in the Big Ten Conference, winning 50% of their matches. They have had a hard time recently, losing 4 out of their last 5 games. It all started with a loss to DePaul by 3 points. Later on, they suffered a huge blowout against Lafayette in a game where they scored just 51 points. On top of that, they lost to UMass in a narrow game that ended 85:83 after an incredible second half for UMass, dropping a total of 51 points for the last 20 minutes. A victory over Clemson brought back some of their confidence, but the 35-point loss in their last game against Illinois was the last nail in the coffin. I think that they won't be able to give a decent fight against Purdue. In my opinion, the Boilermakers will take a quick "walk in the park" for 40 minutes and they will cover the spread in the end.
Denis' College Basketball Pick: Purdue Covers
Take Purdue in a big way. The Boilermakers have been the best team in the country so far, as they're undefeated on the year, with quality wins over multiple teams, including UNC, Villanova and Florida State. Now they get an average Rutgers team on the road. I understand that college basketball is weird, especially in conference play on the road, as anything can happen, but this doesn't strike me as the kind of game that we see an upset in.
I don't think Rutgers, who comes in at 4-4, has the talent to actually match up at any position on the floor with this Purdue team, as they have losses to DePaul and Lafayette, and a conference loss to Illinois which isn't a bad loss. Size is the other thing to keep in mind with this one. Purdue consistently courts a team made up of tall, long guys, whereas Rutgers doesn't necessarily have the length to compete with that size. Take Purdue, as expected, and quite possibly by a pretty large number.
Noah's College Basketball Pick: Purdue
Purdue is by far the number one team in college basketball as they head into this Big Ten matchup on the road with the Rutgers Scarlet Knights. The Boilermakers come into this game undefeated on the season with a record of 8-0. They already have some high profile wins over the likes of North Carolina, Villanova, Florida State and Iowa. Now they will be looking to pick up another win in conference play against Rutgers.
The Rutgers Scarlet Knights come into this game right at the .500 mark with a record of 4-4 on the season. They are already 0-1 in Big Ten play after falling to Illinois the other night. They will be looking to rebound with a huge top 25 upset over Purdue. However, some things are easier said than done and I can't see Rutgers winning this game which is why I'm going with Purdue to pick up the road win.
Tony's College Basketball Pick: Purdue
Iowa @ #17 Iowa State – 9pm ET
This Big 10 vs Big 12 rivalry should be a good game as Iowa travels to Ames to play in-state rival Iowa State. This game will be played for the Iowa Corn Cy-Hawk Trophy. This is perhaps the game that fans of the Hawkeyes and Cyclones most look forward to each and every year.
The Iowa Hawkeyes were off to a perfect 7-0 start to this campaign in the NCAA before losing two consecutive games to Purdue and Illinois. Their performance against one of the best college teams right now was pretty decent as they kept a close distance until the very end. The loss to Illinois was expected as they came into this game after a tough exhausting 40 minutes against Purdue. Unseeded Iowa had a great last year, finishing with 21 wins and 8 losses. However, they ended up losing against Oregon in the 1/16 finals, thus exiting the tournament. They are without Luka Garza, but Keegan Murray stepped in and leads the team with 23.9 points, 8 rebounds, and 2.2 blocks per game.
Iowa State, on the other hand, is one of the remaining undefeated teams in the NCAA. So far, they managed to outclass the likes of Xavier, Memphis, and Creighton. Izaiah Brockington and Gabe Kalscheur have had some decent games with 30 points. Tyrese Hunter is a fantastic playmaker who can be an attractive pick for some team in the future as he is still in his freshman year. It is surely going to be a tough call as both teams are performing on a very high level. However, I would give my preferences to Iowa State as they showed sheer discipline and fantastic ability to make clutch plays under immense pressure.
Denis' College Basketball Pick: Iowa State (+180)
In a battle of in-state cornfield rivals (that's all Iowa is, after all) we get two of the country's most consistent teams. Iowa started the year strong, before slipping up twice to two teams that they were underdogs in, against Purdue and Illinois. While I do think this is a good Hawkeyes team, the departure of Luke Garza is taking its toll on a young basketball team, as he was one of the nation's best players last year.
𝗡𝗼. 𝟭𝟳 𝗜𝗼𝘄𝗮 𝗦𝘁𝗮𝘁𝗲 (𝟴-𝟬) 𝗛𝗼𝘀𝘁𝘀 𝗛𝗮𝘄𝗸𝗲𝘆𝗲𝘀 𝗜𝗻 𝗜𝗼𝘄𝗮 𝗖𝗼𝗿𝗻 𝗖𝘆-𝗛𝗮𝘄𝗸 𝗦𝗲𝗿𝗶𝗲𝘀 𝗦𝗵𝗼𝘄𝗱𝗼𝘄𝗻

🆚 Iowa (7-2)
🗓️ Thursday, Dec. 9
🕖 8 p.m.
📍 Hilton Coliseum
📺 ESPN2
🗒️ https://t.co/RMwvveEQAr#Cyclones | #C5C pic.twitter.com/FrVy8czUcg

— Iowa State Men's Basketball (@CycloneMBB) December 7, 2021
For Iowa state, they come into this one undefeated on the year, with quality wins over Memphis, Creighton, and Xavier. They shoot the ball reasonably well, and they certainly have an adequate inside presence that's going to force a young Hawkeyes to have to stay balanced and actually guard the whole floor. The other side of this is that with this one taking place in Ames, I like Iowa State to have a nice home-court advantage, so give me the Cyclones in a reasonably close one.
Noah's College Basketball Pick: Iowa State (+180)
This one should be a good one, as these two in-state rivals shift over from the football field to the basketball court. The Iowa Hawkeyes come into this game off of losses to Purdue and Illinois in Big Ten Conference play. The back-to-back losses knocked their overall record down to 7-2 entering this one. They will be looking for a huge upset to break the losing streak and potentially put themselves into the next top 25.
The Iowa State Cyclones come into this game undefeated and nationally ranked inside the top 25 at #17. They are 8-0 on the year and have Looked dominant in the process has racked up several top 25 wins. As for the result of this game I have the Iowa State Cyclones coming out with the victory in this one at home.
Tony's College Basketball Pick: Iowa State (+180)
Merrimack @ #5 Gonzaga – 9pm ET
The Gonzaga Bulldogs have had a rough go of things as of late. Now they will look to get the ship straightened out with what should be a tune up game against Merrimack.
Gonzaga has gone through some difficulties lately as they lost two out of their last three matches. A loss to their rivals, Duke, sparked off the fire and the 16th-seeded, Alabama, took advantage of that and also defeated the Zags. The ex-top-seeded team started off the season quite well with convincing victories over Texas and UCLA. They have been dominant in the rest of their games, but things went south two weeks ago. Drew Timme and Chet Holmgren were denied in the last matches, as Rasir Bolton and Julian Strawther had to take more responsibilities. Both of them are fantastic from the 3-point line with near to 50% shots made.
Merrimack, on the other hand, is 4-6 from the start of the season and the Bulldogs will be the first seeded team they will face. The Warriors struggled to score more than 60 points as the game against Rutgers finished 48:35 in favor of their opponents. Merrimack relies much on their 6'8'' junior, Jordan Minor, who leads the team in points, rebounds, and blocks. Mikey Watkins is another key player for the Warriors, but his performance from beyond the arc is nothing less than terrible. Mykel Derring is the only decent shooter from long distance as he is 24-52 shooting from deep range so far. I think that this game has a predetermined outcome with Gonzaga easily taking the win. I will choose them to cover the spread as I think it's time for them to get back into a nice rhythm.
Denis' College Basketball Pick: Gonzaga -32 (-115)
Merrimack isn't Duke or Alabama. That's all you really need to know about this one. I know that the Zags have struggled as of late, dropping games to Duke and Alabama, and needing a big second half to run away from Tarleton State, but that won't be the case in this one.
Projected first-rounders Drew Timme and Chet Holmgren have both slipped up just a bit over the past week and a half or so, but with them getting what equates to an exhibition against a Merrimack team that sits at 4-6 on the year, against average to below-average teams, and this is a game that Gonzaga runs away with a hurry, as they come out just excited to get a what ends up being little more than a walkthrough game for one of the best teams in the country. Take Gonzaga and the points, as the Bulldogs win easily.
Noah's College Basketball Pick: Gonzaga (-10000)
This game cannot be coming at a better time for the nationally-ranked Gonzaga Bulldogs as they have recently had a rough stretch of play. They will get what is virtually a free tune-up game against Merrimack in this one. Merrimack comes into this game with a record of 4-6 on the year. They are currently on a three-game losing streak. They will need to play almost perfect basketball to have a shot at an upset in this one.
Despite the recent rough stretch, the Gonzaga Bulldogs are still the favorite in my opinion with a 2021-22 national championship. They also have the likely winner of the player of the year in Drew Timme, and a future NBA star in Chet Holmgren as for the result of this game, Gonzaga should win this one running away easily at home.
Tony's College Basketball Pick: Gonzaga (-10000)
If you need more news, information and predictions, head over to our College Basketball hub page for all your college basketball needs!
*Odds and spreads correct at time of publication, courtesy of FanDuel.