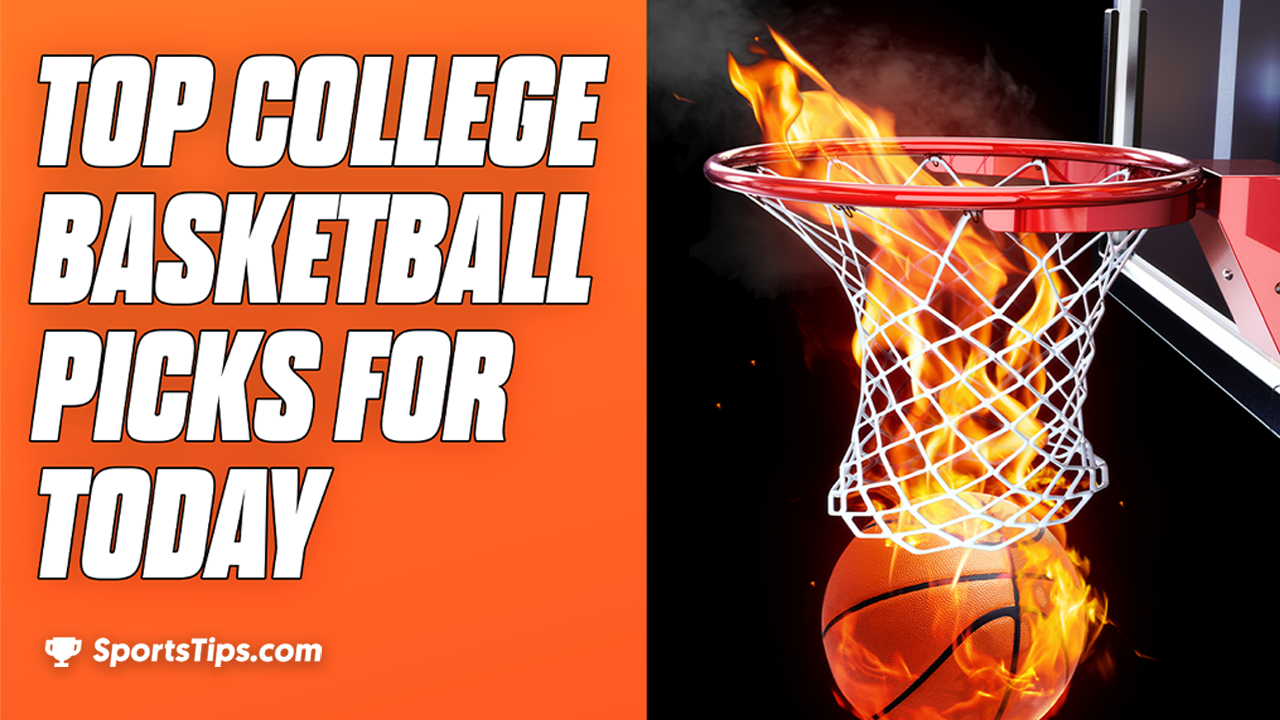 Our free College Basketball picks are out for Thursday, December 23rd, 2021! Make sure you check our expert College Basketball picks before the action kicks off.
Look below to find our free College Basketball picks for the best games on today's schedule!
George Mason @ #24 Wisconsin – 7pm ET
After their original game for Thursday was cancelled the Wisconsin Badgers will now take on George Mason. George Mason comes into this game with a record of 7-5. Meanwhile the Badgers are 9-2 and nationally ranked inside the top 25 at #24.
The George Mason Patriots will have a tough visit right before Christmas as they head to Wisconsin to face the strong-looking Badgers. The Patriots started off the season quite well with four consecutive wins, including one over 20th-seeded, Maryland. Later on, they went for an awful 5-game losing streak, losing to teams like Old Dominion, Washington, and James Madison. The team managed to pick up their form recently, winning their last three matches in the NCAA.
Wisconsin, on the other side, holds a 9-2 record as they have only lost to the high-flying teams of Providence and Ohio State. The Badgers even defeated a direct rival in the face of Houston, 65:63, in a game where Johnny Davis dropped 30 points. The team is built exactly around him as he leads Wisconsin in almost each single aspect of the game. He gets to shoot around 25% of the total shots for the team, maintaining a high 3-point percentage. His performance will surely secure him a spot in the NBA soon, but he will need to further develop his game if he wants to be in the spotlight. I believe that he will continue dropping more than 20 points, thus keeping his average above this number. Hence, I will go with Wisconsin's spread as I expect an easy double-digit win over George Mason.
Denis' College Basketball Pick: Wisconsin Covers-TBD
George Mason takes on their toughest test of the season today as they go on the road to Madison to take on Wisconsin. George Mason has had an up and down season so far, as they have a few huge wins (by margin of victory) but also have a few losses that look bad on their resume. The inconsistency is going to end up costing them in this one, as Wisconsin is one of the more balanced teams in the country on both sides of the ball.
Game On! 🤝 @MasonMBB

📰 Info: https://t.co/wQigEuejg1 pic.twitter.com/vvel72CqfQ

— Wisconsin Basketball (@BadgerMBB) December 22, 2021
Wisconsin comes in at 9-2 and barely ranked in the top-25, but they still have multiple quality wins on the resume already, and they just started conference play. They do have an ugly blowout loss to Ohio State which raised some questions, and while I don't know that they're a team that has the ability to make a deep run in March, for one game against George Mason, I'm taking the Badgers to get the win.
Noah's College Basketball Pick: Wisconsin-TBD
George Mason comes into this game with a record of 7-5 on the season. They are on a three game winning streak, heading into this game, as they have blowout wins over American and Georgia, and a close win over Navy. They are 3-1 in the month of December as they lost to Old Dominion in their opening game of the month. This game against Wisconsin will likely be the toughest opponent they will face all season long. It will be a good measuring stick for the team as they prepare to head into conference play.
The Wisconsin Badgers come into this game with a record of 9-2 and nationally ranked inside the top 25 at #24. After being blown out by Ohio State back on the 11th of this month, they rebounded with a close win over Nicholls. Now they will look to add another win against George Mason in this one, as they prepare for full time Big Ten Conference play. As for the result of this game, that is exactly what I expect as I have the Wisconsin Badgers winning this one at home before heading into this final game of the calendar year against Illinois State on the 29th of December.
Tony's College Basketball Pick: Wisconsin-TBD
If you need more news, information and predictions, head over to our College Basketball hub page for all your college basketball needs!
*Odds and spreads correct at time of publication, courtesy of FanDuel.