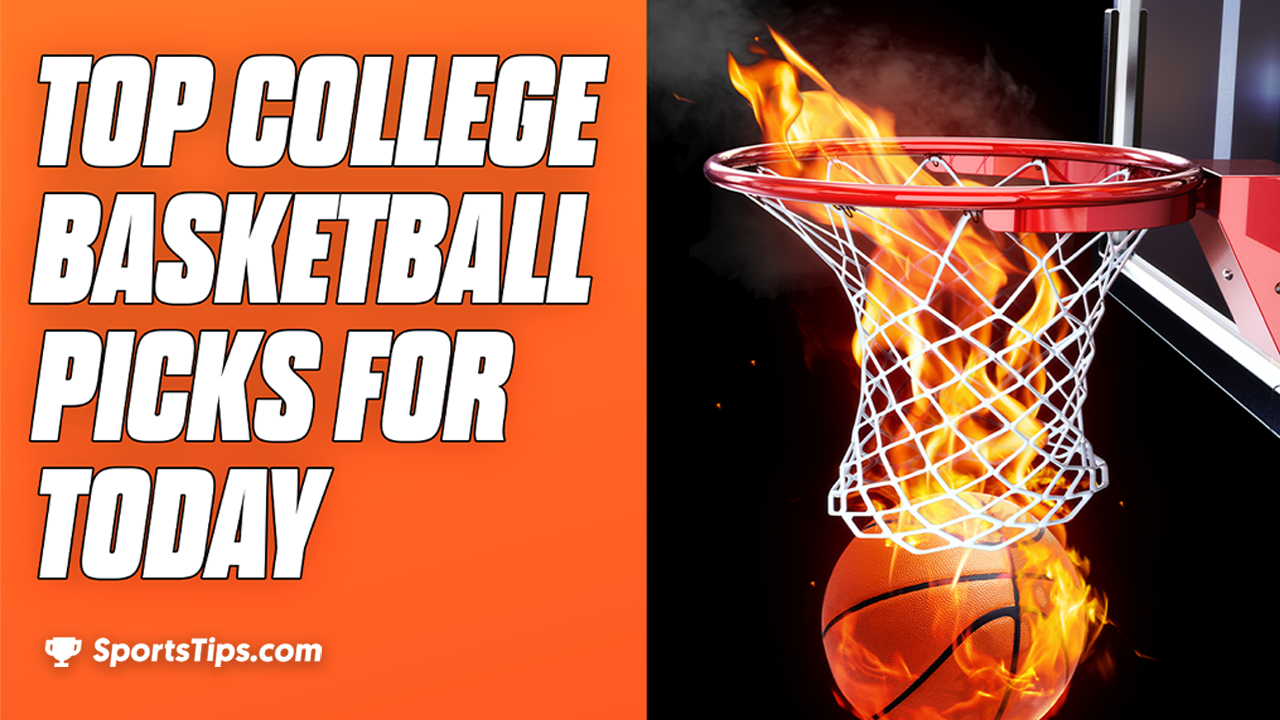 Our free College Basketball Picks are out for Sunday, November 21st, 2021! Make sure you check our College Basketball Picks before the action kicks off.
Look below to find our free College Basketball Picks for the best games on today's schedule!
#5 Villanova vs #6 Purdue – 1pm ET
Villanova takes on Purdue in the Final of the Fame Tipoff Tournament! Both sides have won their way through to the final game of the weekend and now face off in an exciting top-10 battle.
Villanova and Purdue will face each other in one of the most-awaiting games in the NCAA this season. The Wildcats suffered an unpleasant loss to UCLA in their second match for the campaign. They eventually managed to gather 3 wins and with a 3-1 record they are 9th in the Big East Conference. Justin Moore, Collin Gillespie, and Brandon Slater should be the core of the team for this season. The Wildcats are playing really well, but as I said, they have been quite unfortunate in their meeting with UCLA which didn't let them be 4-0 at the moment.
The 5th-seeded Purdue faced #18 North Carolina on Friday as this was their first difficult task this season. They got the win by 9 points in the end which improved their record to 4-0. The Boilermakers are looking great at the start of this campaign as their center, Zach Edey, is amazing on both ends. He is, without a doubt, the most versatile player on Purdue's roster and he will be the leader this year. Jaden Ivey and Sasha Stefanovic are also capable of having great games and further help Edey in his mission.
It will be a narrow match to call, but I will pick Villanova in this one. It seems like they are the most balanced team and I think they have what it takes to stop Zach Edey and to defeat Purdue.
Denis' College Basketball Pick: Villanova (+135)


Sunday night will provide college hoop fans with a great matchup as #5 Villanova faces #6 Purdue in a battle at the Mohegan Sun Arena. Villanova is looking for a win against a major opponent after they fell to the UCLA Bruins last Friday in overtime. They got on the right track Saturday night as they beat the #17 Tennessee Volunteers 71-53. They hope to bring the same energy on both sides of the ball against Purdue.
That being said, the Boilermakers come into this game 4-0 on the year as they look to make it five against a major opponent. Purdue had a fairly easy run of games for their first three matches of the year, but they proved any doubters wrong on Saturday night as they beat the 18th-ranked North Carolina Tar Heels, 93-84. Now, they'll look to take out another high seed: the Villanova Wildcats. Personally, I just can't see a ranked Jay Wright team to lose two early on. I think they'll prevail and beat a very good Boilermakers team.
Michael's College Basketball Pick: Villanova (+135)
This one is sure to be the most competitive game of the Sunday slate. Both Villanova and Purdue come into this match up ranked in the Associated Press Poll and they are both in the top 6. The Villanova Wildcats come into this game with a record of 3-1 on the season as their only loss came to fellow top ten team UCLA on the road in Los Angeles. In yesterday's game for the Cheez-It Hall Of Fame Tip Off the Villanova Wildcats beat the Tennessee Volunteers by a score of 71-53 in a game that was not close at all.
The Purdue Boilermakers come into this top 10 matchup ranked #6 in the nation. Purdue comes into this game with a record of 4-0 thus far on the season. In yesterday's game for the Cheez-It Hall Of Fame Tip Off the Purdue Boilermakers beat the North Carolina Tar Heels in a back and forth game that ended with a score of 93-84 in favor of Purdue. As for the result of this high profile matchup I think the Villanova Wildcats pull out another impressive victory over another top ranked team for the second day in a row.
Tony's College Basketball Pick: Villanova (+135)
#17 Tennessee vs #18 UNC – 3.30pm ET
We have another game between two ranked opponents as North Carolina and Tennessee playoff for third place in the Fame Tipoff Tournament. While they couldn't overcome Purdue and Villanova, respectively, there is still something to play for this afternoon.
Tennessee vs UNC will also be an interesting match to follow as it will give us a better perspective of how middle-seeded teams perform at the moment. Tennessee lost their first tough challenge against Villanova on Saturday. They lost the first half by 20 points and this on its own predetermined the outcome of the game. However, they enter this match with a 2-1 record after dominating over the teams of East Tennessee State and UT Martin.
North Carolina suffered a narrow 9-point loss to Purdue in their last match ahead of this game. The Tar Heels won their first three games for the season, but they have been struggling in defense as they concede around 80 points on average, even against weaker teams like Brown and Charleston. Caleb Love, RJ Davis, and Brady Manek have been performing quite well in offensive positions, but they still find it difficult to sink these 3-point shots. Armando Bacot is UNC's driving force on both ends as his well-developed physique helps him dominate in the paint.
For me, North Carolina is the big favorite in this game and I will pick them to cover their spread. It's high-time they start playing defense the way they are supposed to.
Denis' College Basketball Pick: North Carolina +3.5 (-110)
Almost time.

We're up on ESPN right after @LadyVol_Hoops finishes up their dub! pic.twitter.com/q2pe0SCNs0

— Tennessee Basketball (@Vol_Hoops) November 21, 2021
Consolation prizes rarely look this good. After Tennessee fell short to Villanova and UNC couldn't figure out Purdue, these two runner-ups should provide a great game in the Basketball Hall of Fame Tip-off.
For the Tar Heels, newly appointed coach Hubert Davis, has taken over for Roy Williams, with the hopes of leading the program down a similar route of success. Prior to their weekend defeat, the team had won all of their games, but not by very convincing victories.
North Carolina's next matchup will come against the Tennessee Volunteers. Tennessee, had started the season with two wins while getting some major help from the likes of Olivier Nkamhoua who is averaging 17 points and 11 rebounds per game. Despite a brutal loss to Villanova, I like the way the Vols have looked in other scenarios. I'll pick them to take this one.
Michael's College Basketball Pick: Tennessee (-155)
In the third place game of the Cheez-It Hall Of Fame Tip Off the Tennessee Volunteers take on the North Carolina Tar Heels in an SEC vs ACC match up. Tennessee comes into this matchup with a record of 2-1 after their previously mentioned loss to the Villanova Wildcats. Outside of yesterday's loss the Volunteers have looked unstoppable even with it coming against less than impressive competition.
The North Carolina Tar Heels come into this game with a record of 3-1 after yesterday's close loss to the Purdue Boilermakers. North Carolina has not been shown much love by betters and the polls so far this year as they have seemed to be an underdog in their high profile games. As for the result of this game, I think North Carolina will avenge yesterday's loss to the Boilermakers and pick up a huge win in this game and finish third in this early season tournament.
Tony's College Basketball Pick: North Carolina (+135)
#22 St. Bonaventure vs Marquette – 7.30pm ET
Two undefeated sides collide when Marquette plays St Bonaventure in the final of the Charleston Classic on Sunday night. Both sides have looked impressive through their first two games of the tournament, however Marquette has been slightly more convincing in their performances – do we have another upset on our hands?
The 22th-seeded St. Bonaventure opened their season in the best possible way with 4 wins out of 4 games. They will try to at least match the record from the previous year of 16 wins and 4 losses. The team has been a favorite in each single meeting so far, but they already had to make three consecutive comebacks in order to keep their 100%-win ratio. Canisius, Boise State, and Clemson all had leads after the end of the first half and this doesn't feel right for the Bonnies.
Marquette, on the other hand, have probably never dreamt of such a start to their campaign in the NCAA. They are 5-0 already, defeating some teams that have been thought to be better than them – Illinois, Ole Miss, and West Virginia. However, after dominating second halves they managed to clinch on to each single victory and they are now unexpectedly amongst one of the undefeated teams in the tough Big East Conference.
I think the upcoming matchup will be much like a hide-and-seek game where both teams will be quite cautious and patient waiting for the other one to take the responsibility and to make the mistake. However, my preferences will go towards the home team as I am eager to trust their current form and I believe that their fantastic winning streak won't end in front of their crowd.
Denis' College Basketball Pick: Marquette (+128)


"The Bonnies" are alive and sweeping the nation. St. Bonaventure is a mid-major that's gaining some big fans beyond just Western New York. This team is a lot of fun to watch with the likes of Kyle Lofton leading the team. They've been able to fend off some decent opponents in their last couple of matchups. They hope to keep that going against an always admirable Marquette Golden Eagles program.
Marquette is no joke; the Wisconsin-based college is looking for a big win against another ranked opponent (they beat Illinois by 10), so they can potentially move in that top-25 ranking. They've received good play across the board, particularly from Maryland transfer Darryl Morsell, who is averaging over 20 points per game. I think a Marqutte team that's already ran through a schedule of tough squads, will have the ability to continue that against St. Bonaventure. Book them to win this Sunday evening treat.
Michael's College Basketball Pick: Marquette (+128)
Both of these teams come into the final game of the Charleston classic with undefeated records. Saint Bonaventure has won the first four games of the season. Their path to the finals of the regular season tournament was a rough one as they beat Boise State and Clemson. They are the number 22 ranked team in the country. This game against the Marquette Golden Eagles is their toughest test of the season thus far.
Marquette comes into this finals match up having won the first five games of the season and while currently unranked that is likely to change regardless of the results on Sunday. To reach the finals Marquette beat Ole Miss and West Virginia. Marquette already has a top 25 this season as they took down Illinois in the Gavitt tipoff game series. As for the result of this game, it should be a back-and-forth contest down to the very end. When the final horn sounds I look for Marquette to get another top 25 victory and extend their winning streak to six to open the season.
Tony's College Basketball Pick: Marquette (+128)
#4 Michigan vs Arizona – 9.30pm ET
The Michigan Wolverines and the Arizona Wildcats face off in the Roman Main Event in Las Vegas on Sunday night. While the Wildcats needed overtime to overcome Wichita State two days ago, the Wolverines bounced back from a shock loss to easily take care of UNLV.
Michigan started off the season in an unconvincing fashion after suffering an upset against Seton Hall on Tuesday. However, the rest of the games were eventually won by the Wolverines, but this loss still hurts. Hunter Dickinson, Eli Brooks, and DeVante' Jones form a pretty interesting trio in both offense and defense for Michigan. Michigan's center, Dickinson, stands at a mind-blowing height of 7'1'' and with his 260 lbs he is a monster in the paint. Brooks and Jones, however, are quite fast on the court and they rely much on their explosiveness and athleticism.
Arizona, on the other hand, are coming into this game with a 4-game winning streak. They have been rather dominant in their opening three matches as they have won them by an average of around 50 points. Their fourth game raised some concerns as they struggled against Wichita State, but eventually got the win after overtime. The Wildcats rely much on Christian Koloko in their defensive formation, while the players from the Baltic, Azuolas Tubelis and Kerr Kriisa, further help the team in attack.
Although Michigan suffered a drawback in their third game for the season, I think they will get the upper hand in the final match for the Roman Main Event. I believe it will be hard for Arizona to stop the Wolverines as they not only have a player like Dickinson who will fight with Koloko in the paint, but they also have Brooks, Jones, Houstan, and Williams II who all know how to shoot from deep range. I will go with Michigan in this one.
Denis' College Basketball Pick: Michigan (-170)
One down, one to go / eyes on the prize 🏆#GoBlue〽️🏀#WeAreNotForEveryone pic.twitter.com/UngBDJqCA4

— Michigan Men's Basketball (@umichbball) November 21, 2021
The Arizona Wildcats are thrilled to start the season off 4-0. Albeit, they'll face their toughest opponent to date on Sunday night as they play against the Michigan Wolverines. Michigan looks like they got their power back fast, after dropping a heartbreaking loss on Thursday against the Seton Hall Pirates, 67-65, the Wolverines returned to beat UNLV 74-61.
Now, these two teams face off in Vegas, with Michigan looking to use their diverse scoring to help befuddle the Wildcats. But, they cannot overlook Arizona. The Wildcats are fully ready for their next challenge as they've received phenomenal performances from Azuolas Tubelis, Benedict Mathurin, and more. With this one taking place in the desert, I think Arizona gives the Wolverines a hard time. I don't know if I can commit to a victory for the Pac-12 squad, but I will pick them to cover.
Michael's College Basketball Pick: Arizona +3.5 (-110)
This is the final game of the Roman Main Event tournament. Arizona comes into this game undefeated on the year at 4-0 having beat North Dakota State and Wichita State to reach the finals of this regular season tournament. Their two other victories on the season came against Northern Arizona and the University of Texas at Rio Grande. Arizona is certainly going to be a ranked team when the new AP poll comes out if they pick up a victory in this game.
The Michigan Wolverines come into the finals of this tournament with a 3-1 Record after being upset by Seton Hall during the Gavitt tipoff games. They are currently the Number fourth ranked team in the country by the Associated Press but following their upset loss; it's likely to change when the new rankings come out. To reach the finals they have picked up a victory over UNLV on Friday night. As for the result of this game I see the Michigan Wolverines coming away from the victory and becoming the champions of this early season tournament.
Tony's College Basketball Pick: Michigan (-170)
If you need more news, information and predictions, head over to our College Basketball hub page for all your college basketball needs!
*Odds and spreads correct at time of publication, courtesy of FanDuel.