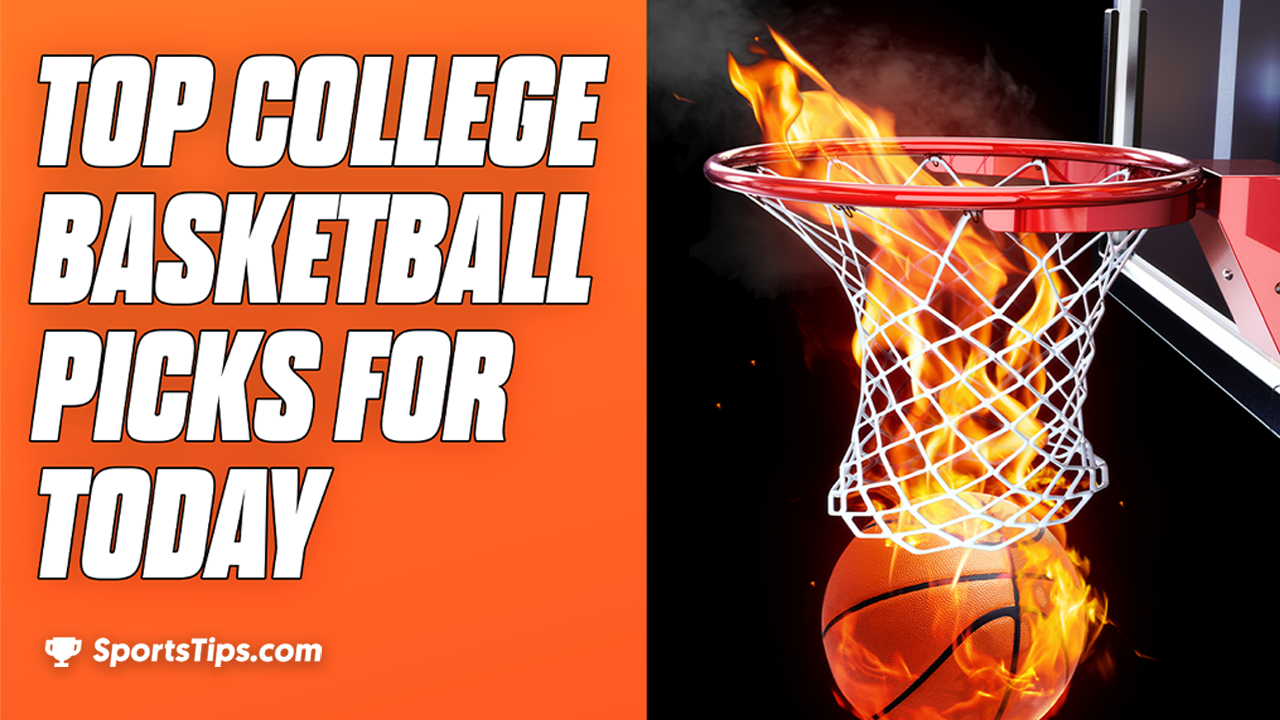 Our free College Basketball picks are out for Sunday, January 16th, 2022! Make sure you check our expert College Basketball picks before the action kicks off.
Look below to find our free College Basketball picks for the best games on today's schedule!
Butler @ #14 Villanova – 12pm ET
This Big East matchup pits the Butler Bulldogs and their 9-6 overall record up against the Villanova Wildcats are their 12-4 overall record. Villanova is currently ranked 14th in the nation, and 5-1 in the Big East, while Butler is 2-2 coming into this game.
Butler will pay a visit to Pennsylvania as they will face off the high-flying Villanova. The Bulldogs have failed to amaze us this season so far, holding a 9-6 record ahead of this match. They lost every single one of their encounters with seeded teams losing to Houston, Purdue, Seton Hall, and Xavier. Bryce Golden has been the most valuable asset for Butler as he averages 10.4 points per game on a 62.4% performance from the field. He also leads the team in total rebounds with 4.2 rebounds per game. Aaron Thompson is their playmaker, topping the list in assists, steals, and blocks.
Villanova has been underperforming in the beginning of the season as they suffered 4 losses in their first 11 matches. They disappointed their fans in the games against UCLA, Purdue, Baylor, and Creighton which meant that they had to improve their performance as soon as possible in order to avoid further trouble. The Wildcats managed to pull this through, winning their last 5 games. They defeated Xavier twice and took a sweet revenge against Creighton. Collin Gillespie led the way for his team with the most points in these games as he averaged 17.1 points in his 16 appearances. Justin Moore is also a big-time player for Villanova who can end up being really helpful in the most clutch moments. I think that the Wildcats will continue their fantastic performance as they will cover their spread against Butler.
Denis' College Basketball Pick: Villanova -15 (-110)
The Butler Bulldogs head into this matchup with a record of 9-6 on the season. They are currently 2-2 in the Big East as well. In their last game they picked up a big win over Georgetown that snapped a two game losing streak for the Bulldogs. Butler will be looking to bounce back in this one over a top 25 ranked Villanova team. They have yet to lose a game on the road yet this season, however they have only played two games. Butler already has a nice resume worthy win over the Oklahoma Sooners earlier this season.
Back to work 𝙏𝙤𝙢𝙤𝙧𝙧𝙤𝙬 🔜 pic.twitter.com/dVz12Gybnf

— Villanova MBB (@NovaMBB) January 15, 2022
The Villanova Wildcats come into this game with a record of 12-4 on the season. They are in first place in the Big East as of right now with a record of 5-1. The Wildcats are currently on a five game winning streak after capping off a two game sweep of Xavier in their last game. They will be looking to make it six straight with a win in this one over a scrappy Butler team. As for the result of this game, I expect exactly that to happen as I have the Villanova Wildcats picking up the victory over the Butler Bulldogs at home in this one.
Tony's College Basketball Pick: Villanova -15 (-110)
Butler, while they've played decent ball at times, have also shown plenty of struggles this year, as they come in at 9-6. Nearly all of their losses are to ranked teams, which could be some consolation to Bulldogs fans, but it doesn't do much in this one, as they travel to Philadelphia to take on a top-14 Villanova team. The other problem is that outside of a decent win over Oklahoma, this Butler team doesn't have any wins of ranked teams, despite plenty of chances.
For Villanova, after a mediocre to outright disappointing start to the year, as they started the year 7-4, although none of the losses were necessarily bad losses. Since this tough start, they've run off five straight victories, and just look more like the team that everyone expected to see from these Wildcats from the very beginning. With the other key point being that Butler is yet to win a game on the road this season (they've only played two true road games), I'm not optimistic about them managing to get a win over 'Nova on the road. Give me Villanova and the points.
Noah's College Basketball Pick: Villanova -15 (-110)
Penn State @ #16 Ohio State – 12pm ET
This Big Ten clash pits the Nittany Lions of Penn State up against the Buckeyes of Ohio State. Penn State is coming into this game with a record of 8-6 and 3-3 in the conference. While Ohio State is coming in at 10-4 and 4-2 in the Big Ten. The Buckeyes are also ranked 16th in the country. In the first meeting of the season between the two teams, Ohio State came out on top 76-64.
Penn State will have a hard task on Sunday as they will face the 16th-seeded, Ohio State. The Nittany Lions have been quite hesitant this season winning just 8 out of their 14 matches. Losses to UMass and Miami simply depict their clumsy performance as they also took a loss against the upcoming opponent. The game against Ohio State finished with a 12-point victory for the Buckeyes who were quite conservative as Kyle Young came off the bench with 16 points to lead the team. E.J. Liddell has underperformed finishing off with just 14 points which is quite low for his standards. Ohio State's forward has been averaging 19.9 points and 7.1 rebounds, making him the most valuable player on the squad.
On top of that, Ohio State is coming into this fixture on a 10-4 record defeating some of the toughest teams in College Basketball including Seton Hall, Duke, and Wisconsin. However, they have suffered two unpleasant losses recently against Indiana and Wisconsin. Liddell and Branham are their leaders that can easily break Penn State's defense tomorrow. Penn State, on the other hand, can rely mostly on John Harrar who averages a double-double so far, 11.1 points and 10 rebounds. However, I don't think the Nittany Lions will be able to stop each single one of Ohio State's offensive players. Hence, I will go with the Buckeyes' spread in this game.
Denis' College Basketball Pick: Ohio State -9 (-106)
The Nittany Lions of Penn State come into this game with a record of 8-6 through their first 14 games on the season. They picked up a victory in their last game against Rutgers by a score of 66-49. It was their third victory in their last four games, during the month of January. They are coming into this one with a record of 3-3 in the Big Ten as well. Penn State will be looking to pick up a huge top 25 victory in this one against the Buckeyes. It would be Penn State's first win over a top 25 team this season.
The previously mentioned Ohio State Buckeyes are coming into this game with a record of 10-4 on the season. In their last game they failed to complete the sweep over the Wisconsin Badgers, as they lost on the road by a score of 78-68. Now they will be looking to bounce back with a victory in this game against Penn State. As for the result of this game I have the Ohio State Buckeyes picking up the victory over Penn State at home to improve to 11-4 on the season and 5-2 in the Big Ten.
Tony's College Basketball Pick: Ohio State -9 (-106)
Penn State isn't the kind of Big Ten team that people think about when they think about the conference. The Nittany Lions come in at 8-6, and the only decent win on their schedule so far is a three point win over Indiana, and they have a few really bad losses to UMass and Miami. If you want to view yourself as a team that has the potential to compete against the best teams in the Big Ten, you simply can't have those kinds of losses on your schedule.
Ohio State comes in at 10-4, and while the record isn't necessarily great, the losses have all been quality losses, except for an early season loss to Florida, but even that was a Gator team that was playing much better at the time. On top of no bad losses, they have a few good wins over Duke and Wisconsin, which will certainly be able to up their resume come March. For this one, I just don't see a way the Nittany Lions are able to overcome the talent differential, so give me the Buckeyes big in this one.
Noah's College Basketball Pick: Ohio State -9 (-106)
If you need more news, information and predictions, head over to our College Basketball hub page for all your college basketball needs!
*Odds and spreads correct at time of publication, courtesy of FanDuel.