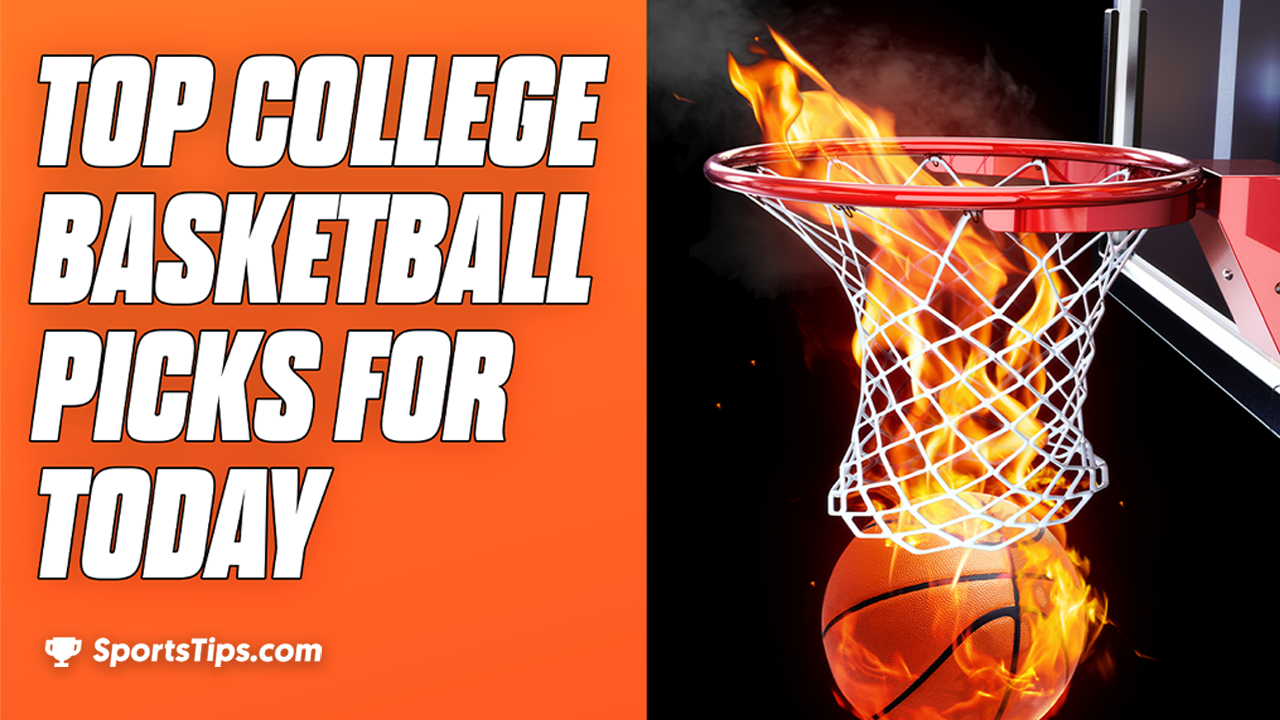 Our free College Basketball picks are out for Sunday, December 5th, 2021! Make sure you check our expert College Basketball picks before the action kicks off.
Look below to find our free College Basketball picks for the best games on today's schedule!
#5 UCLA @ Washington – 3pm ET
This is the first matchup between PAC 12 teams for the Sunday, December 5th slate. In the early window, the 8-1 UCLA Bruins travel to Seattle to take on the 4-5 Washington Huskies, as both teams will be playing their second conference game already this year.
*UCLA has won this game because the Washington Huskies are forfeiting due to COVID 19 issues*
UCLA's upcoming road game at Washington (@UW_MBB), scheduled for Sunday, Dec. 5 at Alaska Airlines Arena, has been canceled due to COVID-19 protocols within the Huskies' program.https://t.co/kD2gYOh5wd

— UCLA Men's Basketball (@UCLAMBB) December 4, 2021
#11 Arizona @ Oregon State – 4pm ET
In the nightcap, for the second PAC 12 Conference game of the evening, yet another top 25 team hits the road. As the #11 Arizona Wildcats take their undefeated record to Corvallis to play the 1-7 Beavers of Oregon State.
Oregon State is off to an awful start this season in the NCAA. They are 1-7 already and are coming into this game on a 7-game losing streak. Arizona will be Oregon State's first seeded opponent which further underlines their bad performance so far. The Beavers suffered a huge upset against Samford, losing the game 77:78. They also lost each single close game against teams like California, Penn State, Princeton, Tulsa, and Iowa State. They aren't that bad as it seems at first sight, but such a losing streak cannot be disregarded. Apart from Warith Alatishe, the rest of the starting lineup for the Beavers struggled from the field, having less than 40%.
Arizona, on the other hand, is looking fantastic with their clean 6-0 run so far. They are 1st in Pacific-12 right ahead of USC and UCLA. The team will look to cement their position on the top of the table with yet another convincing win this season against Oregon State. The Wildcats have an amazing selection of physical players including Azuolas Tubelis and Christian Koloko. Koloko, himself won the MVP for the first mini-tournament for the current campaign. I think they will be the game-changers in the game against Oregon State and I expect nothing else than a huge win from Arizona.
Denis' College Basketball Pick: Arizona -11.5 (-112)
This is a game that probably gets out of hand in a hurry. Oregon State has been absolutely abysmal so far this year, coming in at 1-6, with some of those losses being to Tulsa, Samford, and Princeton. They don't have the talent to hang with a top-12 Arizona team, especially seeing as the team just doesn't shoot the ball well. The defense isn't great either, which is where the problem lies. If you don't play defense, you have to be able to shoot the ball well in order to score enough points to offset the horrible defense. The Beavers have shown no ability to do that.
First true road game up next.

Notes & links: https://t.co/aQRN1t82FM pic.twitter.com/WpFZpESVgf

— Arizona Basketball (@ArizonaMBB) December 4, 2021
With Arizona coming in undefeated at 6-0 on the year, and ranked eleventh in the latest polls, we're dealing with a team that has real optimism about making a deep run in the NCAA Tournament this season. Led by Christian Koloko, I think this is a game that they end up just bullying Oregon State down low, with 7'1" Koloko leading the way, never giving the Beavs a real chance in this one. Feel comfortable taking Arizona and the points, even on the road, as I just don't see a way Oregon State is able to score enough to hang around.
Noah's College Basketball Pick: Arizona -11.5 (-112)
In what was originally supposed to be the 2nd Pac-12 game featured the Arizona Wildcats will take on the Oregon State Beavers. The Arizona Wildcats are undefeated and nationally ranked as they are 6-0 and just outside of the top 10 in the nation at #11. They will face an Oregon State team that is struggling up until this point of the season as the Beavers are currently 1-7 on the year.
Arizona has looked nearly unstoppable through the season's first month. They captured the Roman Main Event Classic Championship after picking up wins against Wichita State and Michigan. They clearly look like the favorite to win the Pac 12 Conference and get an automatic bid to the NCAA Tournament. As for the result of this game, the Wildcats should have no problem getting the win here and moving to 8-0 and starting with a win in conference play.
Tony's College Basketball Pick: Arizona -11.5 (-112)
If you need more news, information and predictions, head over to our College Basketball hub page for all your college basketball needs!
*Odds and spreads correct at time of publication, courtesy of FanDuel.