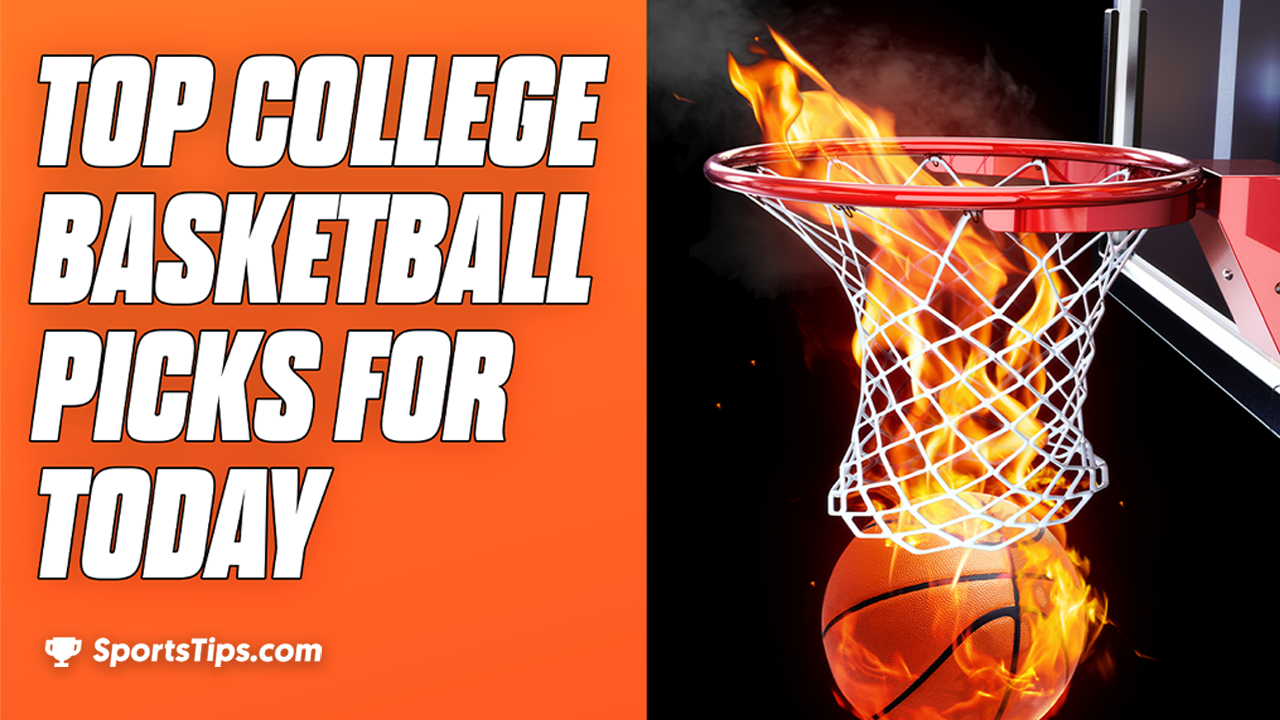 Our free College Basketball picks are out for Sunday, December 12th, 2021! Make sure you check our expert College Basketball picks before the action kicks off.
Look below to find our free College Basketball picks for the best games on today's schedule!
#1 Purdue @ NC State – 2pm ET
The number one team in the country hits the road to play NC State on Sunday afternoon. Purdue is 8-1 on the year. North Carolina State is 7-2. This should be a good one as the Boilermakers will be looking to rebound from a shocking loss in their last game.
The top-seeded, Purdue, suffered their first loss of the season against Rutgers in their last meeting. A three-pointer from downtown simply crushed their hopes in the dying moments of the game. The team has been doing pretty well so far as they managed to outclass some tough opponents in the likes of Villanova and North Carolina. Jaden Ivey, Zach Edey, and Trevion Williams have put in some fantastic effort to get to 1st place which was their best achievement in their history so far.
NC State holds a 7-2 record this season as they found a way past teams like Louisiana Tech, Nebraska, and Colgate. However, when they were underdogs, they didn't manage to come up with an upset, but at least kept a close gap against Louisville and Oklahoma State. The Wolfpack rely much on their 6'7'' star, Dereon Seabron, who leads the team in almost every single individual ranking. Averaging a double-double with 19.9 points and 11 rebounds, he has been the most valuable player for NC State and the reason for their decent performance so far. However, it's Purdue who we are talking about right now and I don't think they will take their foot off the throttle in this one. In my opinion, they will look for revenge for their loss on Thursday which makes me take their spread.
Denis' College Basketball Pick: Purdue -13.5 (-110)
Purdue is currently the number one team in the country, but that's going to change when the newest polls come out, as they choked and got knocked off by Rutgers with a half-court buzzer beater. I still think they're arguably the best team in the nation though, and I expect them to come out frustrated and looking to take out some of that frustration on whoever runs across their path.
Saturday in the Big 🍎. pic.twitter.com/63L8mTMCIA

— Purdue Mens Basketball (@BoilerBall) December 11, 2021
In this case, it just so happens to be NC State. The Wolfpack aren't a bad team by any means, as they come into this one 7-2, and if they were still dealing with an undefeated Boilermaker squad, I would actually put Purdue on upset alert. However, I think the Rutgers debacle woke them up, and I wouldn't expect them to sleep through this one at all. While they aren't bad, the talent level from NC State isn't anywhere near comparable, and that gets shown in this one. Purdue wins, and you could go ahead and take the points as well.
Noah's College Basketball Pick: Purdue -13.5 (-110)
The Purdue Boilermakers are currently the number one team in the nation. However nobody is for sure if that will be the case when the new Associated Press Top 25 Poll comes out on Monday Afternoon. Due to the fact that Purdue was shockingly upset in their last game by the Rutgers Scarlet Knights after a half court buzzer beater gave Rutgers the win at home. Now Purdue will be looking to bounce back against a good NC State team that has had a good year up until this point.
The previously mentioned NC State Wolfpack are currently 7-2 on the season. In their last game they picked up a big win over Bethune Cookman that snapped a quick one game losing streak. This game against Purdue will be their toughest test of the season up until this point, and likely until they enter conference play and meet Duke. So they will be looking to use this one as a measuring stick to see where they are at this year. As for the result of this game however, I have the Purdue Boilermakers picking up the victory on the road,
Tony's College Basketball Pick: Purdue -13.5 (-110)
#6 Villanova @ #2 Baylor – 3pm ET
This game is the only ranked vs ranked match up on tap for Sunday and it should be a good one. The 6th ranked Wildcats are currently 7-2 on the year. They will travel to Waco, Texas to play an undefeated Baylor Bears team that is ranked second in the nation. While Baylor puts their undefeated record of the line as they are on a path to defend their national title.
The most anticipated game in the NCAA this weekend will be the clash between two of the highest-seeded teams. #2 Baylor hosts #6 Villanova in an attempt to improve to 9-0 and continue their merciless march on top of the Big 12 Conference. Villanova, on the other hand, is 7th in the Big East as they have already lost two games this campaign. The Wildcats have misfortune against UCLA and Purdue who are among the worst opponents a team can face. They have been quite dominant in the rest of their matches so far, displaying an amazing defensive style.
The Bears haven't faced a seeded team in their opening matches as the hardest tasks were probably against Michigan State and Arizona State. The reigning champions haven't lost since March this year when they were defeated by Oklahoma State in a game that had no influence on the final rankings. They are surely the best team for the past year as they managed to make a fantastic transition from the last season. They have faced some troubles against VCU Rams and Michigan State as they were missing a lot of shots, but LJ Cryer and Kendall Brown put it together and got the wins for their team. I think this will be the case in the upcoming fixture against Villanova. I believe we will see a dominating performance from the Bears and nothing but covering the spread will meet my expectations.
Denis' College Basketball Pick: Baylor -4.5 (-110)
In what is one of the best matchups of the young college basketball season so far, we get a great one with two top-6 teams going head-to-head. Baylor is the defending champion, and they have opened this season undefeated to this point, as they look to repeat. The one question I have with Baylor in this one is that they're yet to take on a truly quality team. They're best win of the year is to a decent Michigan State team, but that's not a Spartan team that many people actually expect to make a deep run in the tournament.
Villanova, on the other hand, has already played Purdue, UCLA, and Tennessee, and while a win over Tennessee was the only victory that got out of the three, it's a schedule that certainly has them prepared and used to playing huge games this season, even though we're only a month into the year. I like the defensive efficiency that the Wildcats bring to this one, as all Jay Wright-coached teams are sure to play great defense, and I think that defensive energy, and just the experience of playing tough games this year, gives Nova a slight edge here. The Wildcats get a tight win here, but it comes in a game that lives up to the expectations.
Noah's College Basketball Pick: Villanova (+158)
The 7-2 Villanova Wildcats get their chance to make a huge statement when they hit the road in this one. They will make their way to Texas to play the defending national champions. Add this one to a long list of impressive early season matchups in this year's college basketball season. If there is anyone who can live up to the type it certainly is Jay Wright and his Wildcats as they have already faced a difficult schedule up until this point. This will be a very dangerous and tested team come March Madness time.
The nationally ranked and undefeated Baylor Bears come into this game with a record of 8-0 on the season. They've already picked up a few big wins over the likes of Michigan State and VCU on their way to a championship in the Bad Boy Mowers Battle 4 Atlantis earlier this year. Now they will be looking to confine their winning streak with a huge top 10 win here. As for the result of this game, I think Baylor will do exactly that, using home court to their advantage while they fight their way to a competitive victory in this game over Villanova.
Tony's College Basketball Pick: Baylor -4.5 (-110)
#20 Florida vs Maryland – 4:30 pm ET
The Basketball Hall Of Fame Invitational tips off at Barclays Center in Brooklyn, New York City. This matchup between the 7-2 and 20th ranked Florida Gators and 5-4 Maryland Terrapins should be a good one.
Florida will face one of the toughest unseeded teams in the NCAA who has been quite disappointing from the start of the season. Maryland holds a 5-4 record so far and are coming into this game with three straight losses. They had a hard time against Northwestern, Virginia Tech, and Louisville. The top players of the Terrapins are struggling from the field. Eric Ayala is at 33.3%, while Fatts Russell has 36.6% successful shots. Donta Scott is another underperforming player with less than 40% FGM. Maryland is also terrible from the 3-point line which reflects on their performance so far.
Florida, on the other hand, are looking to escape from the mini-crisis they found themselves into after two losses to Oklahoma and Texas Southern. This was the first loss of a ranked Southeastern Conference team to their rivals from the Southwestern Athletic Conference. So far, SEC teams were up 51-0 against such opponents. The team managed to bounce back with a victory over North Florida. They are 7th with 7 wins and 2 losses and they will need to improve in order to be more composed for the upcoming matches. I think that the Gators will eventually prevail, but my pick here will be in favor of Maryland as I will suggest having them to cover their spread.
Denis' College Basketball Pick: Maryland +5.5 (-120)
Much like Purdue and NC State, I think this ends up being a game that Maryland simply finds itself in the wrong place at the wrong time. They're a decent team that just hasn't played well this year, and now they get a Florida team that's going to be extremely frustrated following a mid-week collapse to Texas Southern.
Out here

🏠 Barclays Center
📍Brooklyn, NY pic.twitter.com/5oADbr9yKt

— Florida Gators Men's Basketball (@GatorsMBK) December 12, 2021
If you're of the opinion that the TSU loss is a sign of a deeper issue with this Gators squad, then the play here is to take the Terrapins to cover and possibly win outright. However, I think the loss was a one-off result for Florida, and I expect them to come out and get back on the right track in a big way. Take the Gators and the points, as they take some frustration out on an underperforming Maryland team.
Noah's College Basketball Pick: Florida -5.5 (-102)
The 7-2 and nationally ranked Florida Gators come into this game looking to add another power five victory to their resume. They already own a blowout win over their rivals in Tallahassee and a win over Ohio State as well. Both of Florida's losses have come in their last three games as they were upset and blown out by a Texas Southern team that is horrible this year and beaten by Oklahoma five days prior to that. Now they will be looking to get their season back on track and climb back up the rankings with a win here.
The Maryland Terrapins are having an uncharacteristic year by their standards as they come into this game just barely above the .500 mark at 5-4 on the year. They are currently on a three game losing streak that they will be looking to snap. A win over the Gators could be big for their resume if they are on the outside looking in come tournament time. However, In this game, I have the Florida Gators picking up the win on a neutral court.
Tony's College Basketball Pick: Florida -5.5 (-102)
Long Beach State @ #16 USC – 5pm ET
Long Beach State is having a rough season as they take their 3-6 record on the road to Los Angeles. Waiting for them there will be nationally ranked and undefeated USC. It will take a near-perfect game for LBSU to pull off the upset in this one.
USC are one of the remaining undefeated teams in the NCAA. They have won each one of their 9 games so far and they did so in high fashion. They have been one of the best teams when it comes to defensive stats. The Trojans are yet to concede more than 73 points in a single match this season as they occasionally allow around 60 points. Some of their victims include San Diego State, Washington State, and Utah Utes. They are sitting in 2nd place in Pacific-12 right behind Arizona as they will look to continue applying pressure to them.
Long Beach State has been underperforming this season as they have only managed to grab three wins out of nine games. They have been having trouble on offense as they have two games with less than 50 points scored. Joel Murray is the most valuable player for LBSU as he leads in points, assists, and steals. The team has been doing great from the 3-point line, but they were terrible from the free-throw line. In my opinion, USC is the superior team by far and they will be able to cover the spread in this game with ease.
Denis' College Basketball Pick: USC -25.5 (-110)
Despite not being on many people's radar coming into the season, USC has quietly remained one of the few remaining undefeated teams in the nation so far this season, and that doesn't stop here. They're a much bigger, physical team than Long Beach State is, and that doesn't even account for the fact that LBSU has struggled against lesser competition already this season.
The offense for LBSU has been nonexistent at times in the year, and the defense has shown the potential to disappear as well. If USC can manage to hold Joel Murray to an average night, the Trojans win this one easy, as Murray is the leader for LBSU in virtually every statistical category. I think USC manages to get that done with little trouble, and they pick up the win with little issue, as well. Take the Trojans to win and the points in this matchup.
Noah's College Basketball Pick: USC -25.5 (-110)
Long Beach State is having a down year thus far as they will enter this game well below .500 at 3-6 on the year. This game against the Trojans is by far their toughest test of the season up until this point, and it will likely remain that way as the season progresses. They have lost 2 out of their last three games and their hopes for a victory in this one are relatively slim as well.
This Southern Cal team may be the best team in years for USC as they come into this one undefeated and nationally ranked at #16 in the country with a 9-0 record. However to some the jury may still be out as they have yet to be truly tested and likely won't be until they play the undefeated Arizona Wildcats to open up the 2022 slate. As for the result of this game however, USC should have no problem picking up the win at home against Long Beach State.
Tony's College Basketball Pick: USC (-10000)
Rutgers @ #23 Seton Hall – 7:30 pm ET
This one is the battle of New Jersey as Rutgers will meet Seton Hall for the Garden State Basketball Classic. Rutgers is 5-4 on the year, while Seton Hall is 8-1 and comes into this game nationally ranked at 23rd. This game is more like an unofficial rivalry game.
Rutgers are coming into this game after playing one of their best matches in their history. They defeated the top-seeded, Purdue, with an out-of-this-world buzzer-beater from Ron Harper Jr. The team improved to 5-4, but are still 12th in the Big Ten without plenty of chances to go much further ahead. The Scarlet Knights have a tough season so far depicted very well with their surprising 51:53 loss to Lafayette. They were a 20-point favorites for this game, but in the end it was their poor shot percentage that let them down.
Seton Hall, on the other hand, is one of the best performing teams in the NCAA. They have lost a single game to Ohio State and everything else was a show of masterclass from them. The Pirates are 3rd in the Big East with an 8-1 record, defeating some of the top teams in college basketball. First it was Michigan in the early stage of the season, and in their last game they managed to outsmart #7 Texas, 64:60. Jared Rhoden is having a blast at Seton Hall during this campaign and everyone in New Jersey hopes this will continue for a long time. In my opinion, the Pirates are huge favorites to win this game and I will trust them with their spread as I don't see how Rutgers will pull off yet another upset.
Denis' College Basketball Pick: Seton Hall Covers- TBD
Can Rutgers handle the success of just knocking off the number one team in the country? I have my doubts. They played well above their talent level in the win over Purdue where Ron Harper Jr had an incredible night and capped it off with a buzzer beater from half court to win it. And now they have to get ready to take on another ranked opponent in Seton Hall, in a game that I think they find it hard to match up.
🔜#HALLin 🔵⚪️ pic.twitter.com/HgiamXVFFH

— Seton Hall Men's Basketball (@SetonHallMBB) December 11, 2021
Seton Hall comes into this one as one of the best-looking teams in the country so far this year, with their lone loss being to an Ohio State team that later beat Duke. They've done this against a decent schedule also, which is always one of the things to watch out for when it comes to non-conference play. In this one, the Pirates just have too much firepower against a Rutgers team that I think is going to be on a bit of a hangover following the huge win over Purdue. Give me Seton Hall and the points here, even though the number has crept close to double-digits.
Noah's College Basketball Pick: Seton Hall -TBD
Rutgers comes into this game off of perhaps the biggest upset of the season. As they nailed a half-court buzzer-beating three to beat the number one team in the country at home in their last game. Now they will be looking to pick up a second consecutive top 25 win in this game. However, it won't be easy against a Seton Hall team that has a couple of big wins of their own as well.
The Pirates come into this game with a record of 8-1 on the year and are ranked just inside the top 25 at 23rd in the nation. As previously mentioned they already have a few big wins this season having beat the likes of Michigan in November and Texas in their last game. As for the result of this one I have the Pirates picking up their sixth straight victory with a win over Rutgers.
Tony's College Basketball Pick: Seton Hall-TBD
If you need more news, information and predictions, head over to our College Basketball hub page for all your college basketball needs!
*Odds and spreads correct at time of publication, courtesy of FanDuel.