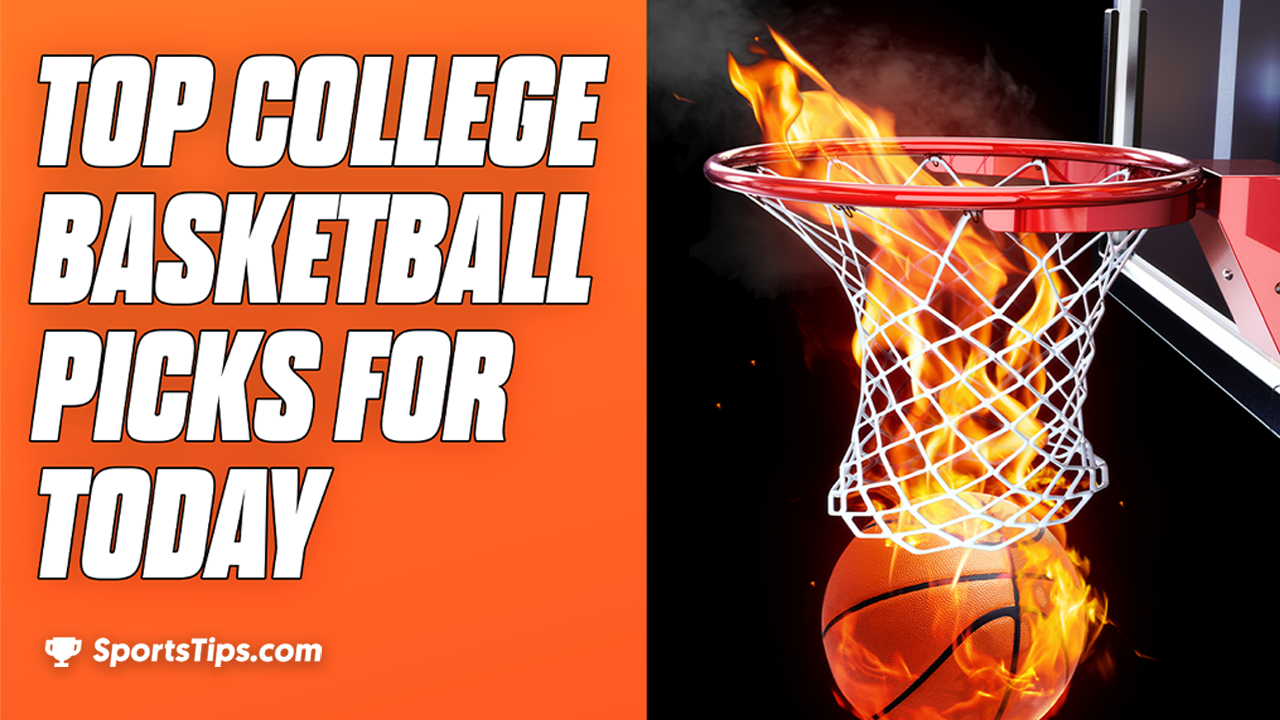 Our free College Basketball picks are out for Saturday, December 18th, 2021! Make sure you check our expert College Basketball picks before the action kicks off.
Look below to find our free College Basketball picks for the best games on today's schedule!
Butler vs #3 Purdue – 12pm ET
The Butler Bulldogs will play in state rival, the Purdue Boilermakers in the yearly Crossroads Classic that also features Notre Dame and Indiana. Butler is 7-3 heading into this game. Meanwhile Purdue is 9-1 and nationally ranked inside the top 5 of the country. This yearly event always produces great games and this one should be more of the same.
After being No.1 for a couple of days, Purdue quickly dropped to the 3rd place in the current rankings, following a surprising loss to Rutgers. The Boilermakers also had a tough encounter with NC State in their last match as they were forced into overtime, in which Trevion Williams and Sasha Stefanovic led the way for Purdue. They are on a 9-1 run in the beginning of the season and they will look to take such games with ease. Zach Edey and Jaden Ivey are also fantastic players who have great potential to reach unparalleled heights in basketball.
Butler, on the other hand, is coming into this game on a 7-3 run which is not great, but it surely is not terrible. They might have lost to the likes of Michigan State, Houston, and Texas A&M, but the victory over Oklahoma a couple of days ago gave them a lot of confidence. Even though they have such a decent record, they are second-to-last in 10th place in the Big East Conference. I think, however, that the Bulldogs are capable of putting up a good fight against the crumbling team of Purdue. Hence, I will suggest picking their spread for the game on Saturday afternoon.
Denis' College Basketball Pick: Butler +15.5 (-110)
📍: Indy pic.twitter.com/5xZbHT4VT5

— Purdue Mens Basketball (@BoilerBall) December 17, 2021
The nationally-ranked Purdue Boilermakers come into this game with a record of 9-1 on the year and ranked 3rd in the nation. Their lone loss of the season was an upset loss to Rutgers that came on a half-court buzzer-beating shot that miraculously went into the basket. Purdue bounced back quickly with a ten-point win over NC State on Sunday in overtime. Now they will be looking to pick up another victory in the Crossroads Classic.
Butler comes into this game with a record of 7-3 on the year. They are currently on a four-game winning streak and already have a few resume-building wins this season. One of those was a win over the Oklahoma Sooners in the Big 12-Big East Battle. Now they will look to add another huge victory, and a top 3 upset to their resume. As for the result of the game however, I don't expect that to happen as I have the Purdue Boilermakers to pick up the victory in this one.
Tony's College Basketball Pick: Purdue (-2300)
#5 Gonzaga vs #25 Texas Tech – 1pm ET
Following the cancellation of Ohio State vs Kentucky this game is the only ranked vs ranked team match up on the schedule for Saturday. It also has potential to be the best game on the schedule as well as both teams will be looking for a resume building victory in this one. The Gonzaga Bulldogs have hit a rough patch but still find themselves ranked inside the top 5, while Texas Tech finds themselves just inside the top 25 at #25.
Gonzaga is definitely a team to watch this year. Although they might have suffered some drawbacks recently, the Zags will surely seek revenge after losing the NCAA Final last season. The Bulldogs have a great roster including players like Drew Timme, Julian Strawther, and Chet Holmgren who will be attractive options for the NBA teams for the next Draft Pick. Chet Holmgren is considered to be one of the most dominant players currently in the NCAA, while Drew Timme has skills and athleticism similar to Russell Westbrook. The team lost two games already as they were defeated by the last two seeded teams they faced this season – Duke and Alabama.
The 25th-seeded, Texas Tech, comes into this game with a better record than Gonzaga. They are 8-1 so far with the sole loss coming against Providence. They managed to outclass Tennessee in overtime and defeated Arkansas State in their last match by 13 points. The Red Raiders will need to continue playing like that if they would like to improve from the 1/16 finals from last year where they had lost to Arkansas. The team looks really well this season and I think there is a high chance of seeing them going a lot deeper into the bracket. I will trust them in covering their spread against Gonzaga who will most certainly have a tough time stopping Kevin McCullar and Terrence Shannon Jr.
Denis' College Basketball Pick: Texas Tech +9 (-110)
Make no mistake about it, despite the recent rough stretch they are one, the Gonzaga Bulldogs are still one of the best teams in college basketball this season. It looks worse than it really is as Gonzaga is still 8-2 this season and already has some big wins on their resume. They have beaten Texas, UCLA, and now have a chance to add another top 25 win in this game. This will be the last real test for Drew Timme and the Bulldogs before starting up conference play in a few weeks.
The Texas Tech Red Raiders have put together a fantastic season so far this year. They are coming into this game with a record of 8-1 through their first nine games. Their lone loss of the season was an upset defeat to the Providence Friars in the Big East-Big 12 Battle. However as for the result for this game I have Texas Tech picking up their second loss of the year. I expect the Gonzaga Bulldogs to pick up the victory in the Jerry Colangelo Classic in Arizona.
Tony's College Basketball Pick: Gonzaga (-430)
#21 Kentucky vs North Carolina – 5:30pm ET
Two blue bloods of college basketball will meet on Saturday in a game that wasn't even supposed to happen. As part of the CBS Sports Classic Kentucky was supposed to play Ohio State and North Carolina was supposed to play UCLA, instead COVID has caused another mess. Now Kentucky will play UNC while UCLA and Ohio State are on COVID pauses.
Kentucky will have a tough game on Saturday as they will face the unpredictable North Carolina. The Wildcats are on a 7-2 run this season, losing their last game against Notre Dame, 66:62. They have been quite dominant in the rest of the games, except for the opening match against Duke. Oscar Tshiebwe is putting on a "one-man show" for Kentucky as he leads the team in points, rebounds, steals, and blocks. The 6'9'' junior, weighing 255 lbs, averages a double-double with an impressive 16.3 points and 14.4 rebounds per match. Moreover, Sahvir Wheeler is a fantastic dribbler and has a great vision of the game which further helps the Wildcats in their road to glory.
North Carolina is now unseeded after suffering some tough losses to Purdue and Tennessee early on in the season. They have managed to bounce back from this inconsistent performance with 5 straight wins in their last matches. The Tar Heels defeated the likes of Michigan, Georgia Tech, and Elon and improved to 8-2. Caleb Love, Armando Bacot and R.J. Davis are all great players who can have a huge impact on the flow of the match. I think that it will be hard for Kentucky to stop most of them and I expect a surprising victory for North Carolina here.
Denis' College Basketball Pick: North Carolina (+115)
Showtime.

Saturday at 5:30 p.m. ET, it's Kentucky-North Carolina on CBS. pic.twitter.com/uSm8vP7WDG

— Kentucky Men's Basketball (@KentuckyMBB) December 17, 2021
Two of the most storied and successful programs will meet in this high profile match up. The Kentucky Wildcats come into the game with a record of 7-2 on the year. They will be looking to rebound from an upset loss to Notre Dame last Saturday on the road. The Kentucky Wildcats are still in great shape as the loss was their first in over a month. Now they have a chance to add a resume building win before they move into SEC play later on this month and next year.
The North Carolina Tar Heels come into this game with a record of 8-2. Since their back to back losses to Purdue and Tennessee, North Carolina have gone on to win five games in a row and could potentially set themselves up to jump back into the top 25 with a win in this game. I expect them to do exactly that, as I look for the North Carolina Tar Heels to pick up the victory in a close and competitive game in this one.
Tony's College Basketball Pick: North Carolina (+115)
Marquette @ #22 Xavier – 4pm ET
A Big East Conference battle is on tap for this one as the Golden Eagles of Marquette travel to Ohio to play the Xavier Musketeers. Marquette comes into this game with a record of 8-3. While Xavier comes in at 10-1 and nationally ranked and will be looking to add another win.
Marquette and Xavier will face each other on Saturday night in the NCAA. Both teams are having a decent season so far. The Xavier Musketeers are on an incredible 10-1 run as they have only lost to Iowa State on November 25th. The team defeated Ohio State, Oklahoma State, and Cincinnati, but is yet to face a seeded opponent. This will happen right before Christmas when they will face #9 Villanova. Until then, they will need to overcome the resistance of the Golden Eagles who find themselves in a good position, winning 8 out of 11 games. They lost against three out of the four seeded teams they had faced with the only win coming against a hesitating Illinois.
Marquette relies much on Justin Lewis who leads the team with 15.4 points and 7.8 rebounds per game. Tyler Kolek and Darryl Morsell are also fantastic players, who will need to improve their shooting. For instance, Kolek is just 10-50 from the 3-point range, while Morsell is 43% from the field. In my opinion, Xavier is the superior team and I expect them to win this one. However, something tells me to avoid picking that as the Musketeers are surely not on the same level as the other teams having such an amazing record. So, I will choose the option for "under points" in this match as I expect it to be quite a nervous meeting with lots of missed shots and free throws.
Denis' College Basketball Pick: Under 148.5 (-110)
Both of these teams are putting together great seasons so far, despite the fact that Maquette has had some tough losses to great teams. They have struggled a bit lately as they have lost two of their last three to Wisconsin and UCLA. They will be looking to bounce back in a huge way with a top 25 and conference win over Xavier. It would also be a huge resume grabbing victory come tournament time if Maquette does not win automatic qualification.
The previously mentioned Xavier Musketeers come into this game with one loss in their first eleven games and nationally ranked just inside the top 25 at #22. Now they will look to stretch their winning streak to seven games with a win in this one. As for the result of this game, I expect them to do exactly that, as I look for the Musketeers to pick up the victory over Marquette at home in this one.
Tony's College Basketball Pick: Xavier (-550)
Providence @ #20 UConn – 5pm ET
The second Big East conference matchup featured on today's slate. In this one the Providence Friars take their 10-1 record on the road to play the nationally ranked and 9-2 Connecticut Huskies. Both teams will be looking for a huge resume building and conference win in this game.
Providence have been on an incredible run this year as they come into this game losing just one out of 11 games. The sole loss came against Virginia, while at the same time, they defeated the strong teams of Wisconsin and Texas Tech. The Friars are still unseeded which is a bit odd having in mind their performance so far. They have managed to keep their opponents under 60 points in most cases which further suggests their high level of play. The team might not have a long bench, but they are making the most out of their starting players. Nate Watson and Al Durham have been leaving it all on the court and this pays off for now.
UConn might turn into the next victim for Providence. The Huskies are on a 9-2 record with both losses coming against unseeded teams – West Virginia and Michigan State. They, however, found a way past Auburn in their only game against a seeded team this year. UConn has been relying much on its attack, but at some points that was their biggest weakness. R.J. Cole, Tyler Polley, and Jalen Gaffney shoot under 40% from the field which is devastating for a top-20 team in the NCAA. At least, Adama Sanogo and Tyrese Martin are above 50% which increases their overall percentage to 44.5%. I think that the Huskies will have a tough game against Providence on Saturday as I sense a victory for the guests.
Denis' College Basketball Pick: Providence (+220)
It's BIG EAST time. UConn is the best team we have played so far. They are physical and strong. This will be a big test for us. It is great to have a BIG EAST team back in New England. – Ed Cooley #gofriars pic.twitter.com/yRitp2ECje

— Providence MBB (@PCFriarsmbb) December 16, 2021
Providence comes into this game with a 10-1 record but are somehow unranked at this point in the season. Especially when they have some big time wins over teams like the Texas Tech Red Raiders and the Wisconsin Badgers. Their lone loss of the season came to the Virginia Cavaliers back in the middle of the month of November. Since the loss they have gone on to win five games in a row and with a sixth straight win they will likely find themselves in the top 25 next week.
The Connecticut Huskies come into this game with a record of 9-2 on the year and nationally ranked inside the top 25 at #20. They are currently 2-1 in the month of December as their loss came to West Virginia last Wednesday. They bounced back quickly against St.Bonaventure winning that game by ten points. Now they will be looking for another big win in this one over a great Providence team. However I do not see that happening as I have the Friars winning this matchup on the road.
Tony's College Basketball Pick: Providence (+220)
If you need more news, information and predictions, head over to our College Basketball hub page for all your college basketball needs!
*Odds and spreads correct at time of publication, courtesy of FanDuel.