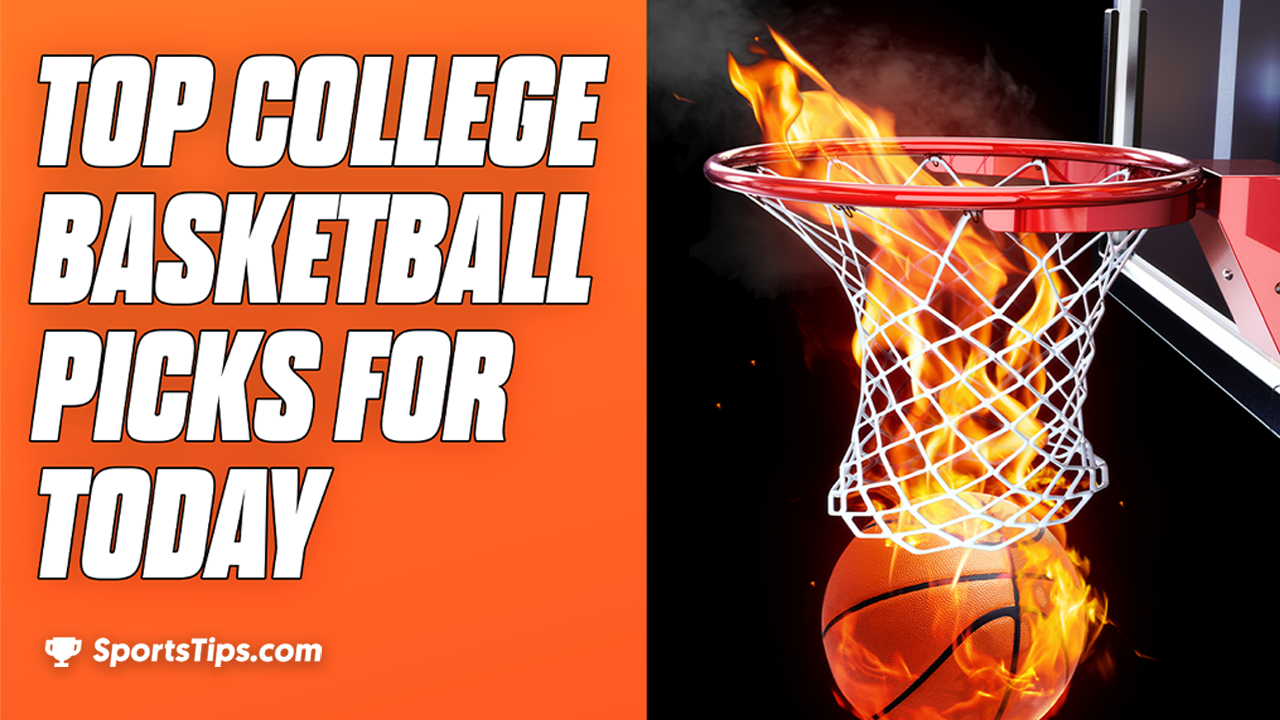 Our free College Basketball Picks are out for Monday, November 22nd, 2021! Make sure you check our College Basketball Picks before the action kicks off.
Look below to find our free College Basketball Picks for the best games on today's schedule!
#21 Seton Hall v Ohio State – 6pm ET
The Fort Myers Tip-Off Classic kicks off with the newly ranked Seton Hall taking on the formerly ranked Ohio State. While the Pirates remain undefeated through the first two weeks, the Buckeyes suffered a defeat in their last game, losing to Xavier by six points.
Ohio State will have a hard task to overcome on Monday night in the NCAA as they face the unseeded Seton Hall. Seton Hall is 3-0 so far, defeating #4 Michigan in their last game. The Pirates also tormented the teams of Yale and Fairleigh Dickinson who had to leave their court scoring below 50 points each. The team will surely be a tough opponent this season as all the seeded ones should take notes of Seton Hall's performance.
The Ohio State Buckeyes suffered an unpleasant loss in their last match to Xavier away from home. They lost the game by 6 points, but what remains an issue is their inconsistency to guard their own basket. They occasionally concede around 70 points and that's a lot for a team from their caliber. E.J. Liddell is, without a doubt, Ohio's best player on the field as he averages 21 points and 6.5 rebounds so far. He also has a total of 15 blocks for the season which further cements his dominance. I think this will be a tough one to call, but I will go with Ohio State mainly due to E.J. Liddell's performance.
Denis' College Basketball Pick: Ohio State (-102)
It's almost go time! Four power programs, two days of non-stop action, one champion who will #OwnTheFort.

Catch @OhioStateHoops, @GatorsMBK , @CalMBBall & @SetonHallMBB during the 2021 @RocketMortgage Fort Myers Tip-Off!

📺 @FS1
🗓️ Nov. 22 & 24https://t.co/cXODbTRxpS pic.twitter.com/lL5EOKalel

— Fort Myers Tip-Off (@FTMyersTipOff) November 15, 2021
Seton Hall should be on the verge of being ranked. They're off to a 3-0 start, including a massive win over #4 Michigan last Tuesday. They'll have a chance on Monday to take out another Big 10 powerhouse, as they face the Ohio State Buckeyes in the Fort Myers Tip-Off Classic in Florida.
The Buckeyes were also off to a 3-0 start—before they met the Xavier Musketeers on Thursday night. They fell to Xavier 71-65 in a game where the Musketeers got off to a hot start and the Buckeyes just couldn't climb back. Now, Ohio State will hope to bounce back against another very good team in Seton Hall. You can't always judge a team based off of one loss, but this wasn't the first time this year Ohio State has had to press the panic button. The Buckeyes barely slipped by Akron 67-66 in the first game of the season. On a neutral court it's hard to say who has the advantage in this one, but Ohio State's struggles have been a bit disconcerting, while it appears Seton Hall's confidence is rising.
Michael's College Basketball Pick: Seton Hall (-115)
Seton Hall is sure to be ranked when the new AP Top 25 Poll comes out soon. The Pirates are off to an impressive start to the season as they have raced to a 3-0 start that includes a top 5 victory over the Michigan Wolverines. Through their first three games the Pirates have some pretty impressive wins that include blowouts of Farleigh Dickinson and Yale and the previously mentioned top-five upset of the Michigan Wolverines.
While the Ohio State Buckeyes started out the season right, they struggled to pick up victories in their first handful of games against weaker opposition then the law of average finally caught up with them as they were beaten by Xavier in their fourth game of the season. It is likely that Ohio State will still be ranked when the new rankings come out soon but they will certainly drop from their spot at number 19 in the country. As for the result of this match up I look for Seton Hall to pick up another huge victory and improve to 4-0 on the year
Tony's College Basketball Pick: Seton Hall (-115)
Cincinnati v #14 Illinois – 6:30pm ET
The undefeated Cincinnati Bearcats will take on the ranked, yet not undefeated Illinois Fighting Illini this evening at the Sprint Center in Kansas City as part of the Hall Of Fame Classic. The Fighting Illini committed 26 turnovers in their one point loss to Marquette, putting an early blemish on their season. Meanwhile the Bearcats have looked impressive, reeling off four straight wins with just one of those being decided by less than 20 points.
Cincinnati is off to a fantastic 4-0 start to this season. Although they have been huge favorites in each of these games, the way they have dominated on the court speaks for itself. They will have their first tough challenge in the face of 10th-seeded Illinois. The Bearcats can rely much on the balance within their team as there is nobody who leads the team in more than one aspect of the game. Jeremiah Davenport and David DeJulius are the points leaders, while Ody Oguama, Hayden Koval, and Abdul Ado help the team in defensive positions.
Illinois suffered an upset against Marquette in their last match. The team lost narrowly by 1 point, but this further suggests their inability to close out games. Although they have been quite dominant in their opening matches for the season, it seems that there are some issues that need to be resolved. They will need to increase their accuracy from beyond the arc as Andre Curbelo is 0-7, Alfonso Plummer is 3-13, Da'Monte Williams is 1-5, and Coleman Hawkins is 3-11. They are also quite terrible from the field as well, and if it wasn't for Trent Frazier, Jacob Grandison, and Coleman Hawkins, the team would have struggled even more. For me, the gap between the two teams isn't worth 10 points, but rather much less. So, I will go with Cincinnati covering their spread.
Denis' College Basketball Pick: Cincinnati +10.5 (-110)


Illinois started off the year 2-0, despite not having All-American candidate Kofi Cockburn, who was suspended for the Illini's first three games. But, on Monday the 15th, the Illini showed they definitely can't do it without Cockburn, as they fell to the Marquette Golden Eagles 67-66. Luckily, those three games are now up as the star player returns to illinois' lineup ahead of their clash against Cincinnati.
The Cincinnati Bearcats are off to a 4-0 start, and while most of those wins have been against subpar opponents, they did get a big 73-68 win against an always solid Georgia Bulldogs program. Now, the Bearcats get a big test against an Illinois team that's getting their best player back. At home in Urbana-Champaign energy should be high, and this Illinois team has had a week to relax after their nail biting loss. While I think Illinois will win, I also believe the best bet for the money comes with the over, as both these teams have a fair amount of scoring talent.
Michael's College Basketball Pick: Over 138.5 (-110)
Illinois looked like they were going to survive superstar Kofi Cockburn's three game suspension. However the clock seemingly struck midnight after they won their first two games of the year and then in their final game without Cockburn and they were beaten by the Marquette Golden Eagles. Now Illinois will look to rebound as they get their star player back and prepare to make a deep run towards the national championship in March.
The Cincinnati Bearcats come into this game with an undefeated record after picking up the victories in their first four games of the year. Cincinnati has gotten off to an impressive start to the season, they opened the year up with a huge blowout win over Evansville. To go along with that win they have added wins against the Georgia Bulldogs, Alabama A&M and Presbyterian. Now they will be looking for a big upset win to extend their season opening winning streak to 5 games. However I do not see that happening as I expect Illinois to get their season back on track and pick up a victory in this game.
Tony's College Basketball Pick: Illinois (-710)
Albany @ #11 Kentucky – 7pm ET
The Kentucky Wildcats will be looking to add a fourth straight win when they host the Albany Great Danes this evening. While the #13 Wildcats have found some very nice form after their opening night loss to Duke, the Great Danes are yet to get a victory this season, after already playing four games.
The game between Albany and Kentucky promises to be yet another walk in the park for the hosts. Albany finds themselves in a pretty tight spot early in the season as they are 0-4 and it seems that will have a hard time trying to tie their performance for last year when they finished with 7 wins and 9 losses. So far, the biggest issue for the Great Danes comes from the fact that they are quite unsuccessful from both the field and the 3-point line. They also don't have a team that can fight for rebounds which exemplifies yet another problem for the team.
Kentucky managed to bounce back from their loss to Duke in the opening game of the season. They defeated Robert Morris, Mount St. Mary's, and Ohio all in high fashion. Oscar Tshiebwe leads the team as he takes advantage of his well-developed physique and athleticism. He is 6'9'', weighing 255 lbs, which further helps him to average an enormous 16.5 rebounds per game. He also leads the team with 13.8 points and 2 blocks. I think Kentucky will continue their dominance with another massive win on Monday against Albany. I recommend picking them to cover their spread which I believe will happen with ease if they take a demanding first half lead.
Denis' College Basketball Pick: Kentucky -24.5 (-110)
22 points, 8 rebounds 💪@KeionB_12 was on fire 🔥 pic.twitter.com/H0Ia7K0SYl

— Kentucky Men's Basketball (@KentuckyMBB) November 20, 2021
Ever since Kentucky's season-opening loss to the Duke Blue Devils, they've looked like a team possessed. They beat Robert Morris, Mount St. Mary's, and Ohio by 40, 25, and 18 points respectively. In their win over Ohio, they got zero points from Oscar Tshiebwe, who had been averaging over 18 points per game in his first three games. This just shows how many weapons the Wildcats have on their roster—if one guy is having an off game, there's plenty of other contributors to pick up the slack. The Wildcats now have their eyes on an Albany team that's off to a dreaded 0-4 start.
The Great Danes have struggled early, as they've been hit with losses of all sizes early in the year. If they're looking to get that sacred first win—they'll have to look ahead of Monday. Kentucky is showing they're one of the most dominant teams in the country, and while they'll need to eventually prove it against the ranked opponents, they'll continue to dominate the small guys in the meantime.
Michael's College Basketball Pick: Kentucky -24.5 (-110)
Kentucky has seemingly bounced back from their season opening loss to the Duke Blue Devils having picked up victories over Robert Morris, Mount Saint Mary's and Ohio in the process of improving their season record to 3-1. Now Kentucky should have another handful of tune up games before they meet Ohio State, Notre Dame and Louisville during a rough three game stretch in the middle of December.
The Albany Great Danes come into this game against the top 25 Wildcats team with a record of 0-4 on the season as they have failed to pick up a victory up until this point. It will not get any easier for them as they have to contend with Kentucky's star studded line up that will surely turn this game into a blowout. As for the result of this match up I expect the Kentucky Wildcats to run away with it and dominate from start to finish.
Tony's College Basketball Pick: Kentucky (-30000)
#23 Florida v California – 8:30pm ET
We have another contest from the Fort Myers Tip-Off Classic, this time with the California Golden Bears stepping up in competition to take on the Florida Gators. While California seems to have turned things around, with two straight wins, they did start the season with consecutive losses. Meanwhile, the Gators have a perfect 3-0 record, including a win over a ranked opponent.
The 24th-seeded Florida will try to make up for the early exit in the bracket last year as they were outclassed by Oral Roberts in the 1/16 finals. The Gators are off to a fantastic 3-0 start as they were quite dominant in the opening games. Moreover, they managed to defeat their rivals from Florida State by 16 points which further boosted their confidence. They also swept Wisconsin Milwaukee by 36 points. Florida will rely much on Colin Castleton this season as he really asserts his dominance on both ends of the court leading in points, rebounds, and blocks.
California will try to improve from last year when they finished with 9 wins and 20 losses and took the 11th place in the Pacific-12. They started off the current campaign suffering an upset to UC San Diego as they lost by 13 points. The Golden Bears went on to win two out of their next 3 games and managed to even things up. Andre Kelly is the only player on the team who plays high level basketball as he maintains 60% FG throughout the first four matches. The rest of the squad are around or below to 40%-mark which is really low, if they want to improve. I think this issue will be further underlined in their upcoming fixture against Florida as they will face some great defensive players like Colin Castleton, Anthony Duruji, and Phlandrous Fleming Jr. In my opinion, they will make the difference in the game and will lead Florida to the victory. I will suggest picking them to cover the spread as the odds for the victory are quite low.
Denis' College Basketball Pick: Florida -12.5 (-104)


Florida has deservedly worked their way into the Top 25, as they've recorded blowout wins in each of their first three games. This included a 16-point victory over their rivals the Florida State Seminoles. The Gainesville faithful have been thrilled as senior forward Colin Castleton continues to blossom into a star, as he is averaging just over 17 points and 10 rebounds per game. Now Florida will look to go to 4-0 as they face the California Golden Bears in the Fort Myers Tip-Off.
After two tough losses to start the season, the Golden Bears have gotten on track, winning their last two games to bring their overall record to 2-2. Now, they'll face a big test against the Florida Gators, which despite being played in a "neutral setting", will be heavily favored to the in-state Gators in Fort Myers. Cal will look for another big game from senior Andre Kelly, who scored 29 points in a 2OT win over Southern Utah on Thursday. Kelly is averaging close to 17 points and 11 rebounds per game on the year, and hopefully will be pitted against Castleton in what could be quite a fun showdown. Still, when it comes down to it, I'll take Florida to win what is essentially a home game against a Cal team that should be 1-3.
Michael's College Basketball Pick: Florida (-1200)
Despite starting the season unranked Florida have moved their way into the top 25 after three blowout victories including one against their rival Florida State ranked during the time of the match up. Now Florida finds themselves at 3-0 on the young season heading into the Fort Myers Tip Off Tournament. They will take on the California Golden Bears in a game that is sure to be a lot closer than most people will expect.
The California Golden Bears have started out the season at 500 after the teams first four contests of the year. They have lost to teams like UC San Diego and UNLV and have picked up their two victories over teams like Southern Utah and San Diego as they have won two in a row coming into this match up. As for the results of this game I look for a competitive game up until the final 3 or 4 minutes as the Gators will start to pull away and head towards a victory.
Tony's College Basketball Pick: Florida (-1200)
#13 Arkansas @ Kansas State – 9pm ET
We round out the night with two undefeated teams facing off as the Kansas State Wildcats and Arkansas Razorbacks go head to head in the second Hall Of Fame Classic matchup. The Wildcats have enjoyed two double digit wins to start their season while the Razorbacks have had three straight double digit wins to start theirs. Only one team can remain undefeated at the end of the night, who will it be?
Arkansas are off to a great start this season after getting three wins in a row over Mercer, Gardner Webb, and Northern Iowa. JD Notae leads the team with 21.7 points on average as he has taken more than 25% of the total shots for Arkansas. The team is decent from the 3-point line as well and they will be looking to keep this momentum as long as possible. They will need to put up a lot of work if they want to improve their performance from last year when they reached the ¼ finals losing to the eventual champions, Baylor.
On the other hand, Kansas State are also undefeated so far this season. They are 2-0 up after wins over Florida A&M and Nebraska O. Nigel Pack leads the team with 16.5 points on average, while Mark Smith is most valuable in terms of rebounds. Kansas State will try to improve from last season when they finished second-to-last in Big 12 with a 9-20 record. They suffered 13 consecutive losses between January and February which destroyed their campaign. This time, they are looking a lot better and might have a chance at finishing in the top half. Having in mind both teams' high level of play, I would suggest picking over 140.5 points.
Denis' College Basketball Pick: Over 140.5 (-114)
Didn't see that one coming 👀@NijelPack24 @Kaosi_E#KStateMBB x EMAW pic.twitter.com/sl7ubk2Oji

— K-State Men's Basketball (@KStateMBB) November 19, 2021
After getting off to a 2-0 start to begin the 2021-22 season, the Kansas State Wildcats get their first true test in a showdown against the #16 Arkansas Razorbacks. Kansas State has enjoyed double-digit wins against Florida A&M and Omaha, but Arkansas is going to be a whole other level of competition. The Razorbacks have a lot of different guys who can score, but so far the most consistent offensive performer has been guard JD Notae, who is averaging almost 22 points per game.
The Wildcats are another team that depend heavily on their guard play, as back court mates Nijel Pack and Mark Smith are the team's two leaders in scoring. Smith is also hauling in 7 rebounds per game, proving these two teammates can really anchor the entire squad. Still, they'll have their hands full as this Arkansas team can attack in so many different directions. I think the Razorbacks continue their winning ways.
Michael's College Basketball Pick: Arkansas (-410)
The Arkansas Razorbacks come into this game ranked number 16 in the country after starting out the season with a record of 3-0. They have picked up victories over Mercer, Gardner-Webb and Northern Iowa so it goes without saying that this game against the Kansas State Wildcats will be their biggest test of the season at this point.
As for the previously mentioned Kansas State Wildcats they also come in this game undefeated with a record of 2-0 on the year. Kansas State's first two wins of the year have come against Omaha and Florida A&M so much like the Razorbacks this will also be the Wildcats toughest test of the season thus far. As for the result of this Big 12 vs SEC contest I expect the Arkansas Razorbacks to come out on top in a back and forth game and extend their opening season winning streak to four games.
Tony's College Basketball Pick: Arkansas (-410)
If you need more news, information and predictions, head over to our College Basketball hub page for all your college basketball needs!
*Odds and spreads correct at time of publication, courtesy of FanDuel.