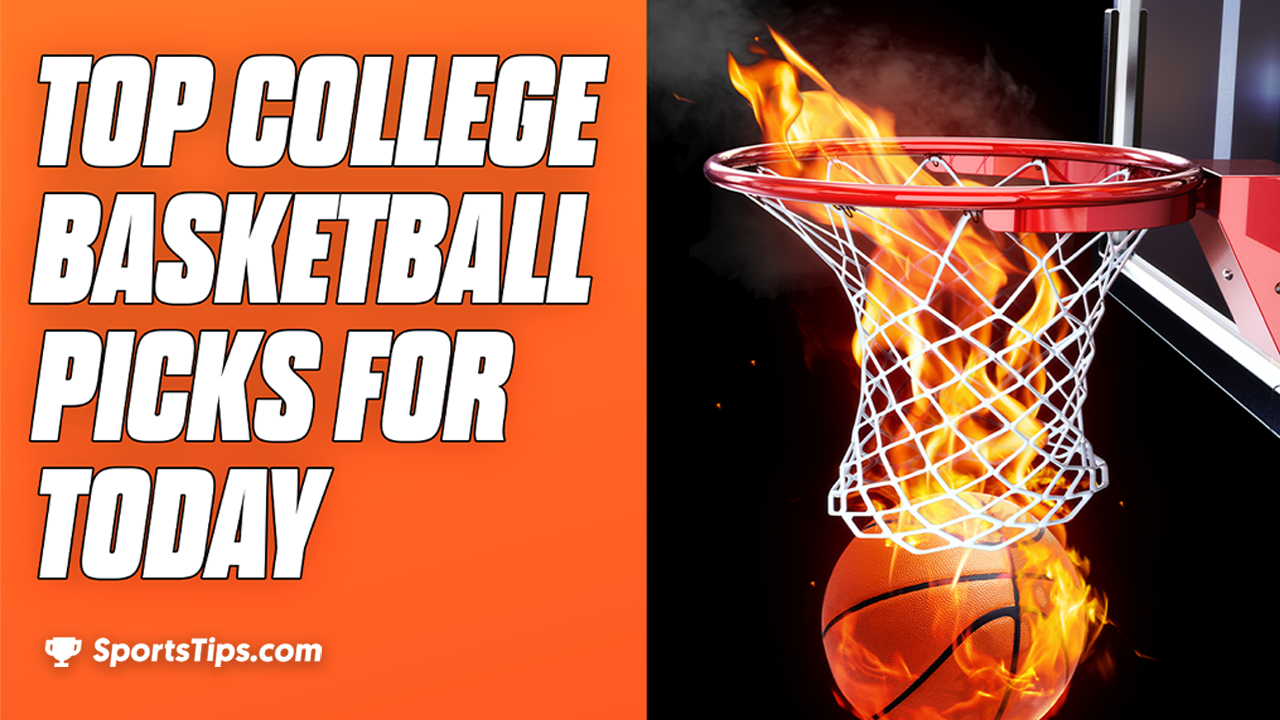 Our free College Basketball Picks are out for Monday, November 15th, 2021! Make sure you check our College Basketball Picks before the action kicks off.
Look below to find our free College Basketball Picks for the best games on today's schedule!
Nicholls State @ #8 Baylor – 12pm ET
Nicholls State are preparing to take on the #8 team in the country, Baylor. The Colonels have won each of their three games this season, including sweeping a back to back set against Carver College, but the Bears, who dominated their first game, are clearly a much tougher assignment.
After starting 3-0 this season, Nicholls Colonels will have a hard task maintaining their winning streak against the 8th seed, Baylor. Nicholls State made an upset against Northern Iowa in their first match, winning the game 58:62. Later on, they defeated Carver Bribe twice by 68 points and 57 points respectively. Their senior guard, Ty Gordon, averages 18.3 points per game, while Pierce Spencer is the rebound leader for the team with 6 rebounds per match. Devante Carter is a fantastic guard for Nicholls State, leading the team in assists and steals.
On the other hand, Baylor are looking fantastic in the beginning of the season. The reigning NCAA champions defeated Incarnate Word by 27 points. Matthew Mayer and LJ Cryer led the team to this victory with 14 points and 13 points respectively. Jonathan Tchamwa Tchatchoua added 10 rebounds, while Flo Thamba put up 3 blocks. Adding in players like James Akinjo, Kendall Brown, Adam Flagler, and Jeremy Sochan further strengthens their roster. This is a must-win game for Baylor and I believe they will do that in remarkable fashion. That's why I will go with them to cover the spread.
Denis' College Basketball Pick: Baylor -23 (-110)
🗣️ 𝙀𝙑𝙀𝙍𝙔𝘽𝙊𝘿𝙔 𝙂𝙀𝙏 𝙐𝙋 𝙄𝙏'𝙎 𝙏𝙄𝙈𝙀 𝙏𝙊 𝙎𝙇𝘼𝙈 𝙉𝙊𝙒#SicEm | #CultureofJOY 🏀 | #SCTop10 | @TheeKbrown pic.twitter.com/xxcdvUuS5q

— Baylor Men's Basketball (@BaylorMBB) November 13, 2021
In the second game of the Baylor Bears title defense, the Texas school put together a convincing 87-60 victory over Incarnate Word on Friday night. In that game, fan-favorite and member of last year's National Championship team, Matthew Mayer showed he could lead the team as he scored 14 points. He also got some big help from highly touted freshman Kendall Brown, who put up 13 points in 18 minutes. A good mix of upperclassman and stellar recruits has Baylor hungry for back-to-backs, with their next matchup being against Nicholls State.
Nicholls State ended last season on a disappointing note. They were thrilled to be the Southland Conference's regular season champions. Unfortunately, in such a small conference, usually only one team makes "The Big Dance"; Nicholls State was unable to win their conference tournament, losing to Abilene Christian in the championship game. They'll spend this season looking to redeem that tough ending, but it will unfortunately hit a road black against a powerhouse Baylor team. The Bears should be able to take this one at home.
Michael's College Basketball Pick: Baylor -23 (-110)
Nicholls State is off to a pretty impressive 3-0 start after beating Northern Iowa in their opener and then defeating Carver Bribe two times in massive blowout fashion. They are a member of the Southland Conference and the program played their first season in 1958. The Colonels have made two NCAA Tournament appearances in their programs history at the Division 1 level, those came in 1995 and 1998. Their leading scorer for the season thus far is Senior Guard Ty Gordon who is averaging 18 points per game.
As for the 8th ranked Baylor Bears they have gotten their season off to a 1-0 start after beating Incarnate Word in their season opener by a double digit margin in blowout fashion. Baylor is the defending national champion, having beaten the undefeated Gonzaga Bulldogs in the title game last year. As for the result of this one I expect the Baylor Bears to dominate this game from start to finish and cover the spread. They are by far the more talented team in this game and will have no issue showing it.
Tony's College Basketball Pick: Baylor -23 (-110)
Bowling Green @ #17 Ohio State – 6:30pm ET
The Ohio State Buckeyes will be hoping for an improved performance when they host the Bowling Green Falcons this evening. While they have won both games they have played, the Buckeyes have been far from convincing so far. Meanwhile, the Falcons lost their opener in overtime but bounced back with a massive win over Ohio Wesleyan on Friday night.
Bowling Green started off their season with a win and a loss. They defeated Ohio Wesleyan by 41 points in their last match, but lost against Western Carolina in a tight contest finished after overtime. This upset suggests some issues within the Falcons, but only time will show whether it's a single occasion or it will be a permanent case. Daeqwon Plowden leads the team in points, rebounds, and blocks. He is definitely performing a "one-man show" for Bowling Green as he can mostly rely on Joe Reece who is a prospective forward, leading the team in steals and having decent points and rebounds per game.
Ohio State still tries to forget the defeat they suffered against Oral Roberts in 1/32 finals last year. They were strong favorites to eliminate their opponents, but failed the mission after overtime. However, it seems that this loss still haunts them as they almost suffered another upset in their first matchday against Akron. They managed to clinched the victory with 67:66. In their second game for the season, Ohio State defeated Niagara by 10 points. However, they were also far from dominant in this game as well. I think this form will also transfer against Bowling Green and the guest will be able to cover the spread.
Denis' College Basketball Pick: Bowling Green +15.5 (-110)


Despite getting off to a 2-0 start, the #17 Ohio State Buckeyes have been anything but convincing. They barely slipped by Akron in their season opener, winning 67-66 and then they followed that by only beating Niagara by 10. Their next matchup comes against a Bowling Green team that sits at 1-1 after a loss to West Carolina and a win over Ohio Wesleyan. While the latter result was a nice win in Bowling Green's favor, I can't see that momentum carrying them past a ranked Ohio State team. Yes, the Buckeyes have shown some concerns early, but it's a long season. After a bad defensive second half against Akron that carried over to the first half against Niagara, Ohio State got it together and put away the Purple Eagles with a big second half. I expect them to do the same against Bowling Green on Monday night.
Michael's College Basketball Pick: Ohio State (-1450)
Bowling Green has opened up their season at 1-1, after a victory over Ohio Wesleyan and a loss to Western Carolina in overtime, which is considered an upset by some. The Falcons will be looking to respond to the loss with a huge victory over an Ohio State team that has struggled through their first two games, despite being ranked as one of the top 25 teams in the country. This will be a match up between two Ohio schools that could very well be an upset with the way the Buckeyes have looked through two games this season.
It took what was basically a buzzer beater to beat fellow Ohio and MAC school Akron, then they escaped Niagara with a win by less than 15 points.
Ohio State will need to find a quick fix if they want to compete in the Big Ten this season, as it is expected to be the top basketball conference in the country. As for the result of this game, it should be one that Ohio State takes full control of, despite their recent performances. The Buckeyes are the more talented and athletic team and they should dominate this one. Ohio State has a chance to be one of the best teams in a very competitive Big Ten if they can get it together and start blowing out teams they should.
Tony's College Basketball Pick: Ohio State (-1450)
#11 Illinois @ Marquette – 7pm ET
While Marquette is not a ranked team, this looks to be an exciting clash between two talented programs when they host the Fighting Illini tonight. Both sides are 2-0 so far this season and the Golden Eagles get the advantage of taking on a ranked opponent at home.
Illinois are off to a fantastic start to their campaign in the NCAA after dominating in their opening two games. They defeated Jackson State by 24 points, while Arkansas State suffered a 39-point loss to Illinois. Coleman Hawkins is the main player for the team so far, as he leads in rebounds, assists, steals, and blocks. He is also second in terms of average points scored per game. Jacob Grandison, Alfonso Plummer, Da'Monte Williams further complete the teams' ambitions for great results this year. They will try to reach the Final Four or at least the Elite Eight this season as they really have the potential to do so.
Marquette, on the other hand, also began 2-0 defeating Siu Edwardsville and New Hampshire. However, they are 8th in the Big East where they will have difficulties finishing in the bottom half. Darryl Morsell leads the team in points as he has averaged 23.5 points throughout the opening games, while Justin Lewis' physique helps him get the much-needed rebounds for the team. Tyler Kolek can be considered a playmaker for Marquette with his 6 assists and 2 steals per game. Having in mind the difficulties they have encountered in their first two fixtures; I will go with an Illinois' win that will be big enough to cover their spread.
Denis' College Basketball Pick: Illinois -8.5 (-110)
Battle ready ⚔️

See you tomorrow at 6pm. #MUBB | #WeAreMarquette pic.twitter.com/y8IE33kFp4

— Marquette Basketball (@MarquetteMBB) November 15, 2021
The Marquette Golden Eagles are always a problem, as they constantly produce NBA-level talent. They're hoping to continue that success under new head coach Shaka Smart, who came to prominence during his tenure at Virginia Commonwealth, before having a polarizing couple of seasons at the University of Texas. Smart looks to start fresh and so far Marquette is off to a 2-0 start with wins over Southern Illinois-Edwardsville and New Hampshire.
New Hampshire gave the Golden Eagles some fits and you can expect Illinois to do the same, as the #11 Fighting Illini are off to a 2-0 start. They've blown out both their opponents and did so without suspended star Kofi Cockburn. In Cockburn's absence, senior guard Jacob Grandison has stepped up averaging 17.5 points per game in his first two. They'll need him to keep it going against a Marquette team that is looking to make a run to the tournament with their new head coach, even though they play in the extremely competitive Big East conference. Expect Illinois to give them a preview of the hard times ahead.
Michael's College Basketball Pick: Illinois (-400)
Illinois has gotten off to a fantastic start this year after back to back blowouts as they now sit at 2-0 even without superstar Kofi Cockburn. Illinois is sure to be the most talented team in an absolutely stacked Big Ten Conference and has the potential to win a national title if all the pieces fall into place correctly. This game against the Golden Eagles will be their toughest test of the year to date. Coleman Hawkins has seemed to blossom into a star, and if he keeps this up he and Cockburn could be the best duo in college basketball this season.
The Marquette Golden Eagles have also started the season 2-0 after wins over Southern Illinois-Edwardsville and New Hampshire. However they will have a difficult time competing in a competitive Big East Conference this season as they lack a true superstar on the roster. As for the result of this game I look for Illinois to handle Marquette as they are the superior team on the floor. I look for the Fighting Illini to cover the spread in this one as well as pick up a big victory in round 1 of the Gavitt Tip Off Games.
Tony's College Basketball Pick: Illinois -8.5 (-110)
Alcorn State @ #1 Gonzaga – 9pm ET
The Gonzaga Bulldogs took on their first big test in the early parts of the season and passed with flying colors. They hosted #5 Texas and won by 12 points, proving that they can get the job done. Gonzaga now turns their attention to Alcorn State, who are yet to win a game from three tries and clearly haven't faced anyone on this level.
Alcorn State is in a 7-game losing streak and will have to face the top-seeded team in the NCAA, Gonzaga. They regularly finish in the bottom of the table in their Conference, while Gonzaga has one of the most versatile and complete teams in the League. Alcorn State are 0-3 this season as they came close to upsets against Seattle and Portland, but didn't manage to capitalize their chances. Their last victory dates back to February 25, 2021. During the same time span, Gonzaga recorded 12 wins and 1 loss and this defeat haunts them until today as it was in the NCAA Final against Baylor.
Gonzaga have set their eyes on the trophy which slipped from their hands twice in 2017 and in 2021. The Bulldogs have the potential to once again contest the title, but there isn't any shortcut for that and they will have to enjoy the whole journey. They are 2-0 with Drew Timme having a blast in these two games averaging 24 points per match. Chet Holmgren's height will be used to its full potential this season as he might be the deciding factor in some matchups. I think Gonzaga won't have any troubles against Alcorn St as I expect them to cover their spread with ease.
Denis' College Basketball Pick: Gonzaga -39.5 (-110)


Gonzaga made a statement win on Saturday night, as they showed that even a team as good as the #5 Texas Longhorns were no match for their stacked roster. The Zags won 86-74, as star player Drew Timme dropped 37 points on the Longhorns. Even scarier? The team won by 12 and prized recruit Chet Holmgren only had two points. The Zags look to continue their reign of terror against an 0-3 Alcorn State.
I hate to throw shade, but this one will get ugly. Alcorn State is 0-3 on the year after losses to Washington State, Seattle University, and University of Portland. They kept it close against Seattle and Portland, but if they couldn't handle those three, they're in for a brutal game on Monday Night. Even though the Zags didn't cover the 40.5 spread against Dixie State last week, I'll still pick them to cover whatever this one ends up being, as Alcorn State has no chance.
Michael's College Basketball Pick: Gonzaga -39.5 (-110)
Alcorn State has a losing streak dating back to last season. It will not get any easier for them as now they have to play the best team in college basketball, the Gonzaga Bulldogs. Despite nearly upsetting Seattle and Portland, they should not come close to the Bulldogs in this one. Gonzaga has their sights set on the national championship that has eluded them for the past few years as they opened their season up in thrilling fashion with a blowout of fellow top ranked team the Texas Longhorns.
The Bulldogs are 2-0 on the year and Drew Timme is playing like the potential Player Of The Year in the nation. As for the result of this game it should be an absolute slaughter by the Gonzaga Bulldogs as they continue their war path back to the NCAA Tournament and national title game, as they look to complete their transformation from Mid Major power to national power.
Tony's College Basketball Pick: Gonzaga -39.5 (-110)
LBSU @ #2 UCLA – 11pm ET
We round out the night with UCLA hosting LBSU in a battle of the beaches. While LBSU secured an impressive overtime win over Idaho in their opener, UCLA sent a message to the country saying they are a force to be reckoned with. The Bruins took on #4 Villanova and beat them comfortably, meaning they should be well equipped for this matchup.
UCLA will face a familiar opponent in the face of LBSU as both teams have faced each other 6 times for the past 10 years. On these occasions, UCLA recorded 6 wins, but they have only managed to cover their spread just once. Long Beach State started off their current campaign with a win over Idaho in a match that went into overtime. They struggled in the tournament last season as they held a 5-12 record which placed them in 9th position in the Big West Conference. They will surely try to improve their performance this year as LBSU can rely on their junior guard, Joel Murray, who dropped 28 points against Idaho. Moreover, their 6'9'' senior, Jordan Roberts, has the perfect body for a guard as he proved that with 16 points and 10 rebounds in the opener for the season.
On the other hand, UCLA, is a team full of NCAA stars like Johnny Juzang and Jules Bernard. Their center, Myles Johnson, also adds value to the team and makes it a contender for the final stages in March and in April. Their goals are set high this year and they will try to win their first title since 1995. So far, they are leading the table with 11 titles in NCAA, most of which came between 1964 and 1975. They can only dream about these times in the new millennium, but last year they proved they might be able to do it sooner rather than later. However, although they smashed CSU Bakersfield by 37 points in their opening match, I don't think they will go for another throw-down and I will recommend going with LBSU to cover their spread of 28 points.
Denis' College Basketball Pick: LBSU +28 (-110)
"Take it slow, enjoy, and understand you're representing something bigger than yourself."@jaquez_jr wants to be an inspiration for future Mexican basketball players.#Pac12MBB | @UCLAMBB pic.twitter.com/6YMoZ58FdN

— Pac-12 Network (@Pac12Network) November 13, 2021
UCLA had a big win on Friday night at Pauley Pavilion, as they beat #4 Villanova in overtime. In what might be the game of the year in this young season. the Bruins rode Johnny Juzang's 25 points, Jamie Jaquez's 21 points and Jules Bernard's 16 points to victory. "The Three J's", as the L.A. Times recently called them, are becoming one of the NCAA's premier scoring trios and are so fun to watch.
They'll look to keep it going against Long Beach State University. The 49ers are 1-0, winning their lone game of the year against the Idaho Vandals, thanks to Joel Murray, a transfer that was a Division-II All American last season with West Texas A&M. Long Beach State has some solid scoring ability, but can they continue that against the #2 team in the country on the road? Right now the spread sits at +28, and while UCLA destroyed their other non-ranked opponent this season (Cal State Bakersfield) by 30+, I'm not quite sure they'll do it again against Long Beach State. It's a risk, but I'll pick the 49ers to cover in what should still be an easy game for the Bruins.
Michael's College Basketball Pick: LBSU +28 (-110)
Long Beach State University has opened up their season with a record of 1-0 after a win against Idaho by a score of 95-89. They are led in scoring on the season by Joel Murray who put up 28 in their first contest of the season. They are a member of the Big West Conference, and at one point made 4 straight appearances in the Sweet Sixteen of the NCAA Tournament back between 1970 and 1973. During that span they made the Elite Eight in back to back years , those coming in 1971 and 1972.
As for the UCLA Bruins they opened up the year with a 2-0 start, and a huge win over current #4 team in the nation, the Villanova Wildcats. The UCLA Bruins are one of the most storied programs in college basketball and will be looking to add to their impressive national championship total this season. As for the result of this game, the UCLA Bruins should have no problem dominating this matchup and winning this game. They should easily cover the spread in this game.
Tony's College Basketball Pick: UCLA -28 (-110)
If you need more news, information and predictions, head over to our College Basketball hub page for all your college basketball needs!
*Odds and spreads correct at time of publication, courtesy of FanDuel.