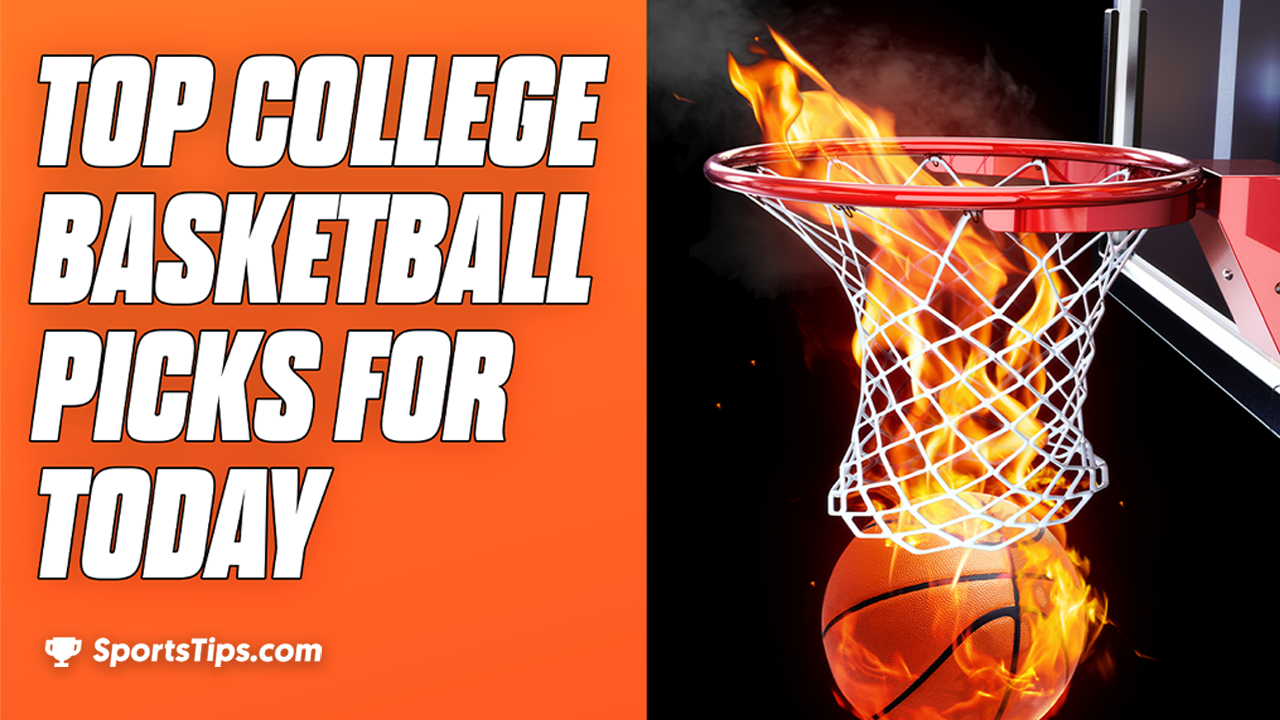 Our free College Basketball picks are out for Monday, February 14th, 2022! Make sure you check our expert College Basketball picks before the action kicks off.
Look below to find our free College Basketball picks for the best games on today's schedule!
Oklahoma State @ #8 Kansas – 9pm ET
Both of these teams are having very different seasons. Oklahoma State is sitting at .500 and ineligible for the NCAA Tournament and Kansas is looking like a potential national championship contender with each passing day. The first time these two teams met Kansas came away with a big win on the road.
The Kansas Jayhawks are on top of the Big 12 with a 20-4 record including 12-1 at home. They have won 3 of the last 4 games and are coming off a 71-69 win over Oklahoma. Sophomore Jalen Wilson had a terrific night with 22 points and 9 rebounds. Kansas is ranked 20th in the nation with 79.6 points per game and 4th in field goal percentage with 49.7%. The Jayhawks have covered the spread in 2 of the last 6 games. They have defeated Oklahoma in 7 of their last 8 games, most recently 74-63 on January 4.
The Oklahoma State Cowboys are 6th in the Big 12 with a 12-12 record and 2-6 on the road. They have lost 5 of the last 7 games but are coming off an 81-58 win over West Virginia. Moussa Cisse had his best game of the season with 18 points and 10 rebounds. The Cowboys score 69.8 points per game and allow 66.5. They are among the worst three-point shooting teams in the league with 30.2%. The Cowboys have not covered the spread in 5 games following a win covering the spread. They have played over the total point margin in 6 of the last 7 games and the last 8 Monday games.
Marko's College Basketball Pick: Kansas (-630)
The Oklahoma State Cowboys come into this game with a record of 12-12 on the season. Their season was virtually over before it began when you consider they are not able to compete in the NCAA Tournament this season because they are on sanctions and lost the appeal to the NCAA. They picked up a big blowout win over West Virginia in their last game. The first time they played Kansas this season it was the Jayhawks that came out on top by a score of 74-63 on the road. Now the Cowboys will be looking to even the season series when they travel to the fieldhouse on Monday evening.
Workin' on a weekend 💪 pic.twitter.com/jnYpfbzLqa

— Kansas Men's Basketball (@KUHoops) February 13, 2022
The Kansas Jayhawks come into this game as one of the best teams in college basketball this season. They are currently 20-4 on the season and with each passing game, they look more and more like a number one seed in the NCAA Tournament. In their last game, they picked up a win over the Oklahoma Sooners at home by a score of 71-69. They are currently ranked eighth in the nation but that will likely change after their loss to Texas earlier this week. As for the result of this game, I have Kansas picking up the victory over Oklahoma State in this one at home.
Tony's College Basketball Pick: Kansas (-630)
At this point in the year, all Oklahoma State is trying to do is play spoiler as they take on the Kansas Jayhawks. The Cowboys come in at 12-12, and while it's not a great record by any means, I don't think it's reflective of the talent they have. The issue with OSU is that they've known all year that they're ineligible for postseason play due to a ruling by the NCAA. If you know you can't go anywhere, I think it's fair to question how hard they're playing. This matchup gives us the chance to see whether they can get up in a game against a team that is going to be sitting right around the top-10 when this game tops off.
Kansas comes in at 20-4 and is trying to fight off the Baylor Bears for a conference title. By the end of the year, I don't think that's going to have happened, as games like earlier this week where they fell to Texas are going to be the difference-maker, and why I'm taking Baylor to win the Big 12, but I do think this is a Jayhawks team that shouldn't have too much trouble in this one, at home against an Oklahoma State team that you just have to question their heart at this point. Give me Kansas with ease.
Noah's College Basketball Pick: Kansas (-630)
If you need more news, information, and predictions, head over to our College Basketball hub page for all your college basketball needs!
*Odds and spreads correct at time of publication, courtesy of FanDuel.