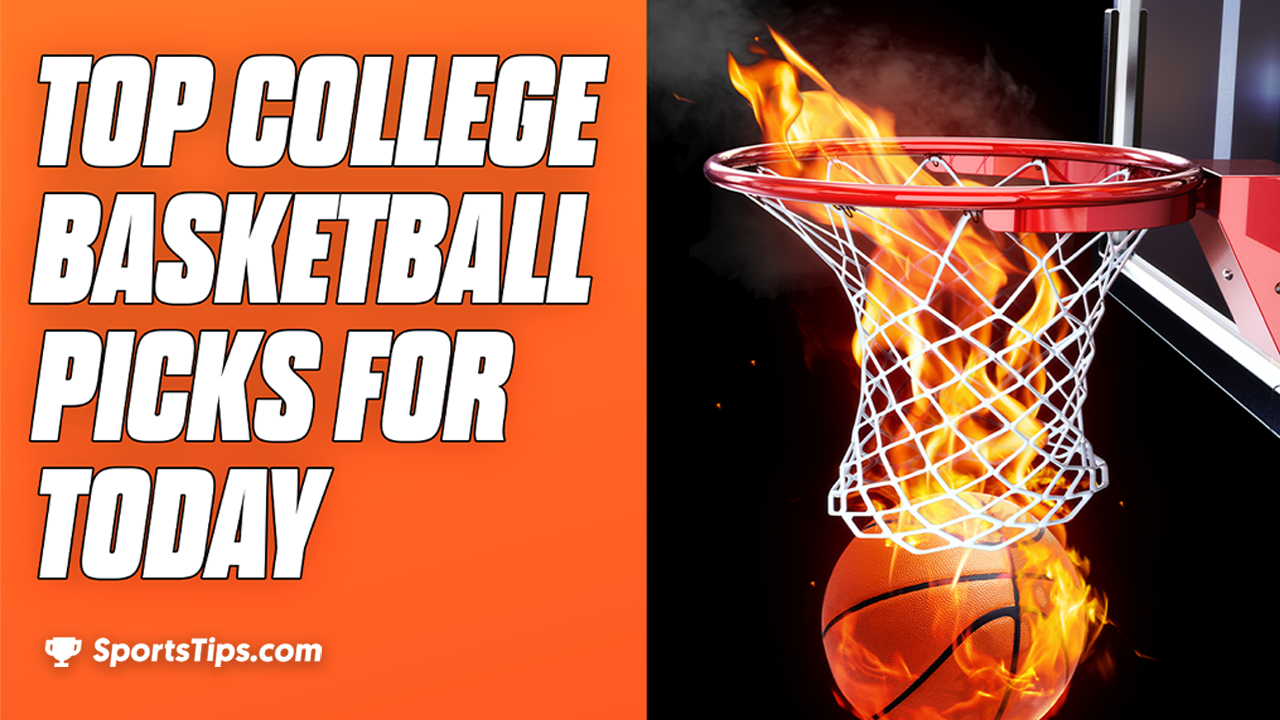 Our free College Basketball picks are out for Friday, January 7th, 2022! Make sure you check our expert College Basketball picks before the action kicks off.
Look below to find our free College Basketball picks for the best games on today's schedule!
#22 Xavier @ Butler – 8:30pm ET
This Big East Conference matchup should be a good one. As the Xavier Musketeers hit the road to play the Butler Bulldogs. Xavier comes into this game nationally ranked in the top 25 of the nation, at number 22. Xavier also holds a record of 11-2 on the season, while Butler comes into this game at 8-5. This one is sure to be can't miss.
Xavier faces Butler after suffering a tough loss to Villanova right before Christmas. Their next games against UConn and Georgetown have been canceled and postponed due to COVID-19 and that's why they have taken a decent 16-days break. The Musketeers have been playing on a high level from the beginning of the season, standing at 11-2 so far. The other loss came against the high-flying Iowa State who has only lost to the best team in the NCAA, Baylor. Xavier found a way past Marquette, Cincinnati, and Ohio State which, in my opinion, marks a good first half of the campaign. They have a stacked roster with 8 players averaging more than 20 minutes per game. Paul Scruggs, Colby Jones, and Nate Johnson are the most used players on the team as the last two average around 50% from the field.
Butler also enters this game with a loss, getting swept by Seton Hall on Tuesday, 71-56. The Bulldogs hold an 8-5 record which puts them in 8th place in the Big East Conference. Their ambitions this season are not that big as they can take a couple more losses. The Bulldogs were whitewashed by Houston and Purdue and this further hurt their chances of making something big this season. The whole roster struggles from the field as the team averages 42.7% FGM. Aaron Thompson is a fantastic playmaker who leads the team in assists, steals, and blocks, thus proving his value on both ends. I think that we will see a close matchup that will benefit Xavier in the end as they seem to be making great first halves in which they tend to build a double-digit lead.
Denis' College Basketball Pick: Xavier (-230)
This Big East matchup is one that is hard to predict, due to the fact that Xavier is tough to try to figure out how good they actually are. They come in with an 11-2 record, and they have decent wins over Ohio State and Marquette, but their two toughest games of the year to this point ended in losses, as they've fallen to Iowa State and Villanova. I think this is a good team, not great, which is why I think despite their record, they're actually precisely where they need to be in terms of the rankings at number 22.
⚔️ | Musketeers vs. Bulldogs.#GamedayGuide#LetsGoX

— Xavier Basketball (@XavierMBB) January 7, 2022
Now in this one, they get the Butler Bulldogs, and I'm not talking about the Butler that saw Gordon Hayward almost upset Duke in a magical run to the National Championship game just over a decade ago, or even the pretty decent Bulldog teams that we've seen in years past. This Butler team comes in at 8-5, and while their best win of the year is a good one over Oklahoma, apart from that matchup, in any game against solid competition, they've just been brutalized. I don't see that one changing here, as I think they take an easy loss to the Musketeers, so give me Xavier and the points.
Noah's College Basketball Pick: Xavier -5.5 (-110)
The Xavier Musketeers are coming into this game with a record of 11-2 on the season. They have put together a great conference schedule and have a resume defining win over the Ohio State Buckeyes as well. They are currently 1-1 in the Big East Conference after splitting a pair of games with Marquette and Villanova. The Musketeers look to be one of the better teams in a highly competitive Big East Conference this season, so they will be fun to watch down the stretch as the month of March quickly approaches.
The Butler Bulldogs come into this game with a record of 8-5 on the season. They have a resume defining win over the Oklahoma Sooners, but outside of that they have been used as a punching bag by elite teams like Purdue and Houston. They will be hoping to use conference play to add some huge wins and try to make another appearance in the NCAA Tournament. However as for the result of this game I don't see them picking up the win over a tough Xavier team that is likely going to be the Big East champs in my opinion.
Tony's College Basketball Pick: Xavier (-230)
If you need more news, information and predictions, head over to our College Basketball hub page for all your college basketball needs!
*Odds and spreads correct at time of publication, courtesy of FanDuel.