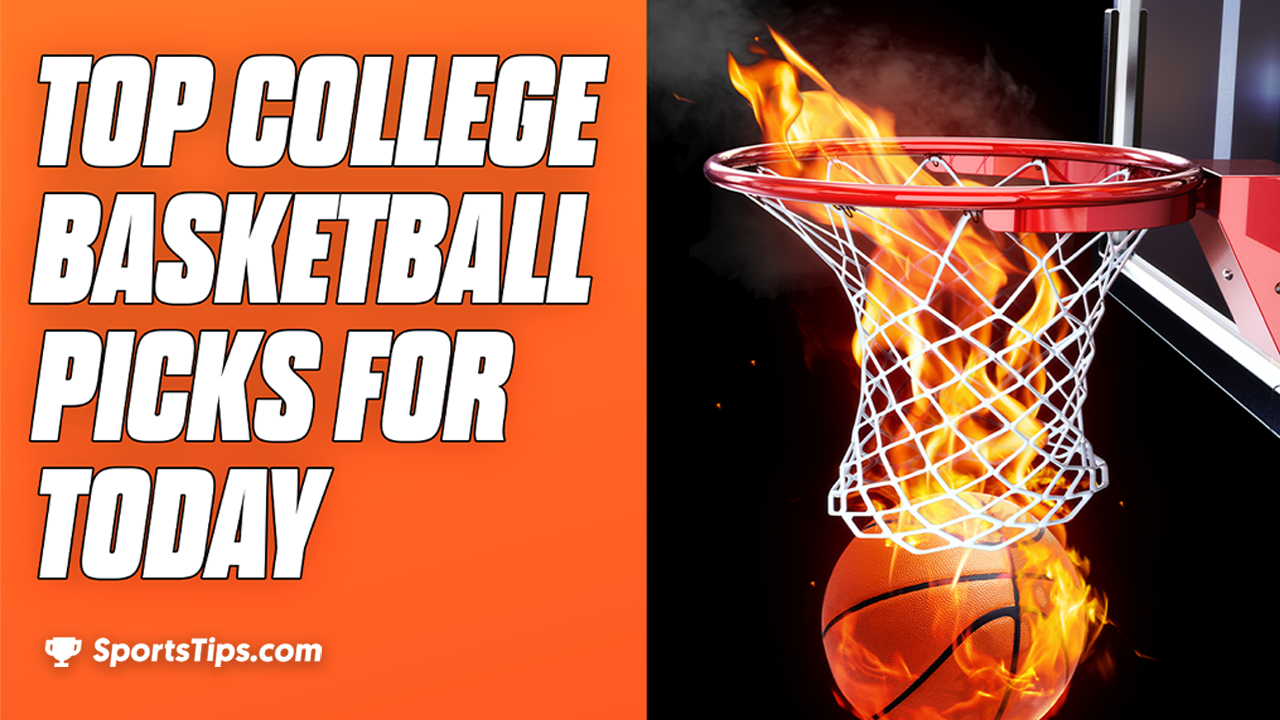 Our free College Basketball picks are out for Friday, December 3rd, 2021! Make sure you check our expert College Basketball picks before the action kicks off.
Look below to find our free College Basketball picks for the best games on today's schedule!
UT Rio Grande @ #7 Texas – 7pm ET
The University of Texas at Rio Grande is 4-4 heading into this game. The Texas Longhorns are 5-1 and nationally ranked as they head into this contest. It will be the final tune up for both teams before playing in different showcase events.
UT Rio Grande shows a bit of progress from last season. Although they lost their last match to Texas A&M, the Vaqueros defeated Northern Arizona and CS Fullerton and on top of that, they fought until the end against a top-seeded, Illinois. The team shows significant improvement and I think they will end up better than last year's 9-10 record. Justin Johnson is on fire for UTRGV as he averages 20.8 points and 6.5 rebounds. He has dropped more than 30 points in two games so far – the losses to Northern Arizona (35 points) and to Texas A&M (33 points).
Texas, on the other hand, had to face the top-seeded, Gonzaga, in the first week. They eventually lost the game which directly put them in the back of the Big 12. The Longhorns are now 5-1 as they didn't have any problems defeating the rest of their opponents. However, a concerning thing might be the fact that they are unable to easily go above 70-80 points. Although they use a more conservative approach in their games, focusing on the defense, the attack is also important to be improved. I think we will see yet another slow game from Texas which will lead to the inability to cover the points spread. Hence, I am going with under 141.5 points here.
Denis' College Basketball Pick: Under 141.5 (-115)
No. 7 Texas looks to build on success when it hosts UT Rio Grande Valley #TexasMBB #AllForTexas #HookEm #TexasRioGr https://t.co/kSkxzUt6Gb

— FieldLevelMedia (@FieldLevelMedia) December 2, 2021
The University of Texas at Rio Grande will take on their big brother when they lock horns with the Longhorns on Friday night in Austin. UT Rio Grande comes into this game right at the .500 mark with a record of 4-4 on the season. In their last game, they lost in the South Texas Showdown to Texas A&M University at Corpus Christi. Following this game with the Longhorns, those two teams will face off again. In fact, every game Rio Grande plays this month will come inside the state of Texas. They have yet to put together any type of momentum as they come into this game on a two-game losing streak.
The Texas Longhorns come into this game with the record of 5-1 as their only loss is to the Gonzaga Bulldogs. Since that loss, they have gone on to win four games in a row all by double digits including a first place finish in the Abe Lemons Classics. This will be one final tuneup game for them before they take on Seton Hall in the Big 12-Big East Showdown. As for the result of this game, I expect Texas to pick up their fifth win in a row in a dominant fashion as this one should not be closed at any point.
Tony's College Basketball Pick: Texas (-7000)
#8 Kansas @ St. John's – 7pm ET
The eighth-ranked Jayhawks hit the road to New York, to take part in the Big 12-Big East Battle. Waiting for them will be the Red Storm of St. John's. Kansas is 5-1 after being upset by Dayton in the ESPN Events Invitational. St.Johns is also 5-1 as their loss came to Indiana in the Gavitt Tip-Off Games.
In one of the most interesting matchups on Saturday, the 8th-seeded, Kansas, will travel to St. John's. The Kansas Jayhawks were off to a brilliant start this season, but a surprising loss to Dayton dragged them back really hard. They suffered a comeback after leading in the first half by 10 points. Later on, they made up for this defeat with a win over Iona. The team seems to be dependent on Ochai Agbaji as he leads Kansas with 22.5 points per game. The next ones on the list are Christian Braun with 13.8 points and Remy Martin with 12 points per game.
St. John's are off to a decent start, winning 5 out of their 6 opening matches. However, the team has been far from dominant lately as they almost suffered a huge upset against NJIT in their last meeting ahead of this one. Moreover, the Red Storm were struggling against St. Francis Brooklyn and Fairleigh Dickinson who are teams against which St. John's were 30-point favorites. In my opinion, these problems will occur once again in their match with Kansas and they won't be able to stop the Jayhawks from taking the final victory. I also think the guest will cover the spread eventually.
Denis' College Basketball Pick: Kansas -6.5 (-120)
This game has the potential to be the best game of the evening as the nationally ranked Jayhawks led by Bill Self travel north to play the Red Storm of Saint Johns led by former player Chris Mullen. Both teams come into this game with identical records, but not identical losses. As Kansas was upset by the Dayton Flyers and St. John's lost to the Indiana Hoosiers. This game is part of the Big 12-Big East Battle, the Big East already looked dominant in another conference vs conference slate as they beat up on the mighty Big Ten for the most part.
Kansas followed up the loss to Dayton with a 13 point victory over Iona so it will be interesting to see how they bounce back again in this one. As for St. John's they enter this game on a three-game winning streak and following the lost Indiana they have won two of those three games by double digits. As for the result of this game, I think it'll be a close game all the way down to the wire, and in the end, I look for St. John's to pull off an upset of the Jayhawks at home.
Tony's College Basketball Pick: St. John's (+245)
Bryant @ #15 Houston – 8pm ET
Bryant is 3-4 as they will travel to Houston to play the nationally-ranked Cougars. Houston comes into this one possessing a record of 6-1 on the year. Both teams will be looking for a statement win in this game.
In what promises to be a one-sided game, Bryant University travels to Houston for their 8th match for the 2021/22 NCAA season. So far, the Bulldogs are 3-4, suffering two big upsets – against Dartmouth in their last match and against Bethune-Cookman around two weeks ago. In their last fixture, they managed to put up just 49 points for both halves which sent the game into overtime that was lost by 2 points. Bethune-Cookman were 15-point underdogs against Bryant, but they still managed to defeat them by 6 points.
The 15th-seeded, Houston, has been decent in its season-opening. Although they surprisingly lost to Wisconsin at home, the Cougars have been pretty dominant in the rest of their meetings. Dismantling Oregon and Virginia display their desire to prove themselves. Marcus Sasser leads the way for Houston with 18.6 points and 2 steals per game. The team is fantastic from beyond the arc and I think this will be their main weapon against Bryant tomorrow. My preference will go Houston's way as I will trust the balance and the depth within the team to cover the spread once again this campaign.
Denis' College Basketball Pick: Houston -23.5 (-112)
THANKS @UHouston fans for selling out Friday's 7 pm game vs Bryant

See everyone in Fertitta Center soon!#ForTheCity x #GoCoogs pic.twitter.com/NWpqtfN9V9

— Houston Men's Hoops 🏀 🐾 (@UHCougarMBK) December 2, 2021
This one is likely to be as lopsided as it gets, as Bryant takes on the nationally-ranked Houston Cougars. Bryant is 3-4 on the season and comes into this game off of a loss to Dartmouth by two points in overtime in their last contest. They have yet to put together any type of momentum this year as they have seemingly exchanged wins and losses back and forth. They will have to play near-perfect basketball to have any chance at an upset in this one. They will likely try to use this game as a tune-up game for when Northeast Conference play begins.
The Houston Cougars come into this game with a 6-1 record as their lone loss on the year came to the Wisconsin Badgers by two points in the Maui Jim Maui Invitational. Since that loss, they have won back-to-back games in blowout fashion over Oregon and Northwestern State University. That's why I said previously I do not expect this game to be close at all and I look for a lopsided victory by the Houston Cougars at home to extend their winning streak to three games on the year.
Tony's College Basketball Pick: Houston (-4500)
Iowa @ #2 Purdue – 9pm ET
It's a battle of two Big Ten Conference unbeaten as the nationally ranked, undefeated Boilermakers welcome in the 7-0 Hawkeyes from Iowa. This one will certainly be an early-season measuring test for both teams.
Two 100% teams face each other in one of the most exciting matches on Saturday in the NCAA. Both Iowa and Purdue share a 7-0 record. However, this will be Iowa's first game against a seeded team, while the Boilermakers did so twice already. Purdue is without a doubt one of the hottest teams in the NCAA at the moment as they occasionally defeat their opponent by more than 30-40 points. They also closed out the games against North Carolina and Villanova in high fashion.
Iowa will try to make the fight at the top of the Big Ten even more compelling with a win over the strong performing Boilermakers. The Hawkeyes depend much on Keegan Murray who leads the team with 24.6 points, 8.9 rebounds, and 2.3 blocks per game. His physique is quite decent for a sophomore, and if he puts enough time in the gym, he will definitely be a prospect in the years to come. I think Purdue will continue their winning streak, but I don't believe it will happen with such ease. In my opinion, trusting Iowa to cover the spread is a decent option.
Denis' College Basketball Pick: Iowa +12.5 (-110)
This is an early-season Big Ten battle between the Purdue Boilermakers and Iowa Hawkeyes. In recent years this would likely be a top 10 or even top-five matchup but Iowa is just not the same team as in the past. Despite being unranked Iowa, is coming into this game undefeated and on a seven-game winning streak to open up the season. Prior to their last game against Virginia which they won by one point Iowa has blown out everyone that has crossed their path. They will look to extend their opening season streak to eight and remain undefeated with a big conference win here over the second-best team in the country.
The Purdue Boilermakers also come into this game undefeated and as previously mentioned they are ranked second in the nation. They already own a couple of big wins this season as they have knocked off North Carolina and Villanova. In their last game, they dispatched the Florida State Seminoles with ease en route to a 28 point victory. As for the result of this one I look for them to pick up another win and open up their Big Ten slate at 1-0 on the year with a victory over the Iowa Hawkeyes.
Tony's College Basketball Pick: Purdue (-820)
If you need more news, information and predictions, head over to our College Basketball hub page for all your college basketball needs!
*Odds and spreads correct at time of publication, courtesy of FanDuel.