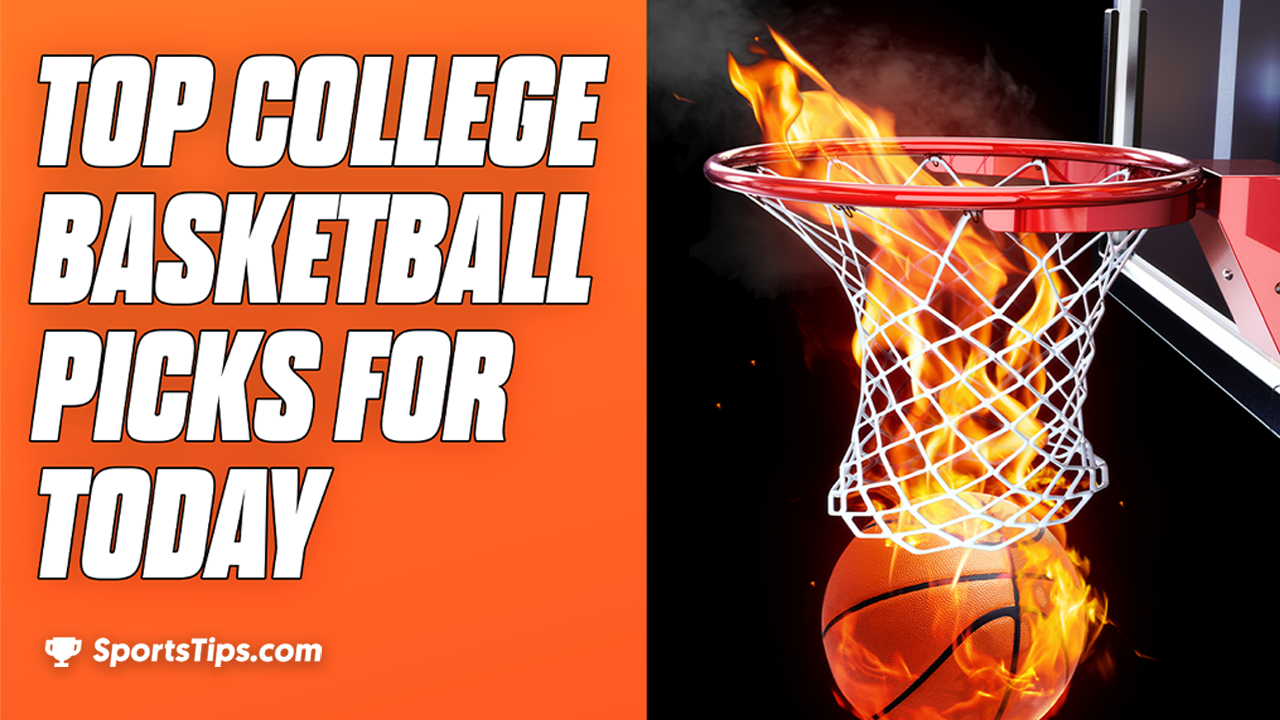 Our free College Basketball picks are out for Friday, December 17th, 2021! Make sure you check our expert College Basketball picks before the action kicks off.
Look below to find our free College Basketball picks for the best games on today's schedule!
#9 Villanova @ Creighton – 8pm ET
The lone-ranked game of the evening is a Big East conference matchup between the 9th ranked Villanova Wildcats and the Creighton Blue Jays. Villanova comes into this game with a record of 7-3, while Creighton comes in at 8-3 on the season. Both teams will be looking to pick up a Big East Conference victory in this one.
Creighton has suffered some unpleasant losses this year as they were defeated by the high-flying Iowa State and Arizona State in December. Colorado State also took the better of them in mid-November, which all compiled to their 8-3 record. The Bluejays is surely a team that can put up a good fight against the toughest of opponents in the NCAA and they have proven that throughout the last few years. Last season, they were eliminated by Gonzaga in the 1/8 finals.
Villanova will probably lose their place in the top 10 after the rankings are updated. They lost to Baylor, 57:36, which marked their first game with under 40 points since 1979. The 36 points scored were also tied for the worst performance for a top-10 team in the shot-clock era. The team shot 22% from the field which doesn't really fit the ambitions of the Wildcats. Collin Gillespie and Justin Moore are leading Villanova in points, while Jermaine Samuels is their main defensive player. So far, they are even behind their opponent in the current standings with 7 wins and 3 losses. This puts them in 9th place in the Big East Conference and they will surely need to do something before their record plummets even more. I think that tomorrow brings a good opportunity for the Wildcats to show what they are capable of and I will give them my preferences.
Denis' College Basketball Pick: Villanova (-295)
My advice to everyone when it comes to this one: Don't sleep on Creighton. They don't have the name that Villanova does, and they don't even have the talent that Nova does, but year in and year out they play good, disciplined basketball, which is why they've become a mainstay to still be playing in March. I would be shocked if that changes this year, as while they aren't currently ranked, they're still playing pretty good basketball, and I would also expect them to pick it up a bit as the conference season approaches.
Philadelphia ➡️ Omaha pic.twitter.com/cFImnTzN1B

— Villanova MBB (@NovaMBB) December 16, 2021
For Villanova, they come in ranked ninth in the country, after being a top-5 team for a few weeks this season. The Wildcats have a good win over Tennessee by double-digits earlier this year, but they've slowed down a bit, especially when you take in what happened this past weekend as they got absolutely destroyed by Baylor. The loss wasn't the problem in that one, as Baylor is the number one team in the nation, the problem was that the fight wasn't there, which isn't something many of us are used to seeing under head coach Jay Wright.
With this one being a home game for the Blue Jays, and with Creighton being a good team as is and playing good basketball, I like them to be able to keep it close. In the end, I do think Villanova sneaks away with the win, but I'm not comfortable in the line at all, so take what you can get with a Villanova moneyline bet here.
Noah's College Basketball Pick: Villanova (-295)
The Villanova Wildcats come into this game with a record of 7-3 and nationally ranked inside the top 10 at ninth in the nation. In their last game they were blown by the Baylor Bears by 21 points. They only managed to score 36 points in the entire game which is a season low for them and likely the lowest for a lot of teams this season. They will be looking to bounce back in this game and continue what's been a pretty successful month of December for the Wildcats. They have put together a record of 3-1 this month and each win has come by double digits. They will close out the month with two more Big East games against Xavier and Temple.
The Creighton Blue Jays come into this game with an 8-3 record this season and already have a couple of big wins this season. However they have lost two of their three games in the month of December, one to Iowa State in the Big 12-Big East battle and their last game against Arizona State Sun Devils which they lost by a single point. Now they will get another crack at a top 25 opponent in this one when they meet Villanova. However, I do not expect them to win this game either as I have the Villanova Wildcats picking up the victory on the road, in this game on Saturday.
Tony's College Basketball Pick: Villanova (-295)
If you need more news, information and predictions, head over to our College Basketball hub page for all your college basketball needs!
*Odds and spreads correct at time of publication, courtesy of FanDuel.